Indonesia Is A Custom Car Paradise
Following the 2023 IMX show in Jakarta, my most recent Indonesian adventure continued with a short flight over to Yogyakarta to check out Kustomfest for the third year running.
Jogja as the locals call it, is a far more chilled out countryside town. It's a real change of pace from Indonesia's bustling capital city.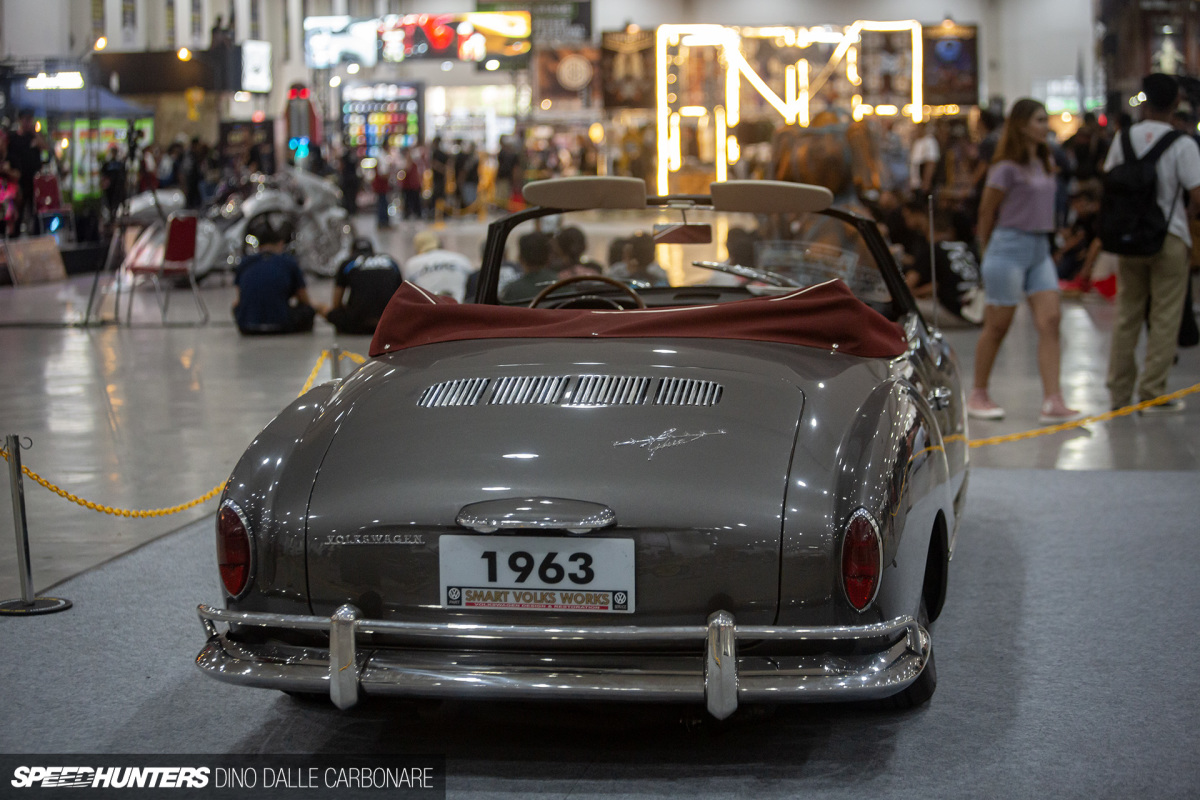 While Jogja is a popular tourist destination for its cultural heritage, it also has a fast-growing custom car and bike scene, which is precisely what Kustomfest aims to promote and celebrate.
There's a whole new industry evolving out of this automotive passion, and the local government is right behind it, supporting Kustomfest and helping small businesses grow. It really is the polar opposite of many other countries, where vehicle modification is discouraged through constant rule and regulation changes.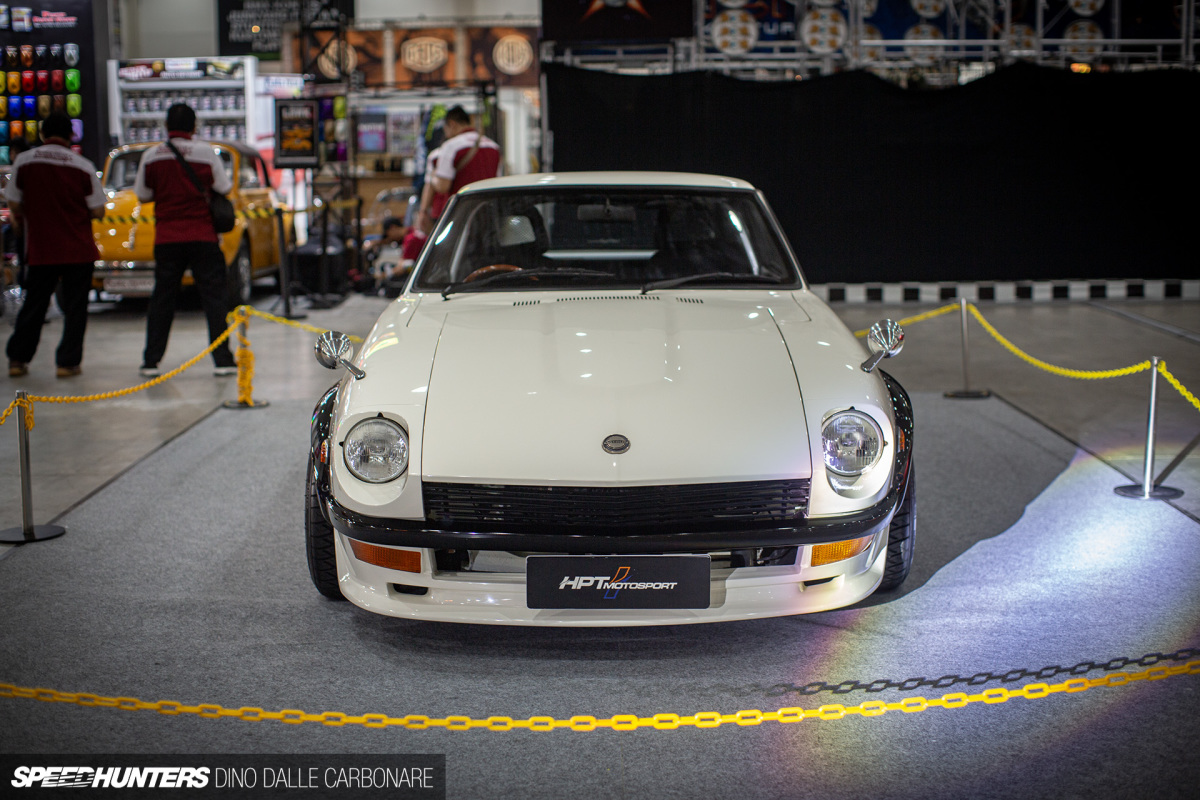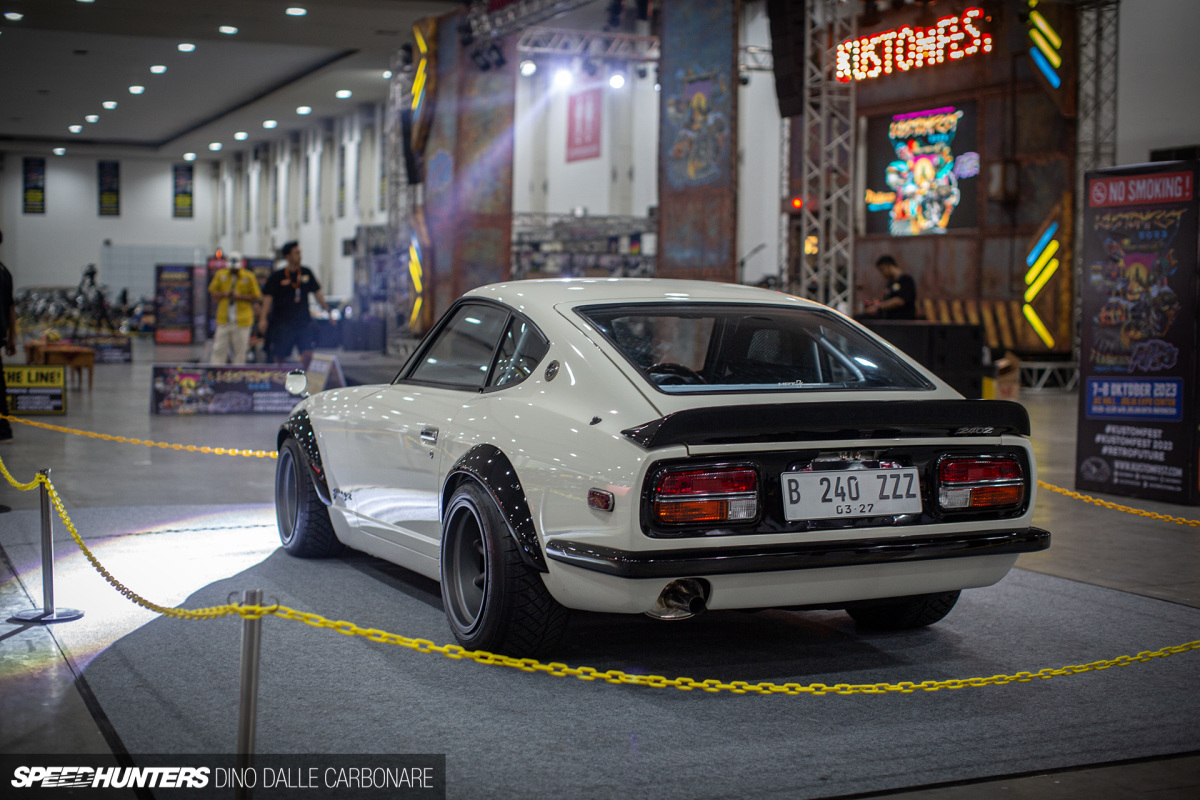 Getting to Kustomfest 2023 nice and early on the first day meant no crowds and all the space I could hope for to shoot a longer lens. One of the first cars to catch my eye was this S30 Datsun 240Z sitting on a set of classic Watanabe RS wheels.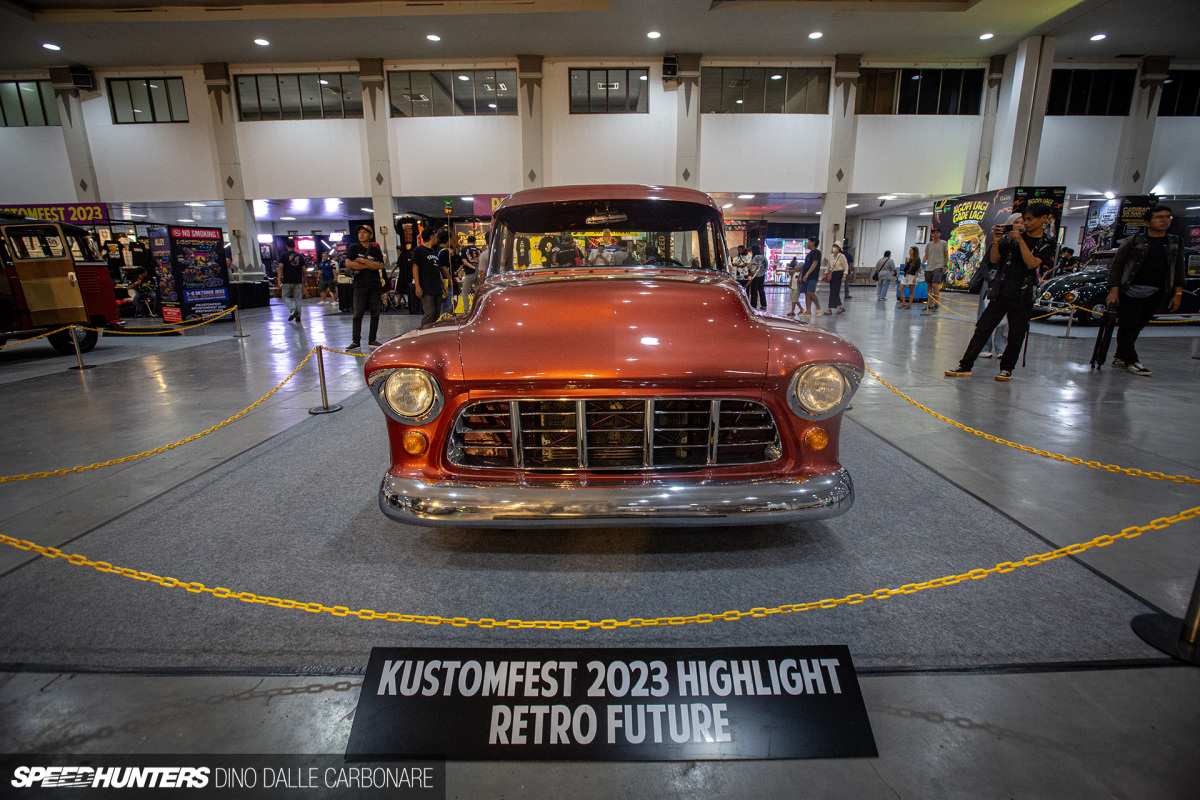 Kustomfest always has a theme, and this year it was 'Retro Future', which aimed to promote the preservation of automotive gems of yesteryear, and how Indonesia's aftermarket industry is pivotal to that.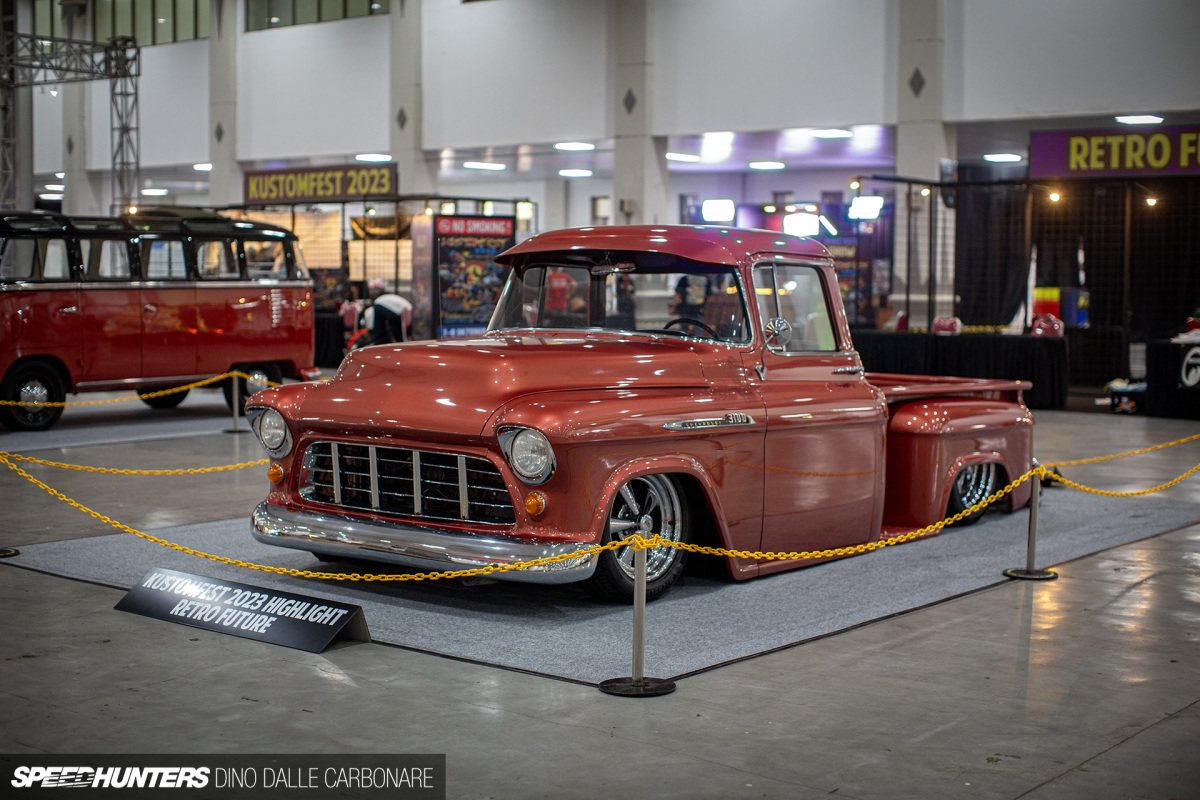 A few builds were chosen to highlight the theme, including this very cool Chevy 3100 pickup.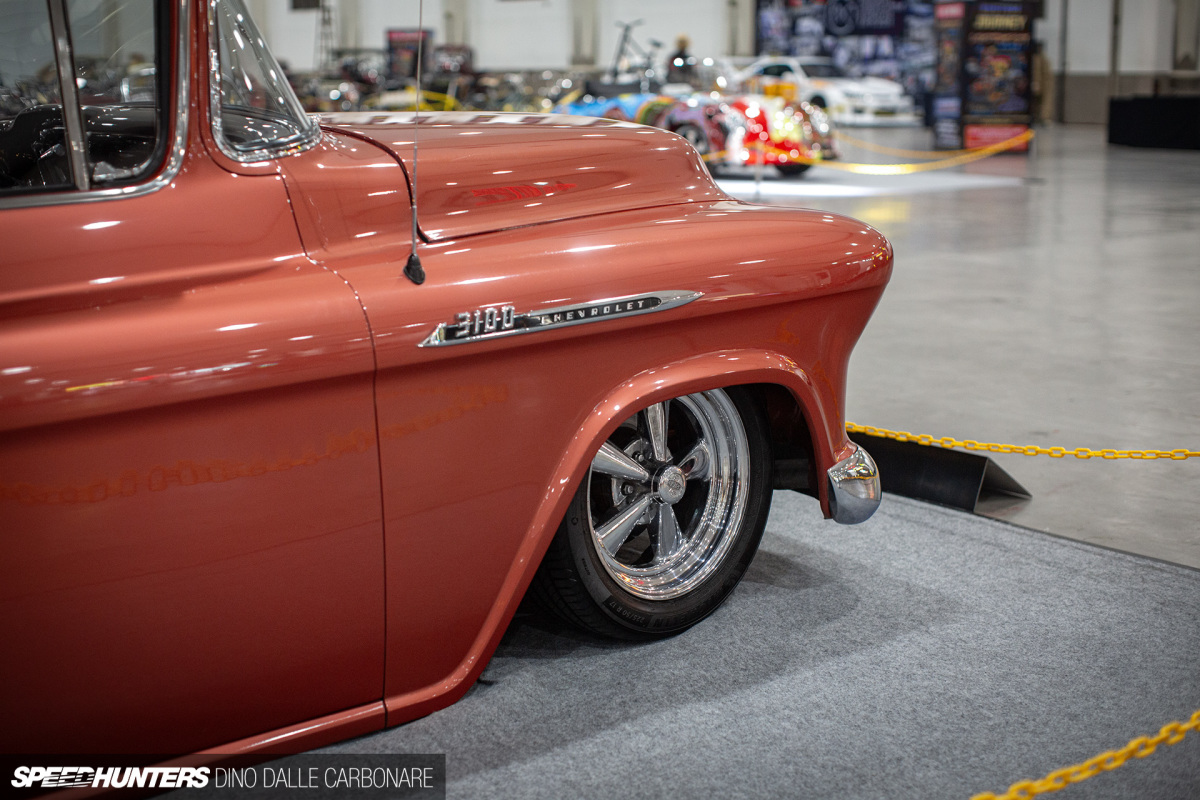 Dropped to the ground it looked menacing, but it's the work that's gone into the rear that really stood out to me.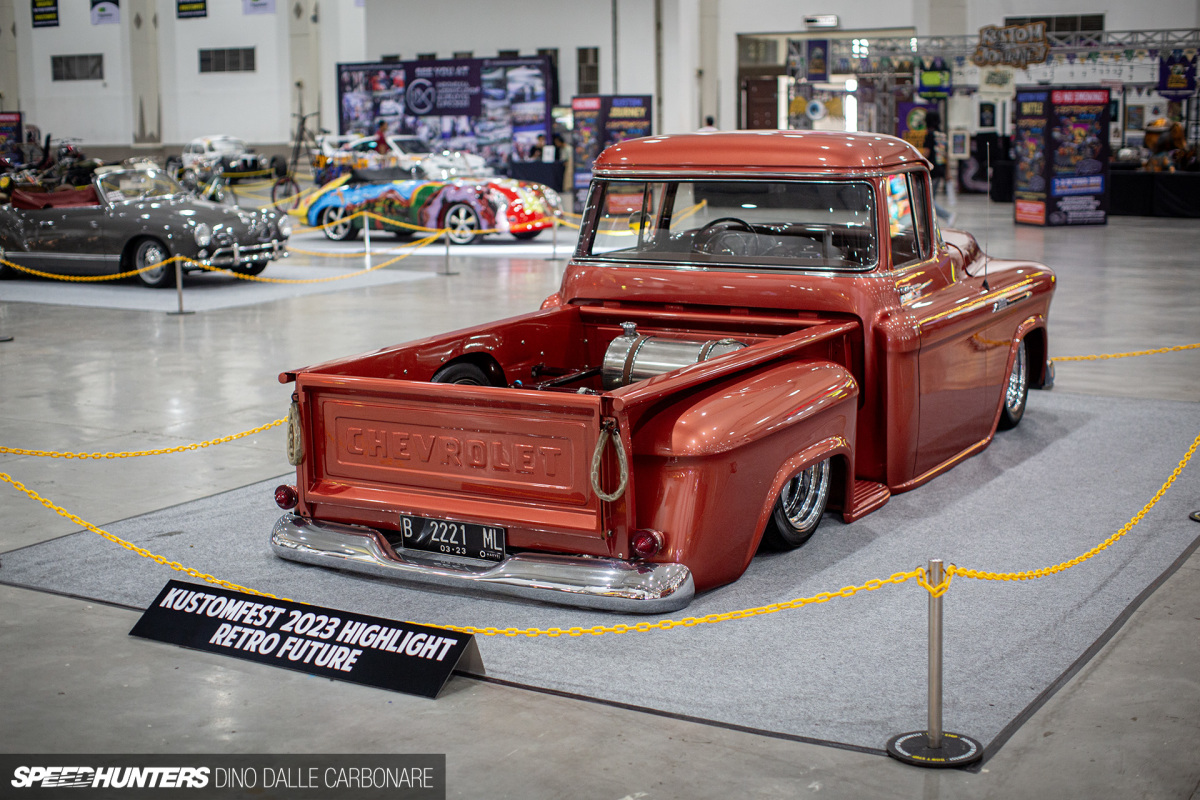 A tube frame was custom-designed and fabricated to house the rear end and all the components that allow the air suspension setup to do its thing. This is what clean execution looks like.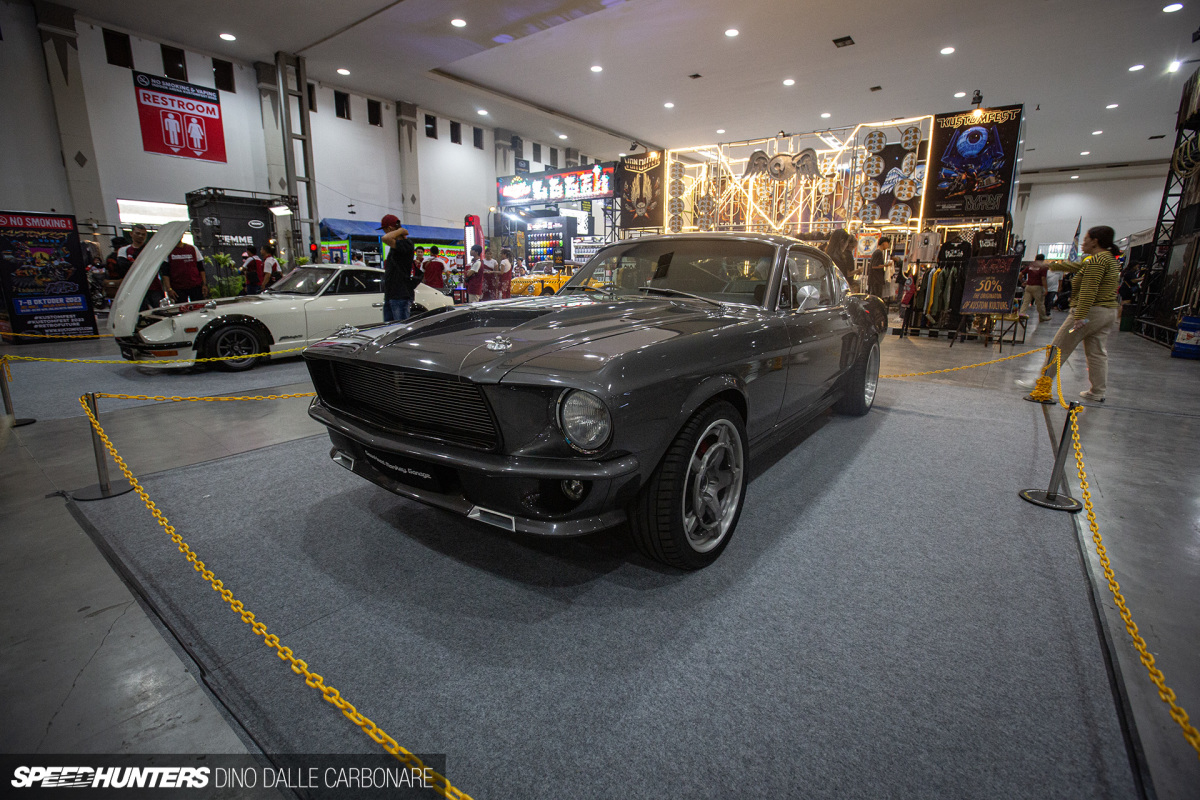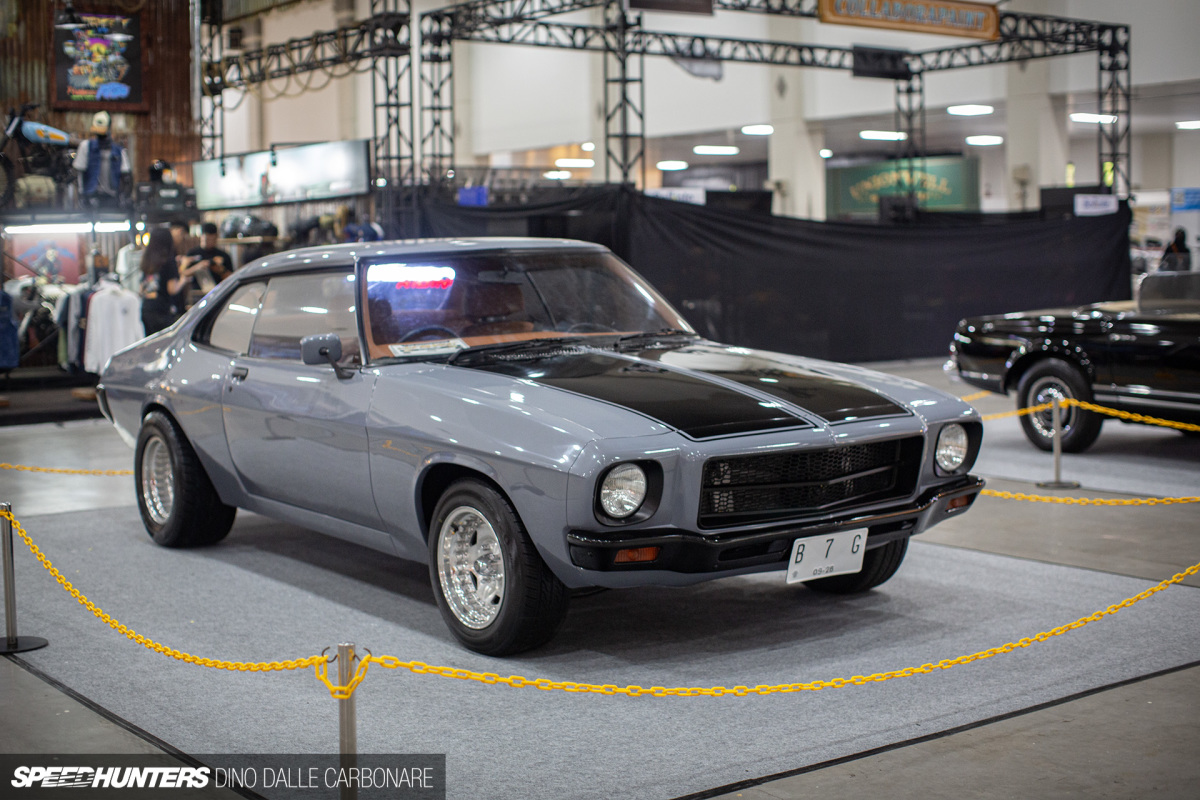 The vintage car scene in Indonesia is so varied, and even includes domestic models from Australia.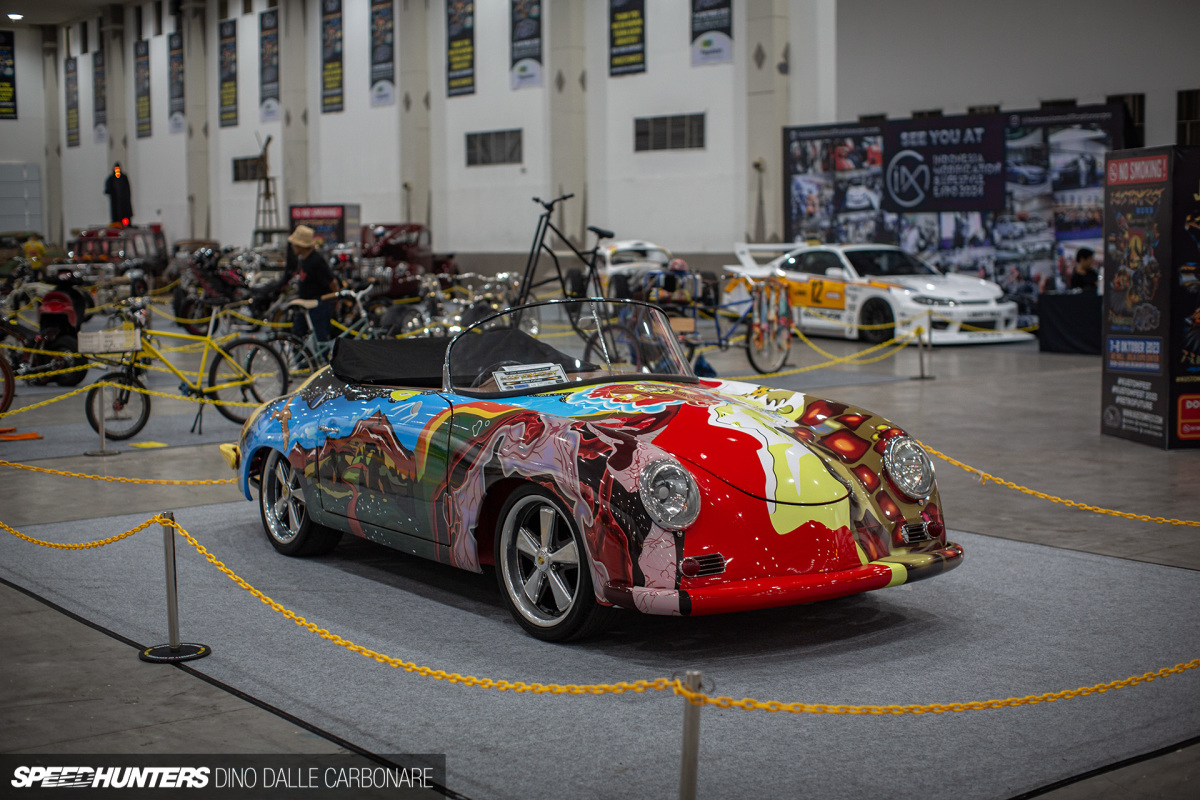 This Speedster was hard to miss thanks to its Janis Joplin-inspired wrap. But it's what you can't see that actually makes it so special. Underneath it all is a VW Beetle base.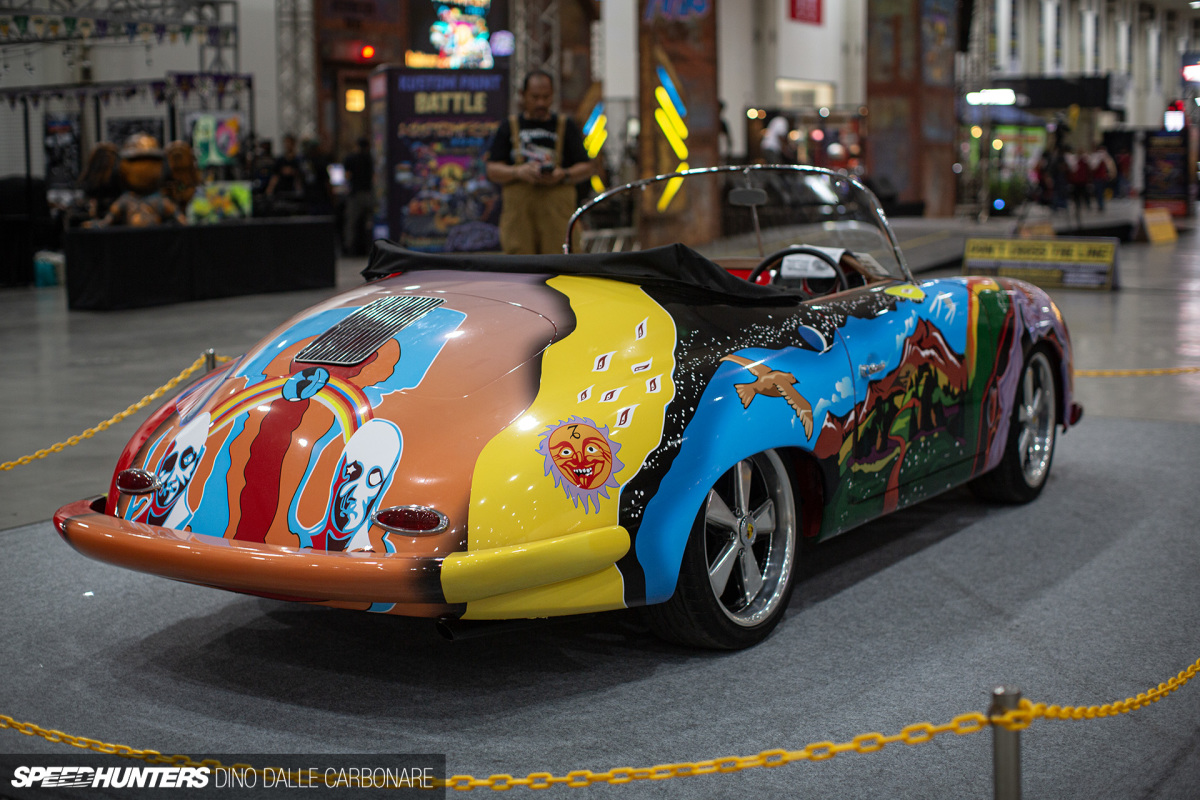 Talking to its builder from Bandung, the idea behind the car was to create something that everyone can afford. It's not an impersonation, but more a celebration of the Porsche Speedster.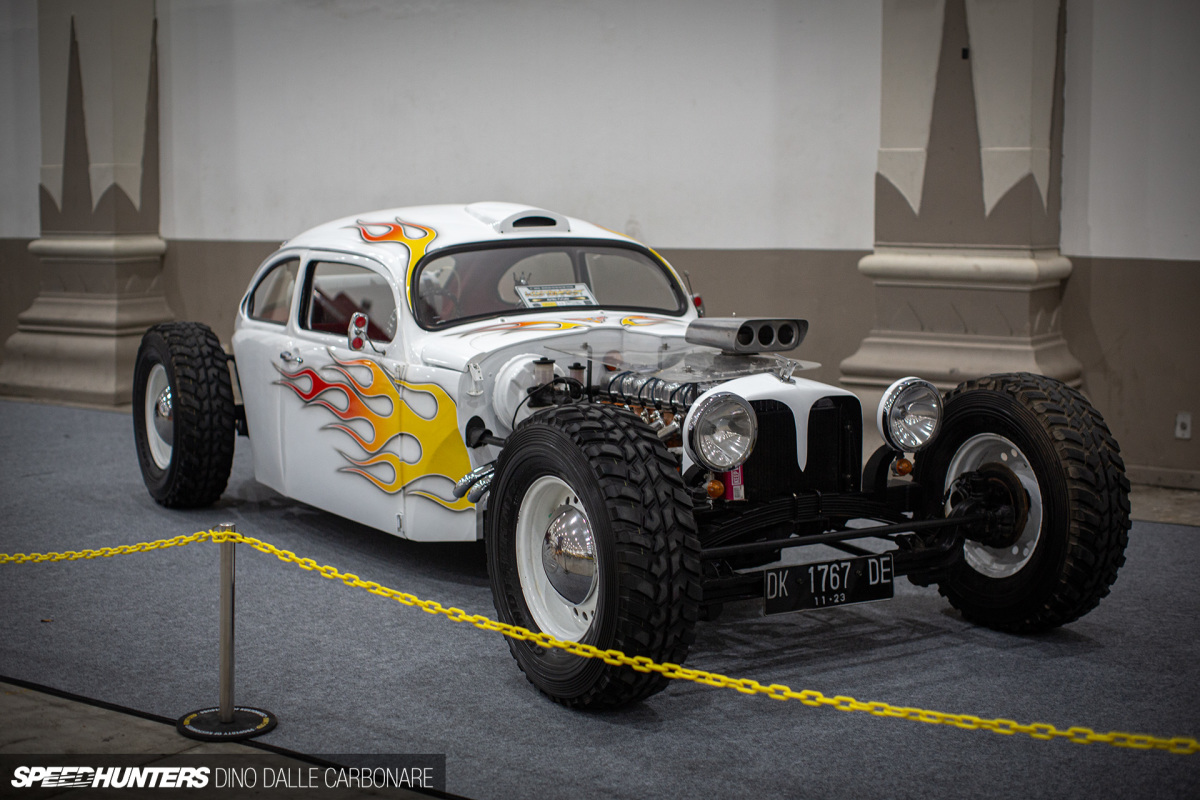 On the subject of customised Beetles, I thought this rat rod was pretty cool. The modified body is draped over a custom chassis, with a Toyota straight-six up front powering the rear wheels.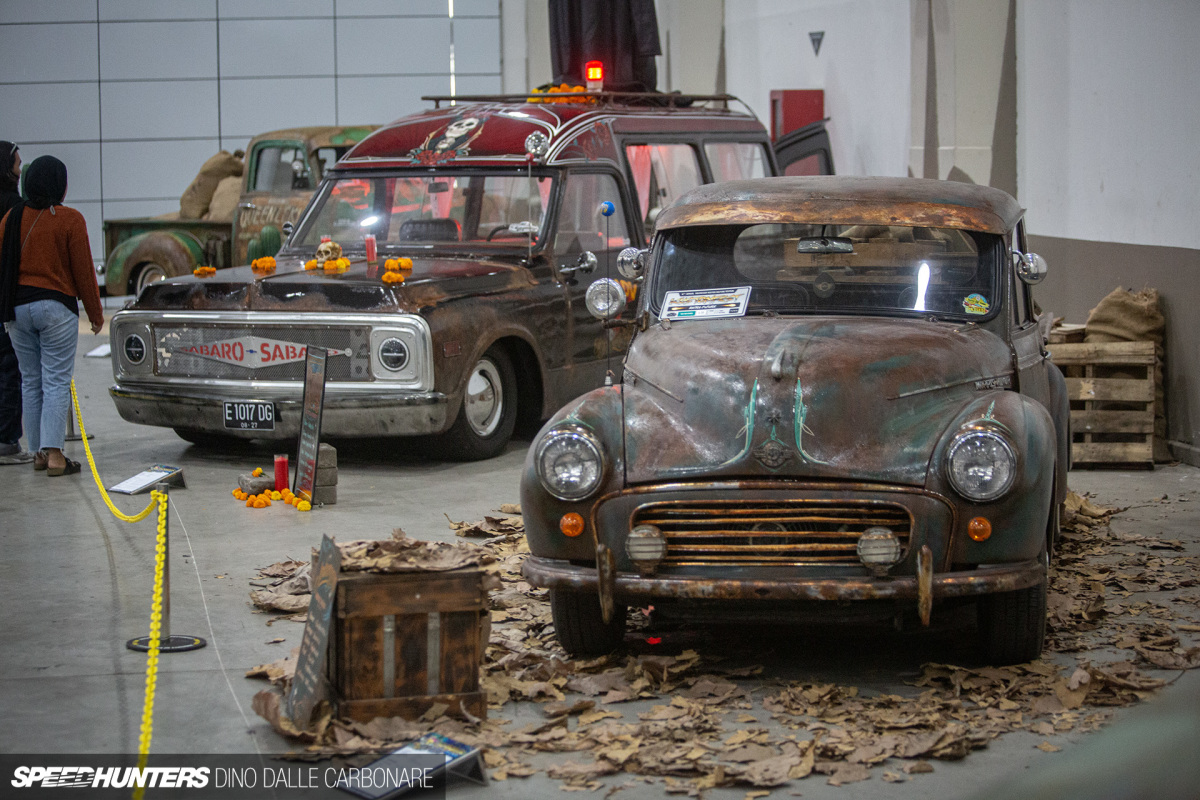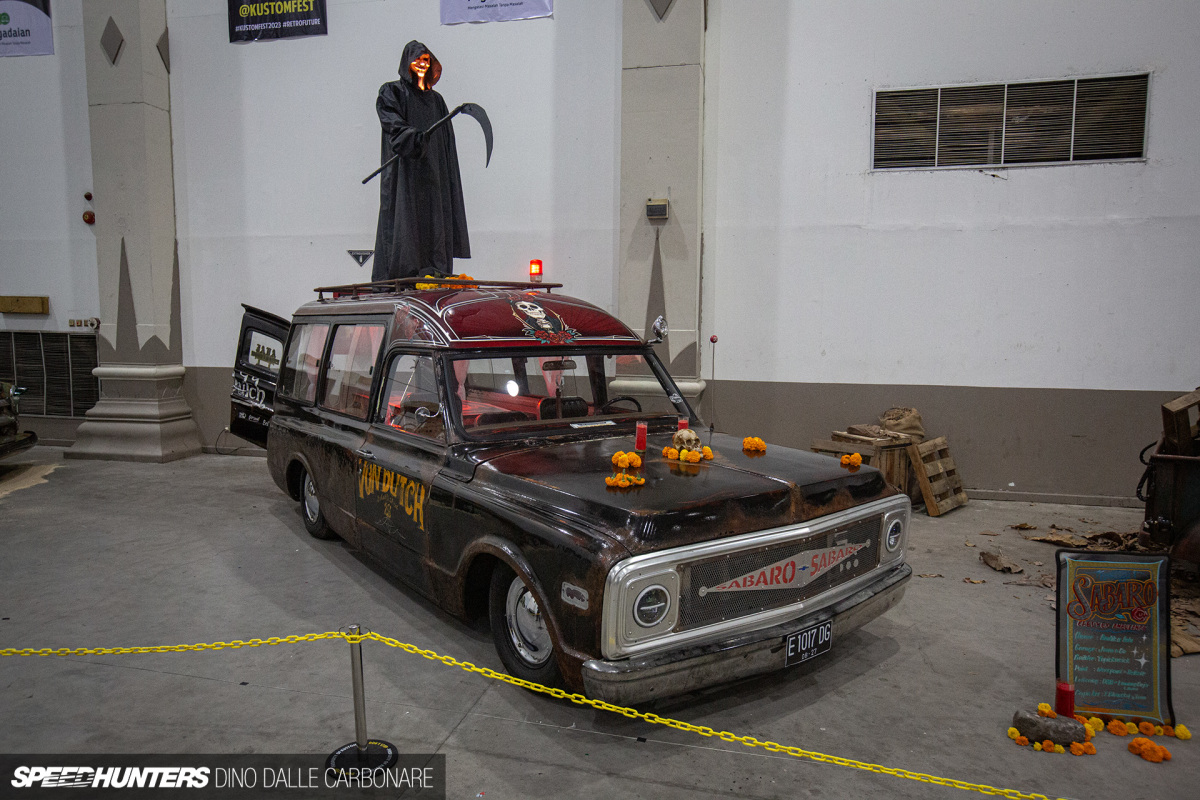 Kustomfest 2023 had a lot of old American trucks, including a converted ambulance that's been turned into a Halloween-themed hearse.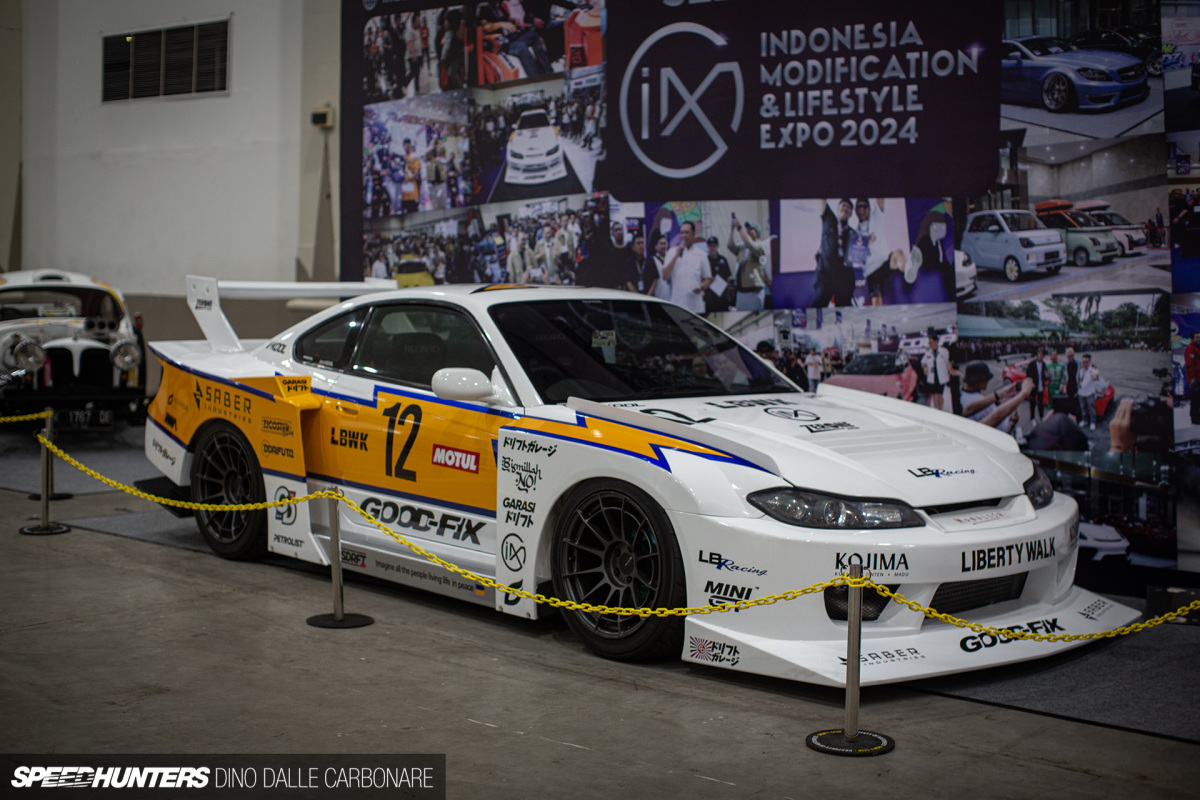 The IMX show that I attended the weekend prior had a small booth at Kustomfest to promote the 2024 event, and the organisers brought along this Liberty Walk Silhouette S15 for people in Jogja to check out.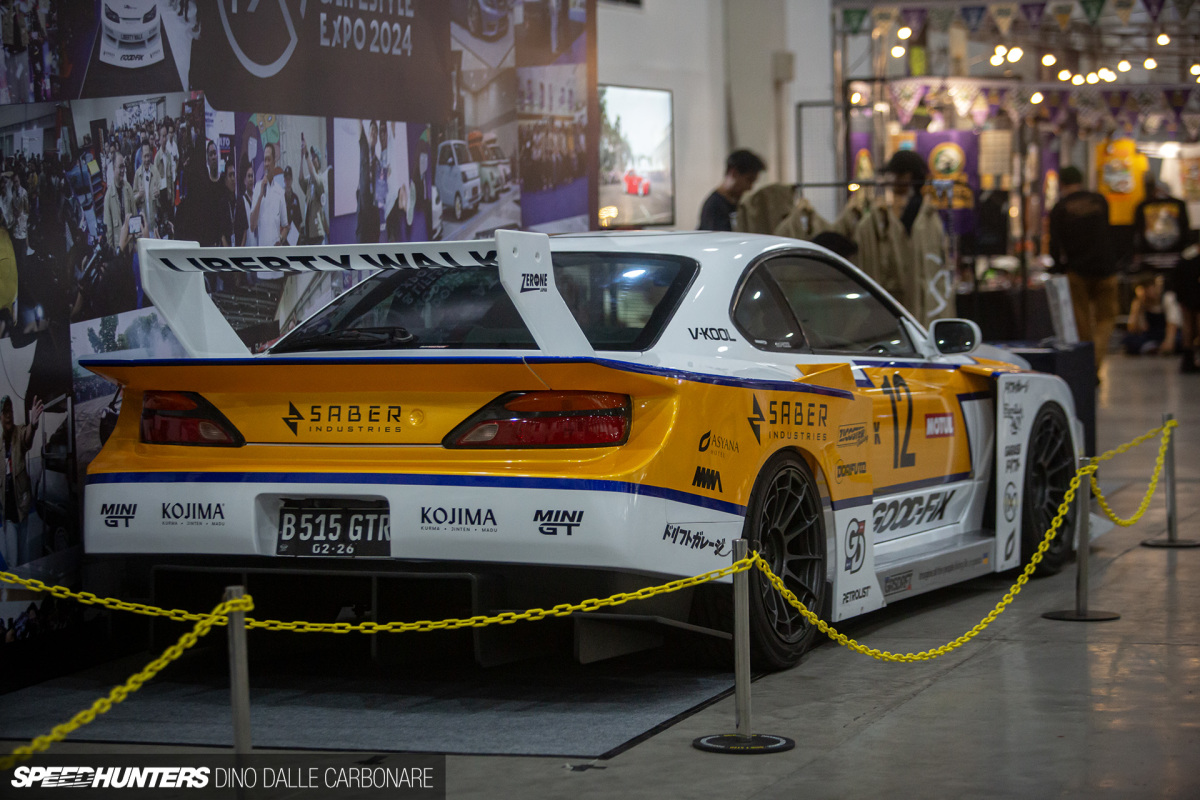 I really look forward to seeing even more Japanese cars at Kustomfest next year.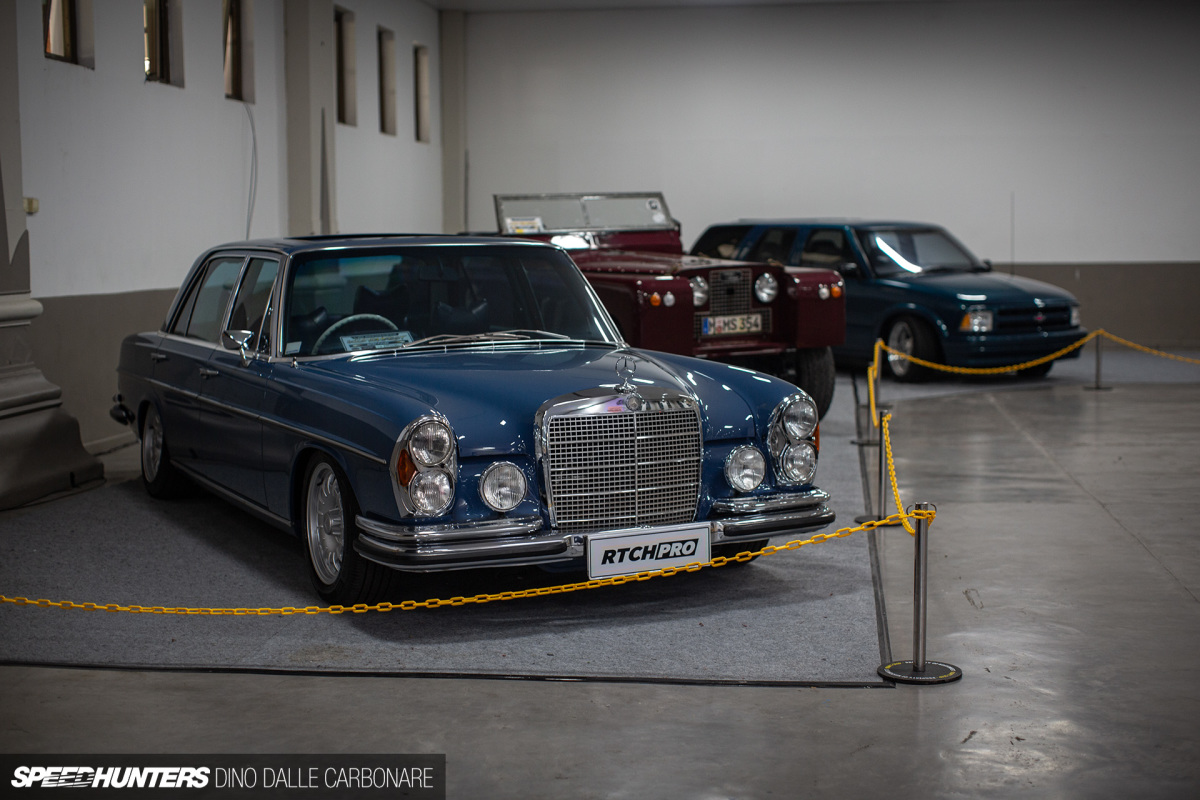 This W109 Mercedes-Benz 300 SEL 3.5 really piqued my interest. I'm a big fan of these '70s-era tanks.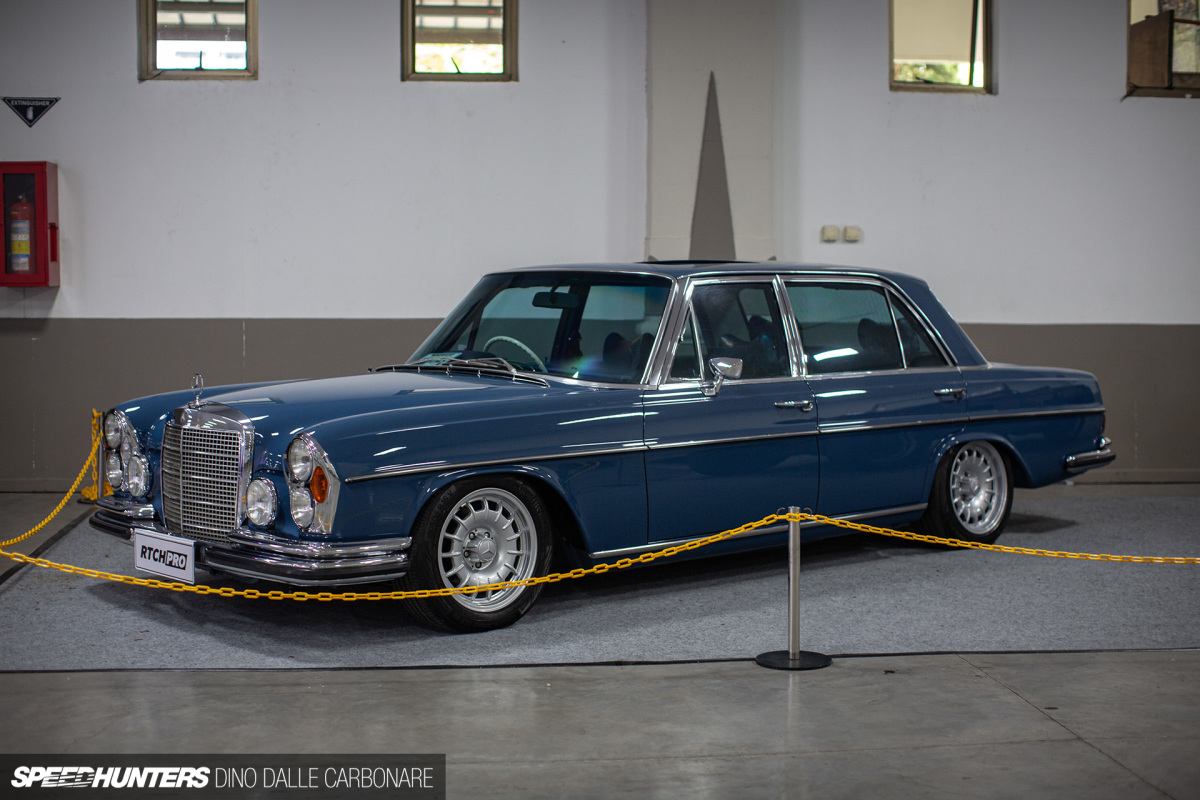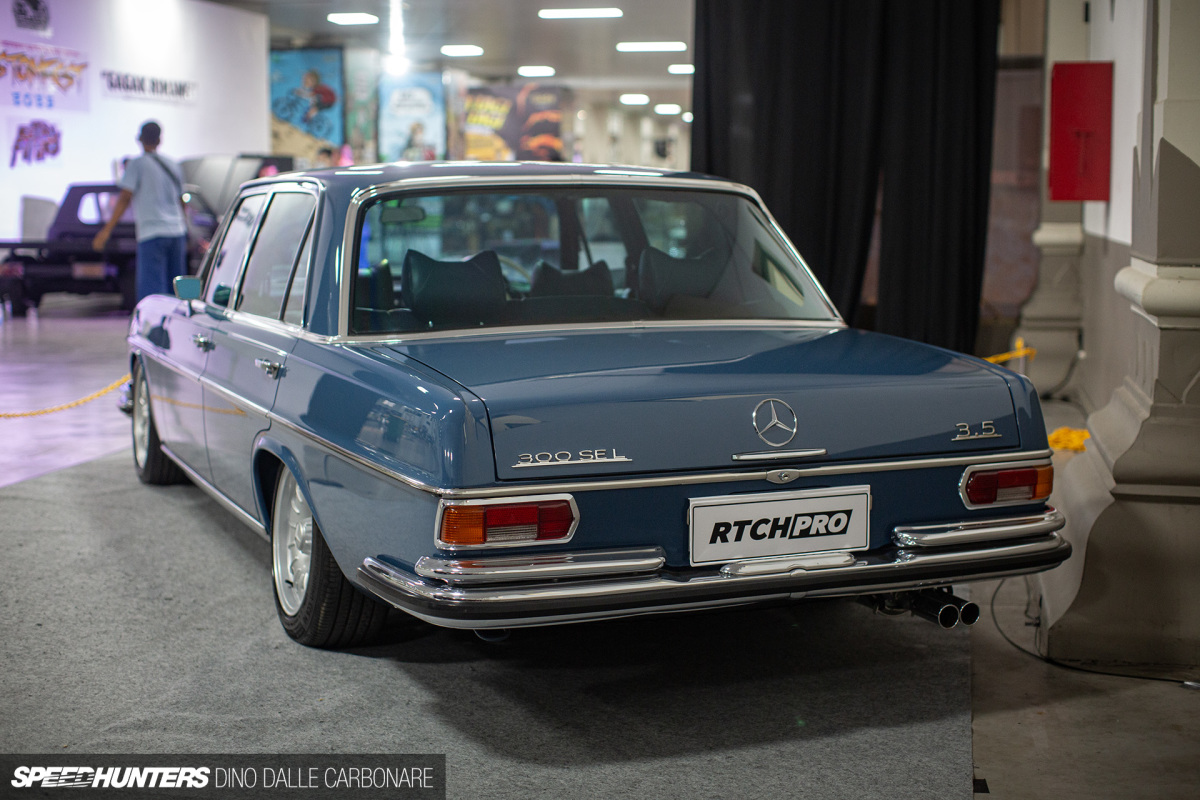 They look so damn good slammed over a set of nice wheels. It's the best way to highlight the clean and smooth look the massive sedans have.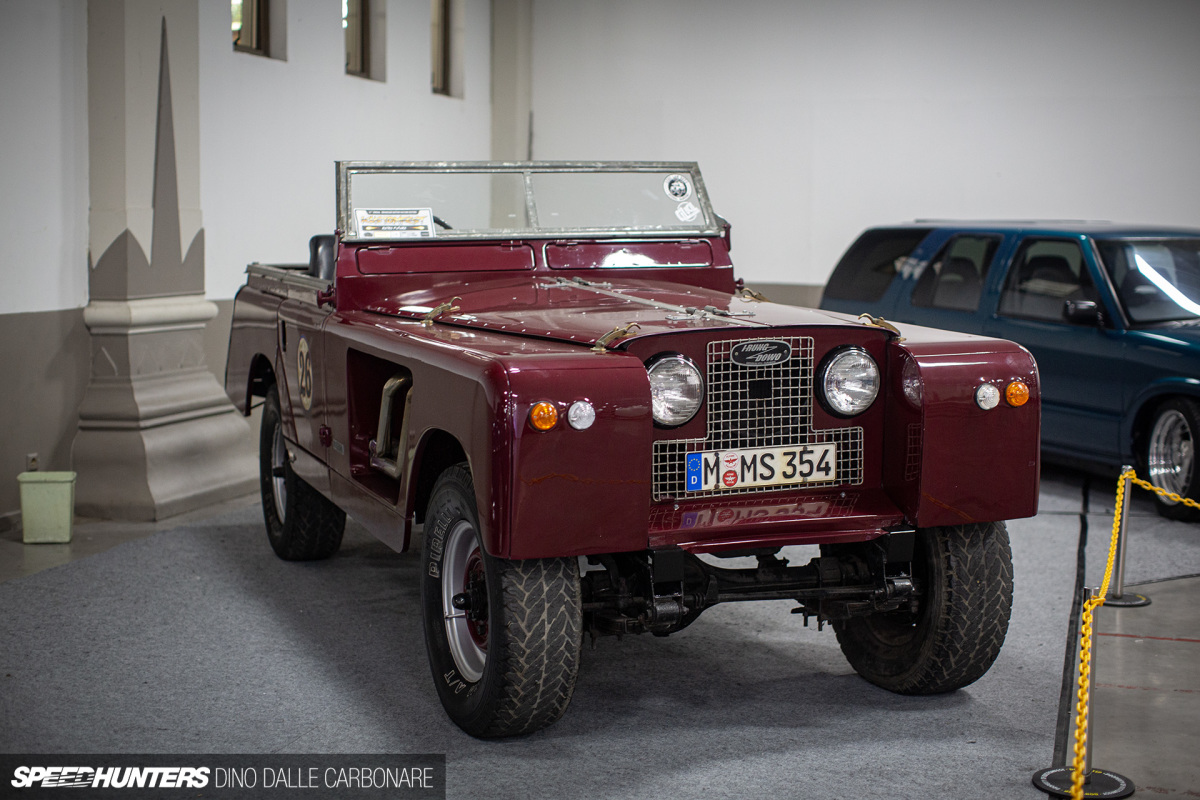 Next to the Mercedes was was this curious Land Rover-based custom off-roader.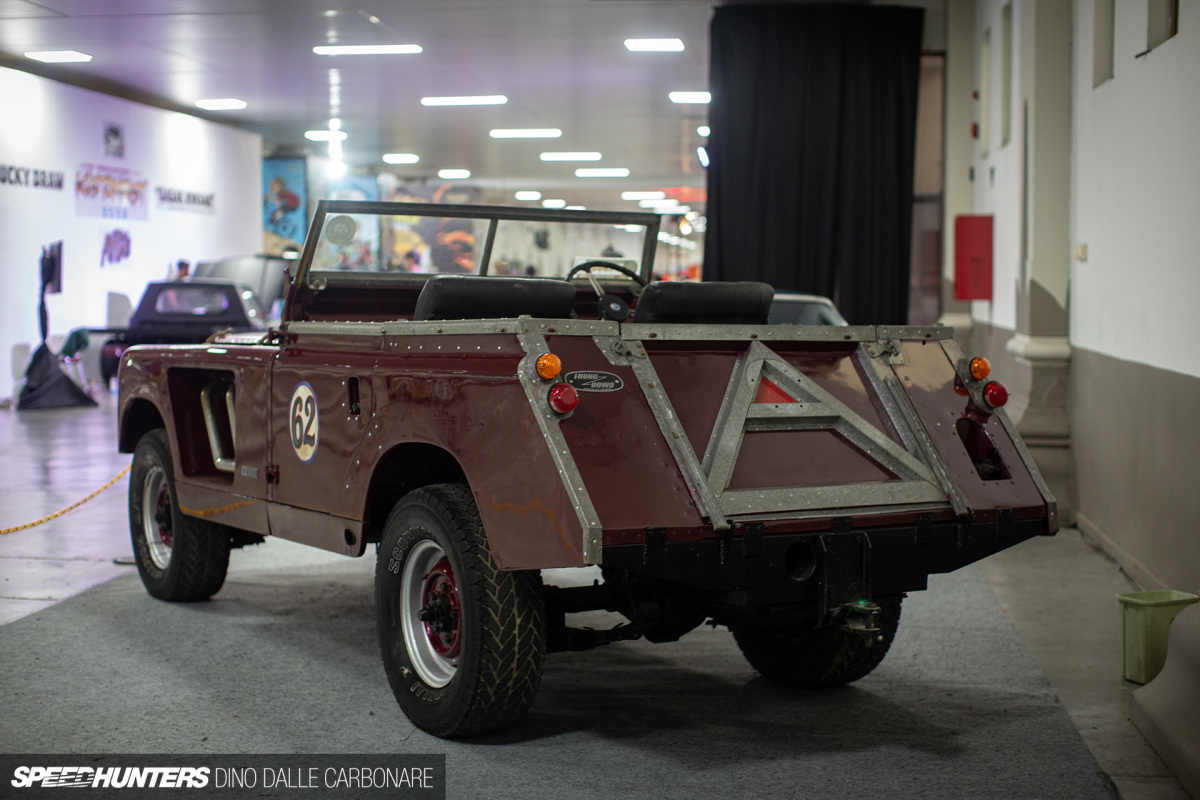 Powered by a V8 and featuring exposed headers in the boxed-out fenders, it has a real military feel about it and looks like nothing I've seen before.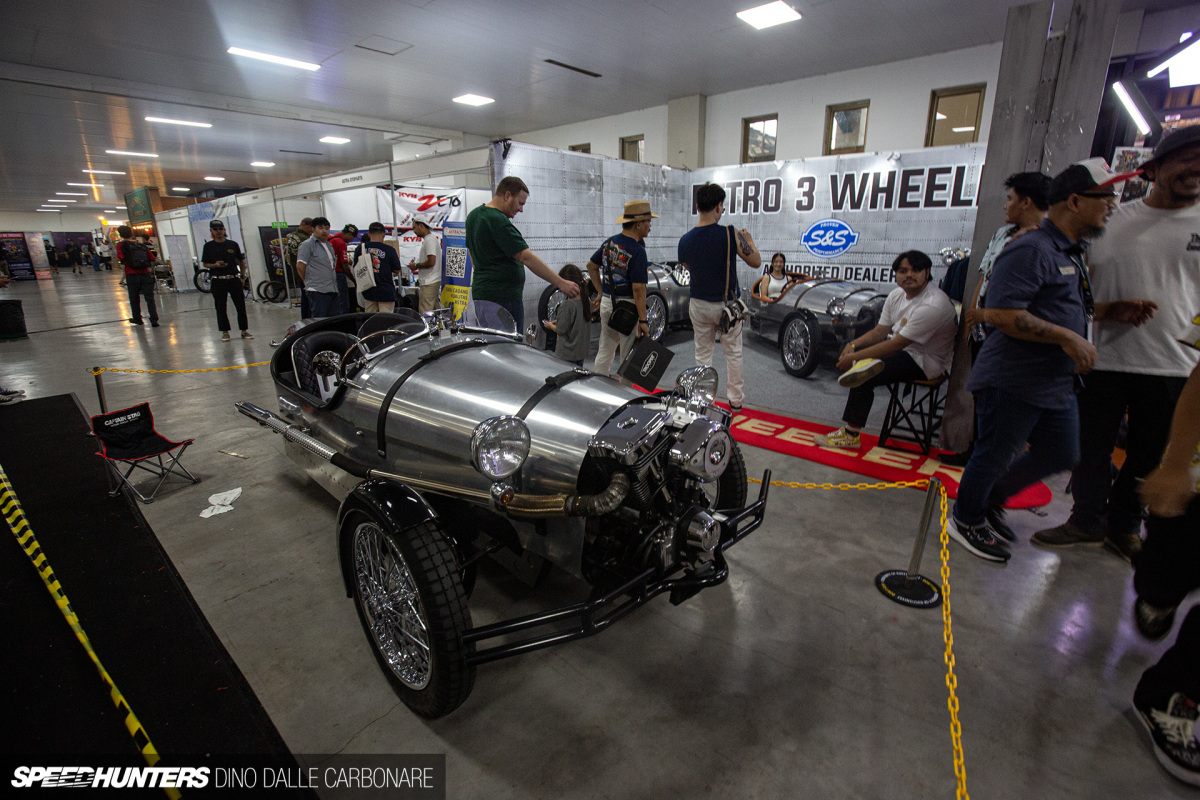 The organiser of Kustomfest brought out a few of the Retro 3 Wheelers that his company builds in Jogja. These are a take on the Morgan three-wheeler, but with more space thanks to a front-wheel drive layout. I really wanted to take this thing out for a drive, but time was not on my side this year. I've since learned that he's currently working on a rear-wheel drive model, so if I make it back to Kustomfest next year, I'll feature both.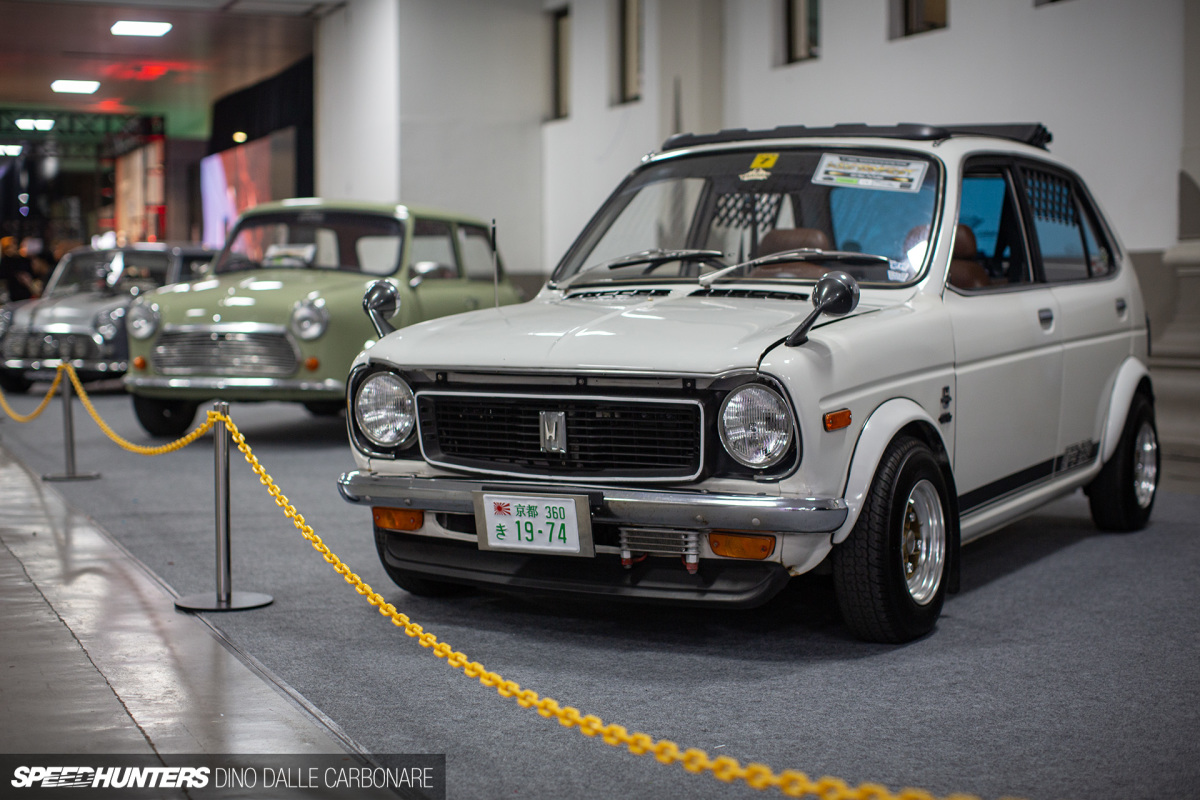 Just like in previous years, I was asked to pick one car for the Kustomfest 'Speedhunters Choice' award, and for 2023 this tiny little Honda Life 360 got my vote.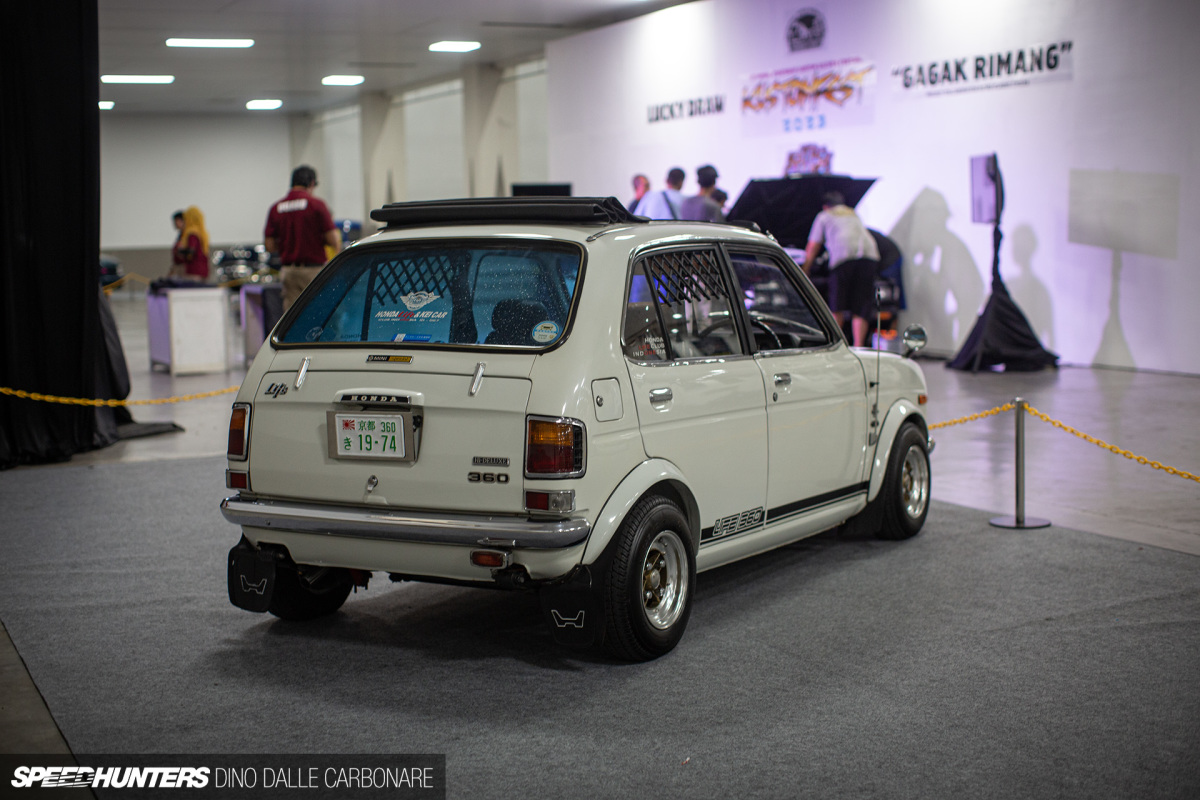 The car immediately stood out for its overall execution and attention to detail.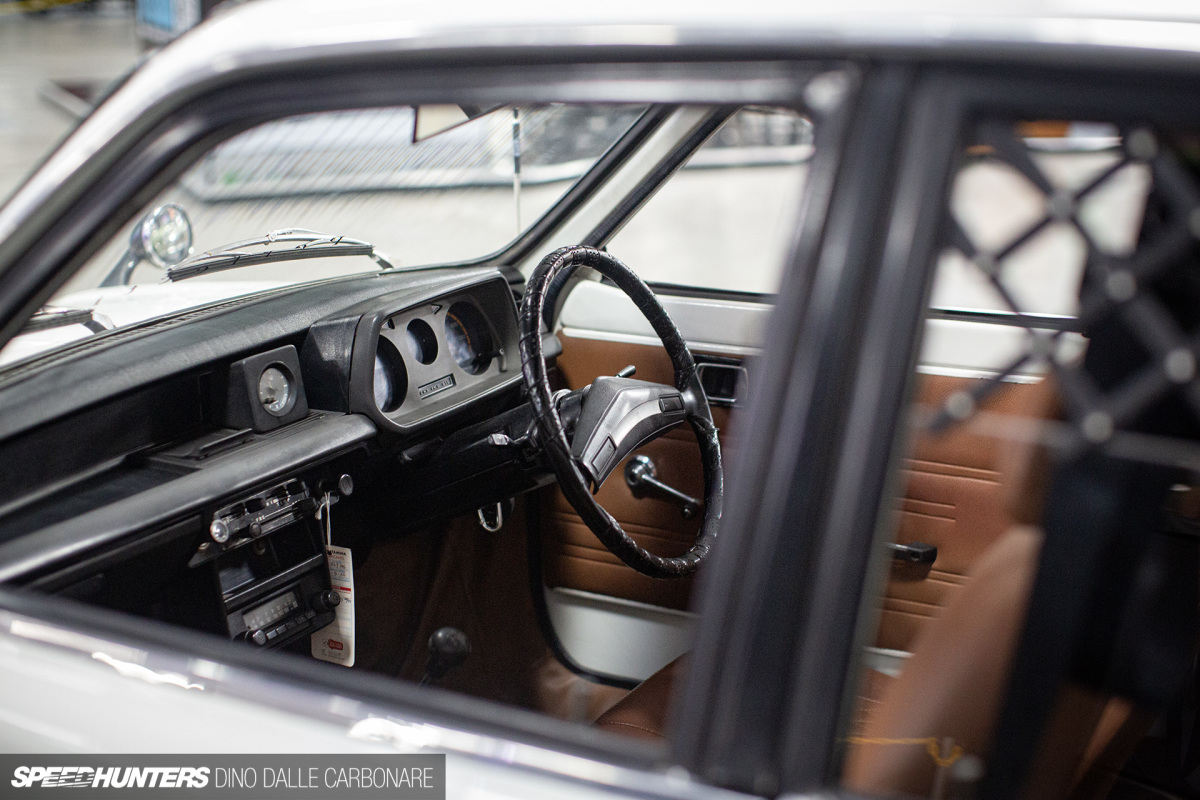 Both inside and out.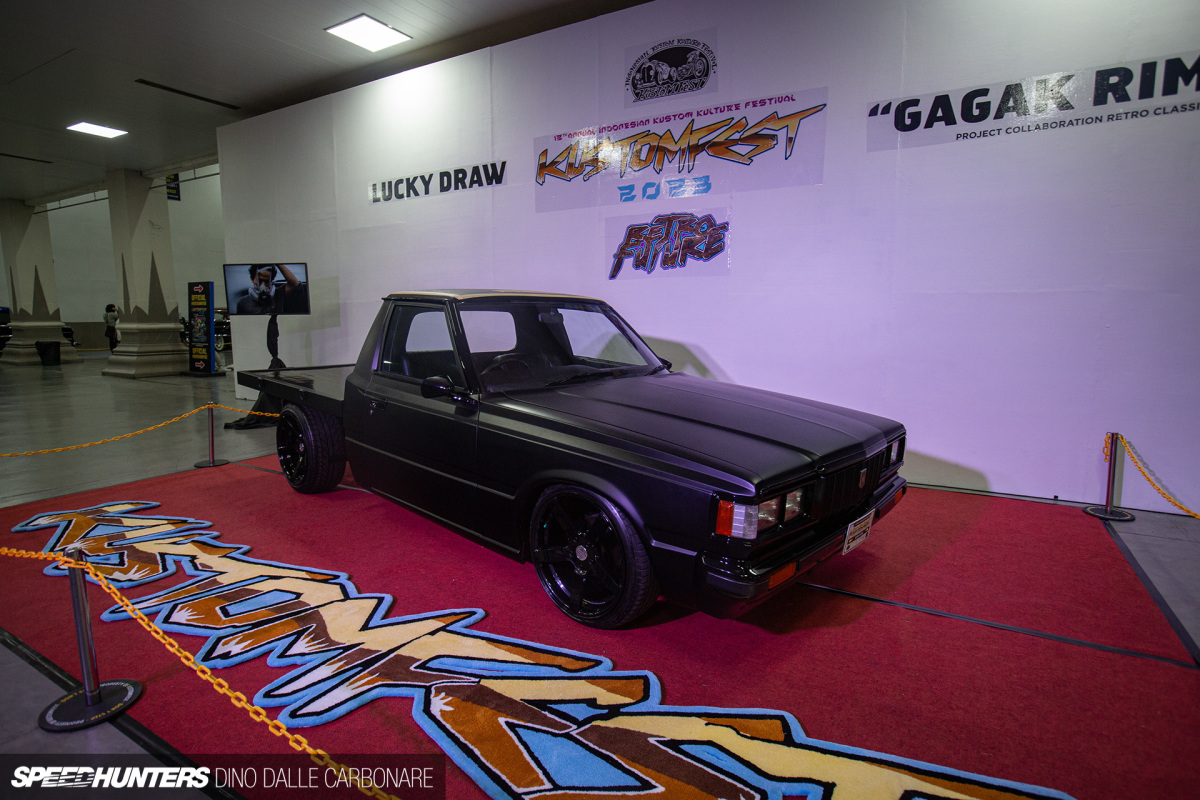 A staple of Kustomfest is the 'Lucky Draw' where every show-goer has a chance to take home a custom car or bike. This year a Toyota Crown ute was up for grabs, and all the invited international guests got to sign the roof. Yes, me included, something I still find quite weird.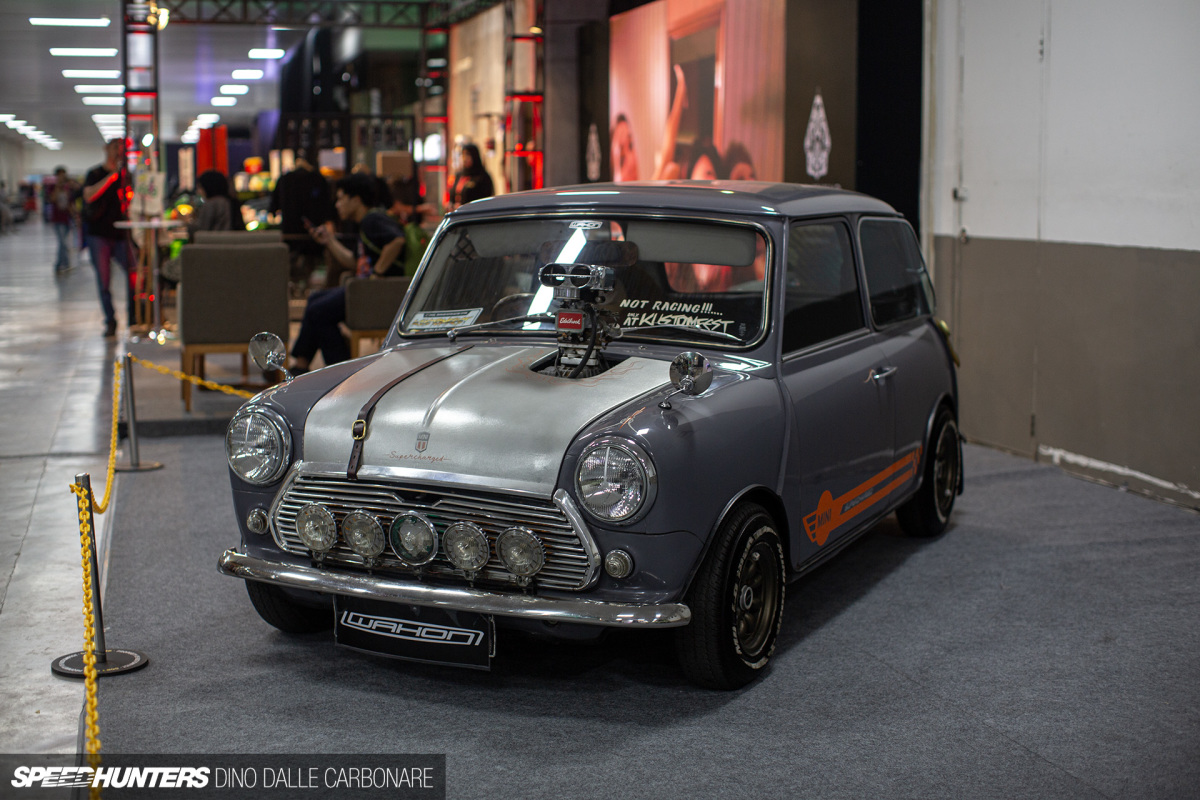 Supercharged Mini, anyone?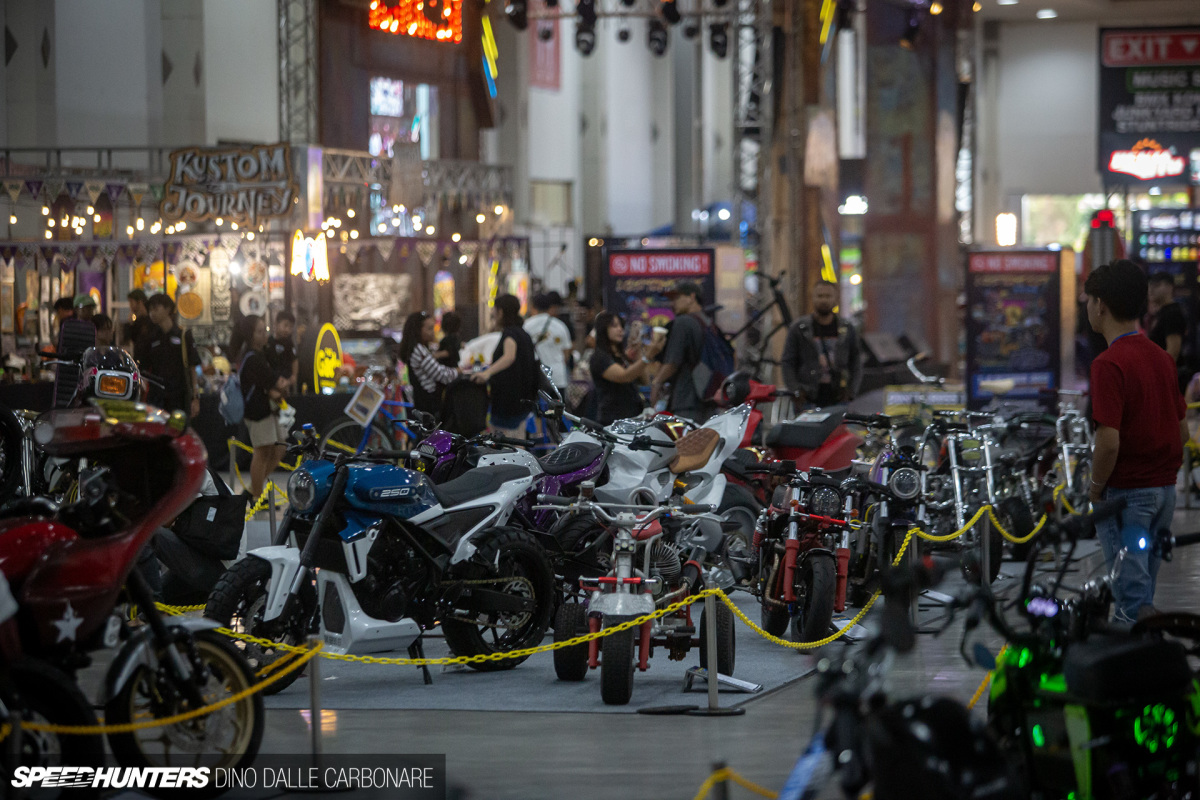 While cars are always my biggest focus when covering this event, there is no hiding from the fact that motorcycles are at the center of custom culture in Indonesia. Bikes are the preferred form of transport for so many, so it makes total sense. The show was filled to the brim with many one-off creations, and even included the odd bicycle.
And along with bikes, Indonesians like to party hard. Just outside the exhibition hall, Kustomfest sets up a massive stage where a huge concert was held on the Saturday night of the event.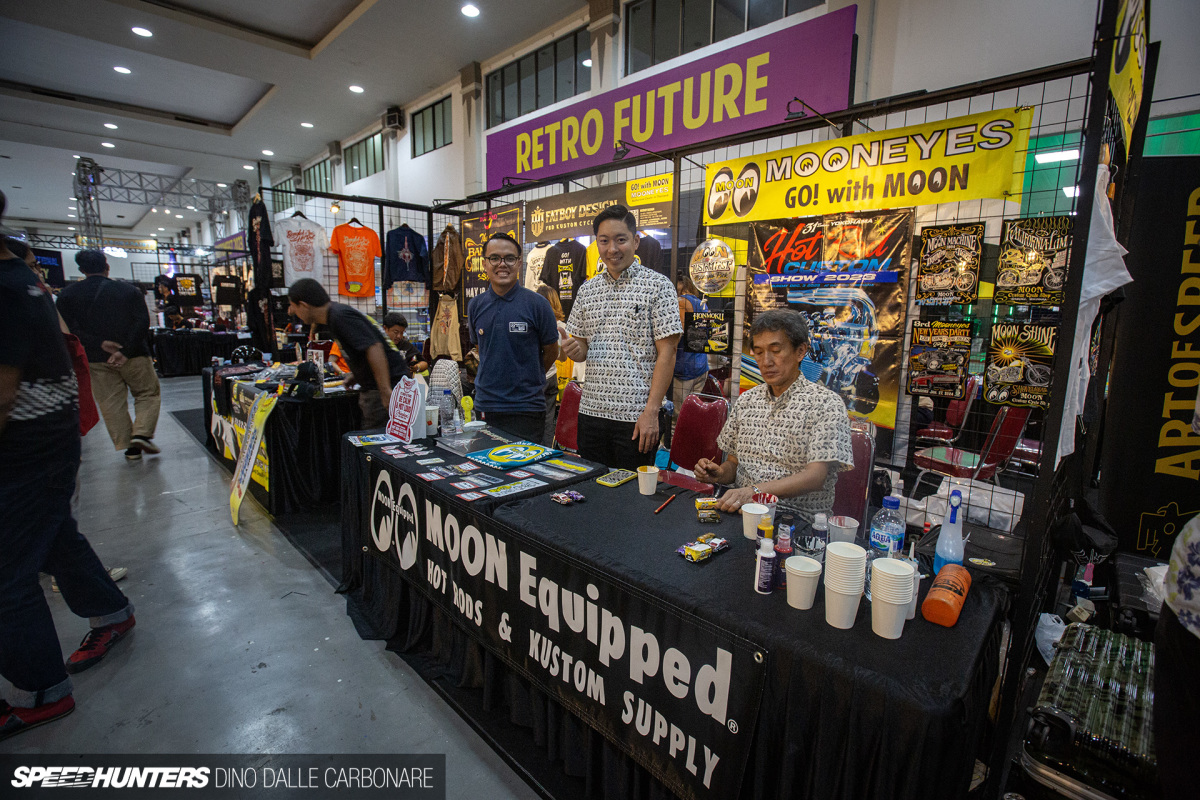 Accompanying me from Japan was the Mooneyes crew, who always make it out for the show. As ever, Wildman was busy pin-striping all sorts of things that fans brought to him, including die-casts.
Live tattooing is a popular Kustomfest pastime, too. It's always mesmerising to watch these artists at work, but at the same it's hard not to feel the pain.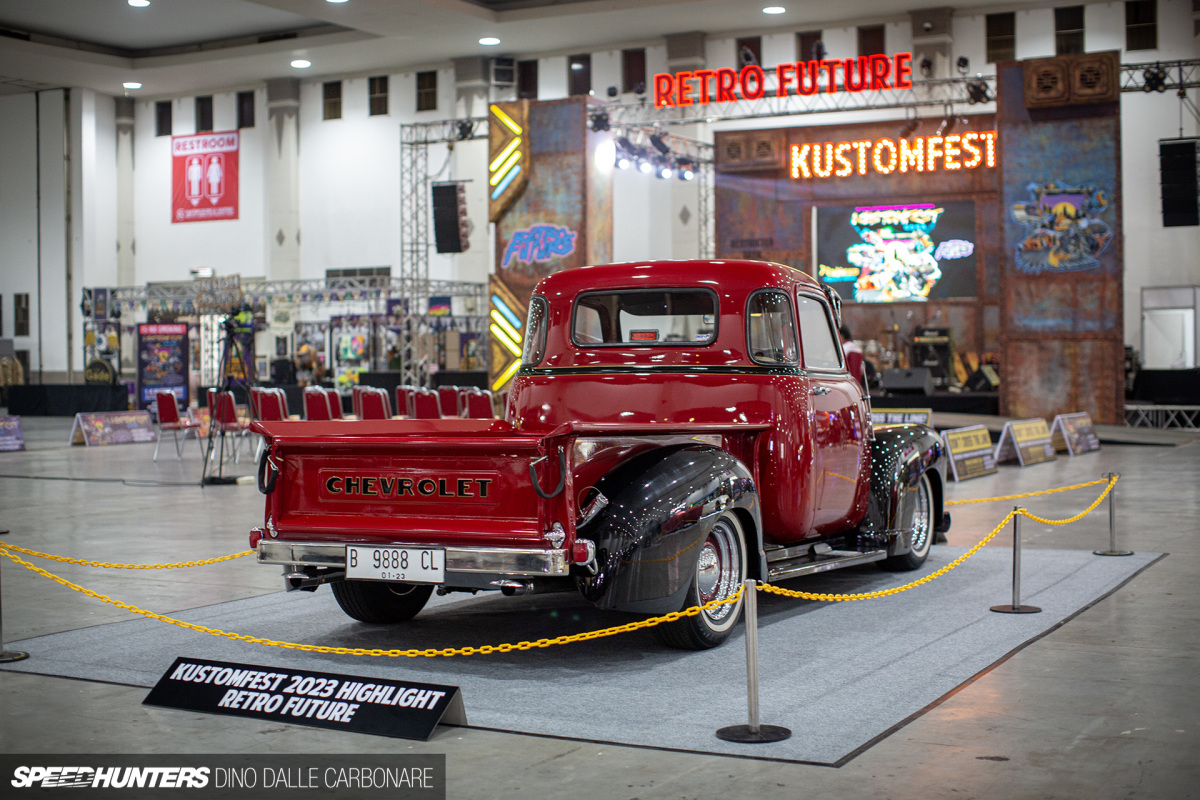 I don't think I'll ever tire of attending this event, and the best thing of all is seeing the continuous growth of the scene and skills that local car builders continue to showcase. I also tip my hat to the local government ministers and royal family members that visited the show this year to put their weight behind the growing industry. Needless to say, I'm already looking forward to returning to Indonesia and Kustomfest in 2024.
Dino Dalle Carbonare
Instagram: dino_dalle_carbonare
dino@speedhunters.com