2025 Cadillac Optiq revealed as an entry-level EV
Cadillac, just like many other luxury automakers, has announced plans to only sell electric vehicles by the 2030. The first of those models is the recently introduced Lyriq, which was followed by the exclusive Celestiq flagship and the Escalade IQ, a modern take on the iconic SUV. Now Cadillac is giving us our first look at its new entry-level EV. It's called the Optiq.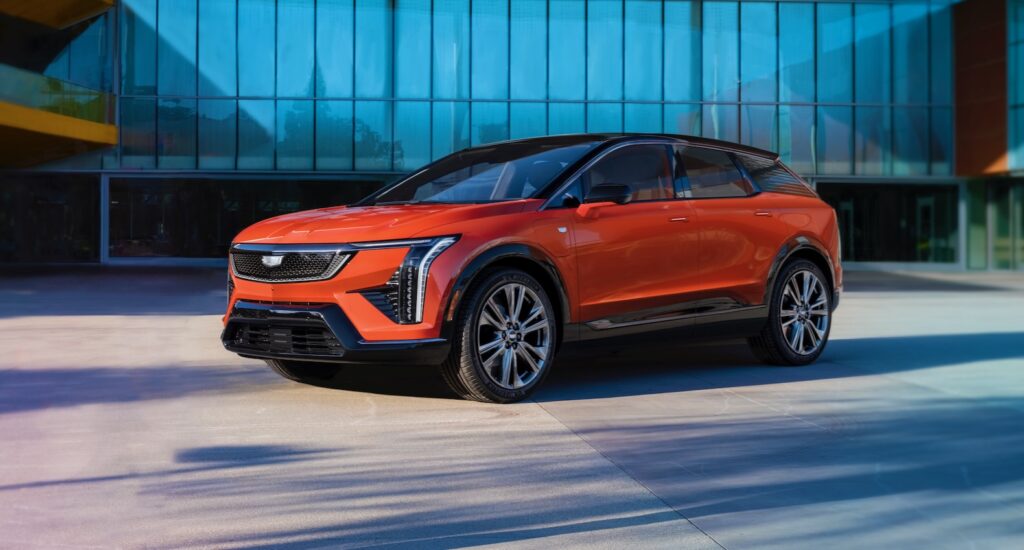 The 2025 Cadillac Optiq borrows many of its design cues from the larger Lyriq. Cadillac invited us out to Detroit for an exclusive look at the Optiq. While no specs were announced, we could easily see how the Optiq is designed for a younger buyer.
It features a look that's similar to the Lyriq, while its interior is wrapped in sustainable materials, but with the same look and feel as the Lyriq. Sadly Cadillac hasn't released any photos of the Optiq's interior and we weren't allowed to take any photos at the event.
Cadillac hasn't released much info about the Optiq, only stating that the "Optiq will act as the entry point for Cadillac's EV lineup in North America, slotting in below Lyriq, a luxury compact SUV. Optiq's spirited driving dynamics are designed to appeal to global luxury customers.  Additional details, features and pricing will be unveiled next year."