Happy for Charles, but points are won on Sunday
Charles Leclerc's pole in Austin
Twenty-one pole positions in his career, the third of the 2023 Formula 1 season, and the 247th in Ferrari's history. Even in a year that has been lacking in satisfaction, Charles Leclerc has managed to excel in a single flying lap, as he demonstrated in Austin on a circuit where the SF-23 didn't seem to be the favorite but has consistently been in competitive positions, both with the pole-sitter of the day and Carlos Sainz, who starts fourth on the grid.
Words from Fred Vasseur
With these foundations, the team principal Frederic Vasseur can only hope for a comeback after the lackluster performance in Qatar. However, there is a need to remain grounded after these initial results, especially because the race pace remains a complete uncertainty (the SF-23 didn't show its performance in long runs during Free Practice): "The pole position is a good starting point for Sunday. It's not a result, as points are earned on Sundays, and it will be tough. But I'm happy for Charles. It was important to do well for him, and it's the best way to prepare for the race. It's a significant milestone for the team," said the Frenchman to Sky Sport F1.
"We are fighting with McLaren and Mercedes, but we also have a good position with Carlos. We can be satisfied with today's qualifying; the sessions went very well, and everything is fine so far. The first sector is mostly decided in turn 1, and we were fast there. Then tire management is crucial, along with achieving a good performance balance between the first and last sectors. Overall, we were competitive throughout the lap, which was great in preparation for the race." – the French manager pointed out.
"We need to stay calm. We are talking about tenths of a second, and Max Verstappen had his time deleted. It's not like the situation has completely changed from one week to the next. We are in a good position, but we will have to see how we manage long stints in the race. Especially because with this format, we didn't do race simulations today; the long run was just two consecutive laps," Fred Vasseur concluded. "Tire management will be challenging, and we'll go in somewhat blindly. Having a clear picture before the race will be very difficult, but it will be the same for everyone. There will be a reset for Sunday, and we need to keep in mind the Sprint race, which will be the best preparation for Sunday." – the Ferrari man pointed out.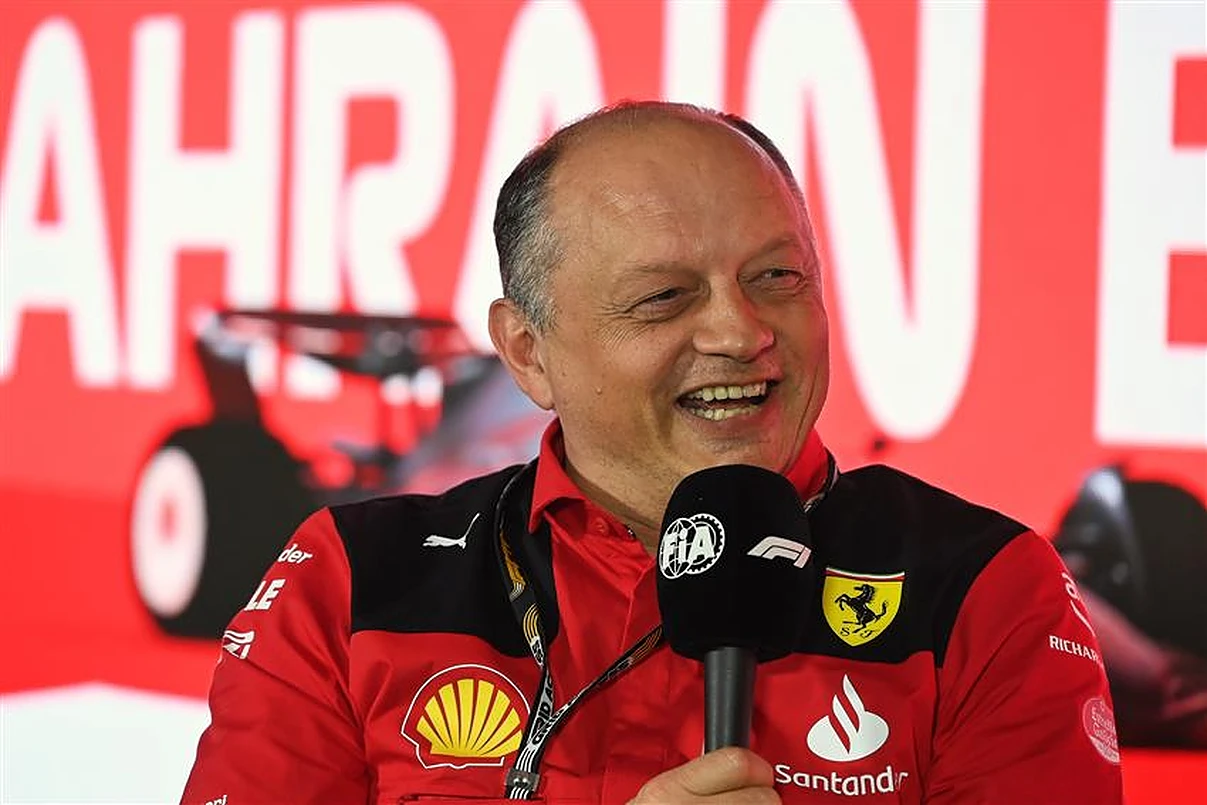 Scuderia Fans