Half-a-million pound Prodrive P25 for sale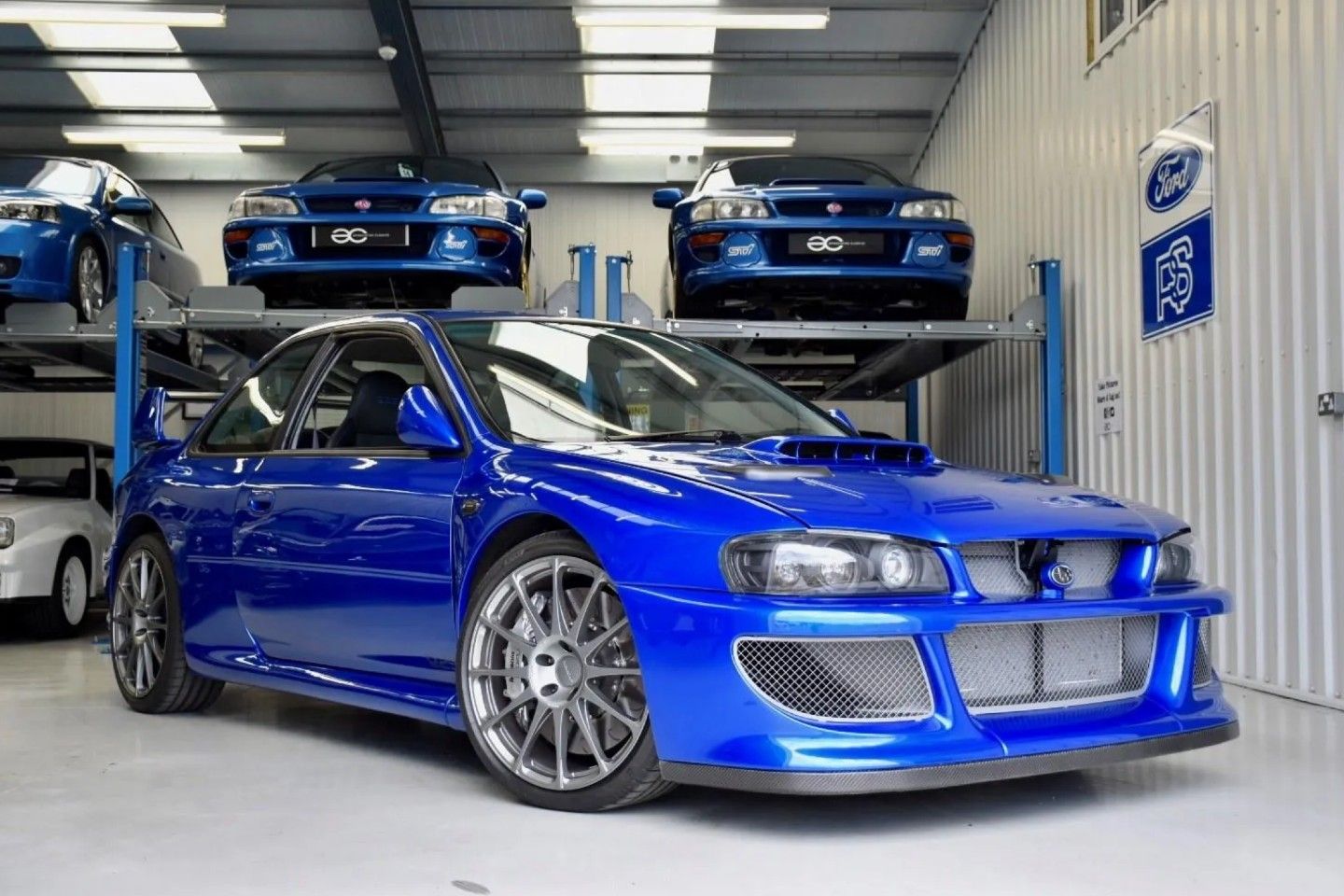 A Subaru Impreza has always been a cheap way to big turbo, big horsepower glory. It wasn't that long ago when a well-maintained WRX STI could be had for four figures, while 22Bs were changing hands for less than £35k. Admittedly, a non-STI can still be picked up for peanuts these days, but a pink badge and all that it entails now commands a serious premium. A decent Type-UK starts from around £15k, and expect to add at least another £5k on top for a JDM car. And a 22B? Think quarter of a million plus.
Now, of course, there is a car that makes the 22B look like an imposter. Because it is. Well, that's basically what Prodrive general manager Richard Thompson told me when the outrageous P25 restomod debuted at last year's Goodwood Festival of Speed. To be fair, he does have a point. The 22B may look like the WRC car that Colin McRae and Richard Burns drove in the late 1990s, but it's essentially a WRX Type R with a higher displacement engine and most of the STI parts catalogue thrown at it. That doesn't take away from the fact that it's one of the coolest Scoobs of all time – it just didn't share much in common with the rally car.
That thought served as the catalyst for the P25's development. (Well, that and Prodrive wanting its own slice of the booming restomod market.) The aim of the P25 was to be the road-going version of the squad's rally machine that never was. It's still based on the Japanese-only, two-door Type R, just as the rally cars were, before being stripped to the bare shell and rebuilt with meticulous detail by one of the great motorsport engineering outfits. This of course means nearly every body panel (minus the doors) has been replaced with lightweight carbon composite equivalents, which helps lower the kerb weight to just 1,200kg – steel chassis and all-wheel drive system included.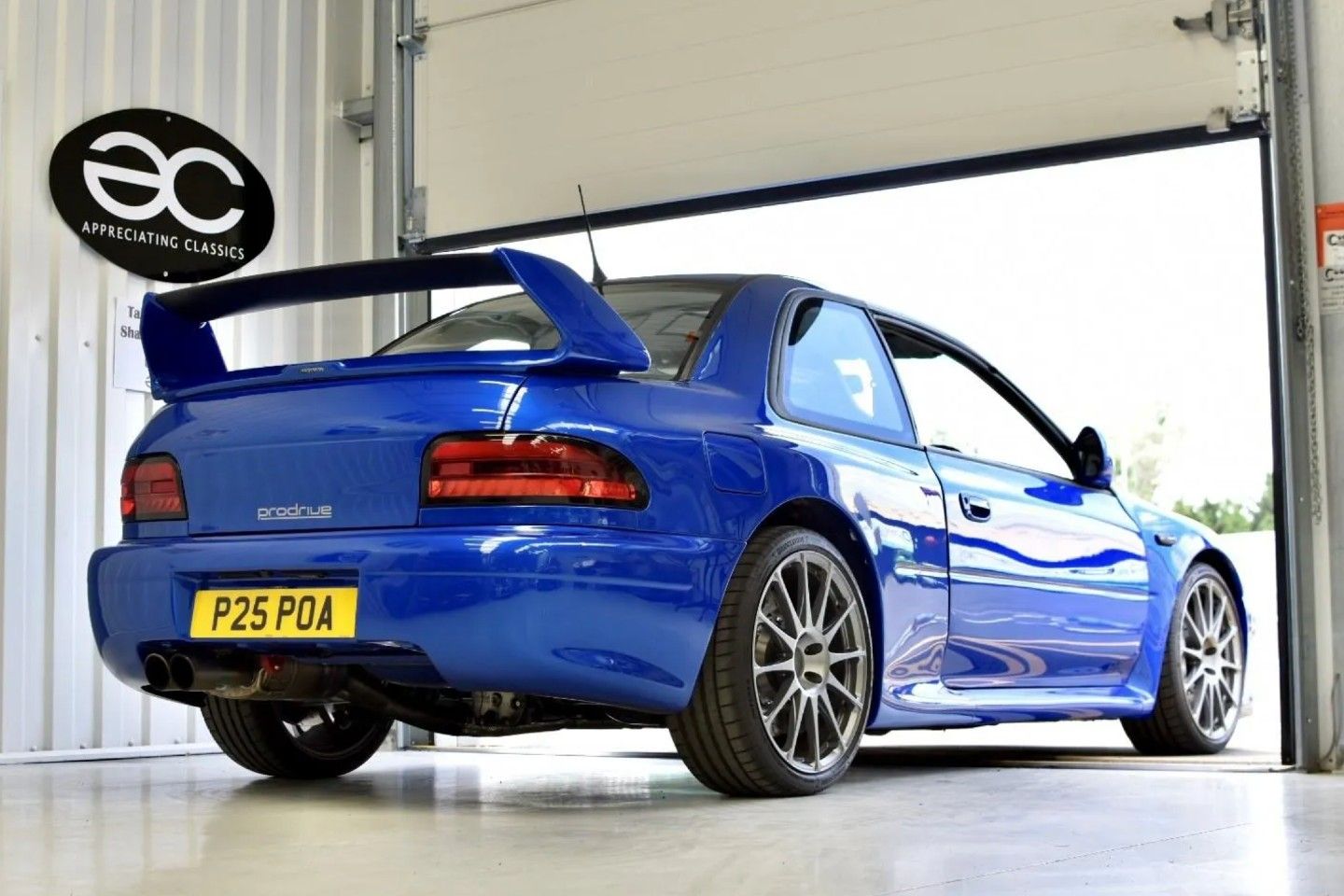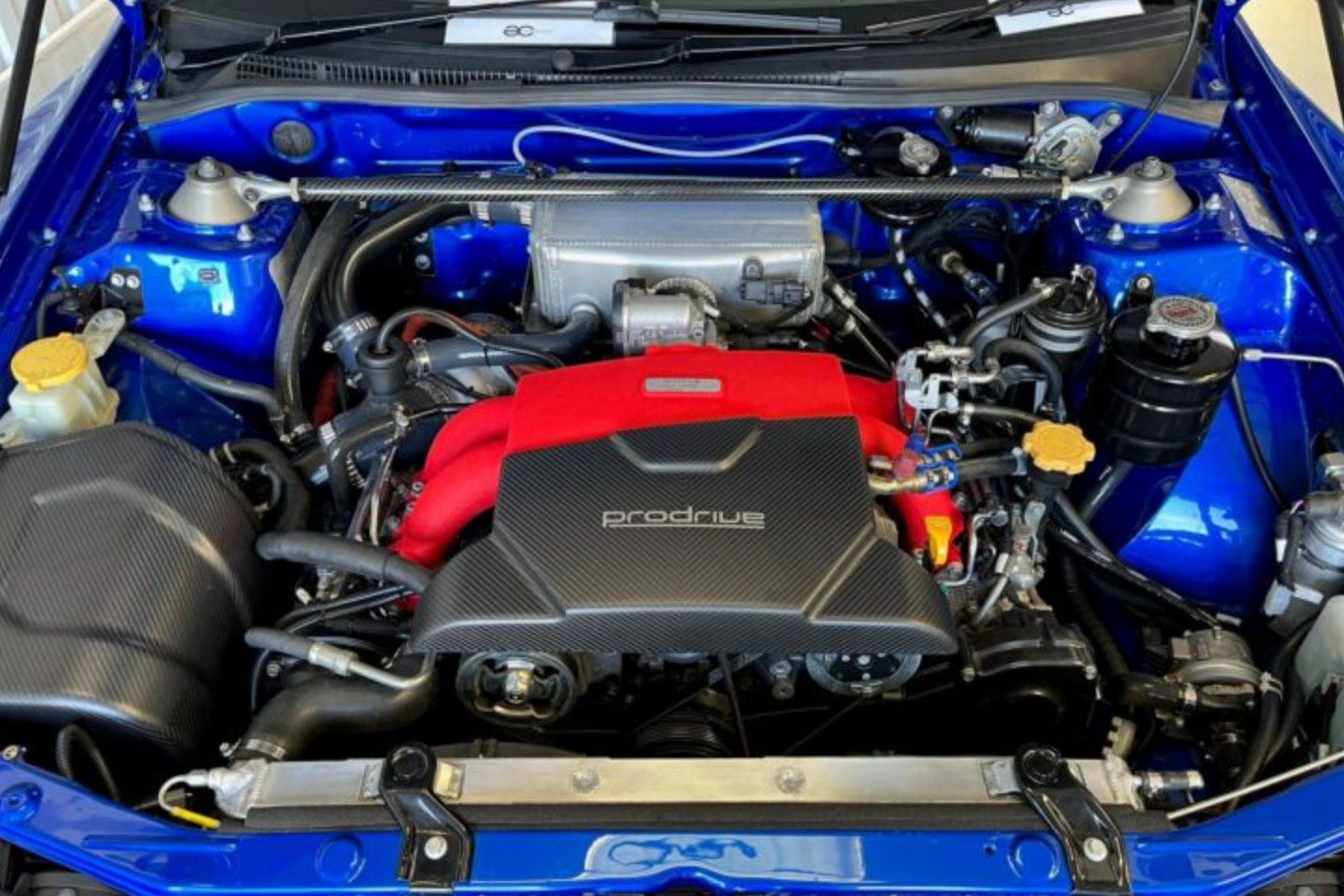 There's a lot more going on under the Peter Stevens-designed bodywork (yep, he was called back in for the P25). The 2.5-litre boxer engine comes from the latest WRX, only it too has been rebuilt from the ground up with a host of Prodrive parts – including new pistons, conrods and valvetrain – plus an Akrapovic racing exhaust for extra burbly goodness. That amounted to 400hp and 443lb ft of torque, which is at least 50hp more than the WRC cars were producing in period. On that note, the P25 gained a WRC-grade launch control system, active adjustable limited-slip differential and a fly-by-wire throttle. It would be no surprise to learn that the P25 is a more capable rally car than Prodrive's old WRC machines.
It feels every bit like a rally car inside, too. The sequential gearbox is accessed through a single paddle on the steering wheel, where pulling forward shifts up and pushing back shifts down. Meanwhile, the floor-mounted peddle box is a proper racing unit. In fact, it takes up so much room that it raises your feet off the floor, resulting in a seating position that feels more like a single-seater. Don't go expecting Singer-style leather all over the place, either. You do get an infotainment screen, a digital dash, bucket seats and wireless phone charging – but that's about it.
With that in mind, the £530,000 + VAT asking price of this example might seem a little tough to swallow, as that sort of money could bag you a top 911 restomod or even a Kimera 037. But the P25 was never intended to fit in with the Monaco, Pebble Beach or Villa d'Este crowd; it's world-class motorsport engineering wrapped up in a package we all know and love. And in a market where opulence is king, a purely driver-focused offering is a welcome breath of fresh air.