THE MOTORCYCLE: 120 Years of Motorized Masterpieces from the HAAS MOTO MUSEUM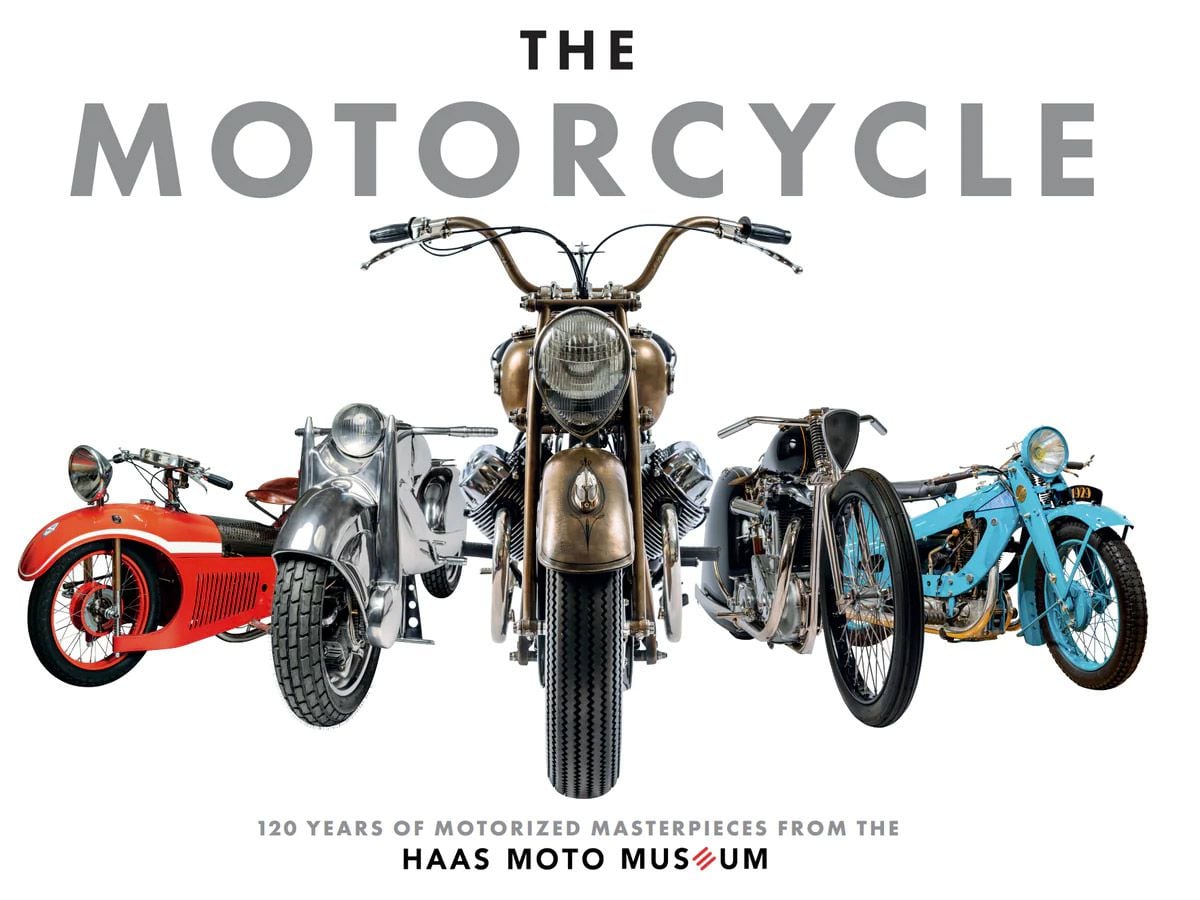 THE MOTORCYCLE: 120 Years of Motorized Masterpieces from the HAAS MOTO MUSEUM (Haas Moto Museum/)
The Haas Moto Museum Press Release:
Featuring more than 350 glorious images of some of the most incredible motorcycles ever made, The Motorcycle [Weldon Owen; September 19] celebrates and showcases these beautiful machines as the pieces of fine art that they are.
The Haas Moto Museum in Dallas, Texas, houses a unique world-class collection that spans the history of motorcycles across thirteen decades. From early prototype models that featured a gas tank simply strapped onto a bicycle to today's radically new designs that push the limits of imagination and technology, more than 230 motorcycles are chronicled.
Whether the unnamed stars of classic movies such as Akira and Easy Rider or the object of devotion in the lives of riders and collectors, the motorcycle has been a symbol of freedom throughout pop culture. The Motorcycle celebrates these iconic machines in this beautifully curated monography with sleek images and accompanying essays from the world-class Haas Moto Museum.
In addition to showing the evolution of motorcycles from 1899 to present day, this official museum monograph features 60 custom motorcycles– many of which were commissioned for the collection– from prize-winning builders from around the world including Mitsuhiro Kiyonaga, Maxwell Hazan, Jay Donovan, Cristian Sosa, and Craig Rodsmith.
The book was created in memory of Haas Moto Museum's legendary founder, Bobby Haas. In the book's forward, Haas Moto Museum Co-founder and Director Stacey Mayfield writes:
"This book pays tribute to a museum like no other, a diverse collection thoughtfully curated by a man like no other. Although Bobby was taken from us too soon, he is very much a part of this book. The words you will read about each of the motorcycles were written by him, and stand proudly next to each bike in the museum. As you peruse the pages, I hope that you can feel Bobby's spirit guiding you through the museum. It is strong and it is loud."