Nobody Is Explaining Why RAF Fighters Intercepted And Diverted A Kenya Airways Flight To London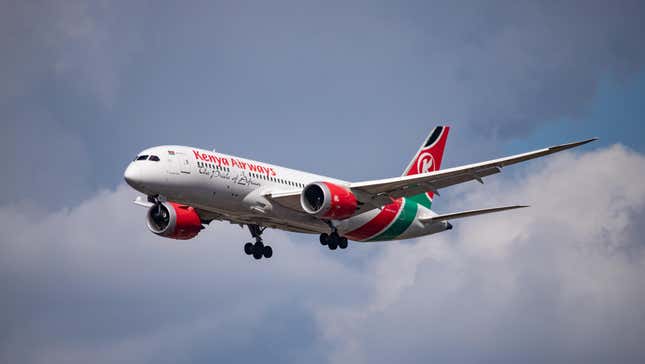 Nearly 24 hours after a passenger plane was intercepted by French, then RAF fighters and diverted details are still scarce as to what exactly caused the incident. Forty-five minutes ahead of its scheduled arrival at London's Heathrow Airport, passengers were informed that the plane would instead land at the relatively more remote Stansted. The Boeing 787 landed and was directed away from the main terminal where it was met by Essex Police who were dressed up in their scary black uniforms.
The 2024 Acura Integra Type S Transmission Will Make A Believer Out Of You
From the Sky Report:
The Ministry of Defence said the jets were launched "as a precaution this afternoon to investigate a civilian aircraft which was approaching the UK".

It said the plane "remained in contact with air traffic controllers throughout, and was escorted to Stansted Airport where it landed safely."

Kenya Airways said its headquarters had "received an alert of a potential security threat on board KQ100 operating from Nairobi to London Heathrow".

"KQ management in conjunction with the security authorities of the government of Kenya and the United Kingdom carried out a thorough risk assessment of the threat," it said in a statement.

"The crew onboard were briefed, and all safety and security precautions were taken to ensure the safety and security of our crew and passengers on board.

"The aircraft landed safely at Stansted Airport, London, for security clearance by UK government security personnel."
Pretty vague. We'll keep an eye on this and update if more information becomes available.