Toto Wolff And Jim Ratcliffe Profit Despite The Mercedes F1 Slump
Mercedes F1 Team, led by Toto Wolff, once dominated Formula 1, winning eight consecutive constructors' championships from 2014 to 2021. However, their reign took a turn after 2021 when Red Bull's Max Verstappen clinched the championship. Since then, Mercedes' on-track performance has declined.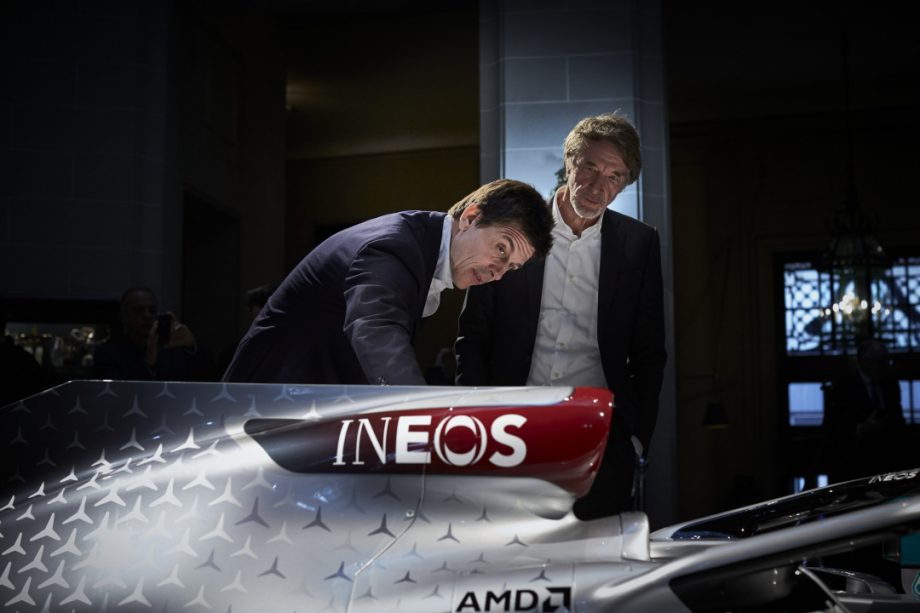 £75 Million Dividend Payout for Mercedes F1 Shareholders
Despite the slump in track performance, Mercedes F1 recently announced a substantial £75 million ($92 million) dividend payout to shareholders, a significant increase from the previous year's £55 million ($67.5 million) according to a Fortune report. Heavily benefiting from this windfall are Mercedes Team Principal and CEO Toto Wolff and Jim Ratcliffe, a billionaire and Manchester United bidder, who both own a stake in the team.
Crunching Down the Financial Performance of Mercedes F1
In 2022, Mercedes finished third, with Lewis Hamilton in sixth place. Nevertheless, their financial performance remained strong, with a 24% revenue increase to nearly £474.6 million ($583 million) and profits soaring by over 30% to £89.7 million ($110 million).
However, their share of TV coverage dropped from 23.6% in 2021 to 15% in 2022, impacting their Advertising Value Equivalent (AVE), which fell by £654 million ($803 million) to £5.8 billion ($7.2 billion). AVE quantifies hypothetical ad costs in a similar TV context, potentially affecting sponsor appeal and future revenues.
Contributors to Mercedes F1's Financial Success
Wolff attributed their financial success to Formula 1's broader commercial growth, partly driven by the Netflix series "Drive to Survive," which premiered in 2019. Additionally, Mercedes' Applied Science division and sponsorships contributed to increased revenue.
Ratcliffe's INEOS, a petrochemical firm, owns a one-third stake in Mercedes and is engaged in a bidding war for Manchester United. Whether Lewis Hamilton will be part of this venture remains uncertain.
Final Thoughts
Mercedes F1 may be facing on-track challenges, but its stakeholders, Toto Wolff and Jim Ratcliffe, continue to thrive. Their diversified financial approach and the overall growth of Formula 1 have cushioned the impact of their racing setbacks, highlighting their resilience in the world of sports.