FIA looking into Stroll's conduct in Qatar
Lance Stroll is under investigation by the FIA and has been referred to the latter's Compliance Officer following his antics last weekend at the Qatar Grand Prix.
In the wake of his Q1 elimination in Friday's qualifying at Lusail – his fourth knockout in succession – an angry Stroll threw his steering wheel out of his car and then ignored his trainer's directive to exit Aston's garage from the front and make his way to the weighbridge.
Footage then showed the Canadian at the back of his team's garage losing his temper and shoving his trainer Henry Howe out of the way.
Minutes later, a visibly irritated Stroll offered one-word replies – including an expletive – to an F1 TV reporter while being interviewed in the TV pen.
The Aston Martin driver was predictably heavily criticized on social media for his conduct and blunt attitude although the following day Stroll played down his garage flare-up, insisting all was "cool" with his trainer.
Read also: Aston Martin urges more 'respect' for drivers' emotions
However, all apparent wasn't cool with the FIA which has taken an interest in Stroll and referred the Canadian's case to its compliance officer, but without specifying which sporting rules the Aston driver may have potentially breached or for what reason.
"The FIA Compliance Officer is in discussion with Lance Stroll in relation to several incidents that may have contravened FIA rules, policies and procedures during the Qatar Grand Prix", said the governing body in a short statement issued on Tuesday evening.
It's likely that Stroll's garage tantrum was frowned upon by the FIA which perhaps considers that the driver's conduct was "prejudicial to the interests of any Competition or to the interests of motor sport generally" as covered by Article 12.2.1.c of the FIA International Sporting Code.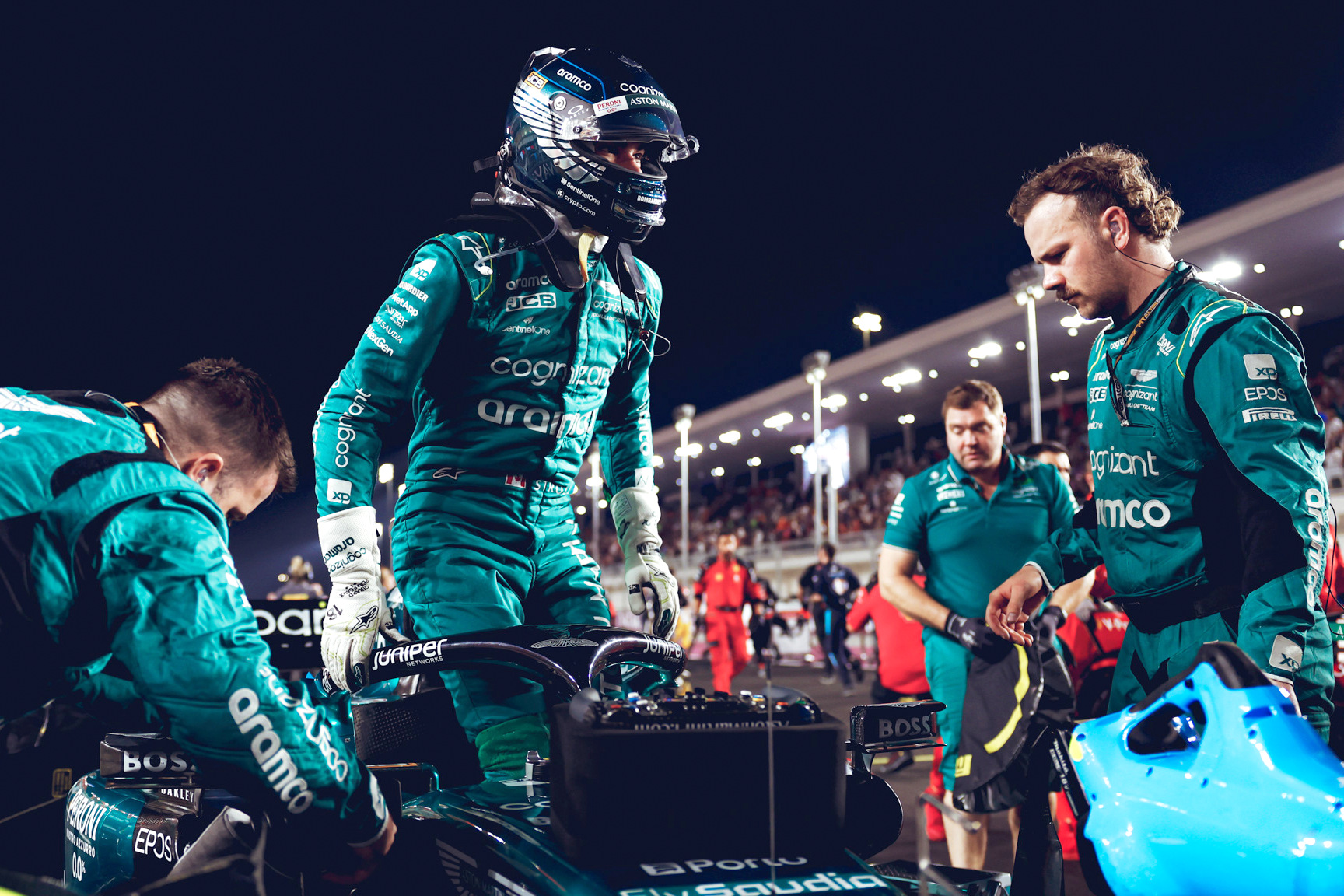 Addressing his driver's behaviour in Qatar, Aston Martin team boss Mike Krack suggested that drivers should not be judged too quickly for heat of the moment reactions.
"I think emotions is what we want from sportsmen and then if they react then we judge them quickly," explained Krack. "Is this right, is this wrong?
"I think we need to be careful with that. We want to see it, because then we have something to talk about. But then I think it goes one step too far when you have 10 people, sitting down on the sofa or in an air-conditioned room, and saying 'this is too much or you cannot do that'.
"I think we need to have a bit more respect for the drivers and for elite sportsmen, I would say."
Keep up to date with all the F1 news via Facebook and Twitter
The post FIA looking into Stroll's conduct in Qatar appeared first on F1i.com.