Mazda set to preview electric MX-5 with radical concept
A new concept car previewing the future of the Mazda MX-5 is set to be shown at the Tokyo motor show later this month. 
Mazda has confirmed that the theme of its stand in Tokyo will be "the future created by the love of cars", showcasing its "continued commitment to the creation of products that satisfy customers' love of driving and cars".
As testament to this ambition, the centrepiece of the Japanese manufacturer's exhibit will be "a new concept car designed to symbolise the exhibit theme", which a preview image suggests will be a development of the sleek two-seat coupé quietly unveiled in a financial presentation last year. 
The rear light signature shown in the preview matches that of the coupé, with four roundels and an illuminated 'Mazda' wordmark. The shape of the rear diffuser is also similar, with fin-like extrusions where the arch meets the bumper.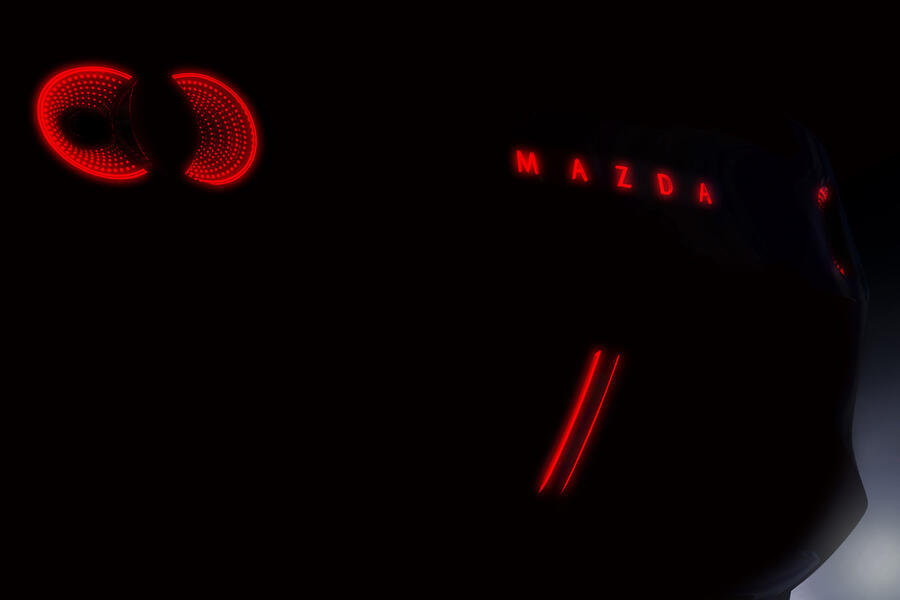 The coupé shown in November 2022 was thought to give an early look at the next-generation sports car, given that it was shown alongside images celebrating each generation of the MX-5. 
Mazda will display the as-yet-unnamed concept on its Tokyo stand alongside several variants of the famed roadster and several other MX-5-themed attractions, further hinting at the relationship. 
A company spokesperson previously told Autocar that the digital concept was a 'vision study' model, similar to the RX Vision concept shown in 2015, intended to demonstrate the brand's commitment to enjoyable cars.
Its chassis, briefly shown last November, features a large space for a longitudinally mounted engine and a structure – likely a fuel cell or battery enclosure – behind the driver. However, the concept's lack of exhausts – coupled with Mazda's major investment in future EVs – seems to confirm that it's an EV.