Charged EVs | Download the Additive Manufacturing of Flexible Component Retention Systems application brief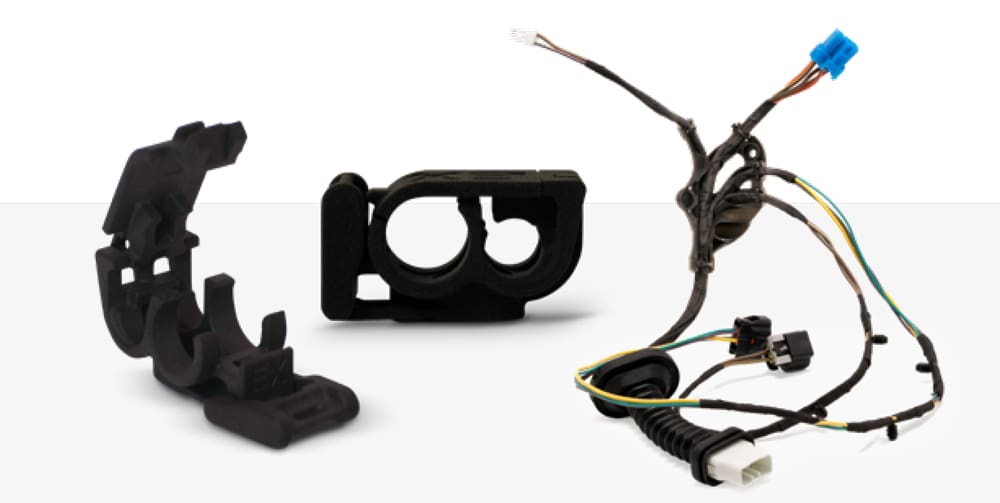 Sponsored by 3D Systems.
For decades, photopolymer additive manufacturing (AM) has been leveraged to accelerate the development of innovative automotive components and systems. However, these parts were largely used for non-functional form and fit evaluations, or as patterns to create parts using a traditional molding or casting approach. This narrow use of the technology was primarily due to former limitations in productivity, material properties over time, or both.
Now, 3D Systems is significantly expanding the value proposition of AM through new material development, transforming the technology into an innovative manufacturing method for parts that not only meet performance requirements for automotive conditions, but do so over significantly longer duty cycles.
In this application brief you will learn how these materials and technologies can be used in developing and producing complex flexible retention systems in vehicles. The modern vehicle offers many different propulsion systems working in concert with cooling, climate, infotainment, driver information, security systems, and more. All of these require various electrical, energy, and fluid transfers throughout the chassis, body, and interior. These transfers involve routing through limited packaging spaces and challenging operational environments. In many cases the design of these retention or routing components is dependent on features that are produced in smaller volumes due to vehicle customization. Small lot sizes make traditional tooling costs prohibitive. These constraints have posed a seemingly impossible challenge for engineers trying to deliver robust design solutions in time for product launch — until now.