Meet Melinda Speer, Audi Sales Manager for Fletcher Jones Audi
In the next installment of our Employee Spotlight Series, we are highlighting Melinda Speer, our Audi Sales Manager for Fletcher Jones Audi. Read about her journey below!
A Family Passion
Melinda is originally from Hungary, where her family owned and operated a BMW dealership. She shares, "I was born into the automotive industry, and my entire life, I was in a mechanic shop." In the summers, she worked with the cars and left for college to pursue a degree in business with a focus on marketing.  
Journey to Fletcher Jones
With her cousin's encouragement, Melinda moved to Chicago in 2008 to immerse herself in a diverse city and improve her English. Through it all, her heart stayed with the automotive industry. By chance, she met Dave Donnelly, our Service Drive Manager, who encouraged her to apply to Fletcher Jones Automotive Group. She happily obliged, sharing "Being European and coming from a European dealership, I realized very quickly how cars in the USA are built quite differently from the ones sold in Europe. Audi is a true German car, and being true to my origins, this was very important to me."
In 2012, she accepted her first position with us as a Loaner Coordinator where the year went quickly. She then transitioned into other roles before finally settling in Sales. She worked her way up to Team Leader until she was extended the opportunity to serve as our Sales Manager.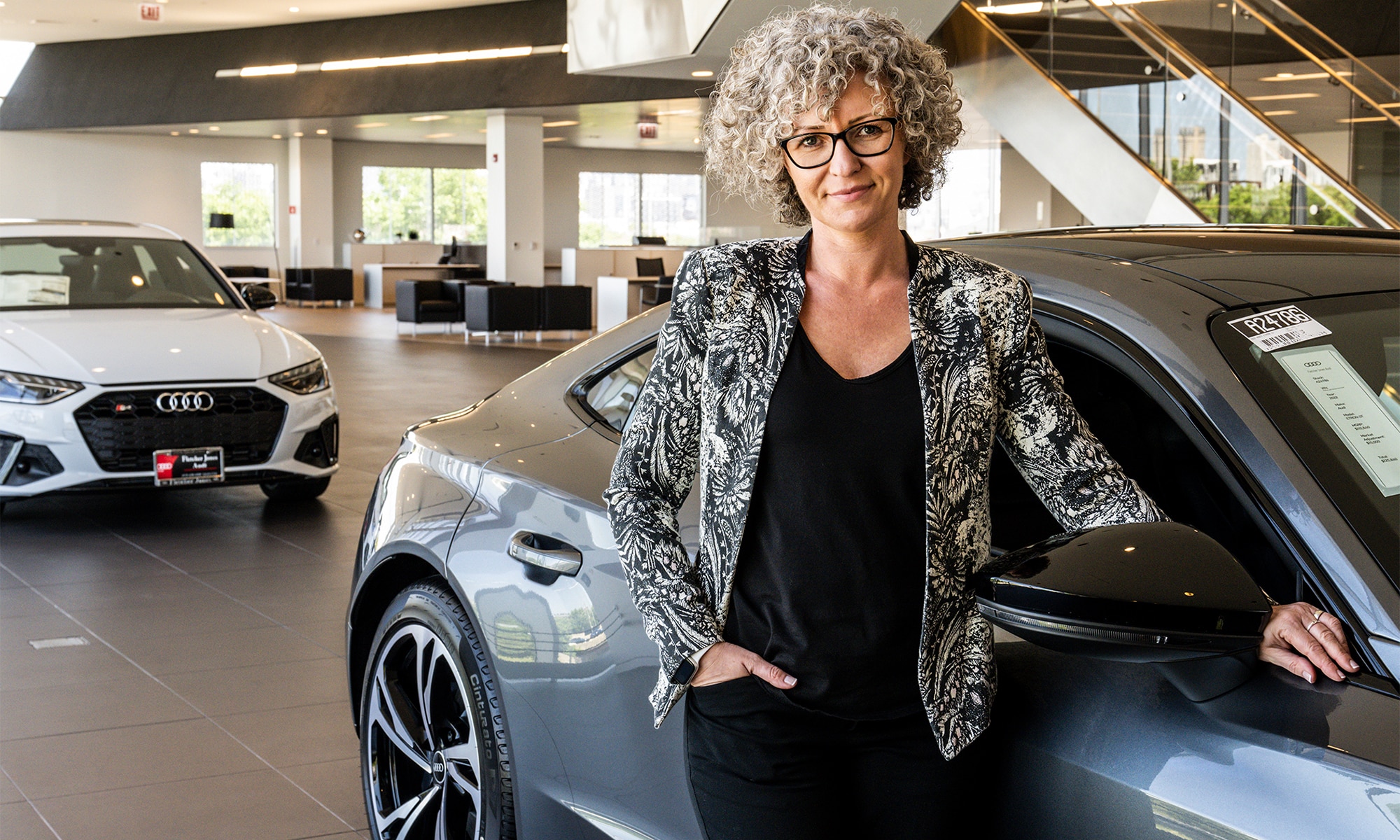 Favorite Part of Your Role
During her years as a Team Leader, Melinda enjoyed working with the cars and focusing her energy on gathering as much hands-on experience as possible – an invaluable foundation to have moving forward. When the opportunity arose to fill the Sales Manager position, she was ready for a new challenge. She shares, "I love helping my team, overseeing their continual growth, improving upon their skills and most importantly, they are enjoying their roles." Melinda is here to provide the right support for our Team and our guests. 
Why Fletcher Jones?
There are 3 reasons:
 
"In the corporate world, it is hard to find what Fletcher Jones has. We are not just a team, but a family. Dan Flood, our General Manager, dedicates each day to caring for us and instilling in us to care for each other as family." 

"It's the Fletcher Jones Difference we offer our guests. We are establishing a relationship with our guests and we serve as their go-to person." 

"We are selling high quality, luxury German vehicles. I am rest assured knowing the vehicles I am selling are the highest quality in the United States."
Outside of Work
Melinda enjoys time with her 7 year old daughter and husband! She shares, "I am dedicating 100% of my life to my child."
Favorite Audi
This is a tricky question for her! "The Audi RS Q8 is an extremely hot car, but I am getting myself an Audi Q5 Hybrid."