New 250 Motocrosser from Triumph unleashed — Bikernet Blog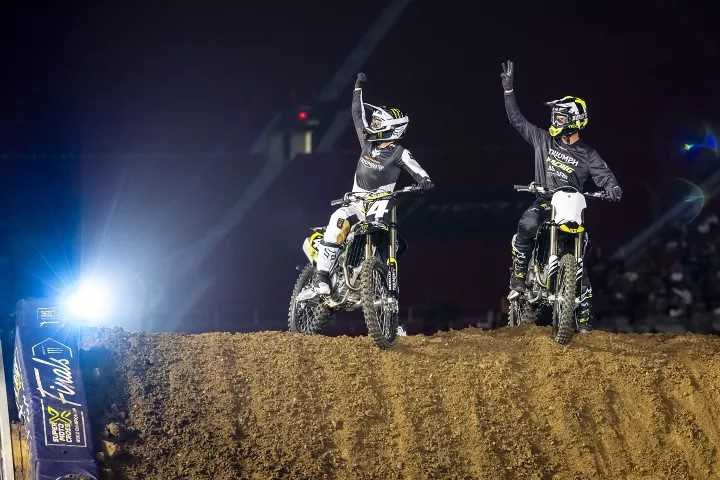 On September 23rd, Los Angeles Memorial Coliseum in California was the venue for SuperMotocross World Championship Final, and the spectators had the additional thrill of witnessing the first Triumph 250cc motocross bike in action.
Two Triumph motocross motorcycles made a grand entrance into the arena accompanied with pyrotechnics and fanfare.
The highly anticipated production model motorcycle was ridden by Jeff 'Six Time' Stanton, a former champion who had previously won a championship at this very Coliseum. The other motorcycle saw Ricky Carmichael, also known as the GOAT (Greatest of All Time), riding with his own graphics and non-standard specification components on the Triumph 250.
Complete revelation of eagerly awaited Triumph 250 is scheduled for November 28, 2023, and was announced on the giant screens of the stadium.
Marking this moment, Triumph also launched its new Triumph Racing website and social media channels. Follow the action @OfficialTriumphRacing on Instagram and Facebook.
* * * * * * * * * * * * * * * *
Get There Faster, Click & Get the Bikernet.com Free Weekly Newsletter