Roger Federer And Mercedes-Benz Reaffirm Their Enduring Partnership
Tennis legend Roger Federer and Mercedes-Benz have reaffirmed their enduring collaboration. This renewed commitment promises not only an extension of their longstanding partnership but also a deeper foray into community-driven initiatives.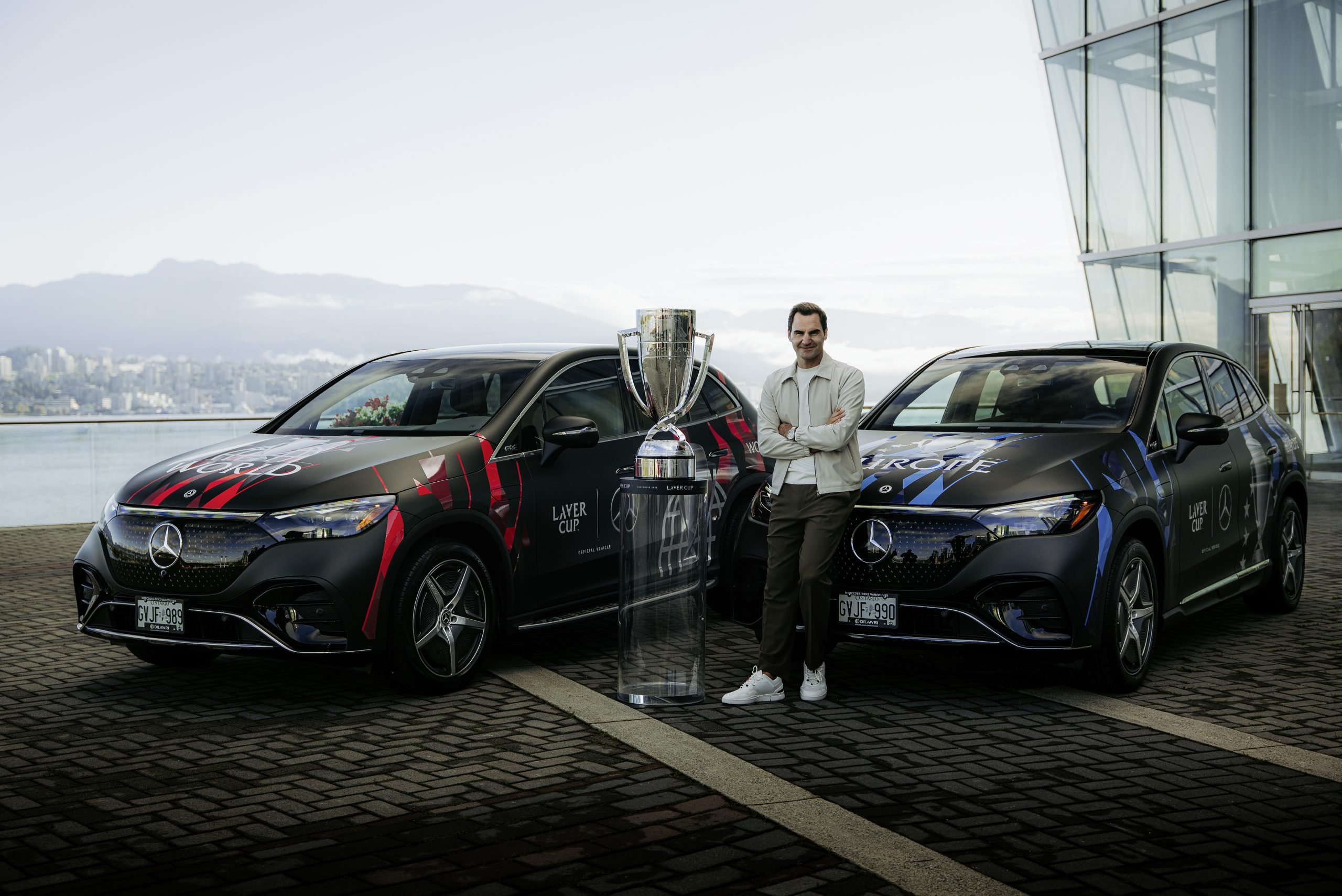 Tennis Meets Philanthropy
The association of Roger Federer with Mercedes-Benz spans an impressive 15 years, a testament to their shared vision for the future of tennis and society. Beyond their on-court triumphs, Federer and Mercedes have elevated their partnership to new heights with the introduction of the "Neon Legacy" initiative.
According to the German luxury automaker's press release, the initiative's impact materialized in June 2023. In the heart of Abbey Wood, London, Federer and Mercedes collaborated to restore a public tennis court, breathing fresh life into a cherished community space. This endeavor underlines their commitment to fostering tennis and supporting aspiring players.
Federer's devotion to giving back to the sport that puts him beyond a 20-time Grand Slam winner shines through his words: "It has always been my goal to give something back to tennis and society after my active career."
This shared sentiment underscores the collaboration's dedication to projects benefiting communities worldwide.
Mercedes-Benz's "Neon Legacy"
Britta Seeger, Member of the Board of Management at Mercedes-Benz Group AG, Marketing & Sales, expressed her enthusiasm for the extended partnership. She spoke of their commitment to continuing the "Neon Legacy" initiative, which commenced with the revitalization of London's tennis courts. The alliance seeks to harness Federer's global influence and passion for philanthropy to spearhead numerous impactful ventures in the years to come.
The picturesque city of Vancouver played host to the Laver Cup in 2023, a tournament that unites tennis elites in honor of the legendary Australian player Rod Laver. Since 2017, Mercedes has proudly provided the tournament with a fleet of vehicles, including specially designed team cars that epitomize the spirit of competition.
Final Thoughts
The extension of the partnership between Roger Federer and Mercedes-Benz signifies more than just a continuation of their collaboration. It symbolizes their shared commitment to the future of tennis and their determination to make a positive impact on communities worldwide.
The partnership's "Neon Legacy" initiative, epitomized by the transformation of a public tennis court in London, underscores their dedication to fostering the sport and supporting the dreams of young players. This partnership is a beacon of hope for tennis enthusiasts and philanthropists alike, promising a brighter future both on and off the court.