Hyundai IONIQ 5 Over the Air Infotainment System Updates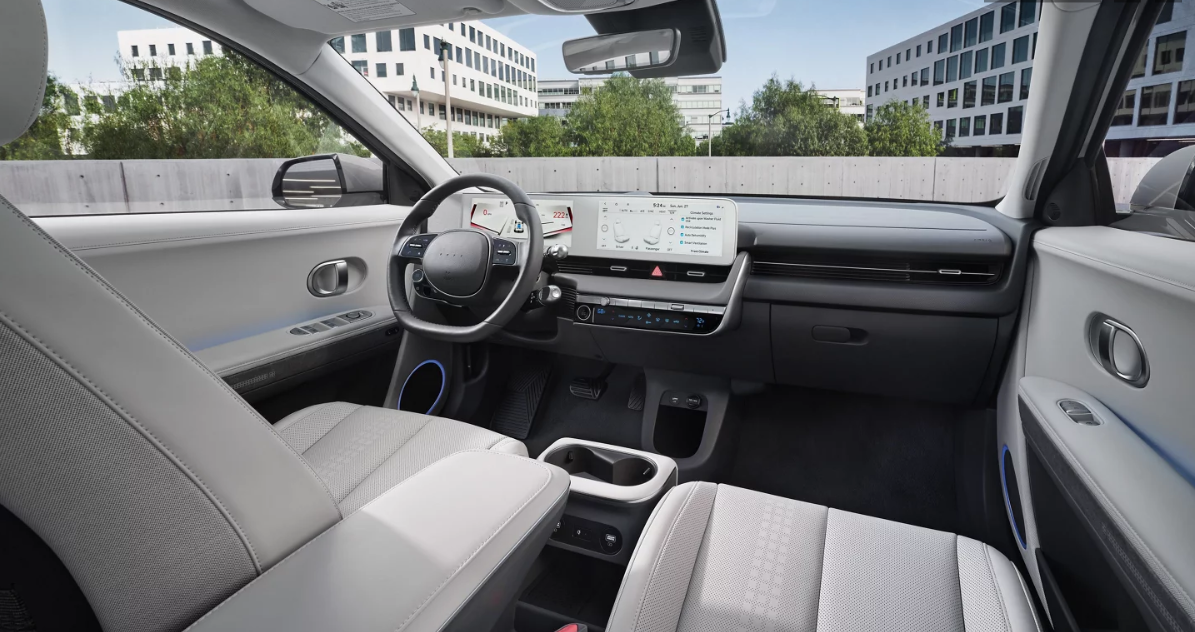 Stay up-to-date with ease. Hyundai's new Over-the-Air (OTA) technology ensures that software updates are a breeze. Hyundai delivers the latest software advancements directly to your vehicle wirelessly, continuously enhancing your driving experience. OTA updates enable your vehicle to evolve over time, providing essential information and feature enhancements efficiently and securely. And the best part? You can initiate these updates from the comfort of your home or wherever is most convenient for you. Learn more about this exciting new technology now at Rosen Hyundai of Algonquin! 
Cutting-Edge Technology for Your Drive
With OTA technology, your Hyundai remains smart and always equipped with the latest and greatest features. Hyundai regularly checks for software enhancements, ensuring that your vehicle stays up to date with state-of-the-art software. That means your Hyundai IONIQ 5 infotainment will automatically update with the latest tech. And the IONIQ 6 also now offers OTA Software Updates, ensuring convenient software updates for your vehicle.
Seamless Updates in Motion
As Hyundai improves the software, it makes the updates available to you on the go. These updates are seamlessly deployed over the air and downloaded to your Hyundai—like the 2023 Hyundai IONIQ 5—while you're driving. Once you've parked and powered off your vehicle, Hyundai provides additional details for your approval. You have the flexibility to either activate the update immediately or choose a more convenient time to do so through your infotainment screen.
Hassle-Free Installation
Installing updates is a breeze. Simply initiate the update from your infotainment screen when you're not driving. You can even leave your vehicle, and the software will continue to install itself. Keep an eye on the progress through your infotainment screen. Most OTA Software IONIQ 5 Infotainment updates are completed in 10 minutes or less, while map installations may take up to 100 minutes. Check it out for yourself now at your local IONIQ 5 dealer!
Stay Informed and Connected
The Bluelink Connected Services app will notify you when your vehicle's software has been updated and is ready to go. Upon starting your vehicle, you'll see a message displayed on your infotainment screen confirming the installation, along with a QR code you can scan for more information.
Visit Rosen Algonquin! 
Looking for a Hyundai dealer near me? At Rosen Algonquin Hyundai, we have a full inventory of new and used cars Algonquin, IL, including Hyundai EVs. Our goal when you visit our new Hyundai dealership is to provide you with a superior experience satisfying your needs. Experience the Rosen difference when you shop or service at your Algonquin Hyundai dealer! Stop in to experience OTA updates on the Hyundai IONIQ 5 today!