Meet Emin Rodriguez, Sales Consultant for Fletcher Jones Audi
"Upper management taught me everything to push me in the direction of a successful career in sales," Emin Rodriguez
In the next installment of our Employee Spotlight Series, we are highlighting Emin Rodriguez, Sales Consultant for Fletcher Jones Audi. Read about his journey below!
Emin's Journey with Fletcher Jones
Since Emin was a little kid, he has loved cars. He shares, "Since I could walk, I was always around cars." Emin joined the Fletcher Jones Family in 2021 as a porter. He developed meaningful relationships with the team, eventually coming to the realization he would like to work in sales. Emin expressed his interest in the department to upper management. He shares, "Upper management was extremely supportive and gave me the resources to succeed in my new role." 
Favorite Part as a Sales Consultant
"I have the opportunity to meet new people all the time, which in turn, allows me to gain new wisdom."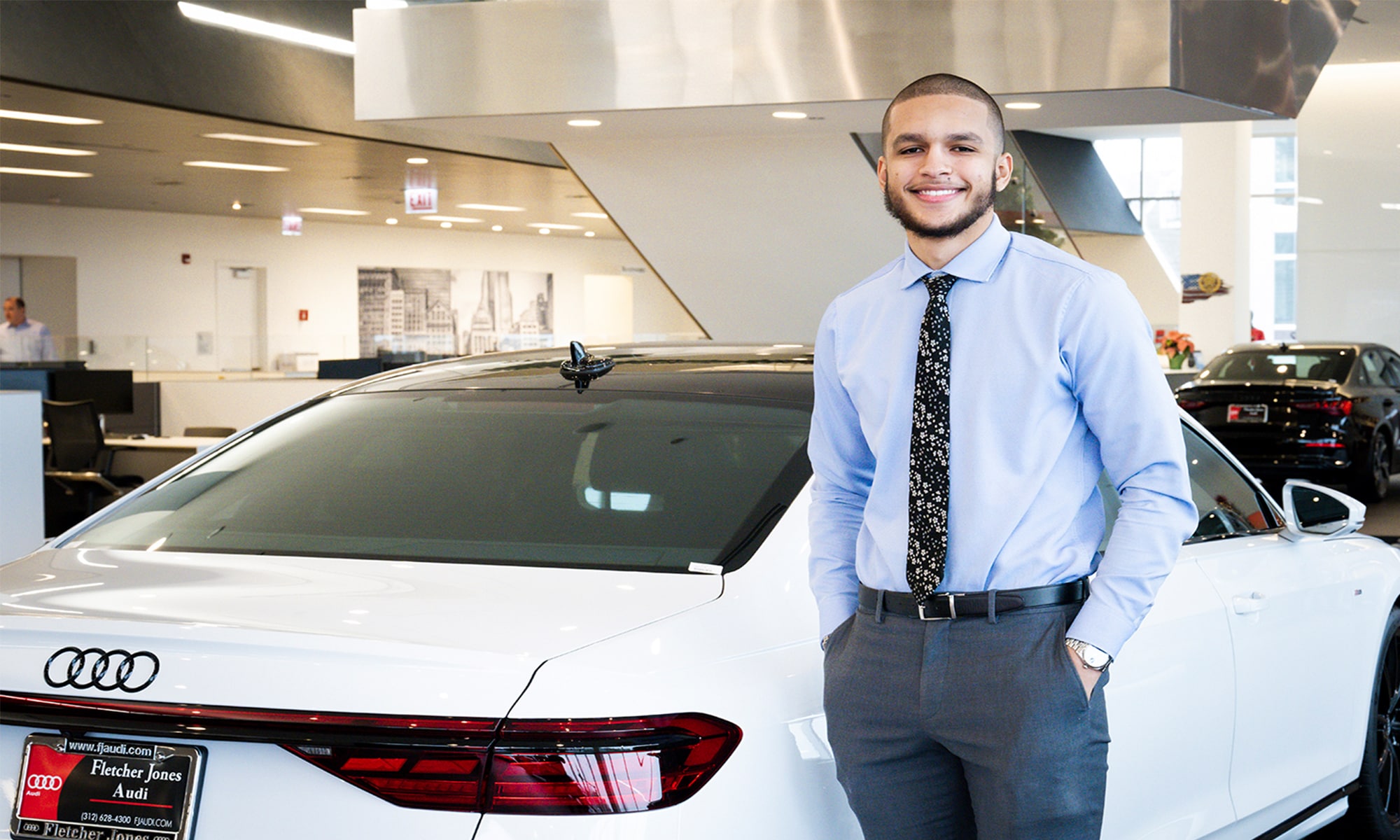 What Does the Fletcher Jones Difference Mean to You?
"We will go for a test drive, provide an easy trade-in process, and more to ensure our guests leave feeling they have been cared for how they wanted. It is all about building a relationship where trust and safety are the foundation. "
Favorite Guest Amenity
"The complimentary car wash is pretty nice!" When you purchase or lease an Audi with Fletcher Jones Audi, you will receive access to our complimentary car wash. Schedule your reservation today!
Favorite Audi Model
"The Audi RS 6 Avant."
Outside of Work
When Emin is not busy assisting guests in finding their dream Audi, he is doing anything and everything car stuff. He shares, "I go to car meetups, work on cars, and more!"