Blood, Sweat, and Notiers' Book Review
Written by Sam Manicom | Photos by Tim Notier. Posted in Media
In Tim Notier's first book Maiden Voyage, he takes the reader through all the ideas, dreams, testing, mistakes, and surprises that inevitably happen when planning a big ride outside one's own country as a travel novice. Many readers will relate to Tim's tales and thoroughly enjoy the honesty.
In his second 2Up and Overloaded, he and partner Marisa set off from their home in Chicago on a KTM 1190 to ride to Panama. When I read this book, my instinct told me this was the work of someone who was evolving into a top-quality travel writer.
That instinct has been confirmed with his latest Blood, Sweat, and Notiers, which describes the duo's arrival in Colombia and southward journey to the far southern reaches of Argentina.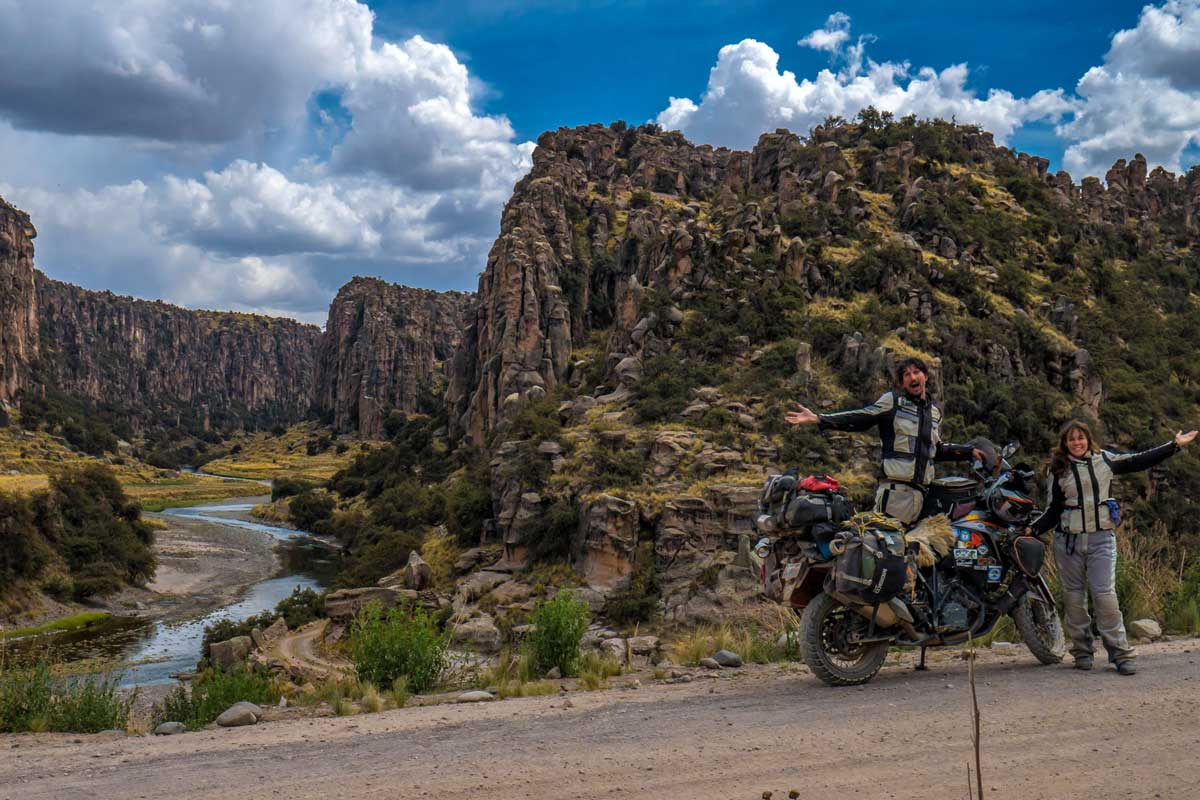 I have respect for Tim, his sense of curiosity, and his ability to write in such a way that you often feel like you are there—but also for Marisa, too. One of the things that makes this book work so well is that it's not just about Tim, but both of them, and I love the way he describes their relationship.
Tim's wife/pillion/co-pilot must be one of the most patient, courageous, and encouraging women around. It is perhaps a little on the corny side to mention Ying and Yang aspect of their relationship, but that's what popped into my mind. Tim's adventurous (and sometimes perhaps a little too risky) impulses, are counter-balanced nicely with Marisa's open-minded yet more cautious approach. And readers will thoroughly enjoy the wealth of knowledge she imparts. The way she shares her informational gems adds yet another layer of fascination to this book.
Tim and Marisa have been wonderfully active on social media, and many follow them. Their YouTube channel has allowed others to share their journey via some cracking good films. But this book, and the skill with which the adventures are shared, really brings their journey to life. So much so that I read it in one hit, something I rarely do.
With wonderfully detailed descriptions, Tim's tales of the couple's travels will leave you laughing out loud. If you read this in a café or at your desk at lunchtime, the people around you might wonder just what's so funny… or if you're just crazy.
I mentioned Tim's risky impulses. This man dreams big and is filled with the desire to get off the beaten track. I think Marisa shares the explorer gene, too. They are curious and determined to try new things the more cautious would steer clear of. The routes this duo travel will keep you fascinated, and frequently in complete awe.
Another thing that I really like about Tim's personality and writing style is that he is quick to laugh at himself. The duo is intrigued with not only adventure riding itself, but the history and cultures they encounter along the way, and that fascination passes on to the reader. I found myself both entertained and educated, and I love that combination in a travel book. I also enjoyed the way Tim describes the other travelers they meet, portraying the sense of camaraderie shared between strangers who meet on the long road. Though overlanders are never really strangers, but kindred spirits.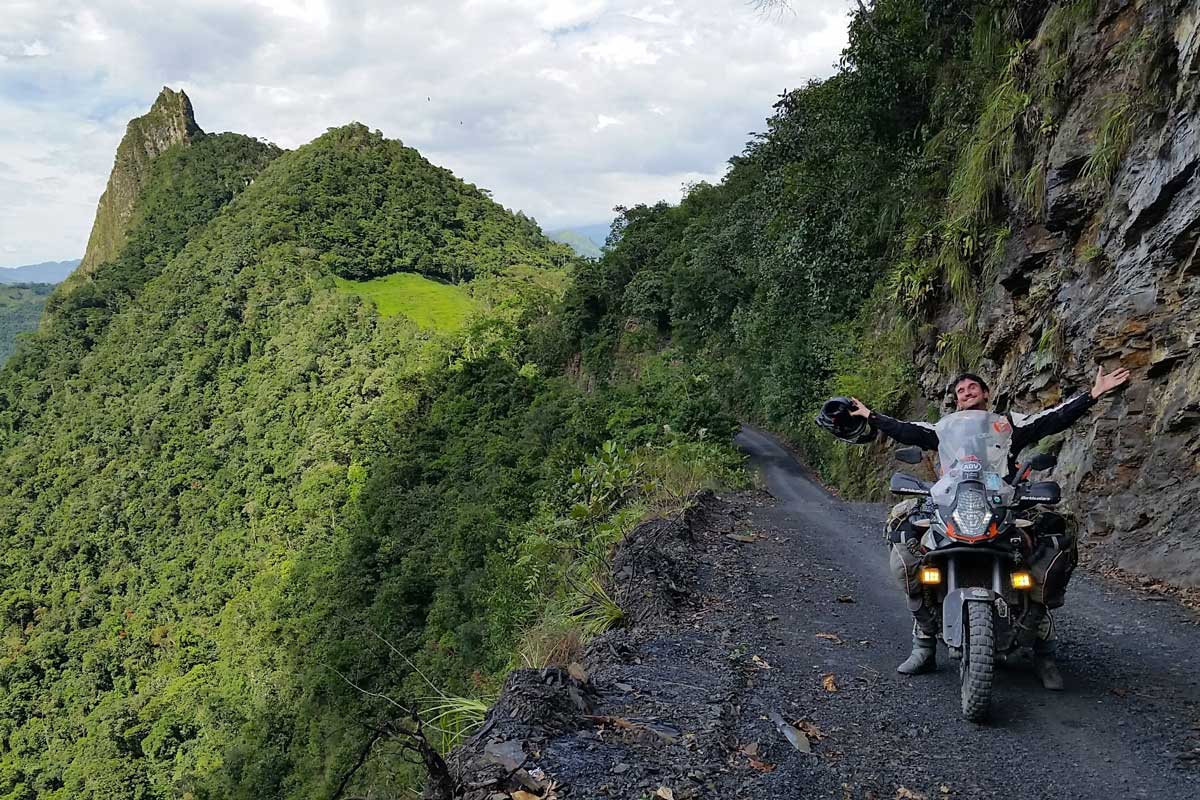 Blood, Sweat, and Notiers is decidedly well-balanced. The dreams are big and South America is big, so there are plenty of opportunities for the magic of travel to come to life in Tim's descriptive 3D style. Also, when there are real hardships and pain… but you'll need to buy the book to see what I mean.
I strongly recommend this book to anyone who simply loves motorcycles and wants to be entertained or is planning a trip the length of South America, as there are hints and tips of significant value woven into the story.
NotiersFrontiers.com
ISBN: 9781983208874
Paperback: $25.00
Kindle: $9.99
Where to Buy:

You can also purchase all 3 books by Tim Notier HERE.