Kia's Flirting With A Bench Seat Over Here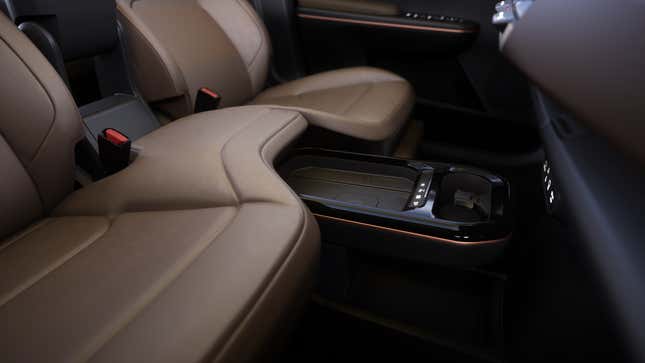 Bench seats. While you can still find them in certain pickup configurations, many of us miss having the option in cars. But like white wall tires and column shifters (though those seem to be making a comeback at Mercedes and with EVs) they went the way of the Dodo. Kia just released a design that gets us at least part of the way there.
What Car Company Has the All-Time Best Logo?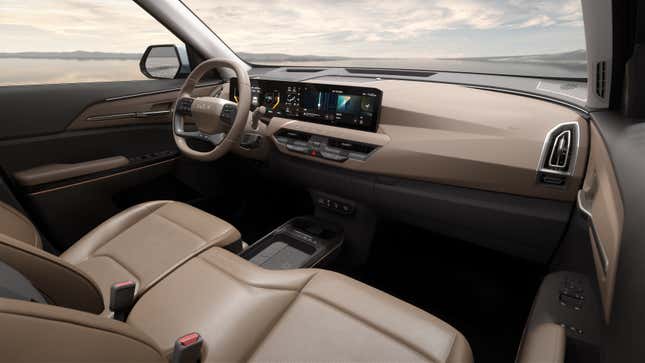 Kia released more details and images of its third EV called the EV5. It's just a concept right now but it's set to go on sale in China in 2024; it's up in the air whether or not we'll see it here in the U.S. Visually, it comes across as a smaller EV9 and certainly looks cool and techy. While the exterior design is interesting, the inside is even better.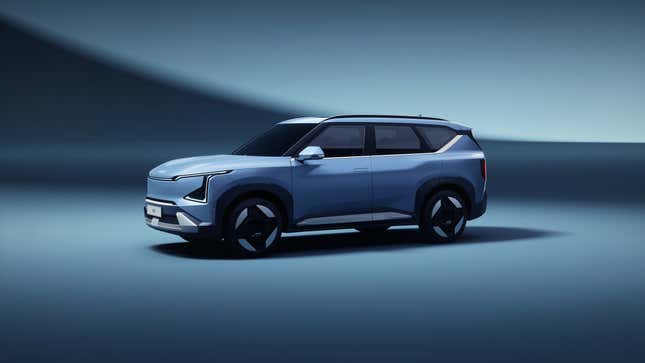 Ignoring the usual EV design trends of huge touch screens, and low, floating center and floor consoles takes us to the EV5's seating. The front seats blend into each other with a bench-like design. Both front seats are connected by a curved, slightly raised portion between the seats. You could almost sit on it.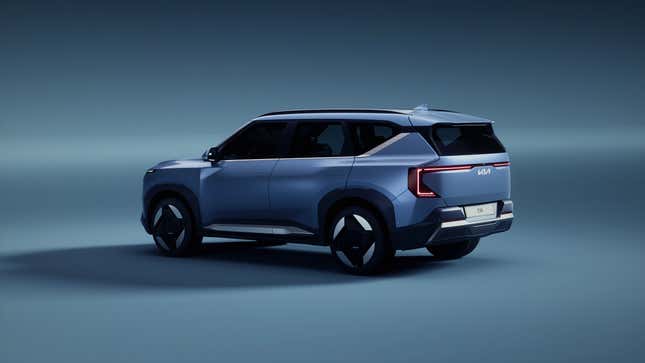 But upon closer inspection in the photos Kia released, you'll see what looks to be a fold down center armrest that comes down on top of this part of the seat. You'll also notice how there isn't any center seat belt. So the presence of a fold down armrest and lack of a seat belt and the floor console show's that it isn't a seat at all sadly and is just a cool design feature. Whatever the official word is on this unique design element will remain a mystery for now. Aside from a lot of PR speak, Kia isn't saying mush about the EV5 yet.