Touratech Destino Ultimate GTX Boots Review
Written by Christian Lowe. Posted in Gear
Serious adventure riders and trainers say if you're going to go off-pavement, particularly in tricky terrain where a drop is likely, it's critical to wear boots protecting your foot and ankle. The best boots will resist impact as well as torsional forces that could cause a ride-ending injury. The answer has usually been heavy-duty motocross boots that offer robust protection from impact and twists but sacrifice control feel, off-bike mobility, and (least importantly) looks. Big, bulky, hard to walk in, and stiff—all typical characteristics of truly "safe" adventure boots for rugged conditions.
That all changed with the latest offering from Touratech. A super-spec'd, incredibly rugged, and comfortable ADV boot, Touratech's Destino Ultimate GTX is jam-packed with features engineered to keep the rider safe and secure no matter what a trail throws at them.
Designed in cooperation with Rev'It! the Destino Ultimate GTX is built with foot and ankle protection technology the company calls a "Dynamic Support Frame." Think of it like knee braces for the feet that limit range of motion to prevent hyperextension, protecting the ankle and foot from violent torque. The calf support, injection-molded ankle cup, and stability frame combine not only to decrease potential injury but also help better support the rider while standing.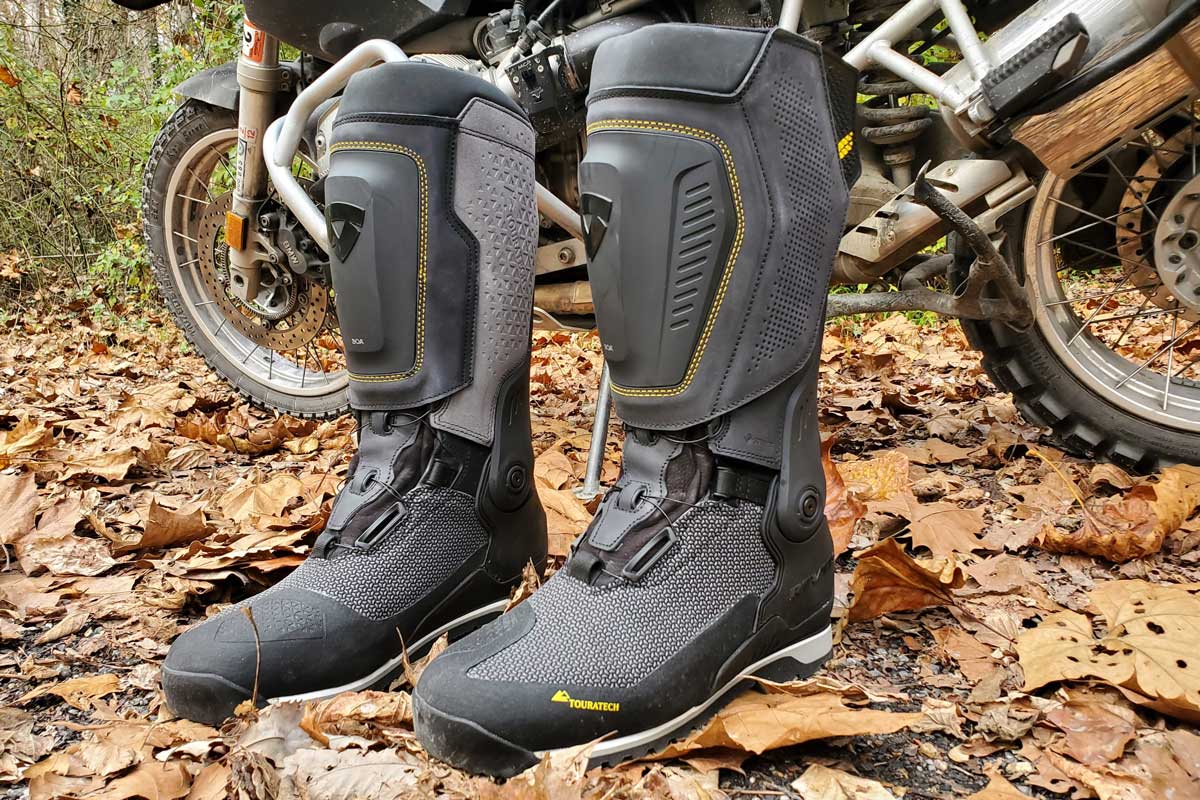 The Destino Ultimate GTX boots feature a grippy Vibram Apex sole that allows for a good tactile feel on the controls and grip on the pegs without too much bulk. The boots are wrapped in comfortable SEESOFT foam with an OrthoLite insole to keep the rider's feet snug. Much of the surface of the boot is layered with abrasion-resistant Superfabric that's designed to protect the boot from cuts and scrapes while also decreasing adhesion to rocks and dirt in a slide.
The boots feature built-in shin protectors and are wrapped in waterproof Gore-Tex to keep the feet dry in those deeper water crossings. And say goodbye to all those pesky buckles—the Destino Ultimate GTXs use the Boa lacing system that ratchets down for an easy fit with gloved hands.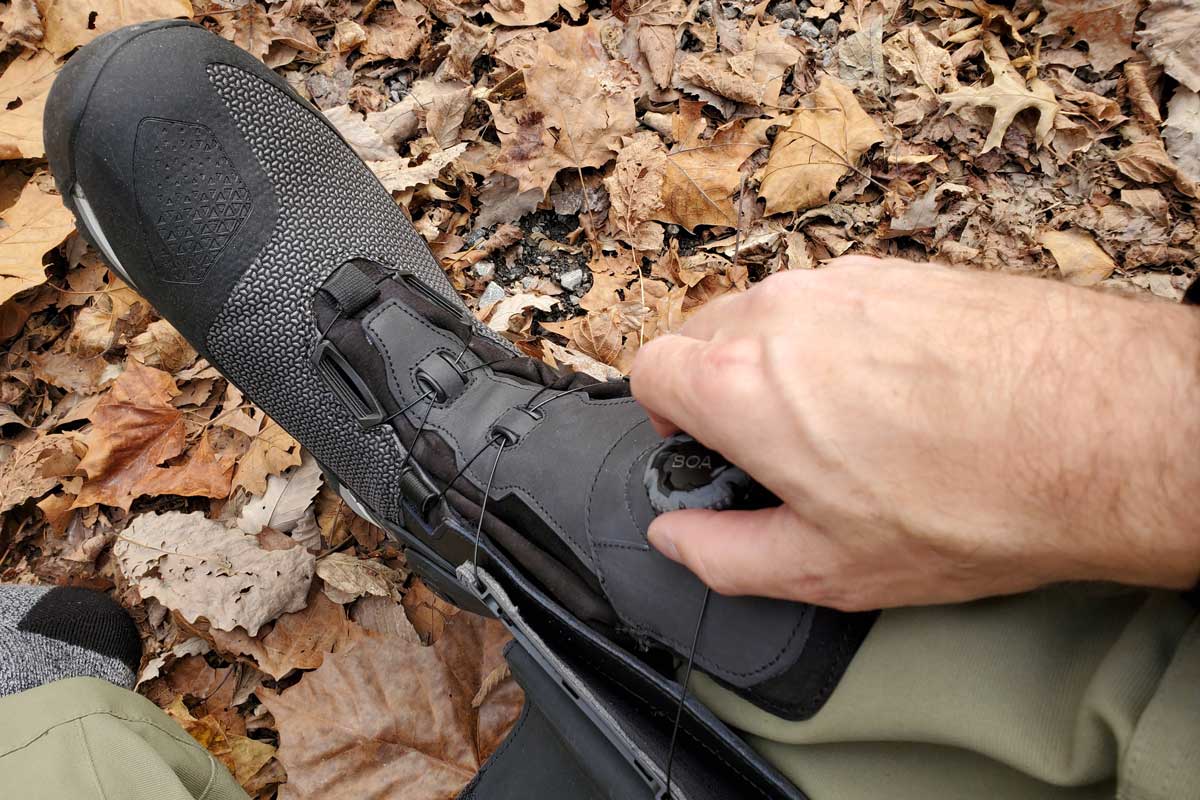 Experienced adventure riders and instructors are right—there's simply no comparison between so-called "ADV boots" and purpose-built offroad boots. The Destino Ultimate GTX boots nail that unique blend of comfort, safety, and style most adventure riders need for multi-day trips to far-flung destinations.
While the Destinos were comfortable and delivered a confidence-inspiring interface between the foot and bike, they're not really designed for a quick trip to the farmer's market or weekend jaunt to the mountain twisties. They're way more boot than that, so think of the Destino Ultimate GTXs as the set you take when the conditions are going to get rough.
This is partly because they are very bulky. It's difficult to fit all but the widest ADV pants over the hard-shell shin protectors, cutting down on the available wardrobe an ADV rider can choose. The Boa lacing system is convenient for sure, but the length of the laces makes it hard to tighten the boots from bottom to top for a customized fit.
Lastly, while they do feel Gucci on the pegs, the Destino Ultimate GTX boots also carry a Gucci price tag, out of reach for all but the most hardcore adventure riders. But if you want the best protection in a package optimized for multi-day rides in rough terrain sprinkled with ADV styling, there are few options as feature-packed as the Touratech Destino Ultimate GTX boots.
Touratech-USA.com
MSRP: $839
PROS:
Confidence-inspiring protection for the foot, ankle, and shin
Comfortable footbed and sole with excellent grip
Fully waterproof
CONS:
Price may be out of reach for most
Hard to fit most ADV pants over the boot
Too stiff to walk in for anything other than short distances