Munich Motor Show 2023 preview: new cars from BMW, Mercedes, Tesla and more
This year's Munich Motor Show gets underway on 5 September and once again it's poised to be one of the most important events on the automotive calendar. 
Also known as IAA Mobility, the event takes place every two years and sprawls out across the city with guest speakers, shows and even test drives. As ever, there will be plenty of world debuts of new cars and technology. 
The Germans will of course have a presence in Munich, with Mercedes unveiling a new concept that should preview an all-electric entry-level car next year. 
BMW will also be there, showcasing its future with the Neue Klasse platform – something that will underpin a new concept car ahead of production models from 2025. There will also be new metal from BYD, Vauxhall, Renault and many more. 
Below we have our run-down of everything you need to know about the 2023 Munich Motor Show. 
BMW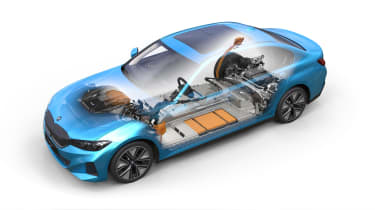 BMW has been talking about its upcoming Neue Klasse platform for a while now but Munich will see a new concept called 'Vision Neue Klasse' debut the technology. BMW CEO Oliver Zipse has said the concept will be "close to standard production and will be on the roads soon". We should expect an all-electric alternative to the 3 Series on Neue Klasse to be revealed in 2025. 
BMW's 'round cell' battery technology will also feature on Neue Klasse, with the German firm claiming a 20 per cent improvement in energy density, a 30 per cent increase in range and a 30 per cent boost to charging speed. 
BYD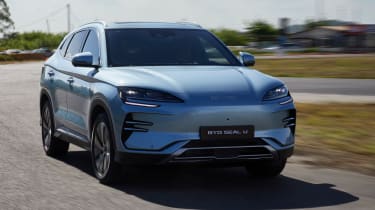 We expect to see all-electric car maker BYD in Munich with the new Dolphin and Seal. BYD also recently announced the Seal U will come to Europe and we could see it make its European debut. The Seal U is a mid-size SUV that'll provide competition to the Volkswagen ID.4 and Tesla Model Y. 
Mercedes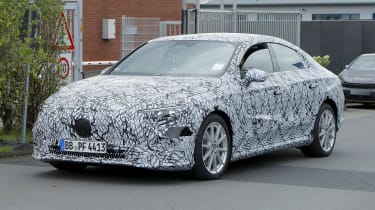 Mercedes has spoken on its plans to become more focused on premium models and at the bottom end of the range we'll see a new C-Class-sized all-electric saloon. We recently caught the production version testing with less camouflage and we know it'll gain some of the cutting-edge EV technology found in the EQXX. The entry-level EV should rival BMW's 3 Series EV above, which just so happens to be getting its concept reveal at Munich as well. The Mercedes will beat its German rival to production however, going on sale in 2024.
Alongside the recently unveiled E-Class Estate, the off-road focused All-Terrain will also return for another generation – which we expect to see for the first time in Munich. Although it doesn't sell in big numbers (Mercedes expects around 10 per cent of Estate sales to be All-Terrains), it'll still prop up a large portion of the lifted estate genre – especially now Volvo has axed its estate cars. 
MINI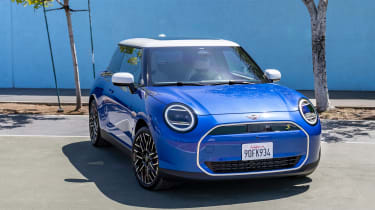 With several revealing spy shots of the new MINI Cooper already in the public domain, MINI might decide to bring its official reveal of the new car to the Munich Motor Show. Alongside the all-electric version, MINI will continue to offer an internal-combustion engined version. As well as the exterior we've also had a good look around the interior thanks to official images released by MINI.
Porsche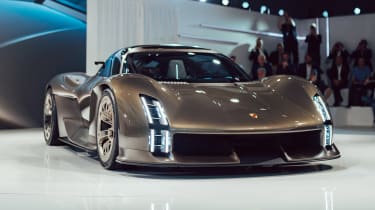 IAA lists Porsche as a 'top exhibitor' for the 2023 event, although there has been no confirmation from the German brand as to what it'll have on display. We know it won't be the upcoming all-electric Macan as that's destined for an unveiling at the LA Motor Show in November. The futuristic Mission X hypercar could be brought to Munich however, showcasing Porsche's plans for electric sports cars.
Renault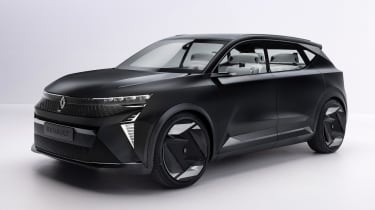 The 'Renaulution', as the French firm puts it, means big changes are on the way for the Scenic badge – turning into an all-electric family car with bold new styling. Previewed by the Scenic Vision Concept in 2022, official teaser images show the production car will remain broadly similar to the concept, with influence from the new Megane E-Tech and Rafale. 
Need to sell your car?
Find your best offer from over 5,000+ dealers. It's that easy.
The new Scenic will adopt CMF-EV architecture – the same setup found in our 2022 Car of the Year, the Nissan Ariya. 
Tesla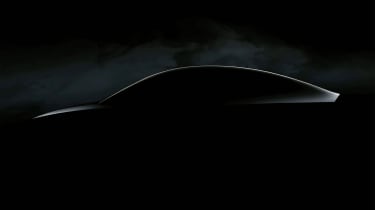 The American EV giant posted a shadowy image of a new car earlier this year, which we believe to be the 'Model 2'. 
Tesla has announced it will be at the Munich Motor Show but hasn't confirmed if it'll reveal anything. An updated Model 3 is also in the works, codenamed 'Highland', and Tesla could potentially reveal this instead of the Model 2. 
Vauxhall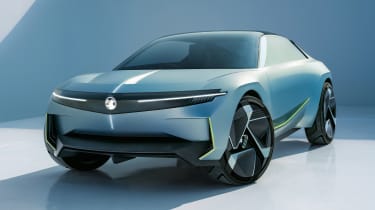 The Experimental concept will be unveiled in full in Munich and while we've received a few official teaser images, Vauxhall is keeping its cards close to its chest. 
Vauxhall will likely utilise the Medium STLA architecture from parent company Stellantis for its new concept, allowing for a family-sized EV to reach up to 435 miles on a single charge. 
Volkswagen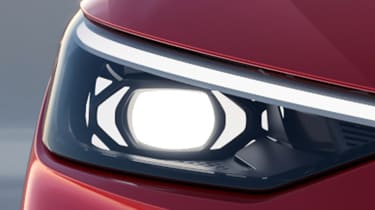 VW's all-electric range of ID-badged cars received a new model recently with the Passat-sized ID.7 and a hot GTX model is coming to Munich. 
A few official teaser images have already been released, showing a mild makeover for the sporty ID.7 GTX in a similarly subtle way to GTX versions of the ID.4 and ID.5. We expect a 82kWh battery to power the ID.7 GTX, with up to 400bhp from a dual-motor, all-wheel drive system. 
Alongside the ID.7 GTX reveal could be the debut of the new Passat, which will share a platform and plenty of technology with the upcoming Skoda Superb. 
Want the latest car news in your inbox? Sign up to the free Auto Express email newsletter…