Charles Leclerc's career resembles the classic story of a Ferrari driver
According to Mark Gallagher, Charles Leclerc's career at Ferrari resembles many of the adventures of former drivers from Maranello's team, starting with great enthusiasm but ending without winning titles. The two most recent cases in the recent history of the prancing horse were Fernando Alonso and Sebastian Vettel. The story seems to repeat itself with the Monegasque driver, who is now in his fifth year without having clinched a championship.
Gallagher associates Charles Leclerc's career at Ferrari with the numerous unfortunate journeys of past drivers of the red team.
"It's truly extraordinary to observe the sport and see how careers unfold," Gallagher stated on the GP Racing podcast.
"Charles went from being Ferrari's golden boy, with a meteoric rise in his career, and here we are in the midst of 2023, his fifth season, and we wonder what he should do next. If I may share my opinion, it seems somewhat like the classic story of a Ferrari driver, where you arrive with great hopes and then it begins to sour."
Charles Leclerc's career in his six years in the top-tier category has witnessed some highs but also many lows, often not of his own making. After an impressive debut year at Alfa Romeo, Ferrari decided to promote him in 2019, replacing Kimi Raikkonen, securing two legendary victories at Spa and Monza.
Particularly, his victory in Italy endeared Charles to the fans, as it marked Ferrari's first victory at Monza since 2010. The year 2020, however, proved terrible for him and the team, with the SF1000 being decidedly uncompetitive. 2021 went better, although it also ended without wins, but he at least secured two pole positions and some podiums.
2022, until about mid-season, was finally the year when Leclerc could display his full talent, aided by a strong-performing F1-75 until just before the summer break. However, after the introduction of the TD/39, the number 16 had to throw in the towel, conceding to the dominance of Verstappen and Red Bull.
This brings us to this season, with a grand car unveiling and sky-high expectations. However, Charles quickly realized that 2023 would be another year of hardship, as he retired due to reliability issues in the first race in Bahrain.
"Charles has made some driving errors over the years, in addition to the fact that the team leaves a bit to be desired from a strategic, operational, and personnel standpoint," Gallagher continues. "In essence, every aspect of the team leaves a bit to be desired. And then there's Charles with those few driving errors."
Upon returning from the summer break, Ferrari is in fourth place in the constructors' championship. Although championship hopes have long faded, the minimal goal for the red team is to reclaim the second position, entering 2024 with a significantly revised project.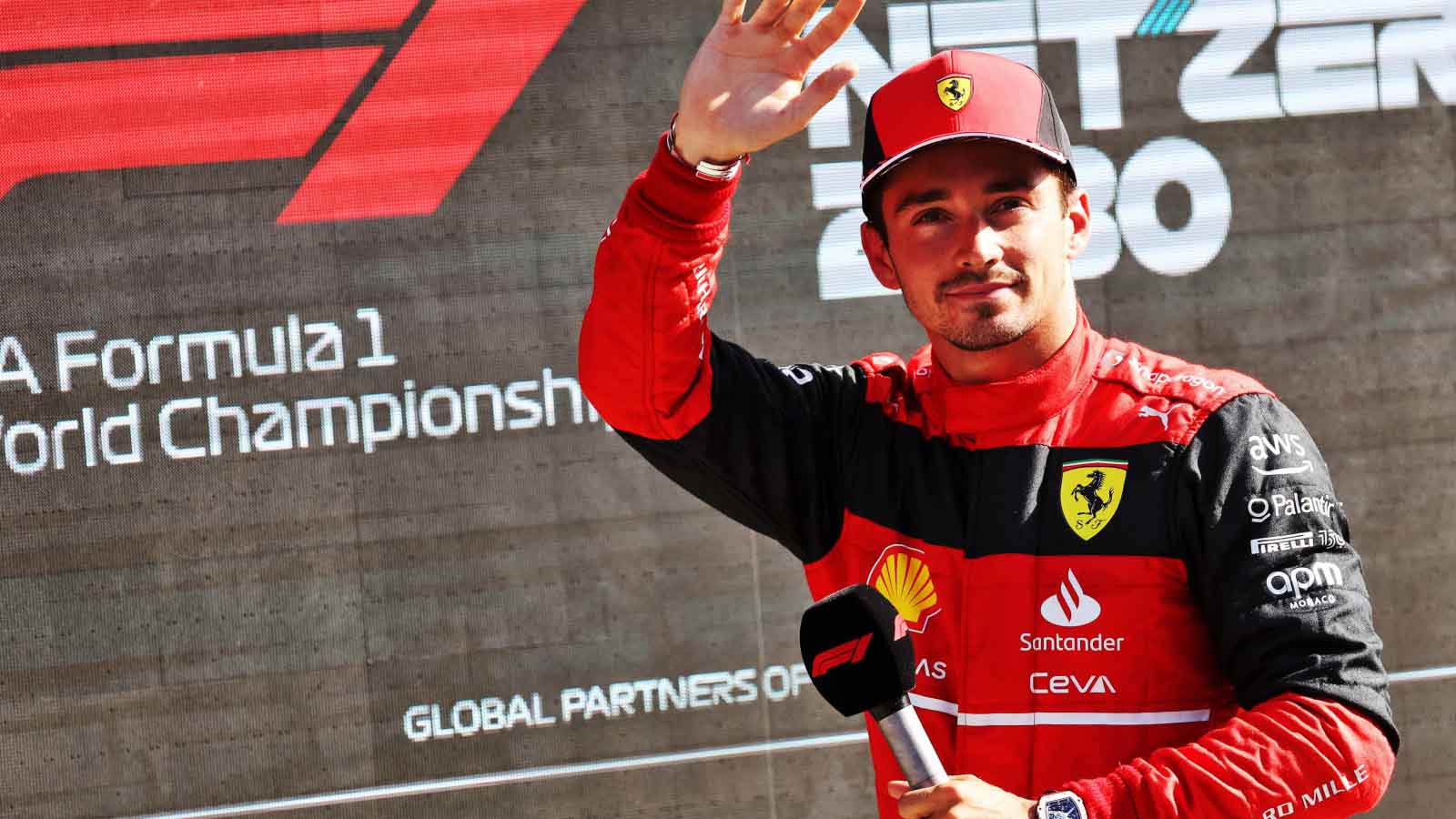 Source: f1ingenerale
Scuderia Fans