Taylor Swift's Eras Tour Is Teaching Us How To Manage Traffic
Taylor Swift has been having quite the year so far in 2023. She's currently the most-streamed artist on Spotify, just announced the release of her re-recorded "1989" album (her best record in my opinion) and this week brought the first leg of her Era's Tour to a close with one final show in LA.
The Real Root of the F1 Driver Fernando Alonso and Taylor Swift Dating Rumor Saga
The record-breaking Era's Tour has been quite the feat for the American singer, who has so far taken the three-hour show to cities including Arlington, TX; Philadelphia, PA; and Las Vegas, NV. Along the way, Swift has transported a fleet of instruments, outfit changes and stage props from city to city in 50 semi trucks, and brought public transport to a standstill in almost every city she's stopped at.
But now, as the "Hits Different" singer prepares to take the tour global, it turns out there's an awful lot we can learn from the shows — and not just that Swift is one of the greatest performers out there. As well as that, we can actually learn a whole heap about traffic management. How fun!
According to a new study from Street Light Data, which investigates traffic stats from across the U.S., Swift's Era's Tour has had quite the impact on traffic across the country. According to the report, event traffic at stadiums on the tour increased by 90 percent, on average. However, the rise was much more significant in cities with little public transport offering.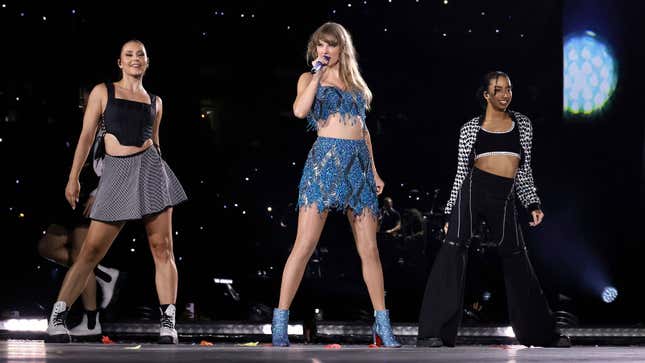 The report found that traffic rose an eye-watering 315 percent during the shows in Glendale, Arizona, while the longest delays came in Las Vegas where people sat through a total 2,613 delay hours driving to and from the concerts.
But the report isn't just about pointing fingers at cities with poor traffic management. Instead, it's hoping that Swift's long-lasting effect on the cities she visits can be worry-free, traffic-free drives for residents. Isn't that nice.
In order to avoid a repeat occurrence of these maddening delays, city planners can use the Era's Tour data to help minimize delays, promote smooth traffic flow and ensure safety for all event-goers. To do this, they can analyze the routes attendees traveled and the modes of travel used.
The data gained from the Era's Tour will enable organizers to better understand the routes they should try and keep free from non-event traffic for future stadium shows, and even identify problematic intersections that clog quickly. In order to minimize traffic around the stadiums, they can also uncover quieter routes that could be used to divert non-event traffic.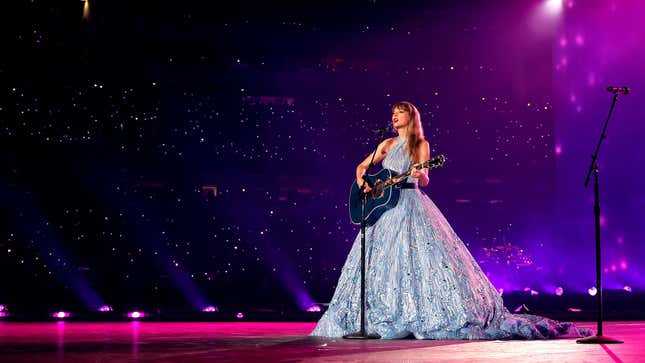 Of course the other option would be to invest in half-decent public transport. The report also concluded that during stops in New Jersey and Georgia, where there are transit options to the venues, delays were considerably less.
In fact, during Swift's appearance at the Met Life stadium in New Jersey, delays were actually 19 percent lower than other event days. I guess New Jersey is good at some things.