Ferrari to celebrate Le Mans win with special livery for 2023 Italian GP at Monza
In homage to Ferrari's historic triumph with the 499P at the 24 Hours of Le Mans a few months ago, the Maranello team will unveil a special livery in Modena yellow theme at their home Grand Prix in Monza. This information comes just hours after a social media leak revealing the upcoming yellow-red merchandise set to make its debut during the Brianza weekend at the beginning of September.
The SF23 Turns Yellow in Monza to Honor the 499P's Victory at the 24 Hours of Le Mans
Well-known Italian journalist and F1 expert Giuliano Duchessa from Formu1a.uno reports the rumor, suggesting that the prancing horse will appear in Monza with a special livery to pay tribute to the historic victory of the Pierguidi-Giovinazzi-Calado flagship Hypercar, 499P number 51, at Le Mans.
In the previous year's edition, the red team had already chosen to showcase a yellow Modena livery in various parts of the F1-75, even including the iconic "Ferrari" text on the rear wing. This same text has been retained in the SF23's livery, albeit now in white.
However, the updates for the home Grand Prix might not end there. In recent hours, images of potential new merchandise have surfaced on social media, set to make their debut during the Monza weekend.
In these images, one can observe jerseys and caps in yellow, red, and black, bearing a striking resemblance to the livery of the endurance world championship Hypercar.
All signs suggest that the SF-23 might adopt a similar color palette, considering its strong connection with the 499P. We now await official confirmation from the prancing horse, with fans already excited about this news.
Source: f1ingenerale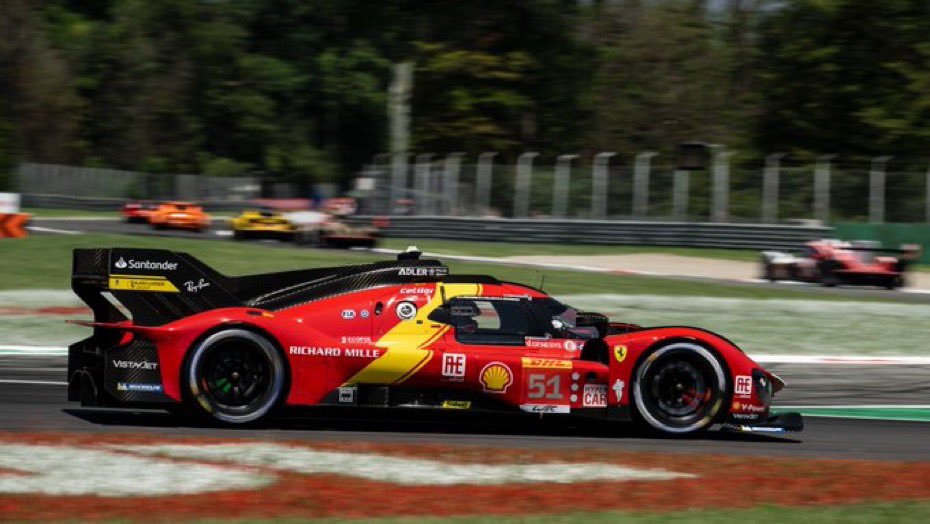 Scuderia Fans