BA Auto Care, Columbia Maryland's Top Independent Auto Repair Shop Celebrates 45 Years of "Looking Out For You and Your Car"
BA Auto Care, Columbia Maryland's Top Independent Auto Repair Shop Celebrates 45 Years of "Looking Out For You and Your Car"
News from BA Auto Care, Fri, Jun 30, 2023
On July 3, 2023, BA Auto Care, Columbia Maryland's award-winning independent auto repair shop, celebrates 45 years of keeping customer vehicles on the road and in top operating condition.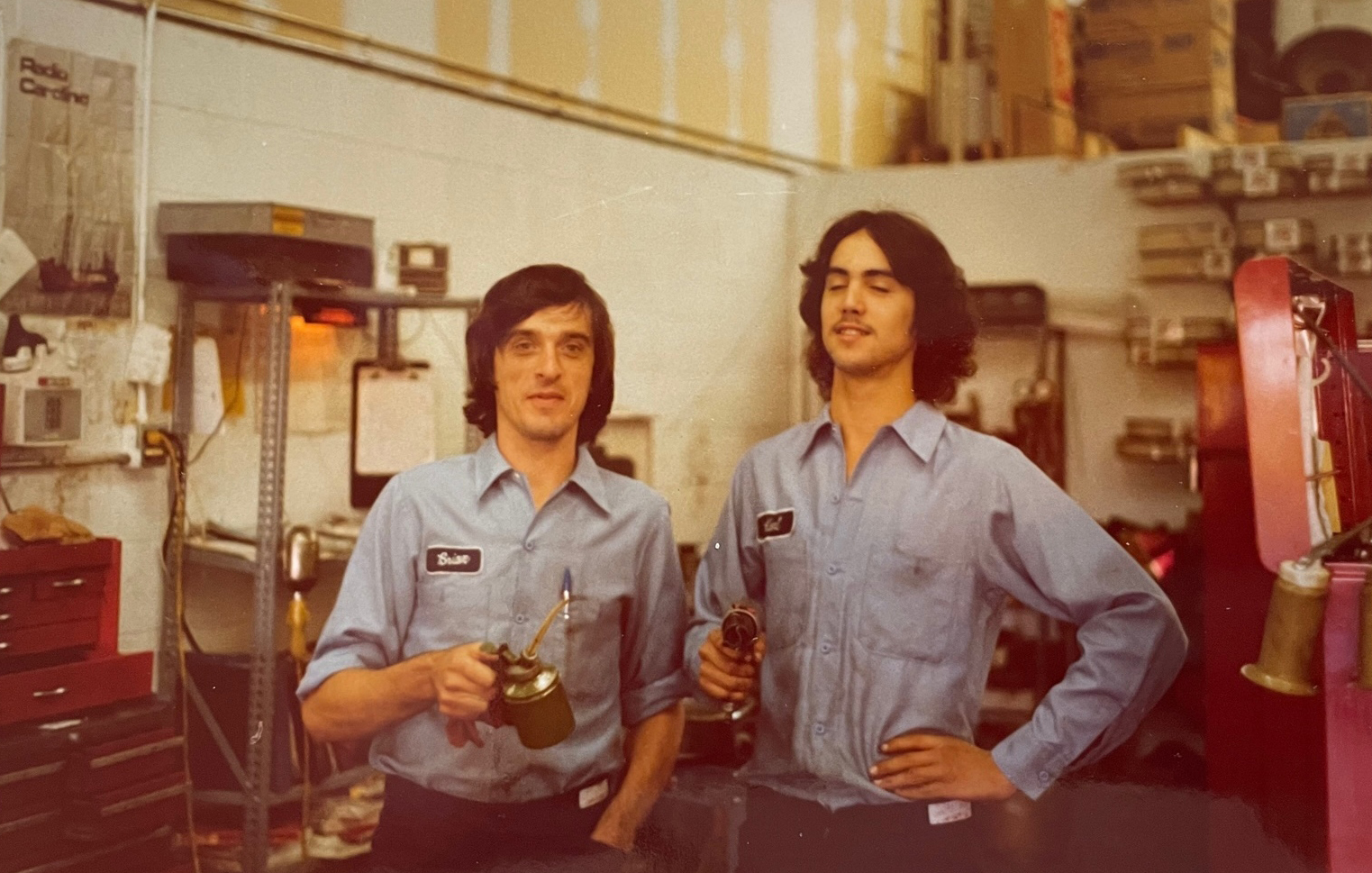 Founded in 1978 as British American Auto Care by England native Brian England, the auto repair shop quickly established its reputation for quality auto repair backed by 5-Star customer service.
Educated and trained as an automobile technician in England, Brian and his wife Jennifer dreamed of traveling to the United States. Impressed with what they heard, the couple moved to the United States in 1972.
Like many young couples in the early 1970's, the Englands heard about the new planned community of Columbia, Maryland, the vision of acclaimed developer James Rouse. Embracing the Columbia dream of a better America, they signed on as Columbia pioneers and moved there and then later started their own business.
The new company, British American Auto Care specialized in the repair of British and American cars and became the anchor repair shop in the first Auto Park on the East Coast. Offering all auto services in one convenient location, the Columbia Auto Park and British American soon became a one-stop shop for all Columbia residents with automotive repair needs.
To stay current with what people in Columbia were driving for transportation, Brian and Jennifer used a pre-Internet marketing tactic: driving around town and creating a database of the cars they saw in resident's driveways. This market research proved highly successful and British American soon added Japanese and European cars to their already impressive service list.
After ten successful years in the Columbia Auto Park, the Englands moved to another auto park off Snowden River Parkway in Columbia. The business flourished and ten years later, they moved, designed, and built their own modern auto repair facility at their current location on Berger Road. In addition to its 18 bays and state-of-the-art technology, the shop also features an environmentally friendly footprint with every watt of energy used in the facility coming from 185 solar panels on the roof.
Throughout their 45 years in business, BA Auto Care has continually embraced new developments in the auto industry, now repairing cars of all makes and models, including hybrid and electric vehicles.
Technicians are all ASE certified, and they also receive specialized training on the newest hybrid and electric vehicles. "Our techs are the most qualified and experienced in the industry," says daughter Sandi Weaver, second generation leadership and current general manager. "It's how we ensure the quality of our work and keep our customers coming back year after year."
"In 2017, we changed our name from British American Auto Care to BA Auto Care," Mr. England says, "to make sure our customers know that we service more than just British and American cars."
"Providing the community with quality car maintenance and repair, for any car they drive, is essential to our role as an independent alternative to dealers and specialty shops," he explains.
According to Mr. England, another key component to their original marketing was the name of their business. "We choose to say auto care instead of auto repair in our name," he explains, "to reflect the importance we place on preventive maintenance."
Instead of just focusing on repairing customers cars when they break down, he continues, "We set up a scheduled maintenance program to keep their cars in good running condition throughout the year, avoiding costly repairs down the road."
Ms. Weaver is quick to point out that that their slogan line, Looking Out For You and Your Car, speaks to this emphasis on preventative maintenance and customer service.
"We have hundreds of loyal customers who keep coming back to us because they know that we will always take good care of their car," she says.
A good preventative maintenance plan, she says, "isn't something that our techs just pull off the shelf." The individual customer's driving habits drive the details of the plan. "Each maintenance plan is customized to the individual driver and their vehicle."
After over 25 years winning the award for best auto repair shop in Howard County Maryland and over 700 5-Star reviews, customer testimonials are numerous and exceptional. As expected, some are quite memorable, Ms. Weaver says, including a customer with over 500,000 miles (and still counting) on his car and another customer who drives all the way from his new home in Pennsylvania for regular maintenance on his car.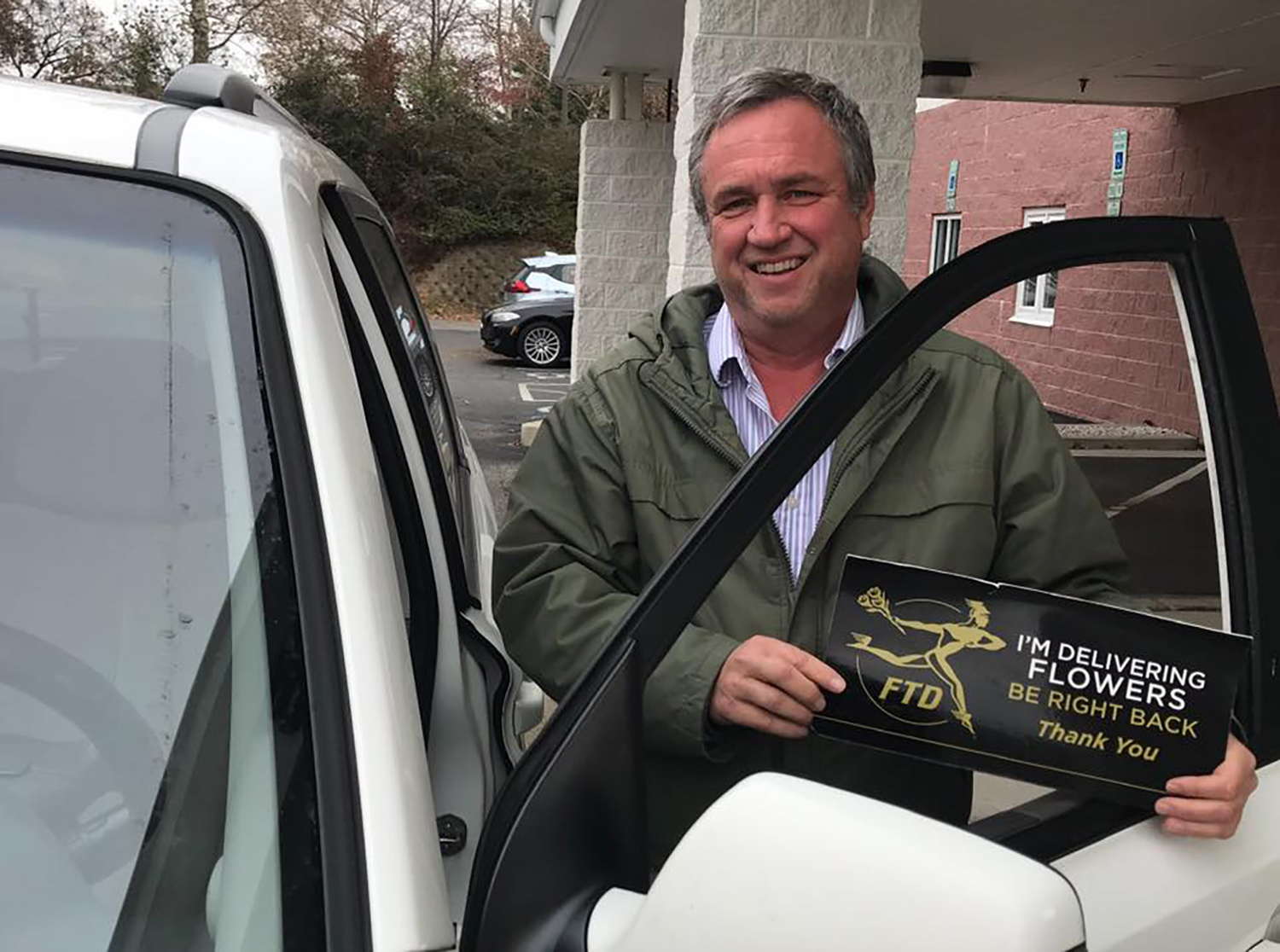 "I drive over 65,000 miles a year in my Kia delivering flowers," says long time customer Bill Homans. "My vehicle now has over 500,000 miles thanks to the quality maintenance program from BA Auto Care."
"Bill's experience is positive proof that proper preventive maintenance works," Ms. Weaver says. "It's important to Bill that his vehicle lasts as long as possible and we are honored that he has given us the responsibility of looking after his vehicle."
Brent Morris, one of BA Auto's first customers 45 years ago had this to say:
"I first started using Brian England for care repairs when he was using his home driveway to change oil. When British American Auto opened, I immediately made an appointment and have been there ever since. BA provides reliable, efficient, and fairly priced work. They're happy to help prioritize repairs for safety and budget concerns. In short, they are everything I want in auto service. I intend to use them for the next forty-five years."
With drivers keeping their cars longer and longer, the importance of independent car repair shops like BA Auto Care has grown dramatically in the post-COVID era of rising new and used car prices.
"We are proud to have served our community for 45 years," Mr. England says. "and we plan to keep doing it for many years to come."
The post BA Auto Care, Columbia Maryland's Top Independent Auto Repair Shop Celebrates 45 Years of "Looking Out For You and Your Car" appeared first on BA Auto Care.