'If you can't see it, you can't believe it' – Susie Wolff on new global initiative F1 Academy Discover Your Drive
Susie Wolff has invited fans across the world to "come on this journey with us" as F1 Academy Discover Your Drive launches today. The global initiative aims to increase the female talent pool in motorsport, both on and off the track, and Wolff – Managing Director of F1 Academy – is leading the mission to inspire the next generation.
F1 Academy Discover Your Drive will offer girls and young women the opportunity to take part in entry-level programmes and professional schemes to promote and enhance female participation in the sport.
2023 F1 Academy grid: Introducing the drivers and teams for the all-female series' inaugural season
On track, the first talent identification programme to launch will be F1 Academy Discover your Drive Karting UK, a national programme that will look to find and nurture the next generation of young female go-karters.
While the initiative is starting in the UK across six venues in 2023, before expanding to 38 venues across the country next year, the plan going forward will be to take the programme globally, as in 2024, when F1 Academy will be a support event to Formula 1. F1 Academy Discover Your Drive will then run activations around the world in the days leading up to the race.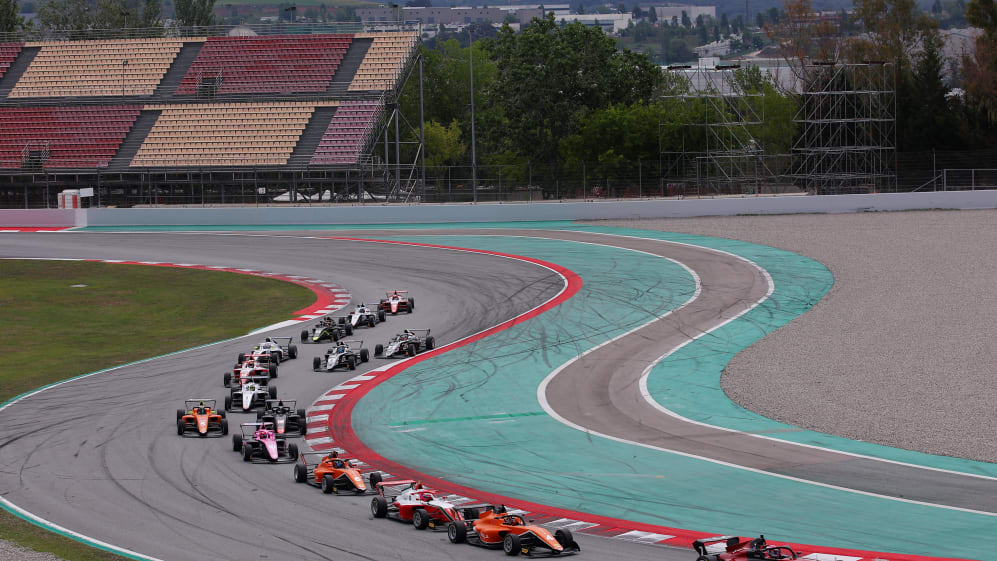 "With F1 Academy Discover Your Drive, we want to create accessibility to the sport," Wolff explained. "We want to have wide-reaching initiatives, which really enable those young girls – who are fans of the sport or who have a passion for trying to pursue a career in sport – to really find their first foot in the door of understanding, 'Do I want to be a driver, or do I want to be an engineer?'
READ MORE: New F1 Academy series to align with F1 calendar from 2024 season
"We want to inspire that generation, create the accessibility, and create the opportunity for them to progress and also be a form of talent identification."
As part of F1 Academy Discover Your Drive, F1 Academy has identified four pillars to truly focus on – Youth Engagement, Talent Identification, Participation & Progression, and Community. As Wolff also explains, there's the racing aspect too – and that's where F1 Academy itself comes in.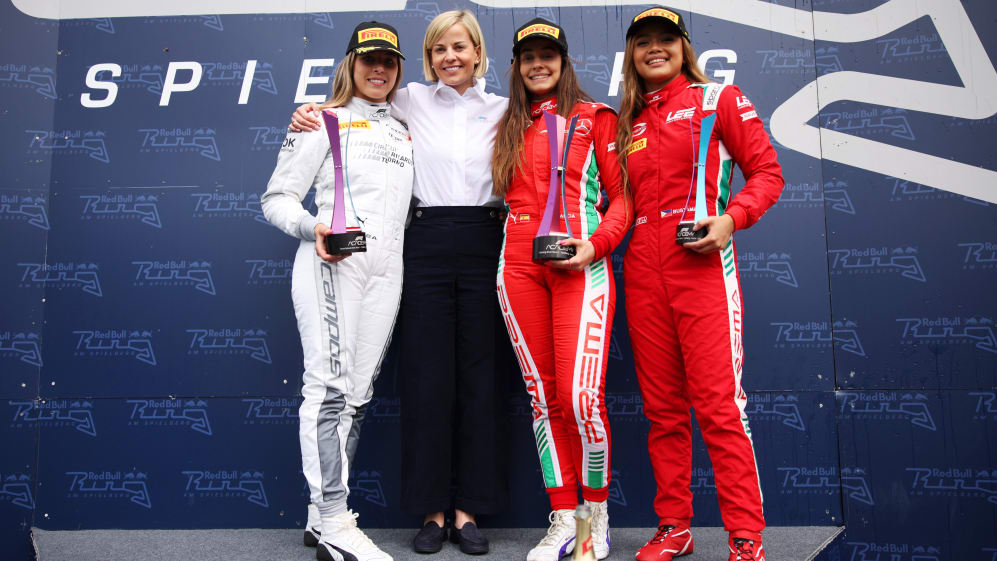 'If you can't see it, you can't believe it'
The ambition for F1 Academy Discover Your Drive is undeniably huge, but it can't be achieved alone, and Wolff emphasised just how important it is to find the "right partners" for such an initiative to work.
In both Motorsport UK – the governing body for four-wheeled motorsport in the UK – and TeamSport UK – who operate 35 karting venues across the country – she believes F1 Academy have found allies that share a common goal of improving diversity within the sport.
READ MORE: From F1 outings to a royal honour – The career highlights of Susie Wolff: F1 Academy's new Managing Director
The numbers show what they are looking to change, with recent statistics showing that around 45,000 young girls attend karting sessions at TeamSport every year. However, only a small percentage progress to competition, with F1 Academy Discover Your Drive Karting looking to address the problem by acting as a gateway to motorsport for girls and young women and making them aware of the opportunities available.
It's a challenge Wolff is acutely aware of, and she also knows just how key role models are in helping progress happen.
"Let's start with the positive, I think Formula 1 has a huge female fan base," she said. "It's a young female demographic, which is really showing interest in the sport, and that's something we need to capitalise on.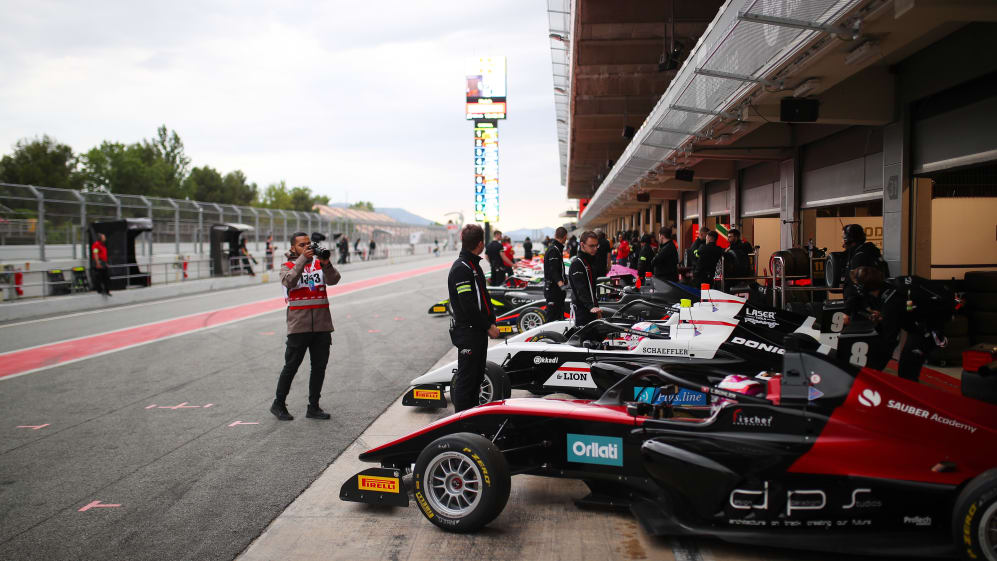 "Why have we started in indoor karting? Because, for those young girls and women watching from their sofa on a Sunday, it's the first access point into the sport. Wheel-base challenges – unlike in tennis or football where you just need a ball or a racket – you need a kart to go racing, and you need to get to a race track.
"Indoor karting is the first touch point of starting the journey to be a racing driver – but not just a driver – or to be exposed to that environment and to understand what opportunities are available.
WATCH: Susie Wolff talks about her new role as Managing Director of the F1 Academy
"I think the fact that there's already 45,000 young girls going to these venues and participating, that's an encouraging statistic. But why are so few not coming back and not progressing with their participation?
"A lack of role models – if you can't see it, you can't believe it. I think there's this belief that motorsport is still quite a male-dominated environment that we really need to break down, and we need to also create the opportunities."
Motorsport UK CEO Hugh Chambers also echoed similar sentiments to Wolff on the lack of representation of female racers in their own competitions, despite the undoubted talent out there.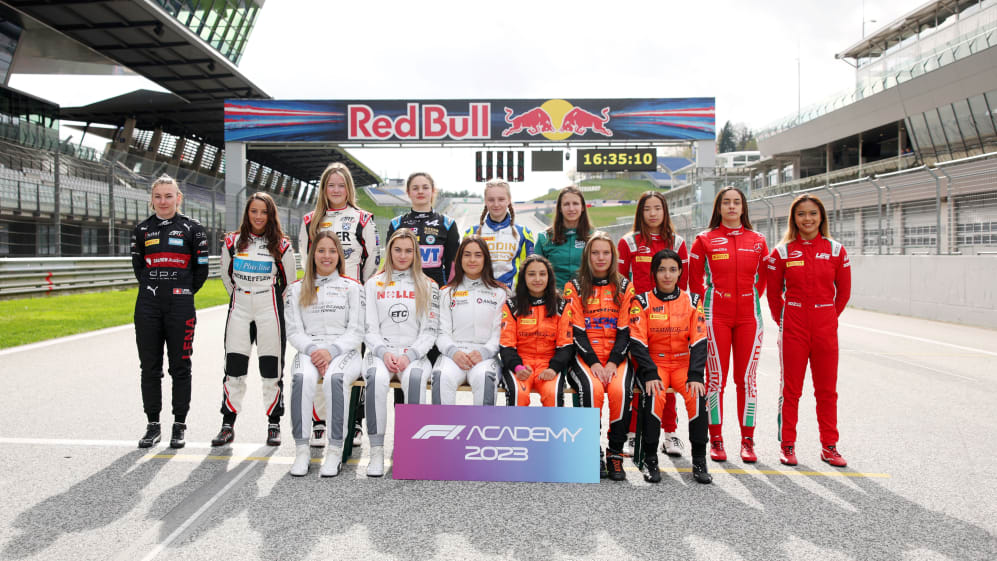 "One of the frustrations in motorsport, as the governing body in the UK, is that we have this incredible advantage as a sport that we are open and inclusive to everybody," he said. "In particular, we are one of the few sports that is completely gender neutral.
"We are open and inclusive for all comers, and it is a level playing field. Yet, I think frustratingly, only 5% of our competition licence holders are female, and in circuit racing it's even less – it's around 3%.
READ MORE: Susie Wolff announced as new Managing Director of all-female F1 Academy series
"Around the world, people have been asking the question, why are there no girls? Why are there no women in elite motorsport at the Formula 1 level?
"There are monumentally talented girls but, in the last 25 years, we've not really seen anybody break through and make it into a full-time seat in F1.
"With Susie, we have come up with this insight that we need to start at the beginning of the programme. The beginning of the age is when kids first get into karting, if we're going to stand any chance to really break the mould and to find a number of girls that are talented enough to go all the way."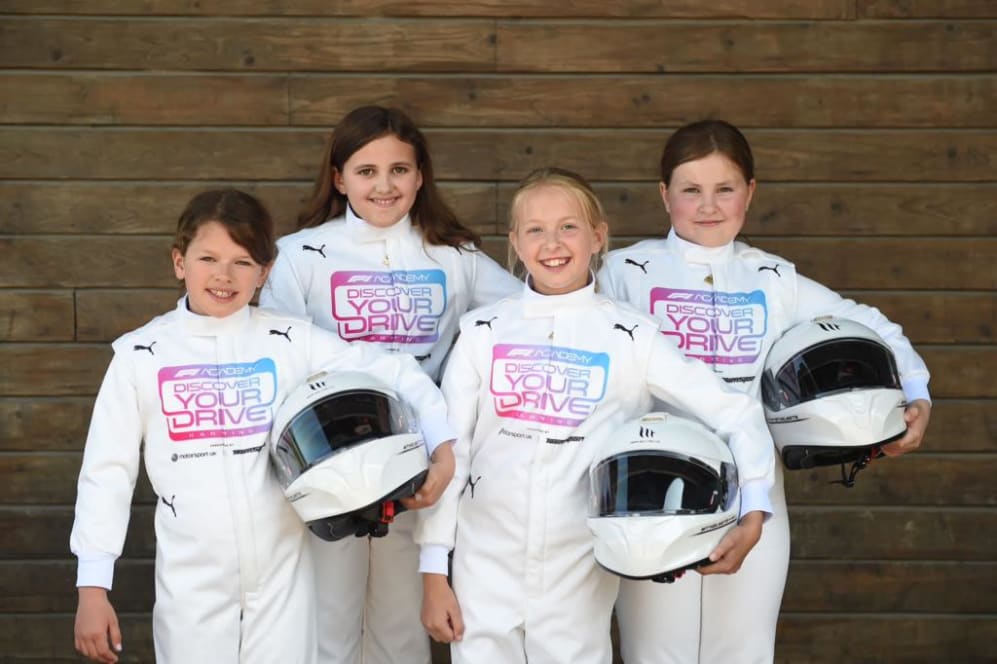 'We want to be something much more'
F1 Academy may still be in its early stages, but the excitement has been undeniable, as three highly competitive rounds of racing have yielded six winners in 12 races. With round four of the season set to get underway on June 23-25 at Zandvoort, Wolff reflected on her first few months as Managing Director of the series.
"So far so good," she said. "Obviously it's our inaugural season and there's a lot of learning to take place. We're not on the F1 calendar yet – we start in Austin and, from that point onwards, we'll only be racing with F1.
READ MORE: 'It's a good thing for F1 to be involved in' – New F1 Academy series backed by team bosses
"It's been fantastic to have that time to really put the structure in place, to get the wider vision of what we want F1 Academy to be. Obviously, the launching of F1 Academy Discover Your Drive is a key pillar in what we see as being an important part of what F1 Academy is.
"We don't want to just be a race series that are supporting 15 young drivers. We want to be something much more. We want to inspire the next generation and increase the female talent pool with F1 Academy Discover Your Drive and all the global events we plan to launch in the future."
Wolff is someone who is driven by goals and setting targets, and she is aware of the potential global awareness and positive impact F1 Academy Discover Your Drive can have, and she is determined to see change and knows exactly what she hopes to see in the next five years with this new initiative.
"If you ask me in five years what the goal can be, it's 100% to turn up to an F1 Academy event or race and to have young women there who say, 'I'm here because I got touched by Discover Your Drive'," she explained.
"Obviously it's hard to quantify those numbers, but I think F1 Academy and F1 Academy Discover Your Drive can be very impactful in a wider way. We're trying to break down the barriers, create that accessibility and provide role models for the next generation so they can see that this is a possibility for them in the future."
READ MORE: F1 Academy announces 2023 calendar and race weekend format
So, the plan is set, the goal is clear, but Wolff also has one last message to Formula 1 fans across the globe.
"I think to the wide-reaching fanbase of Formula 1, please come on this journey with us," she said. "We want to achieve a lot as F1 Academy, and we have a lot of support from within the industry to try and create change.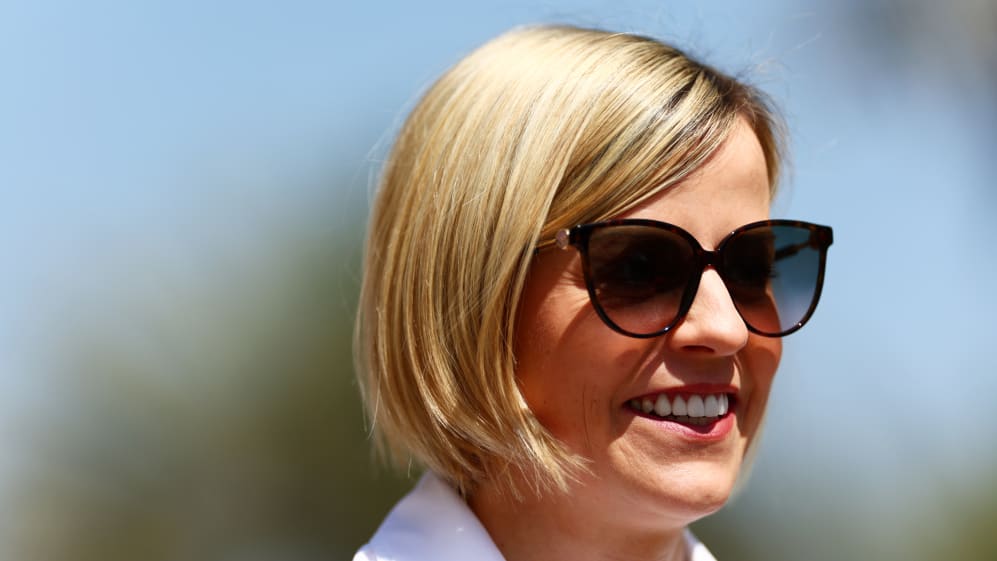 "Come on this journey with us, and those that can be touched by our first initiative in the UK. If you know anyone who is interested in coming to a track, and discovering if they have the ability or are just being opened to that environment, then please come along to one of the locations.
"There are only six locations this year, but it will be nationwide next year. Otherwise, watch this space because there will be more initiatives coming. We want to inspire the next generation and we want to make sure that we are nurturing talent and creating opportunities."
For more information on F1 Academy Discover Your Drive click here.