"Too much self-criticism has a negative effect on my image"
Spotlight on Charles Leclerc
In the home race in Monte Carlo, Charles Leclerc never managed to step onto the podium, despite starting from pole position in the last two races. The Monegasque hopes to break this negative tradition on Sunday, but he knows that he will have to contend with the impressive Red Bull seen in the early races of this 2023 Formula 1 season, as well as Fernando Alonso's Aston Martin and also the two Mercedes cars.
This week, Charles Leclerc has granted several interviews to local newspapers, concluding his round with L'Equipe, which this afternoon published the extensive conversation with the Ferrari driver.
The mistakes
Charles Leclerc tackled the issue of the mistakes head-on, in his classic style of honesty that fans have come to know over the years: "Risk is part of my job. I am a driver, and I have to push to the limit. Unfortunately, I am very honest with myself, and it doesn't scare me to talk about my mistakes. This probably damages me a bit because when I think back to my mistakes, they aren't really that terrible. I made them, and I'm not looking for excuses, don't get me wrong. But the one at the end of qualifying in Baku had no consequences. We restarted with used tires, and no one could improve. I gave it my all, and it happened. In Miami, there was the incident in the second practice session, but I was pushing. For me, pushing is important because in qualifying, you have to give it your all." – the Monegasque driver explained.
"But I think the only real mistake was in the qualifying session in Miami. I'm not the type of driver who gives up after the first lap. On the second attempt, I tried to be faster because I felt that Checo's time was within my reach. And I made a mistake. I believe there is a lot of talk about mistakes and not enough about the moments when we do great things. For example, the two poles in Baku that I achieved by taking risks. Pushing to the limit paid off!" – the Ferrari man pointed out.
Show your support for Scuderia Ferrari with official merchandise collection! Click here to enter the F1 online Store and shop securely! And also get your F1 tickets for every race with VIP hospitality and unparalleled insider access. Click here for the best offers to support Charles and Carlos from the track!
Excessive self-criticism
Charles Leclerc often stands in front of the cameras and takes the blame for the mistakes, sometimes appearing perhaps too hard on himself: "If I am too self-critical? Fred often reminds me, and I will try to work on it because I feel that it has a negative effect on my image. Fred is right to insist on this point, but I'm not sure if I can change completely. I will try to remain honest with myself, but maybe I will try to do it a little less publicly."
Charles Leclerc then concluded by describing his relationship with Frederic Vasseur: "He is still tough, just as he was when I was a kid. But I really like this, it's good that he's like that. As I often say, when you arrive in Formula 1, people don't tell you anything. Fred could tell me, 'It's clear that you made a mistake.' There has always been this kind of transparency with him, and that's what I particularly appreciate about him." – the Ferrari driver said.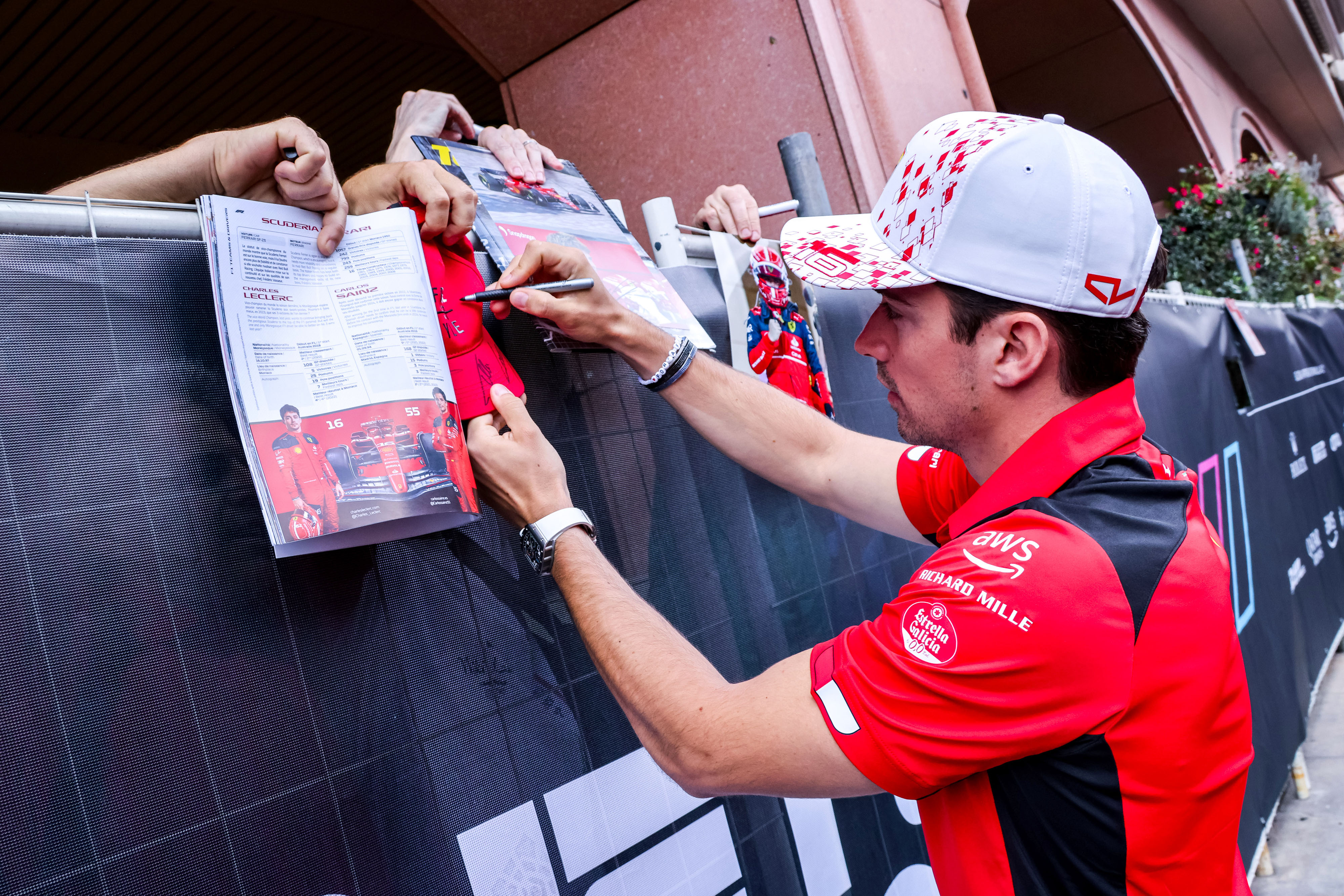 Scuderia Fans