Tesla Model Y beats Toyota Corolla to become world's no. 1 selling car
In a recent development, the Tesla Model Y has achieved the remarkable feat of becoming the world's highest-selling car for a quarter. According to data from JATO collected across 53 markets worldwide, the Tesla Model Y topped the charts in terms of sales numbers during the first quarter of 2023. This achievement makes the Model Y the first all-electric car to reach this milestone.
During Q1 2023, the Tesla Model Y surpassed other popular models like the Toyota Corolla and Toyota RAV4 to secure its position as the world's highest-selling car. Tesla sold an impressive 267,200 units of the Model Y globally during this period, marking a significant 69 percent increase compared to the same duration last year. Notably, a majority of the Model Y sales originated from China, which has emerged as a crucial market for Tesla, even surpassing its home market, the USA, in terms of importance.
In the same duration, the Toyota Corolla secured the second spot as the world's highest-selling car. Unlike the Tesla Model Y, the Corolla is available in multiple body forms, including sedan, station wagon, and hatchback. Toyota sold 256,400 units of the Corolla globally during this quarter, experiencing a 29 percent decline in sales in China and a 10 percent drop in the USA.
Also read: Chief Secretary Somesh Kumar"s car fined for overspeeding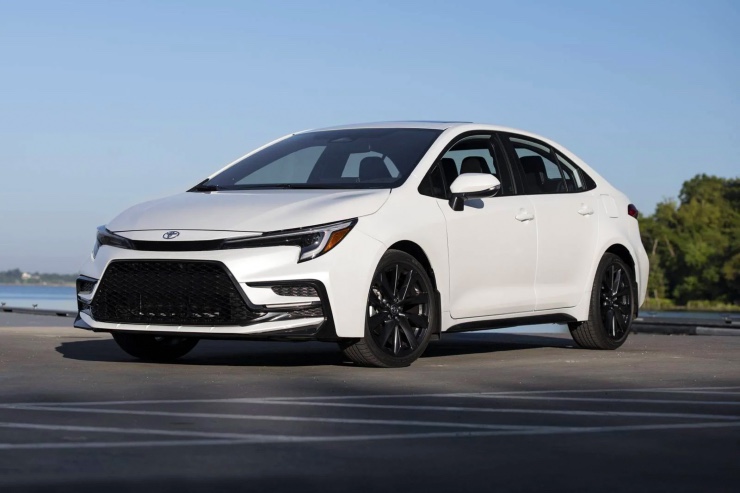 The current generation of the Toyota Corolla, launched in March 2018, predates the Tesla Model Y, which made its debut in March 2019. Similar to the Model Y, the Corolla is not available in India. However, recent reports indicate that Tesla is reevaluating its strategy for the Indian car market and intends to prioritize local production.
In addition to the Corolla, the remaining positions in the top five-selling cars list are also dominated by Toyota models, including the Hilux, RAV4, and Camry. Both the Hilux and Camry are already available for sale in India. The RAV4 has been spotted undergoing testing on Indian roads, but its official launch in India is unlikely due to its higher price range.
It is worth noting that this is the first time an electric vehicle has surpassed an internal combustion engine (ICE) vehicle to become the world's highest-selling car. Within Tesla's current lineup, the Model Y is a smaller and more affordable crossover compared to the top-spec Model X. If Tesla decides to launch the Model Y in India, it could be a significant addition to its lineup, considering the rising popularity of SUVs and electric vehicles in the country.
Also read: Skoda celebrates sedans with new TVC for Slavia