Bike Of The Day: 1948 Indian Chief
The Indian Motocycle Company's only option for a new motorcycle in 1948 was the 74ci Indian Chief, which had a sidevalve engine with a bore of 3.25 inches and a stroke of 4.4375 inches. It had a compression ratio around 6:1 and a big Linkert carburetor for fuel. The motorcycle used a foot clutch to engage the four-row primary chain that drove the wet multi-plate clutch.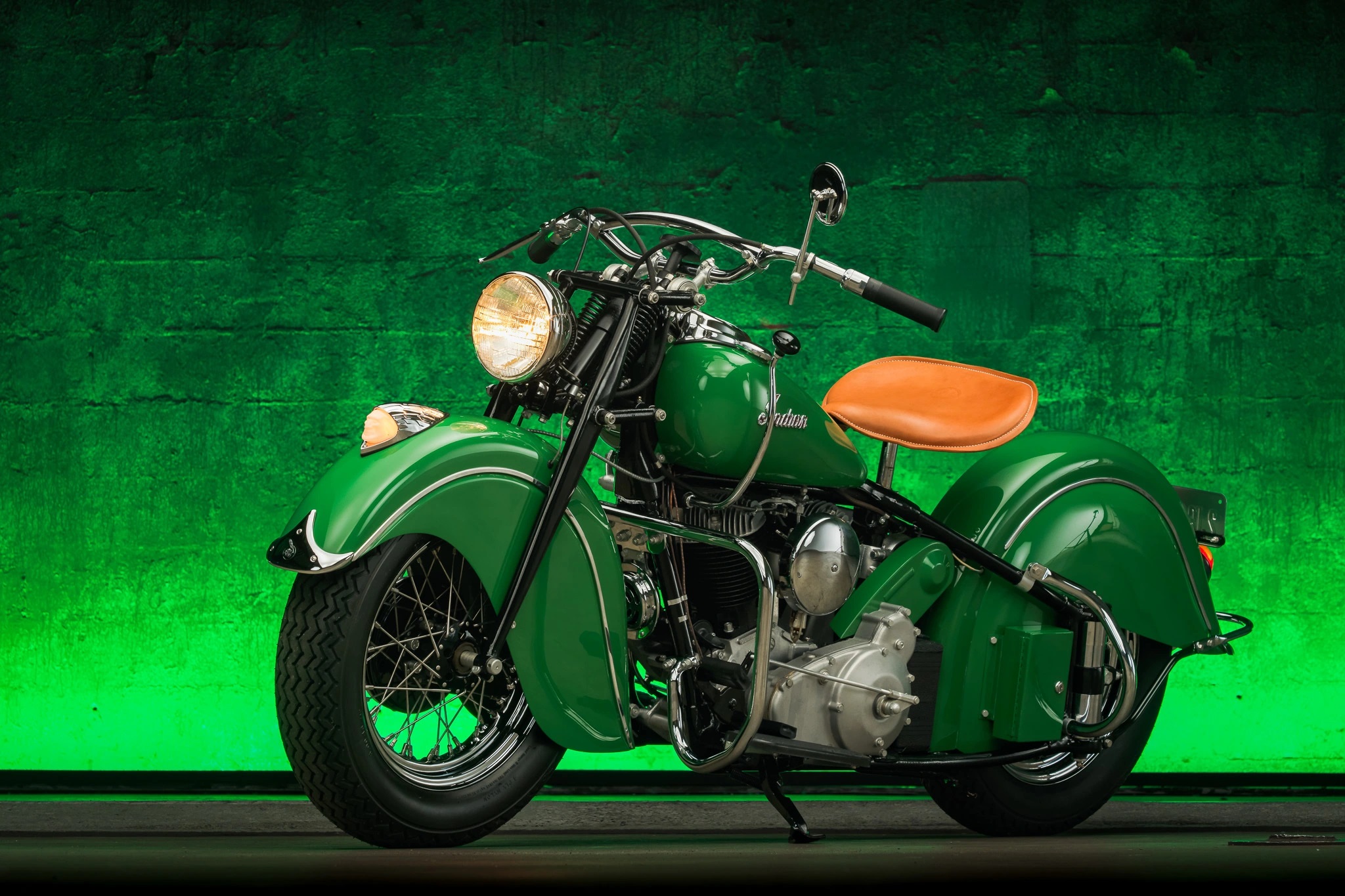 The Indian Chief had a 3-speed (or optional 3-speed and reverse), sliding-gear transmission with a hand-shift mechanism on the side of the gas tank. The front suspension used a hydraulically damped girder and coil fork, while the back suspension used plunger-style shock absorbers. The Indian Chief had the famous Indian skirted fenders and a sprung post on the saddle for rider comfort.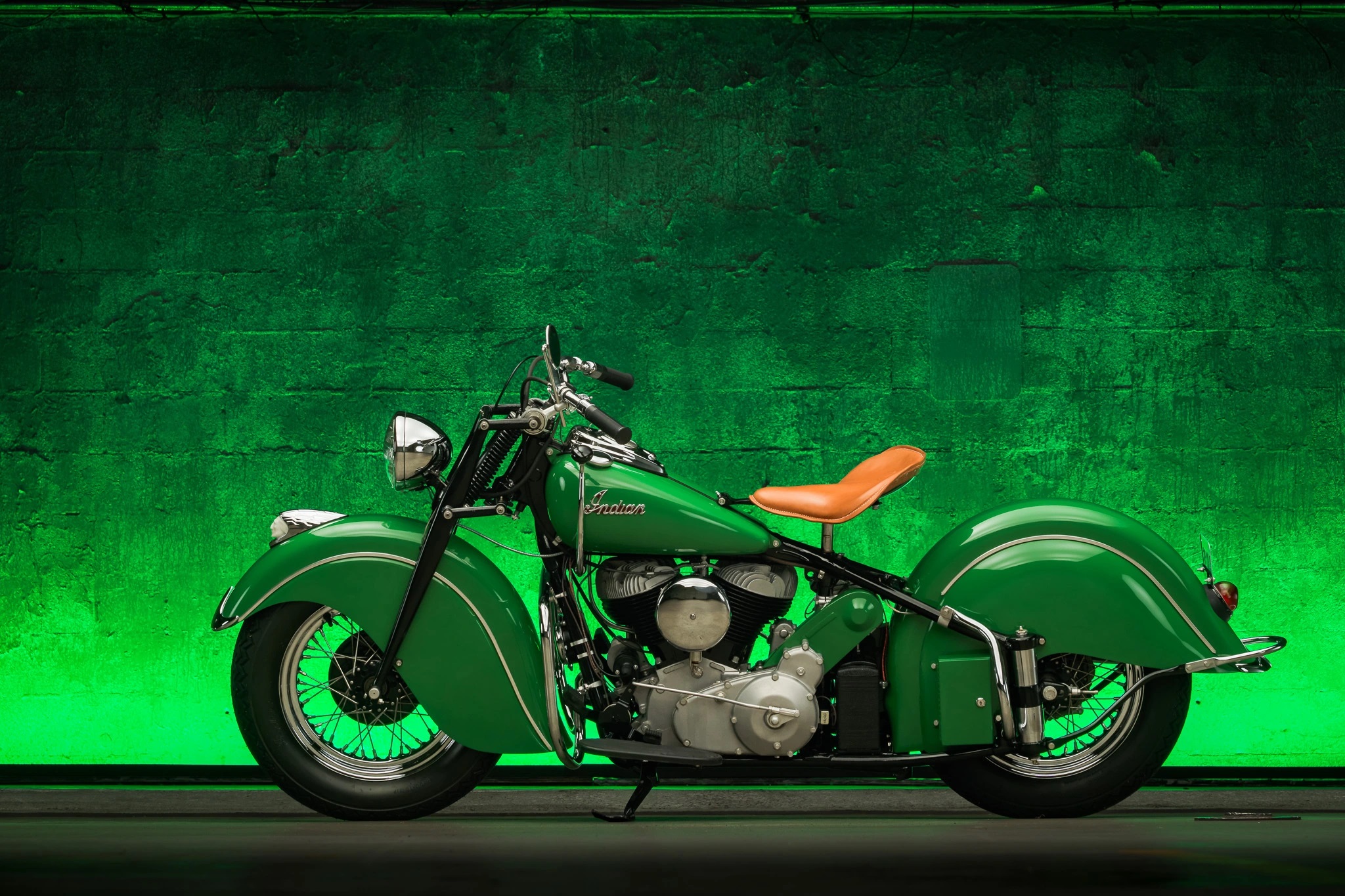 The company only produced around 3,000 Chiefs in 1948, which was far less than the 12,000 produced in the previous year due to the company head's attempts to introduce new models based on British-style motorcycles.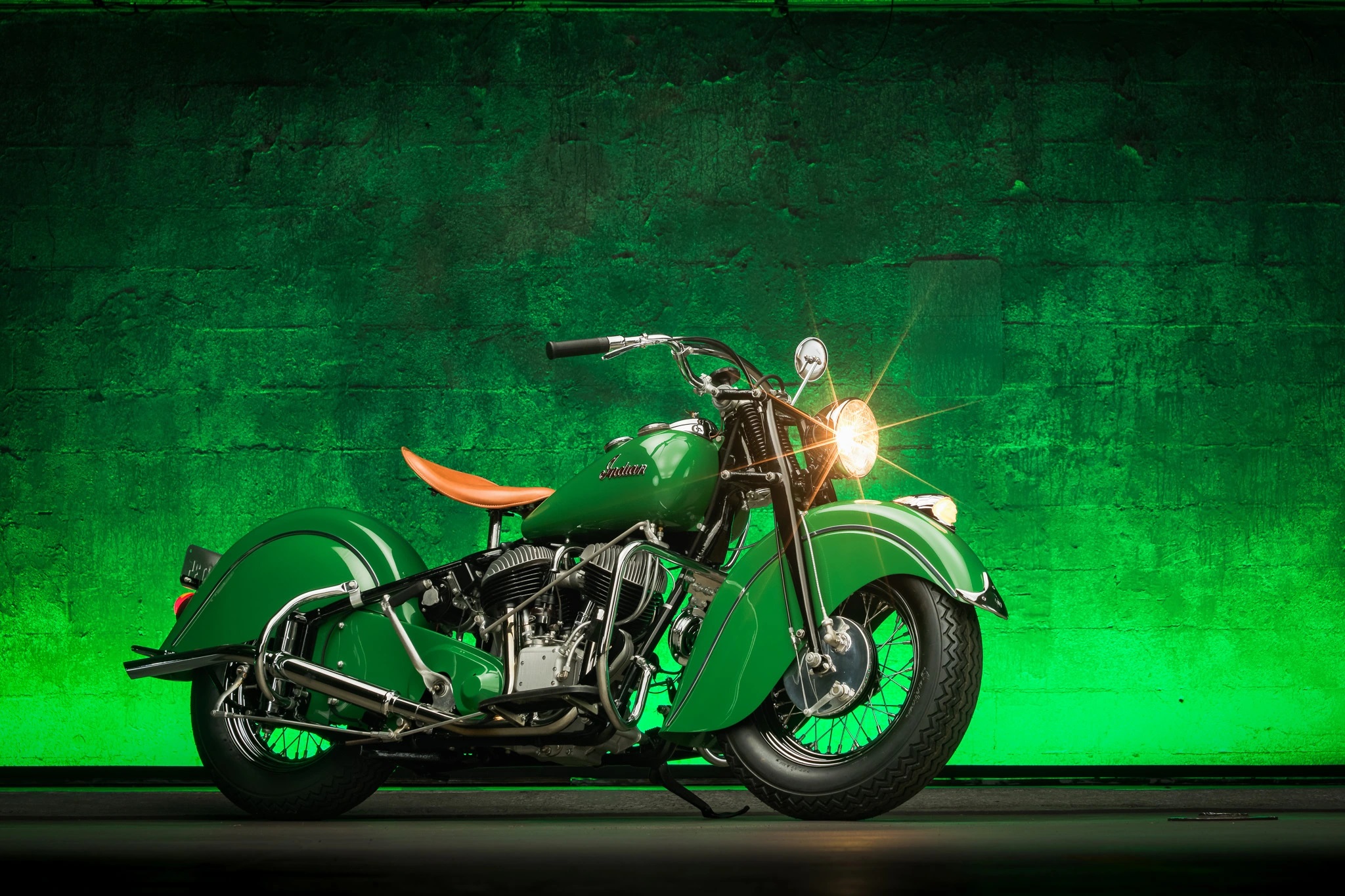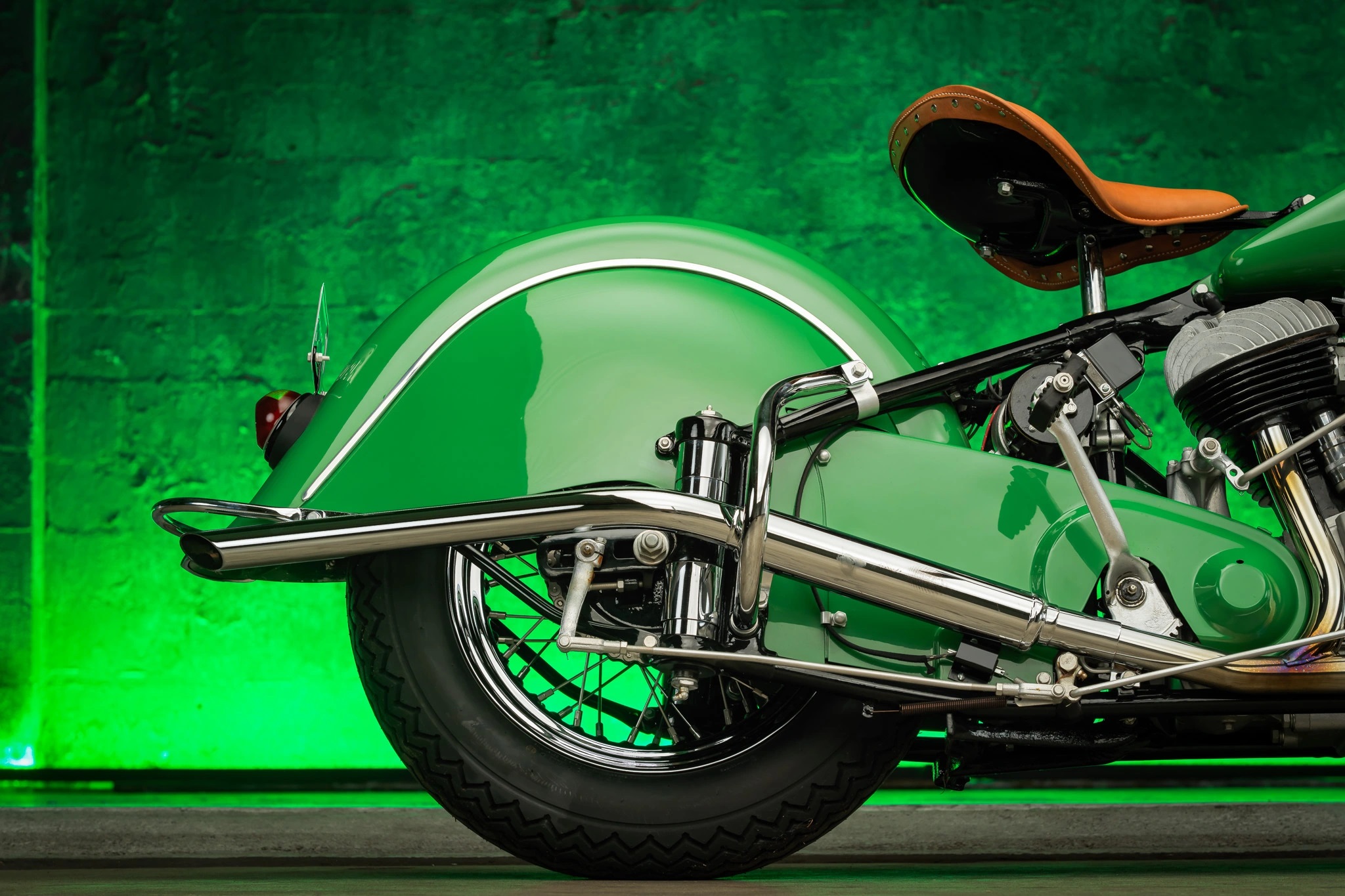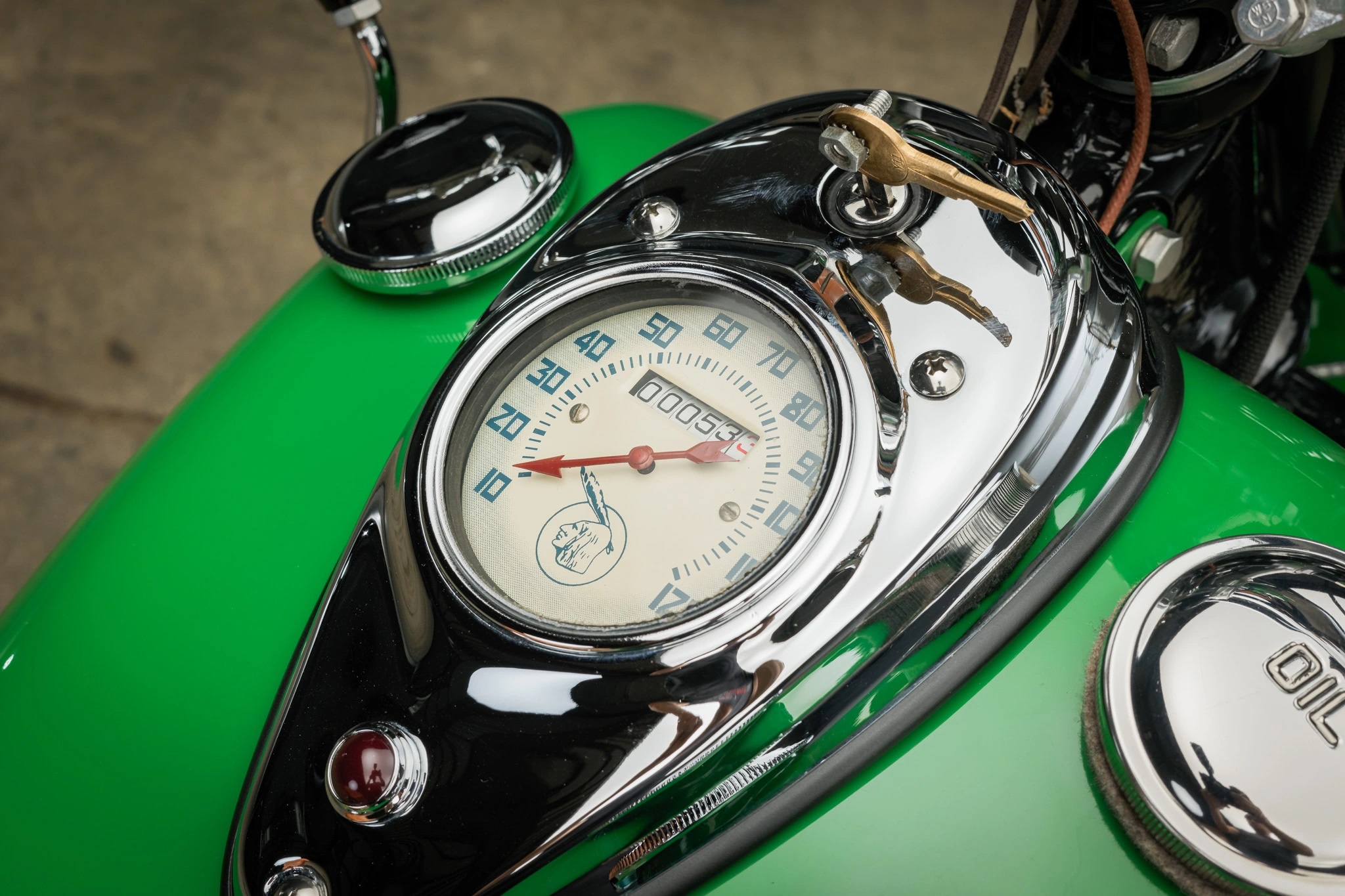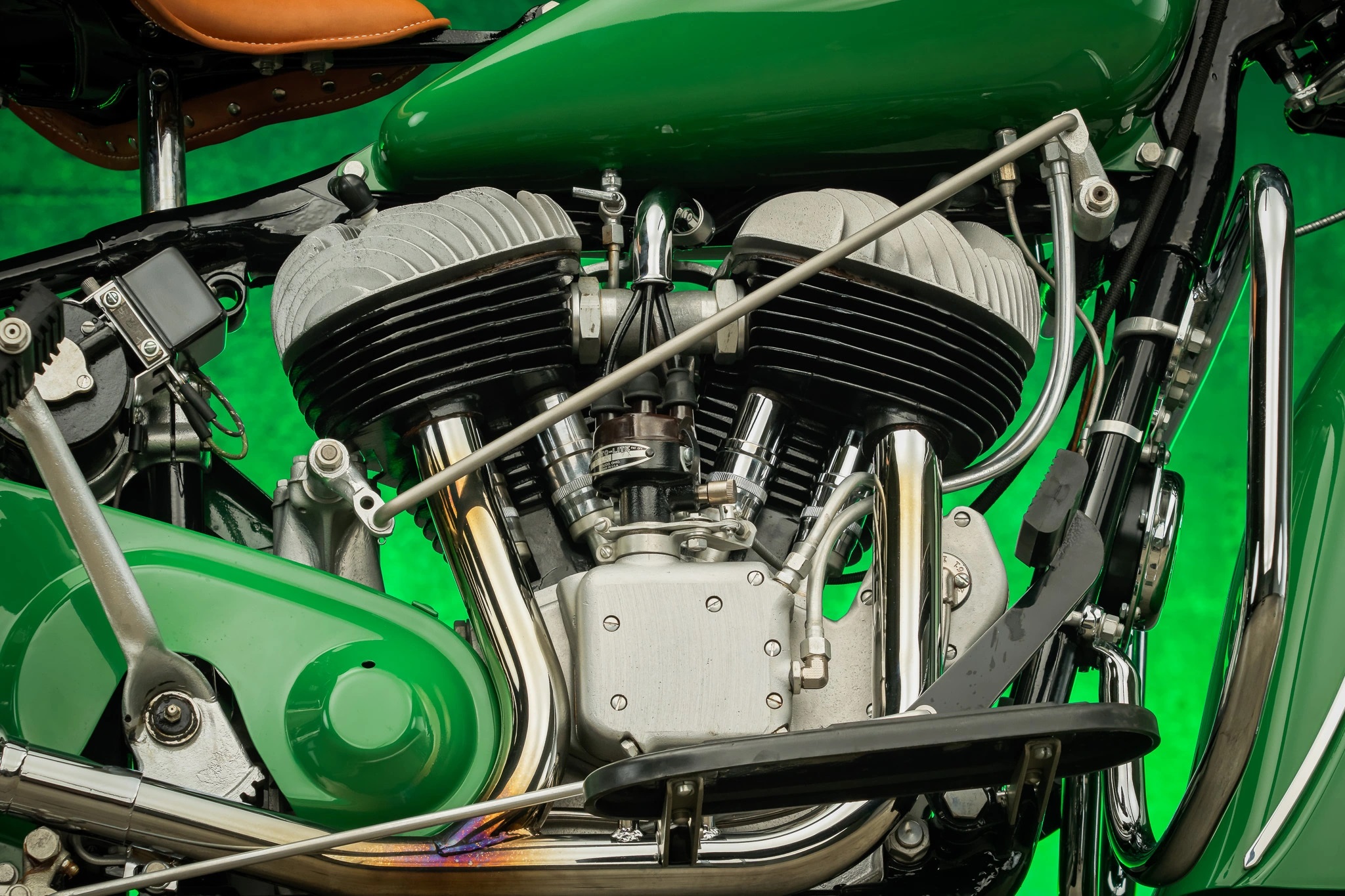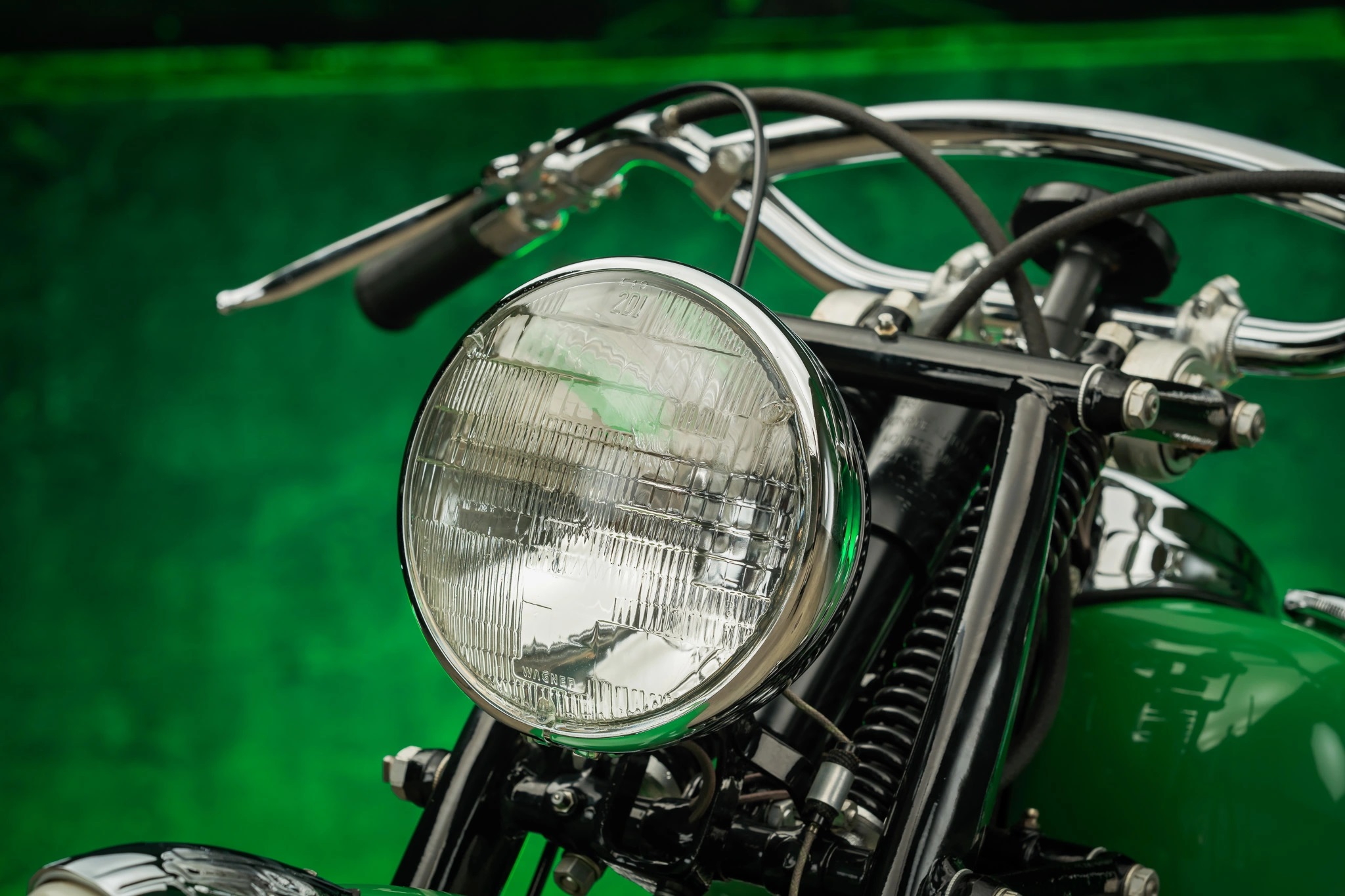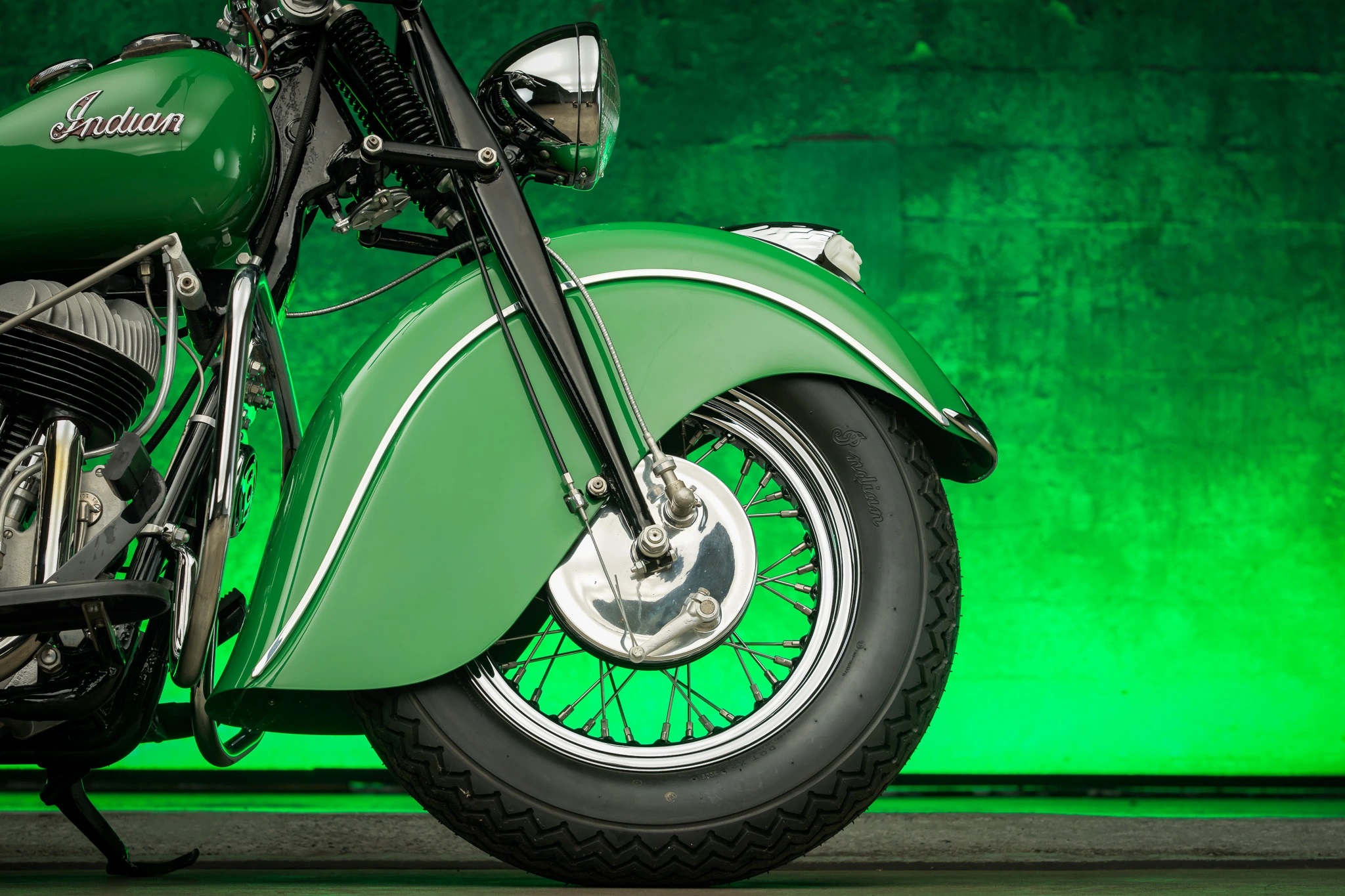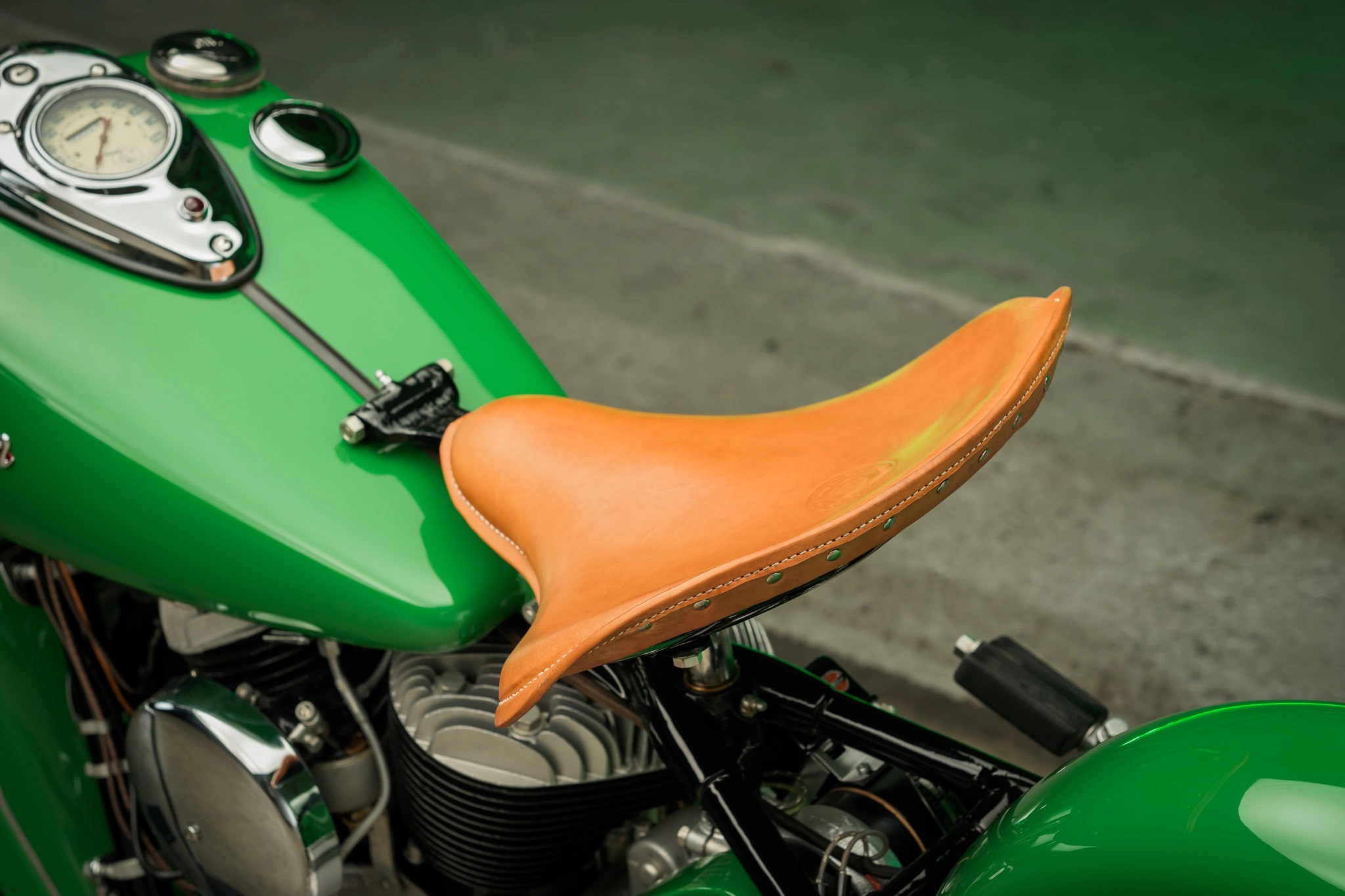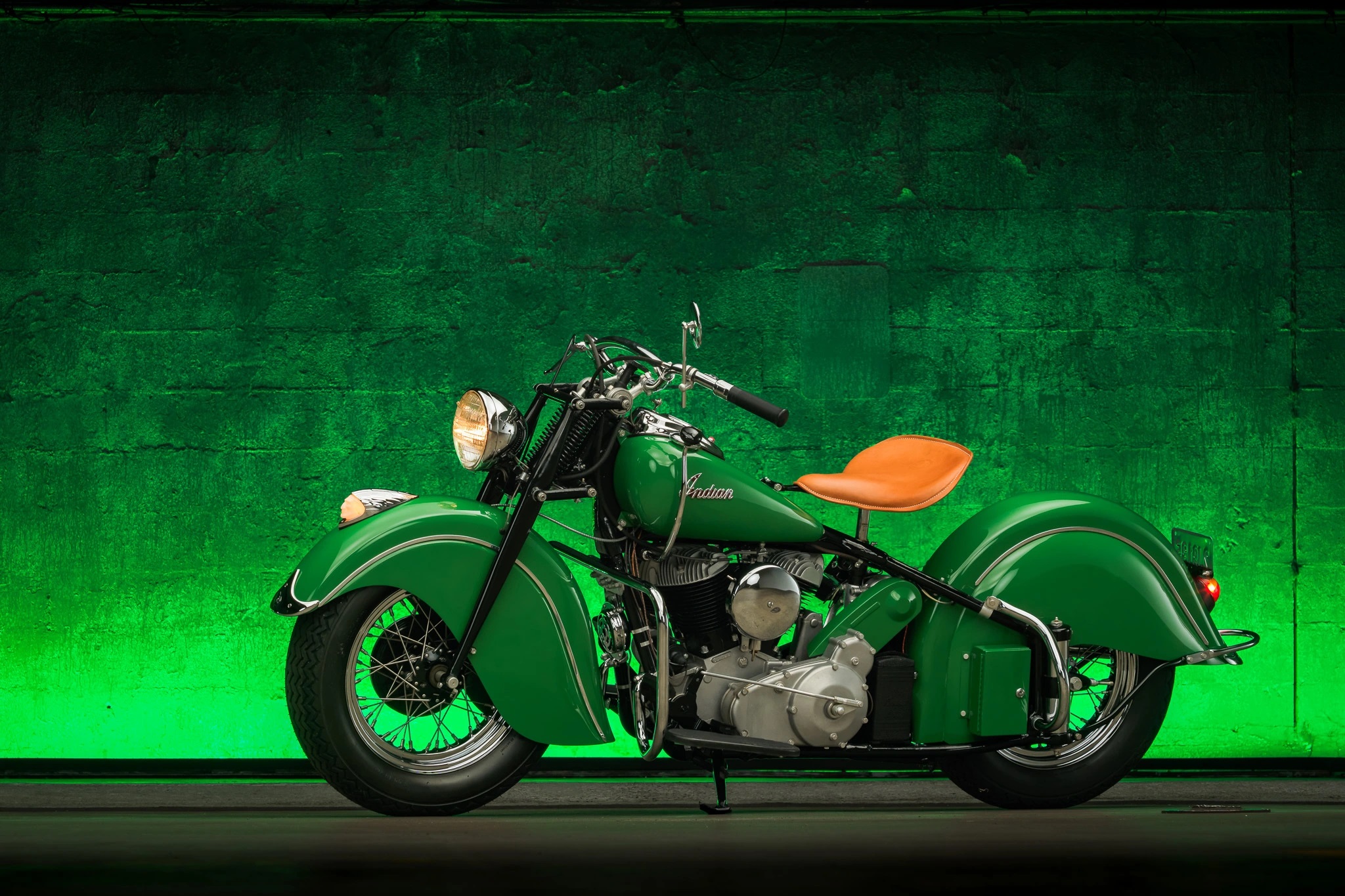 Photo Source: Bring A Trailer