Lucid Gravity SUV moves closer to production as public road testing begins
The Lucid Gravity SUV is the automaker's next big project and aims to offer what is rare in the electric vehicle sector: spaciousness, performance, and range. Today, Lucid announced the Gravity SUV has moved closer to production as the vehicle has transitioned to public road testing throughout the United States.
After first hinting toward the Gravity SUV several years ago, Lucid finally launched the vehicle in late 2022 and opened reservations to those interested. During the November event, Lucid detailed its new Gravity SUV, giving a preview of its spaciousness while offering mindblowing performance that is comparable to a supercar.
"It is both a supercar in disguise and an SUV with flexible passenger and cargo space that seems impossibly big relative to the exterior size of the vehicle," Derek Jenkins, Lucid's Senior VP of Design, said. "And it does this all with Lucid's distinctive post-luxury design, inspired by California."
Development has been in the works for the Project Gravity SUV for several years, evolving into the newest and one of the most exciting electric SUVs that is set to come to the market soon. It has moved forward quickly, and at a pace CEO Peter Rawlinson is impressed with.
"I am excited to see the Gravity SUV moving forward so quickly in its development, as it builds upon everything this company has achieved thus far and drives further advancements of our in-house technology to create a luxury electric SUV like none other," Rawlinson said. "The Lucid Air redefined the sedan category, and as our technology continues to evolve and lead the market, we are in a place where the Gravity is positioned to change the world of SUVs."
Initial production prototypes have rolled off of what is a dedicated line for the Gravity SUV at the AMP-1 factory in Casa Grande, Arizona. Lucid is officially starting on-road testing with the Gravity SUV, its first step in moving toward building production units and beginning deliveries.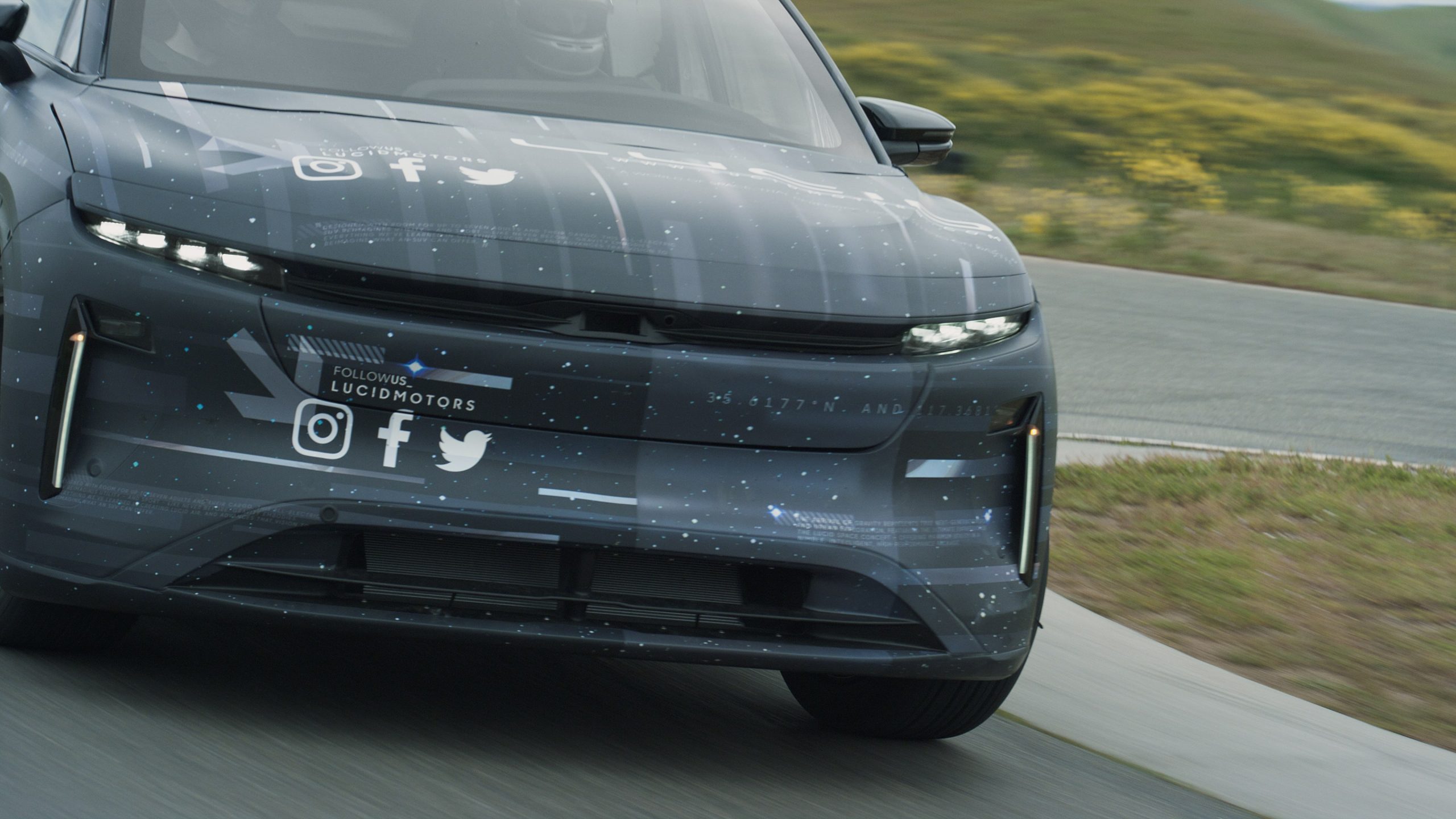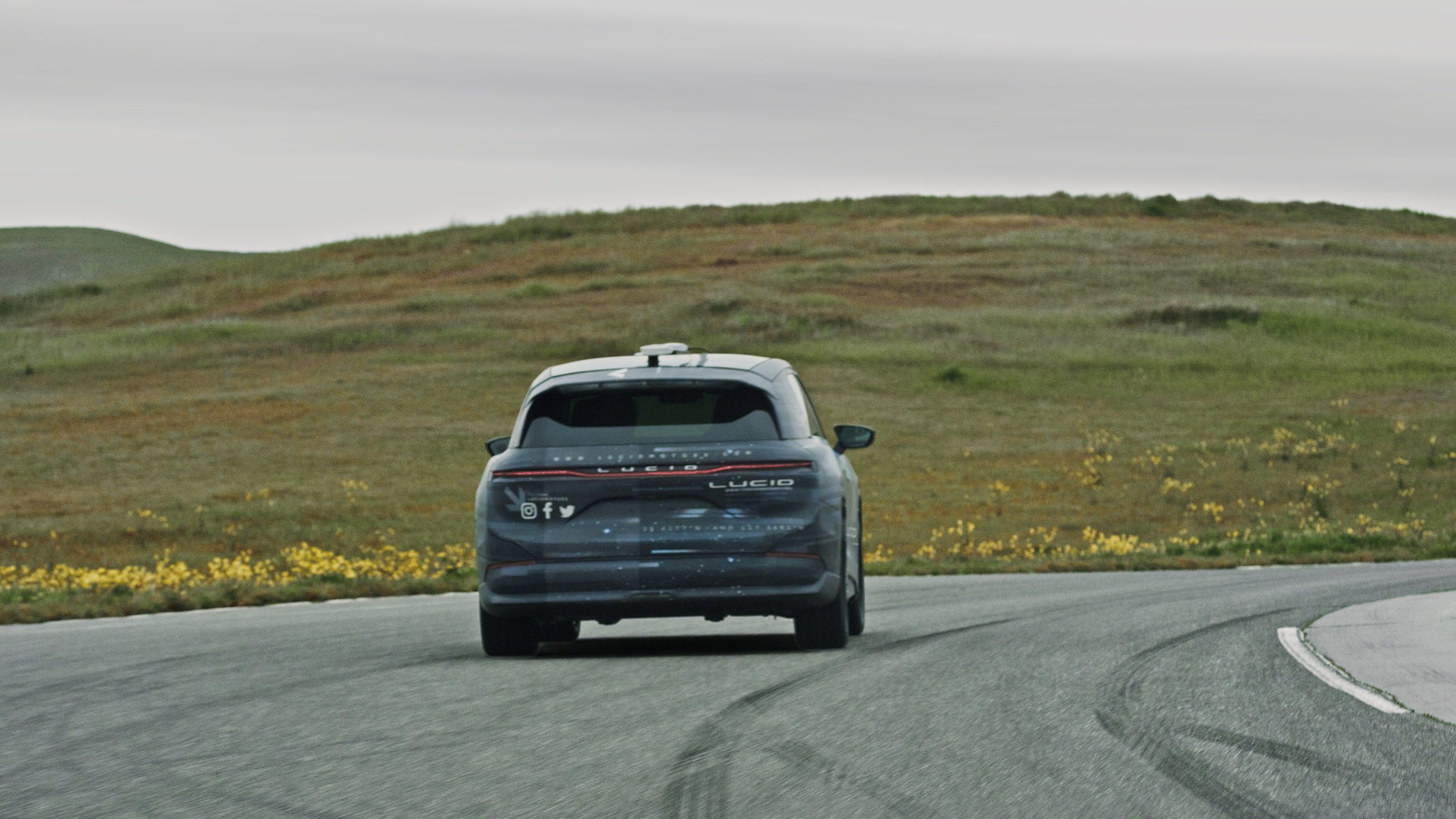 Testing on public roads is a major step forward in the development of a vehicle because it is the first step in assessing how an automaker anticipates a new model will perform in an everyday setting. These passenger vehicles undergo months of testing and analysis as automakers perform improvements to ensure they are ready for daily driving.
It is not uncommon to anticipate early production stages occurring soon after public road testing begins. Tesla has routinely performed on-road testing with its vehicle prototypes ahead of production, with many of the vehicles entering initial manufacturing just a few months later.
Of course, a vehicle must have the space to be built in factories, which is the most important step in the manufacturing processes of a car. Lucid currently only has one available vehicle, the Air, which is built in several different trim levels, offering different performance metrics and pricing levels.
However, Lucid has maintained that the Gravity SUV will have its own dedicated production line in the AMP-1 factory, which is being developed as mass production nears, which the first customer deliveries will succeed.
Lucid will build the Gravity SUV soon, offering comfortable seating for up to seven adults. Its aesthetic will also be world-class as Lucid plans to offer new Glass Cockpit high-resolution displays that are powered by the company's elegant software interface known as Lucid UX.
I'd love to hear from you! If you have any comments, concerns, or questions, please email me at joey@teslarati.com. You can also reach me on Twitter @KlenderJoey, or if you have news tips, you can email us at tips@teslarati.com.
Lucid Gravity SUV moves closer to production as public road testing begins