Ferrari's Mekies to replace Tost as AlphaTauri Team Principal as Peter Bayer named new CEO
It's been announced that Laurent Mekies will succeed Franz Tost as AlphaTauri Team Principal, with former FIA F1 executive director Peter Bayer set to become the new CEO for the team.
Mekies, the current Assistant Team Principal and Race Director at Ferrari, will make the move from Maranello back to his former team, to succeed one of F1's longest-serving team bosses in Tost. Having turned 67 in January this year, Tost had put a loose timeline on ending his F1 career, which first started back in 2000 when he followed Ralf Schumacher to Williams.
IT'S RACE WEEK: 5 storylines we're excited about ahead of the 2023 Azerbaijan Grand Prix
Tost then took the reins at AlphaTauri – then Scuderia Toro Rosso – in 2005 and retained his position as Team Principal when the squad was re-christened in its current guise. But the team has now confirmed that Tost will leave his role at the end of the 2023 season, taking on a consultancy role for 2024.
The changes at AlphaTauri don't stop there, with Bayer also coming in as CEO for the team later on in the year – with AlphaTauri set to benefit from the Austrian's wide-ranging experience in the sport.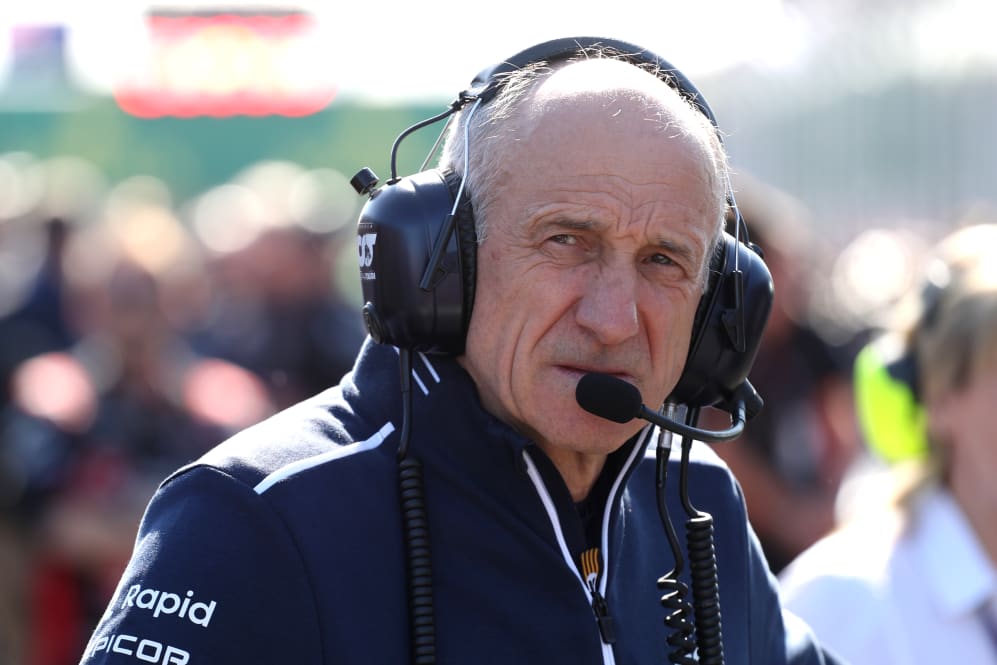 A statement from AlphaTauri – who currently sit P9 in the constructors' standings, having scored just one point in the opening three races of 2023 – said: "Aimed at securing long-term stability and ensuring continuity, Scuderia AlphaTauri today announces that a new senior management structure is to be put in place at the team."
Mekies' appointment as Team Principal sees Ferrari's current Sporting Director return to the team where he achieved many of his early successes. Initially he was a race engineer before going on to act as chief engineer and then head of vehicle performance.
After his first stint he then spent four years at the FIA as Safety Director and Deputy Race Director, before joining Ferrari in 2018.
When Mekies takes on his role as AlphaTauri Team Principal, he will be responsible for the day-to-day operation of the team, including Technical, Manufacturing, Support Function and Race Team operations. In conjunction with Bayer's strategically focused role, they will create a new leadership team with "equal responsibility".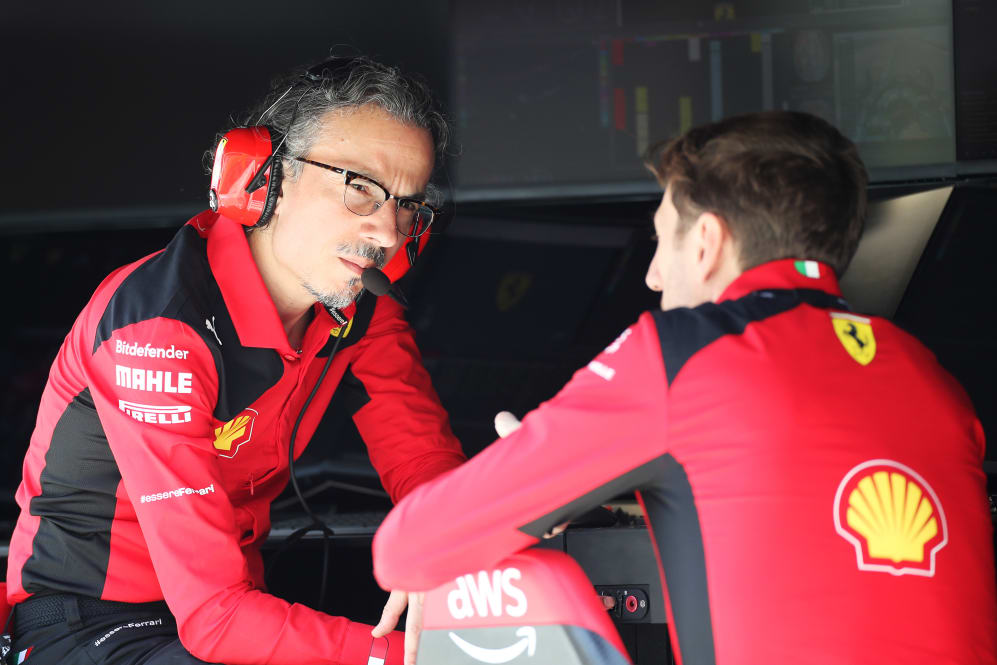 "Firstly, I'd like to pay tribute to Franz for the great job he has done over almost two decades in charge at Faenza," said Mekies.
"I wish him well for the future and I know that both Peter and I will rely on his input and advice in times to come. Looking forward, I am honoured to take on the role of Team Principal and to return to the team where I spent a large portion of my early career.
"Scuderia AlphaTauri has all of the ingredients necessary for greater success in the future and in tandem with Peter I'm looking forward to making that happen."
EXPLAINED: Everything you need to know about the 2023 F1 Sprint format
Outgoing boss Tost added: "First of all, I would like to thank Dietrich Mateschitz, who gave me the incredible opportunity to be Team Principal of Scuderia Toro Rosso and Scuderia AlphaTauri for the past 18 years.
"It has been a true privilege to lead the Team for such a long period and a great pleasure to work with so many motivated and skilled people, who share my passion for Formula 1.
"[At] 67 years old it is time to hand over and with Peter as new CEO and Laurent as Team Principal, we found two very professional people, who will bring the Team to the next level. I want to thank everyone for the good cooperation."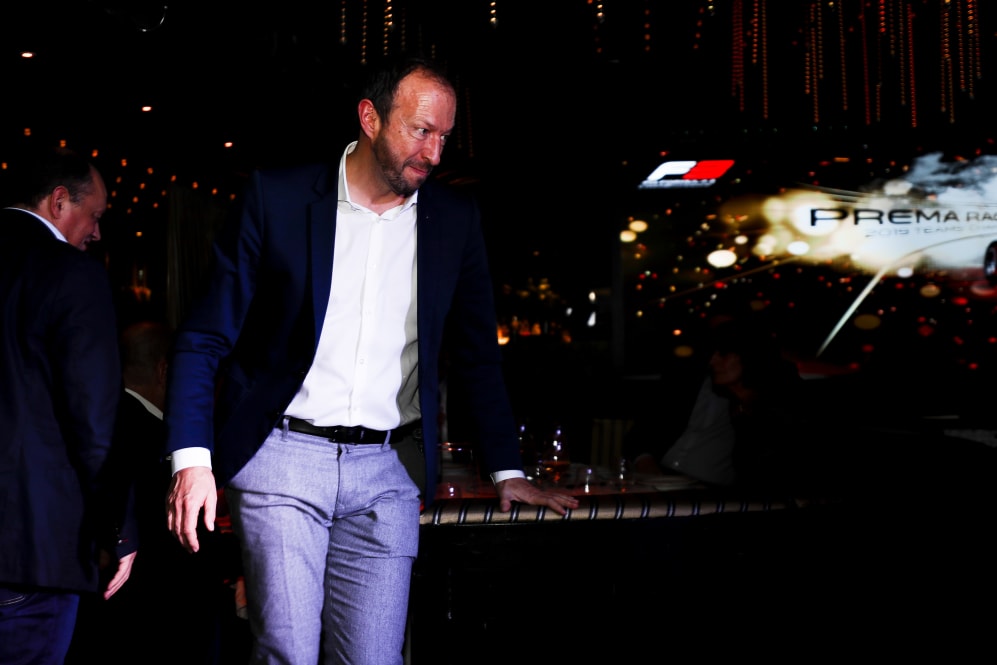 AlphaTauri's new CEO Bayer also had warm words of support for the outgoing and long-serving Tost, who had a crucial role to play in developing drivers such as Sebastian Vettel, Max Verstappen, Daniel Ricciardo, Pierre Gasly and Carlos Sainz.
"I would also like to thank Franz for his dedication to Scuderia AlphaTauri and its predecessor, Scuderia Toro Rosso," Bayer said.
READ MORE: 'Most special race of my career' – Hamilton calls Brazil 2021 his 'best race ever' as he celebrates 10 years at Mercedes
"His commitment to developing young talent has resulted in a Formula 1 grid where 25% of the drivers have benefited from his guidance. It is a great privilege for me, too, to take on the role of CEO at the Team and working alongside Laurent.
"Scuderia AlphaTauri has a fantastic team of people and great infrastructure in Faenza and in the UK. I am very much looking forward to building on those key elements to increase performance, on an off track, and to bring the Team even more success in the coming years."