Lucid Teases Its Gravity SUV Testing on Public Roads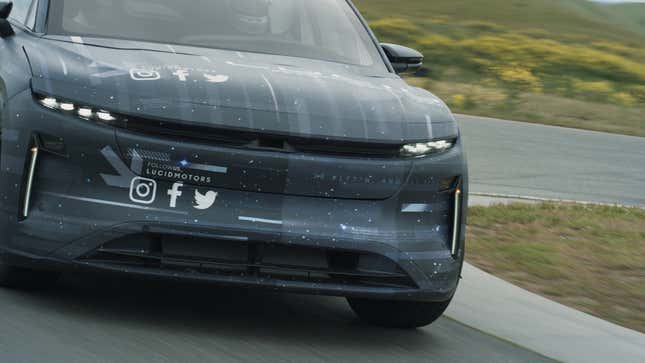 It's no secret that I am a big fan of the Lucid Air. It's one hell of a technological achievement, and the overall design is really pleasant. During my last go-round with the car, I got to speak to the head designer for the car, ex-Mazda maestro Derek Jenkins, about how I thought the Air would look so unbelievably good as a wagon. He hinted that there had been some design ideas for that but that it's not likely ever to see the light of day.
Racing Tech | How Formula E's New Front Powertrain Extends Battery Life on its Race Cars
That's why I'm super excited about the forthcoming Lucid Gravity SUV. As best as I can tell, it looks like the Air with a hatchback, and while it's not the super low wagon I dream about, it's more like a Porsche Macan than a Range Rover in height, at least based on a pair of development teaser photos that Lucid released on Tuesday.
The photos are meant as eye candy for the announcement that the Gravity SUV has entered its next testing phase before production: driving on public roads. Yep, there's now a chance that you'll see a heavily camouflaged Gravity rolling around the southern part of the Bay Area, and that's pretty cool.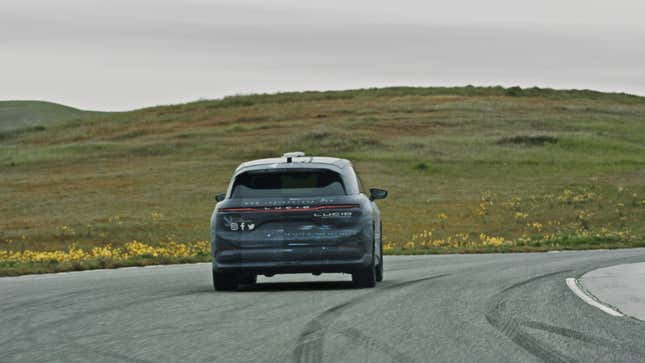 We don't know much about the Gravity, but based on Lucid's current technology, it seems likely that it will be available with one or two of Lucid's itty bitty, extremely lightweight-yet-powerful drive units and similar battery pack situations as the Air. Lucid is, after all, a relatively small and as-yet still somewhat challenged company, so why reinvent the wheel from a mechanical standpoint?
It's my guess that the biggest differentiating factor between the Gravity and the Air will be the interior layout. It would make sense for Lucid to take a slightly more rugged tack with the Gravity, but maybe not as chunky and stout as the Rivian R1T.
Either way, I'm stoked that Lucid is continuing to develop the Air and now the Gravity, but I do hope it can get its shit together and start really building some cars.