KTM's All-New 890 SMT  – webBikeWorld
I know a shmexy bike when I see her – and holy crabcakes, but KTM knocked it out of the park with this beauty.

Met the 2023 890 SMT – the newest addition to KTM's lineup, and reintroduction the brand says holds "No compromises and no catches." (via the recent press release)
The aesthetic starts with KTM's bangin' LC8C power plant, featuring an 889cc parallel twin with 100 Nm of Torque and 105 hp.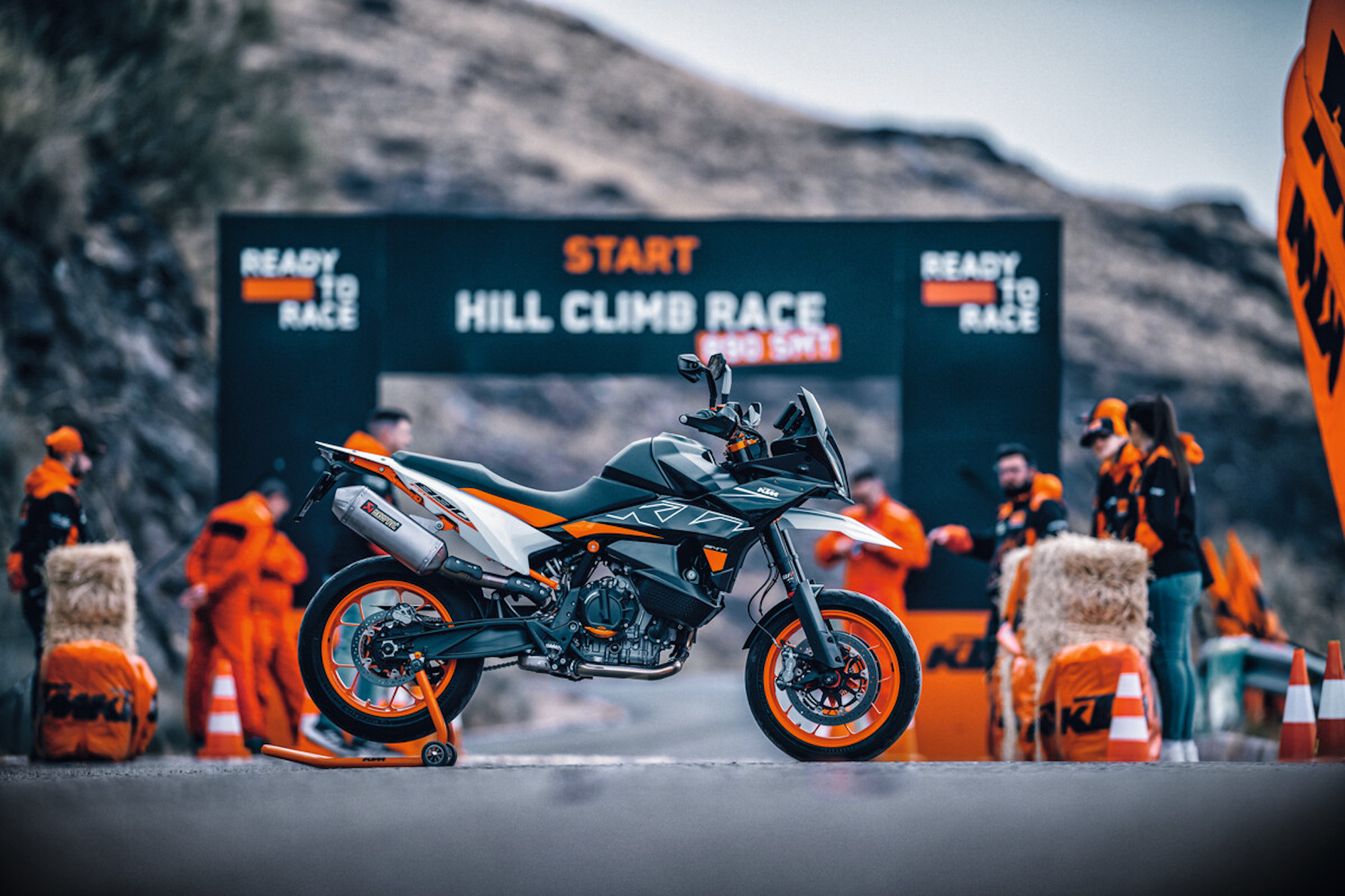 Chuck 'er into a street-focused, CroMo steel chassis with adjustable suspension (WP APEX, bestowed with 180mm of travel for both front and rear), Michelin PowerGP tires, a slimmed 15.8 liter tank for better ergonomics (and ease of situ), and a wicked aero-optimized smoked windshield riding above a double fender concept with a low splash guard, and you've got a new ride for 2024 (we're told she won't be on American markets for 2023).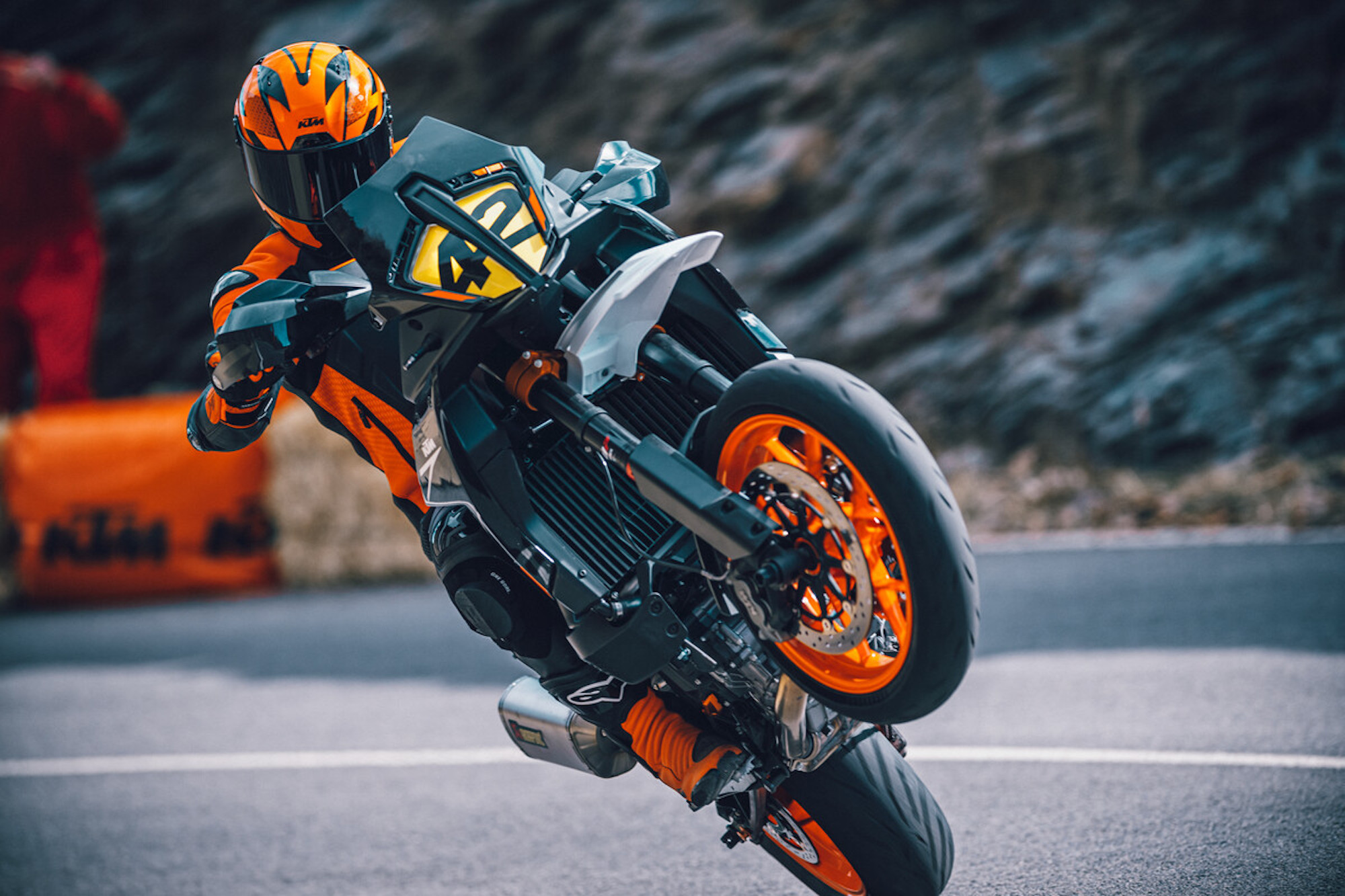 So how does this machine hold up to the 790 platform, a step down in KTM's orange ranks?
Brilliantly – a whopping 20% increase in rotating mass over the KTM 790 platform provides  "stability and reassurance through corners, the knock control and 46 mm dual Dell'Orto throttle bodies guaranteeing optimum momentum."
Fuel consumption is good, too, at 4.6 liters/100 km.
See also

Of course, no Austrian bike would be complete without a sweet set of ride modes and electronics. For the 890 SMT, KTM's given us three standard ride modes with an optional 10-level TRACK setting joining the Motorcycle Traction Control (MTC), Cornering ABS and Supermoto ABS. 
She's just as safe as she is sensual, folks; from the four-piston caliper brakes, 5" advanced TFT dashboard, and optional QUICKSHIFTER+ and Cruise Control ("among other add-ons"), to the obligatory LEDs and the fact that you KNOW that Kronreif & Trunkenpolz Mattighofen has gone out of their way in creating a seamless powerhouse designed to take up a loving 75% of the garage on sheer vibe alone.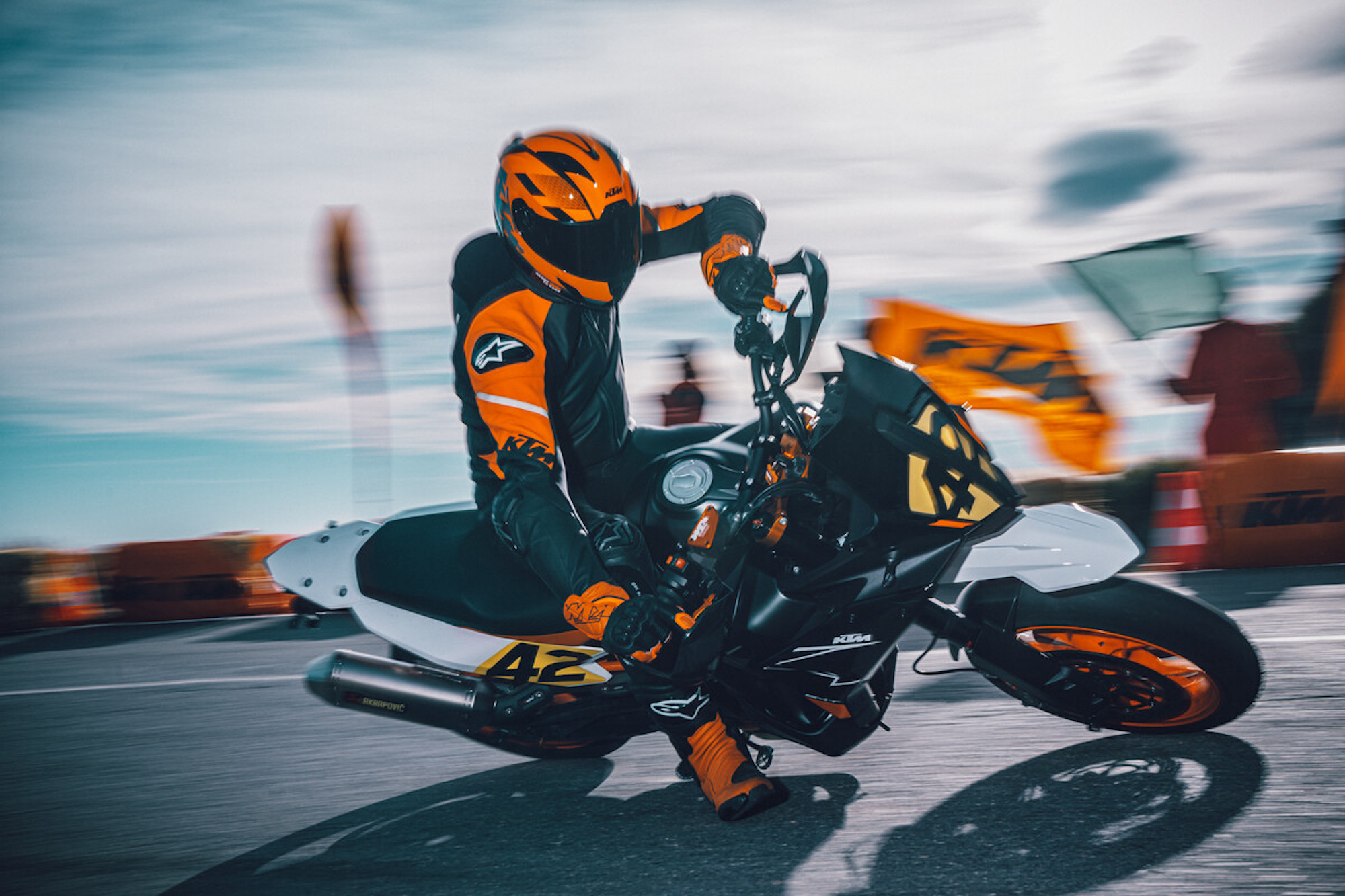 Don't say we didn't warn you. 
*Media sourced from KTM*