Cardo's Special Edition Simpson Packtalk Edge
If you're looking for a new unit on which to spend some 2023 green, look no further; the new Cardo Simpson PACKTALK EDGE has launched with a smooth, tone-on-tone finish that pays a very nice homage to racing brand Simpson's revving legacy. 
Expect this little comm to carry all the features of Cardo's original PACKTALK EDGE. That includes "second-generation Dynamic Mesh Communication (DMC) connectivity, unparalleled audio clarity from JBL, and an enhanced microphone and noise cancellation system" – all complementing the faster pairing speeds and range of nearly a mile (that's carrying 15 riders, too).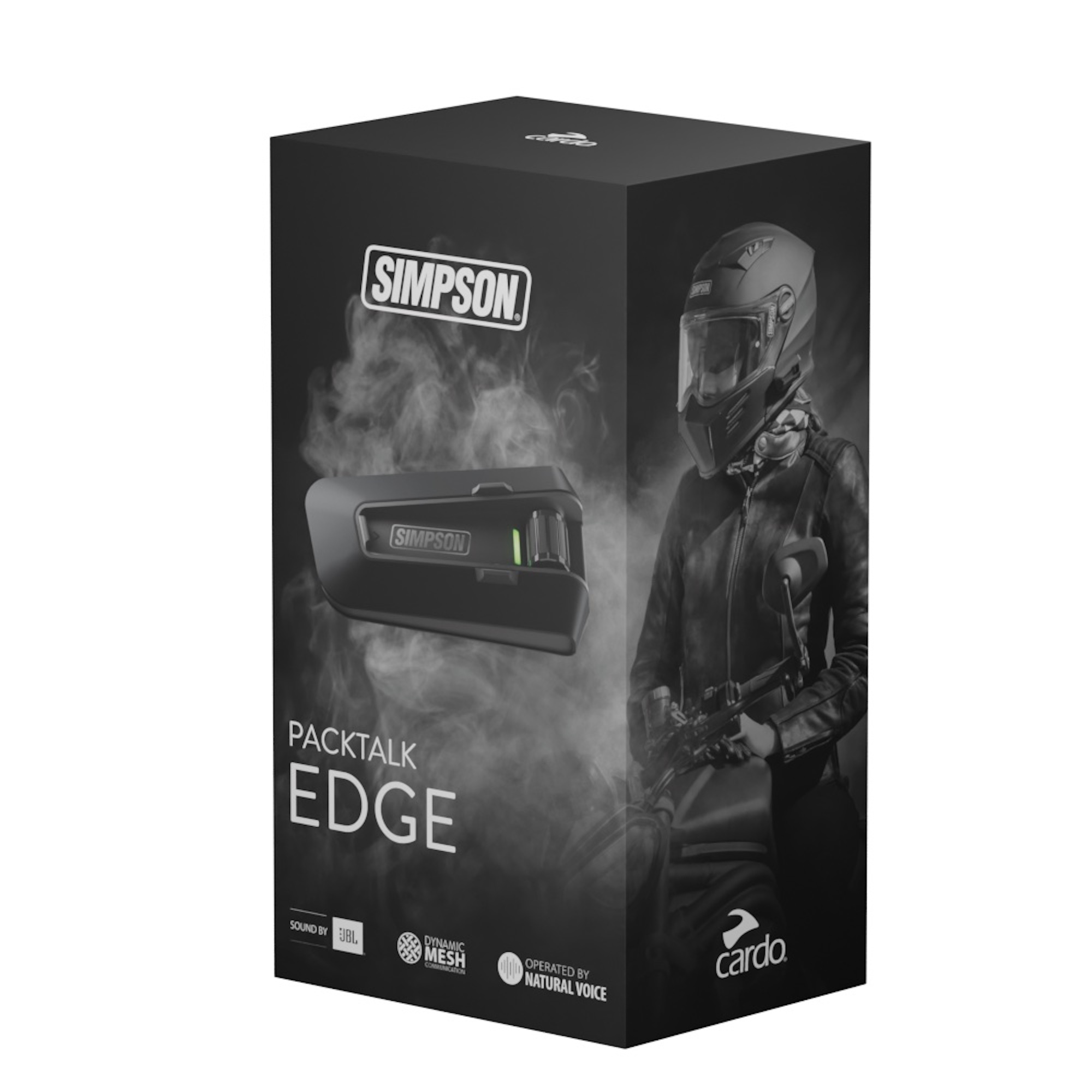 Worried you might have to take a hand off the beloved bars to fumble around with buttons? Don't. Cardo has already taken a page out of Nuance Communications' books with the voice-accessible list of commands available at a simple "Hey, Cardo," putting the convenience still higher up the proverbial shelf with the addition of a magnetic air mount and a protective waterproof, dust and mudproof design.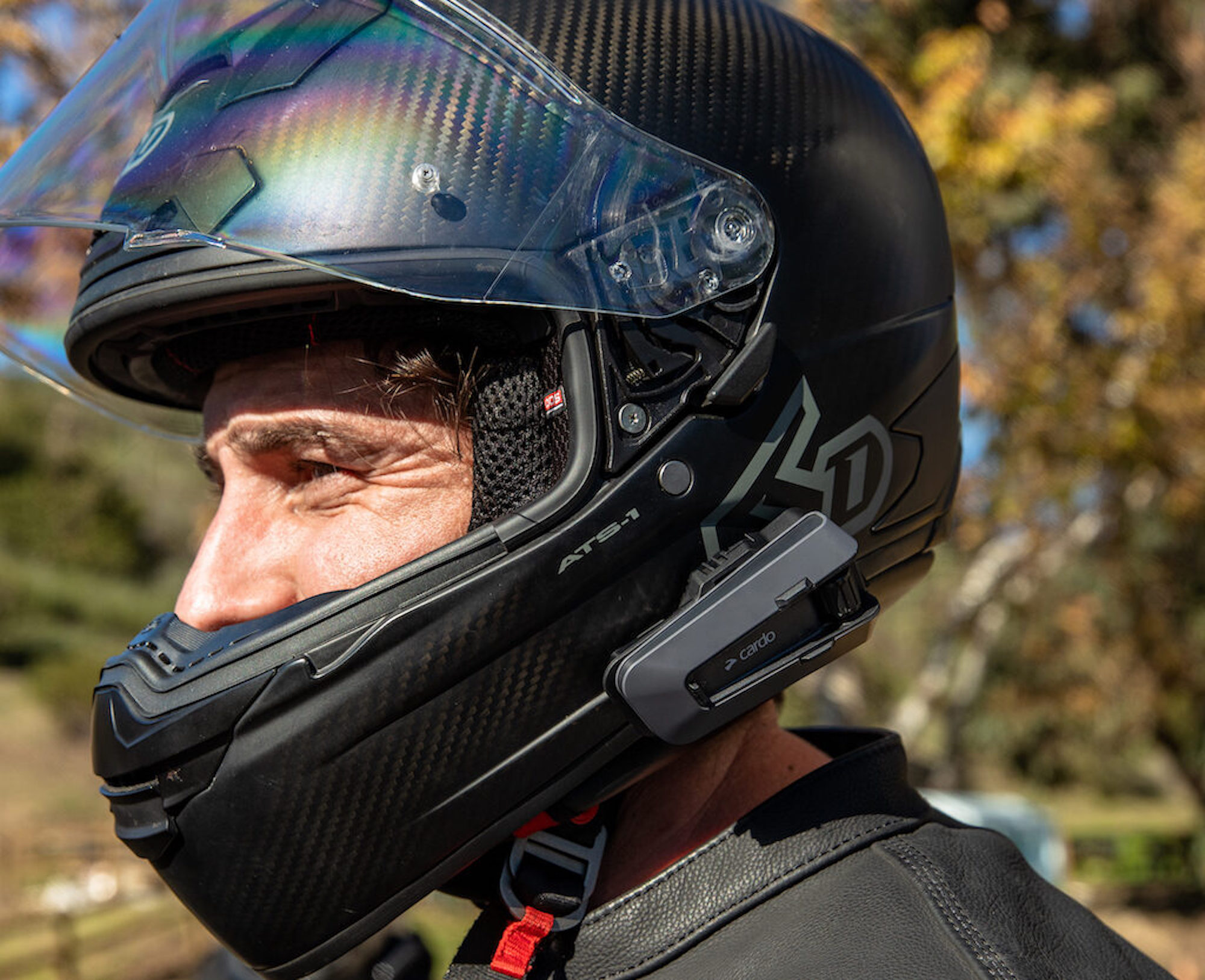 "While safety is our core priority, equipping Simpson motorcyclists with industry-leading technology that complements the riding experience is critical to our mission, and there is no better partner to help achieve this than Cardo Systems," states Simpson's VP of product development Scott Holbrooks in Cardo's recent press release. 
See also

"The Simpson PACKTALK EDGE will enhance the way our riders enjoy their motorcycles, enabling seamless communication with other riders and friends while out on the road."
Having launched on April 15th, the units are available on the dedicated Simpson website  – and with a hike up to  €389,95 EU / $389.95 USD (and that gorgeous black scheme to match the exclusivity), we think the thing looks super pretty. 
*Media sourced from Cardo Systems*