BSA Bringing Back Bantam, Lightning, and Thunderbolt Names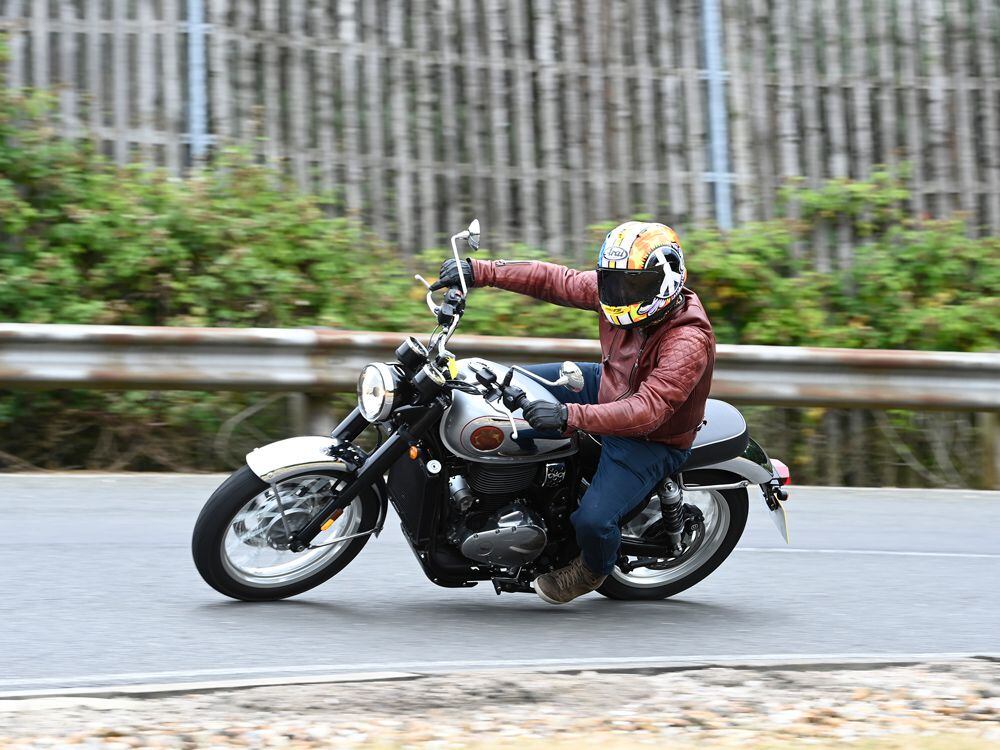 Indian-owned BSA, having already revived the Gold Star name, now has plans to bring back Bantam, Lightning, and Thunderbolt. (BSA/)
Last year saw the return of BSA as a motorcycle manufacturer after decades of slumber as its Indian owners, Mahindra, aim to get a slice of the success that rival Royal Enfield has enjoyed.
India's bike brands, including Mahindra, Hero, and Bajaj, are all targeting that middleweight, retro-style market that was Royal Enfield's territory—also under Indian ownership for decades—following a sharp upturn in Enfield's fortunes both in India and globally. Hero has tied itself to Harley-Davidson and will launch its first H-D branded machine this year. Bajaj has a similar arrangement with Triumph, and is expected to launch a range of Triumph-badged singles in 2023. Mahinda, meanwhile, has bought several old brands, including Jawa and BSA, and already launched models bearing those names.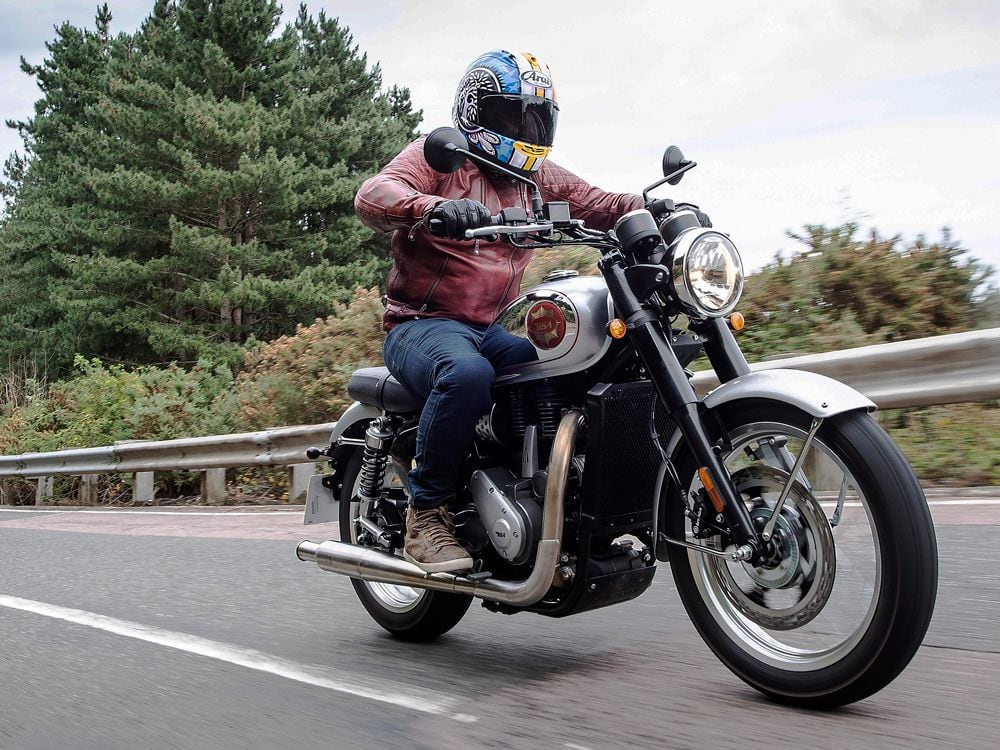 BSA, now owned by Indian firm Mahindra, released the Gold Star in 2022. (BSA/)
We were pleasantly surprised by the first BSA-branded offering, the Gold Star, when we rode it last year. Packing a 652cc single that can trace its roots to the Rotax single that once powered BMW's F650—although you'd struggle to tell, given the retro-style, finned castings on the BSA's cylinder and head that endow it with a convincingly old-school charm. Now it looks like the company has its eye on further models, having applied for trademark rights on a trio of classic BSA model names.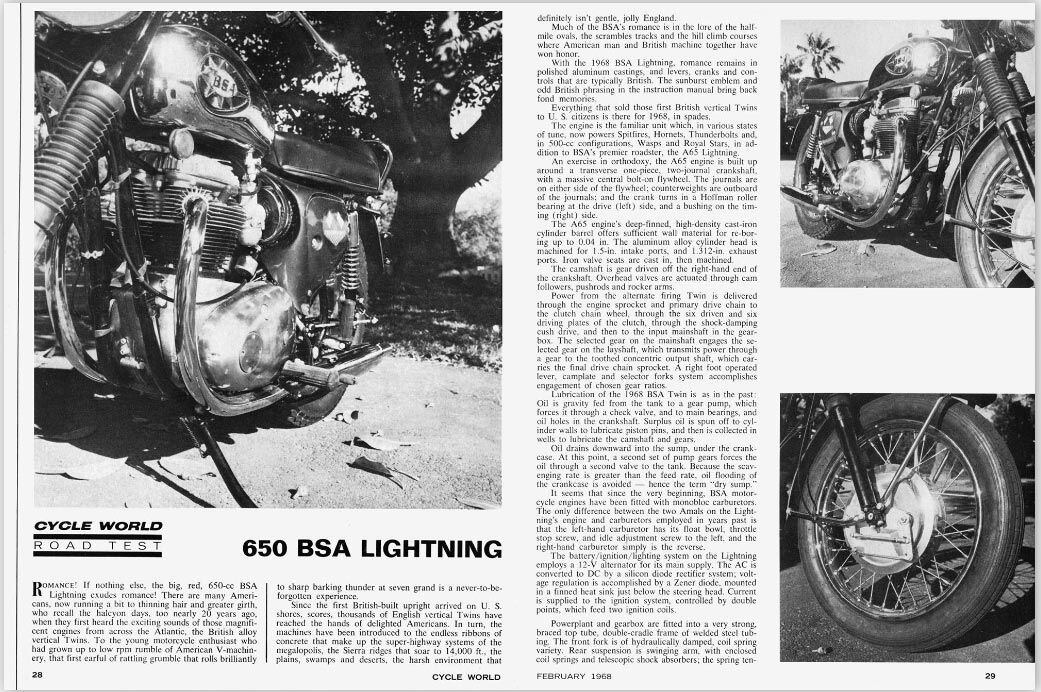 <i>Cycle World</i> tested the BSA Lightning in 1968. (Cycle World Archives/)
The trademark applications, made in the US, Australia, and New Zealand, cover the titles "Lightning," "Thunderbolt," and "Bantam." If granted, they'll allow those badges to be used on future BSA models, mimicking the lineup from the brand's postwar heyday period. The US trademark applications in particular are interesting, as recent legislation changes have limited the scope for brands to hold trademarks on names they don't use; applicants are only meant to apply for protection of trademarks they're genuinely planning to use in the near future.
If BSA's latest iteration keeps true to the company's heritage, then the Lightning and Thunderbolt names (most recently used by Buell, but those trademarks having since lapsed), will be destined for twin-cylinder bikes. In the 1960s, both were 650cc twins, but it's unclear what direction Mahindra will take with the names in the future. Sticking to 650cc and two cylinders would rival Royal Enfield's INT650 and Continental GT, as well as the new Meteor 650, but BSA's existing Gold Star already fulfills that role to a large extent, despite being a single. The other option might be to move up a capacity category, creating twins to rival Triumph's Bonneville range, just as the original Thunderbolt and Lightning did. The Bonnie, also a 650 in the '60s, now sits in the 900cc to 1,200cc class.
BSA plans to bring back the Bantam. (Cycle World Archives/)
BSA's other trademark application, Bantam, is clearly for a smaller-capacity machine. Since Mahindra also owns Jawa and its related Yezdi brand, selling an array of retro-style bikes built around a 334cc four-stroke single, it would be a relatively straightforward job to use the same components in a BSA-branded model. The original BSA Bantam was, after all, a reworked DKW two-stroke, built from designs awarded to the British firm as reparations after World War II, so such platform sharing would be quite logical.
BSA has yet to expand sales to the US, although its trademark applications make it very clear that it intends to do so. In the UK, where the Gold Star has recently come onstream, its initial sales are promising, with 253 examples sold in March 2023 to be the bestselling retro bike of the month, and close behind outright top sellers like the new Honda CB750 Hornet (271 sales) and the outright number one, BMW's R 1250 GS Adventure (364 sales).