IndyCar reacts to 'unacceptable' Ilott death threats after Long Beach
IndyCar has addressed the "unacceptable" death threats hurled on social media at Juncos Hollinger's Callum Ilott after Sunday's race in Long Beach.
The stunning level of abuse was sparked by an intra-team battle between Ilott and Juncos teammate Agustin Canapino in Sunday's IndyCar round.
The latter found himself by chance leading proceedings thanks to an out-of-sequence strategy when Ilott emerged from the pits in front of the Argentine.
However, the former Ferrari protégé was struggling for pace on cold tyres which bunched up the cars behind him, including virtual leader Canapino who was eventually swallowed by his much faster rivals.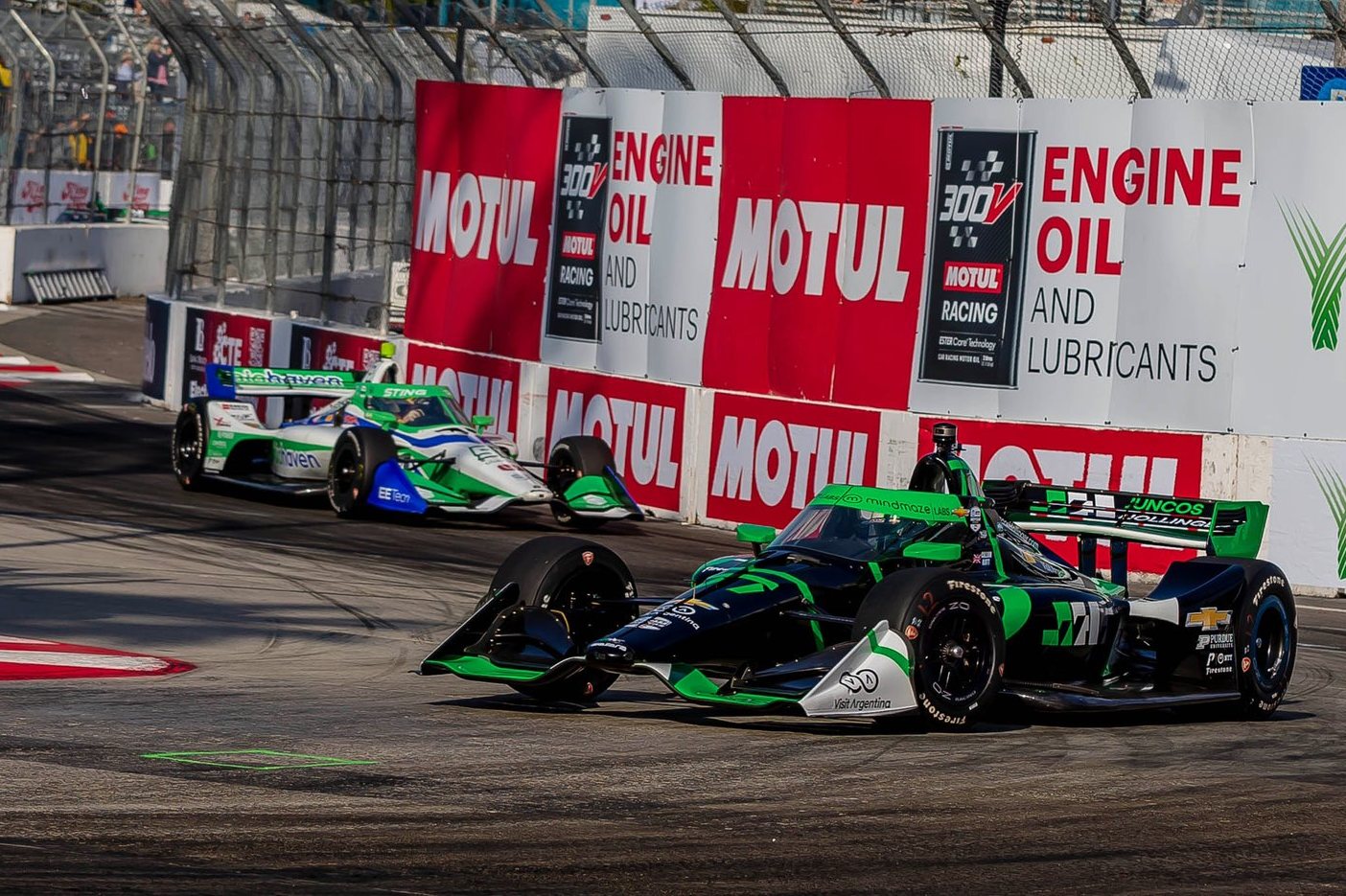 Canapino's hot-headed supporters then took to social media to trash Ilott for his defensive driving – which was perfectly acceptable by the way – and abuse the British charger.
"Genuinely impressed by the amount of death threats and abuse I've received," said a sarcastic Ilott. "Definitely a new record by far, really appreciate the effort to help me learn all these new Spanish words."
Read also: Kyle Kirkwood leads Andretti 1-2 in Long Beach
Late on Monday, IndyCar released a statement in which in condemned in no uncertain terms the online abuse, the series calling for support and appreciation for everyone in the paddock.
"Over the last 24 hours, some of our drivers have been the target of disrespectful and inappropriate online abuse," read the statement. "There is no place for this behavior in our sport.
"While fierce competition and rivalry will always be a mainstay of IndyCar racing, it's important to showcase and celebrate these attributes with ultimate respect and concern for the well-being of our competitors.
"IndyCar is a community that should always strive to build upward with support and appreciation for one another."
Juncos Hollinger Racing followed up IndyCar's comments with a statement of its own.
We are all in this together @callum_ilott @AgustinCanapino pic.twitter.com/WbJN9Z6QcL

— Juncos Hollinger Racing (@juncoshollinger) April 18, 2023
Keep up to date with all the F1 news via Facebook and Twitter
The post IndyCar reacts to 'unacceptable' Ilott death threats after Long Beach appeared first on F1i.com.