Stratos-Inspired EV Concept, 435 Mile Range
It's been a dark few years for Lancia. The once-legendary Italian automaker has had to make do with small hatchbacks and rebadged Chrysler products for about a decade at this point. Right now, it only sells one car in one market: Italy. But the tides may be changing with the introduction of a new concept: the Pu+Ra HPE. The name may need a little work, but underneath that is something very promising.
In case you missed it:
This concept is meant to serve as the start of the next decade of Lancia's design, and while the concept may look thoroughly modern, it has quite a few styling cues from historic Lancias like the Stratos and Beta and Flaminia. The name "Pu+Ra" comes from Lancia's "pure and radical" design language, and "HPE" stands for "High Performance Electric." It also serves as a way to pay homage to the Beta HPE; it originally stood for "High Performance Estate."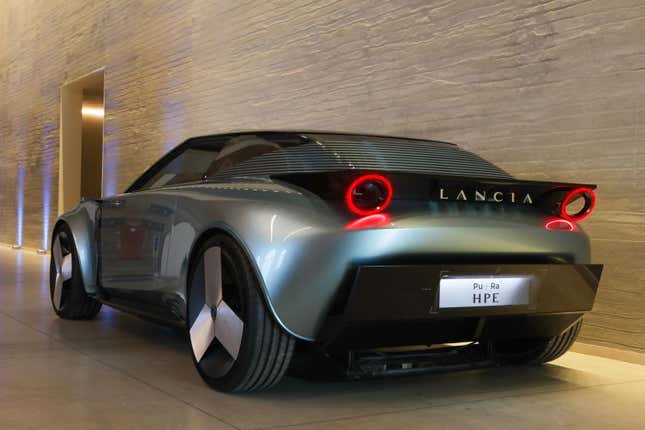 Lancia says that the circular rear lights of the concept draw their inspiration from the rear of the Stratos, and the horizontal slats across the rear window are meant to invoke the 1975 Beta HPE. So, while it does have cues of old cars, the Pu+Re is all about looking ahead. In terms of lighting, the car displays Lancia's future lighting signature. It's made up of a Y-shaped light bar with the word "Lancia" written on it with a new font.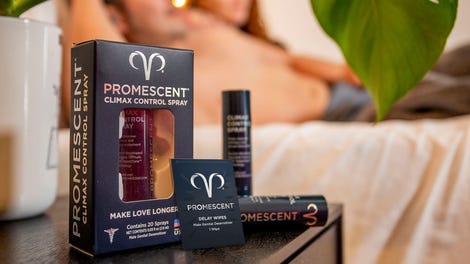 15% off
Promescent Pleasure Pack
Spice things up in the bedroom
he Promescent Pleasure Pack is a fantasic deal that offers a little something for both you and your partner. It comes with both Promescent Delay Spray and Female Arousal Gel, both products designed to help partners last longer and get the most out of their time getting intimate together. Save 15% off from now until April 30.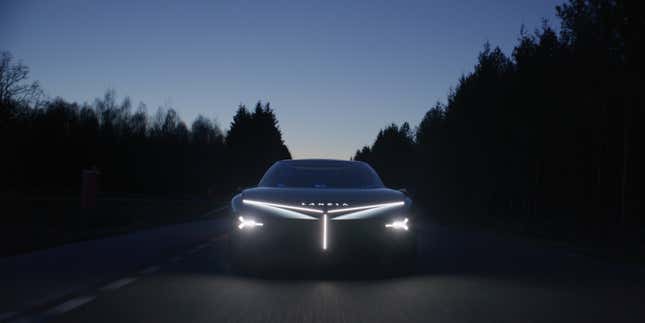 Luca Napolitano, Lancia's CEO, said the Pu+Ra is supposed to represent the automaker's "vision for the next 10 years that takes Lancia into the era of electric mobility and sums up our way of conceiving and experiencing the car."
Inside, the Pu+Ra HPE is extremely concept car-like. Lancia says it's influenced by the world of furniture thanks to a collaboration with Cassina, a high-end Italian furnace manufacturer. Napolitano says it's supposed to convey an Italian "home feeling" experience, and this sort of design language will apparently make it into future Lancia models.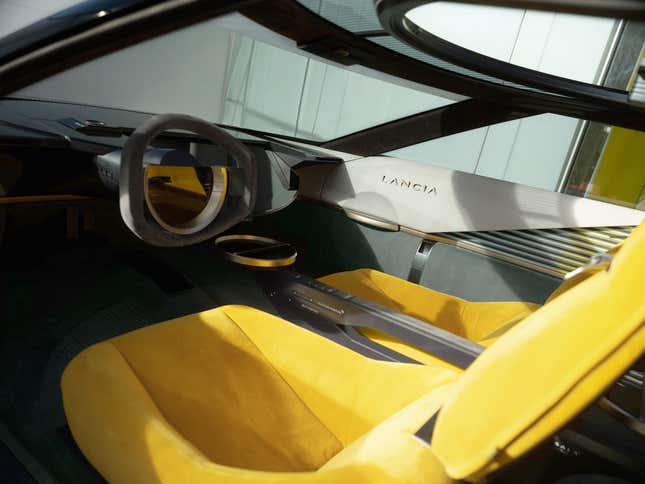 The seats are covered in "ocher velvet" that is supposed to be a reinterpretation of Lancia's panno wool cloth seats used on cars of years gone by. The automaker says it has a GreenGuard certification, which is based on low emissions of chemicals and their environmental impact.
The door panels are covered in MARM\MORE. Lanica says the material gets its name from marmor, the Latin word for marble. It is said to contain up to 50 percent waste from marble dust and recycled fabric.
The concept also has a new virtual interface called SALA by Lancia. It stands for Sound Air Light Augmentation. A technology that Lancia calls "Chameleon" will automatically adjust the sound, climate and lighting of the concept's interior based on the environment around it.
So, we know a lot about what the car looks like, but we don't have too many specs on the Pu+Ra HPE concept. Hell, we don't even really know how big it is. However, there are a few things we do know. Lancia says the all-electric vehicle will have a range of over 700 kilometers (435 miles) and will have a charging time of "a little more than 10 minutes."
This is just the first step in Lancia's path toward electrification. In 2024, the automaker will launch the new Ypsilon in both hybrid and electric guise. That'll be the beginning of the end for internal combustion engines at Lancia. From 2026 onward, it will only launch 100 percent electric vehicles. By 2028 — when the new Delta arrives — Lancia will only sell electric vehicles.