Official: MG Cyberster revealed ahead of UK arrival in 2024
The initiative was first outlined last year with the unveiling of the Cyberster concept – an electric roadster that at once nodded to MG's heritage as a British sports car manufacturer and previewed the technical capabilities and functionality of its future cars.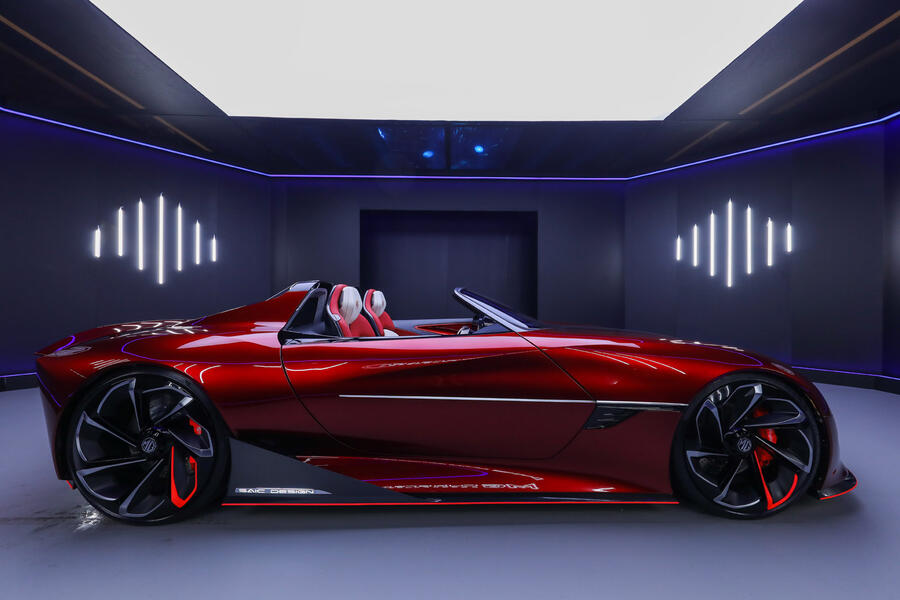 Cyberster production was approved after the Shanghai motor show as a result of a successful crowdfunding campaign in which more than 5000 prospective buyers signed up to MG's interactive Cybercube platform, allowing them to inform development of the production car. It's now set to be launched as part of MG's centenary celebrations.
A brand spokesman said: "We are working on a surprise for you guys. Of course we know we were the affordable sports car brand in the past, and now we are the new electric vehicle brand, and we will surprise you. We will be in markets that nobody has been in before."
Indeed, no mainstream brand has yet launched an affordable, convertible electric sports car.
While some of the concept's more outlandish features will be lost, MG's UK design boss, Carl Gotham, hinted that a toned-down version will make it to dealerships, calling it "a bold statement that looks strongly into MG's future, touching on our heritage but more importantly building on our cutting-edge technology and advanced design".