Behind the scenes with Pierre Gasly: The Alpine racer on his start to 2023 and a 'painful' day in Melbourne
Hey everyone, it's been a super intense start to my first season with Alpine filled with some very good moments, some not so good moments and here I want to share with you my thoughts and feelings from the things that have happened so far…
Catching breath
Every opening to a Formula 1 season is full on. And I think being in a new team and a new environment for this year with Alpine has only ramped up that intensity. I'm definitely glad to have this mini-Spring break as a time to reflect and catch breath!
READ MORE: 'It's time to get to work' – Pierre Gasly takes you behind the scenes in his exclusive new F1.com column
I must say, I've enjoyed the year so far, even if it's been far from perfect. Right now, being in that top 10 mix is where we are on outright performance. That said, we definitely have reason to be positive after the pace we showed in Australia… more on that later.
Bahrain was a solid start to the year even if that feels a long time ago already! There is no worse feeling than qualifying in last place – the worst possible way for us to begin the year – and it was important to switch off, put on some Netflix that night, and put that memory straight in the bin.
We bounced back in style in the race to score points in ninth place and that entire episode was, more than anything, a good learning curve for all of us.
Ninth in Bahrain, ninth in Qualifying in Saudi Arabia and ninth again in the race there. I probably find myself in danger of going from #10 to #9 at this rate, although, that shirt number is spare at PSG!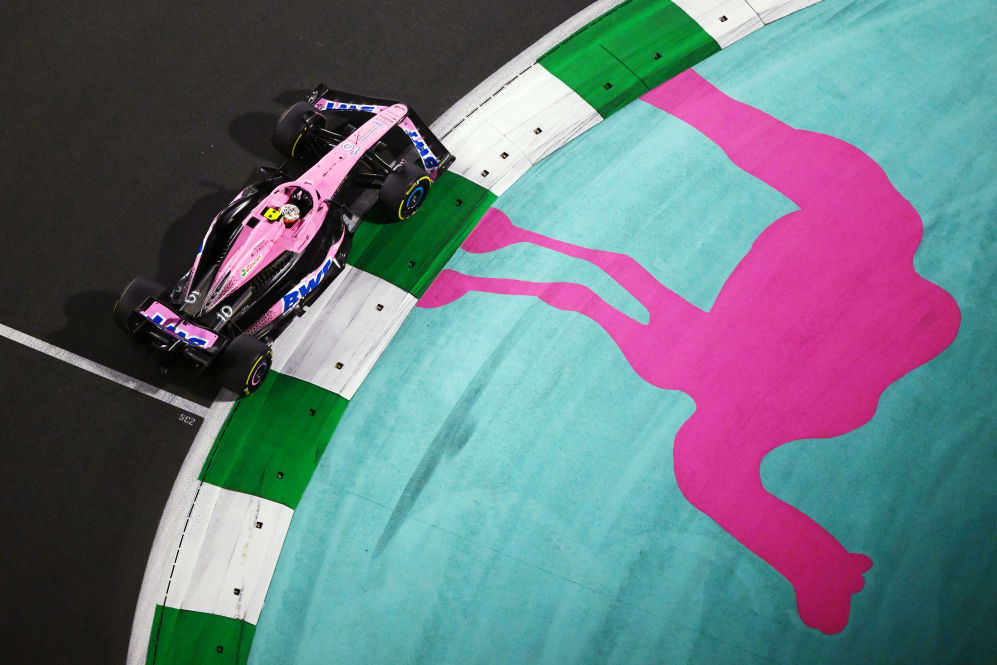 I was happy to be in Q3 in Jeddah but again not satisfied with how everything unfolded. I have high standards for myself and there was more on the table there. I am also realistic, and I know it was always going to take some time to get fully gelled with the team and the car and by no means are we there yet. Nowhere near.
With limited testing, short practice sessions, I'm finding a per cent each time I step in the car, and I know performances will only get better and better.
READ MORE: 'It's just a matter of time' – Gasly convinced Alpine have what it takes to reach the front of the F1 grid
Highs and lows of Down Under
Australia…where to begin? I think, firstly, looking on the positives, it was a satisfying step in the right direction. In fact, it was a very big step for the team for that matter.
I don't want to say too much on the race other than how pleased I was with how 98% of it went for us. Unfortunately, the circumstances changed, and we left empty handed. It's never a nice feeling to be that frustrated. To put in a good performance and to have the result snatched away at the end was painful.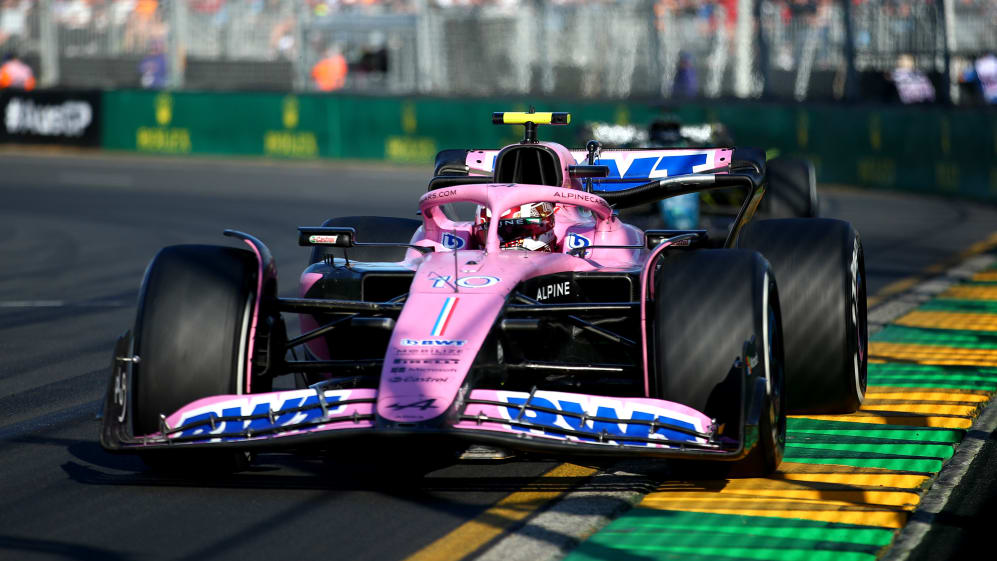 I didn't want to reflect on it too much after the race – just to express my disappointment – and then try to get over it as soon as possible. As a team, we obviously debriefed internally, the outcome of which we'll keep to ourselves.
Ultimately, however, we must draw on the upturn in performance and understand how we can extract the maximum from the car in Baku where I'm determined to come away with a big performance.
READ MORE: 'No hard feelings' – Alpine pair Gasly and Ocon reflect on their race-ending collision in Melbourne
Away from the track, Australia, as always, was a lot of fun. I pretty did as many activities as was possible in the day; from golf, to surfing, to V8 supercars and some dodgy BBQ cooking skills, we did it all.
I'm by no means an expert surfer but it was a cool experience to surf with Jack Robinson, the world no.1, and see how it's done. It's a very fun thing when it goes well and when you stand up. I actually tried it a couple of times during the week at Melbourne's URBNSURF wave pool. I see surfing as kind of like golf. When it goes well it's very enjoyable, when it goes badly, it's very frustrating!
Pierre Gasly's F1.com column – Australian GP
I'm not going to be at the Masters Golf or Bells Beach anytime soon, that's for sure! Nevertheless, taking time away from the track is always a good thing, to try new things, see new places, and get away from the intensity of what we do on a day to day basis.
It was fun to hang out with Jack Doohan over race week including at the Castrol V8 Supercars event. That was another fantastic experience to try out their cars and see what it has to offer.
Luckily, Jack was safe from mine and Este's cooking skills during the BBQ cooking challenge, which we did with F1 (you can watch it below if you missed it) and I don't think Yuki will be making any calls to have me as his future restaurant Head Chef… I'll stick to eating, not cooking!
Who makes a better Aussie burger? Doohan judges Ocon vs. Gasly in a BBQ challenge
Forward thinking
I'm a very positive thinking person and I always like to look forwards and not in the past. As I said, Australia is behind us and already the team and I are working very hard and targeting a repeat performance for Baku and beyond, just with a better outcome.
It's a slightly different format there, which will no doubt be interesting, and we must start on the front foot as there's not much time to lose during the practice session.
READ MORE: Gasly's 'Monza Miracle' race-winning AlphaTauri to be exclusively displayed at the Formula 1 Exhibition in Madrid
Baku is a mega, mega circuit. I love racing there – fifth last season, podium year before – so let's see what this year brings.
It's a place where you have to stay alive, be patient, and just be in it to win it as anything can happen on that kind of track.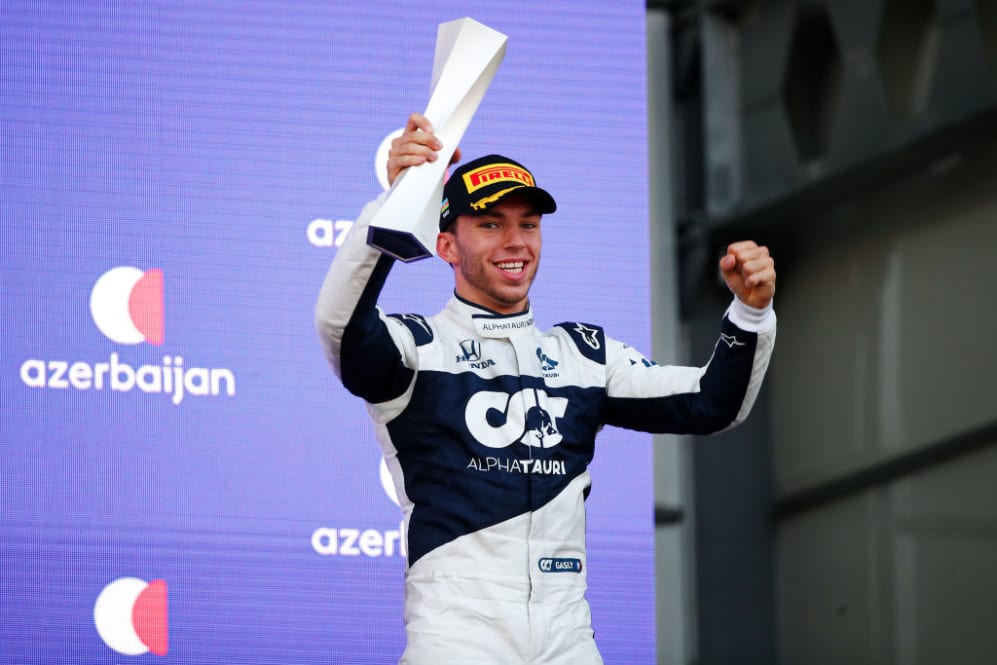 It's the first Sprint of the year, and the first one ever in Baku, so that's for sure going to be very exciting. Other than that, my thoughts right now are not much further than the next race.
This unintentional spring break has been great. A time to reset with family and friends, visiting some places like Madrid, Porto, London and Monaco and generally taking a mini recharge before the intensity of the season returns.
I'm ready and raring to go, so bring on Baku.
Pierre