McLaren celebrates 10 years of P1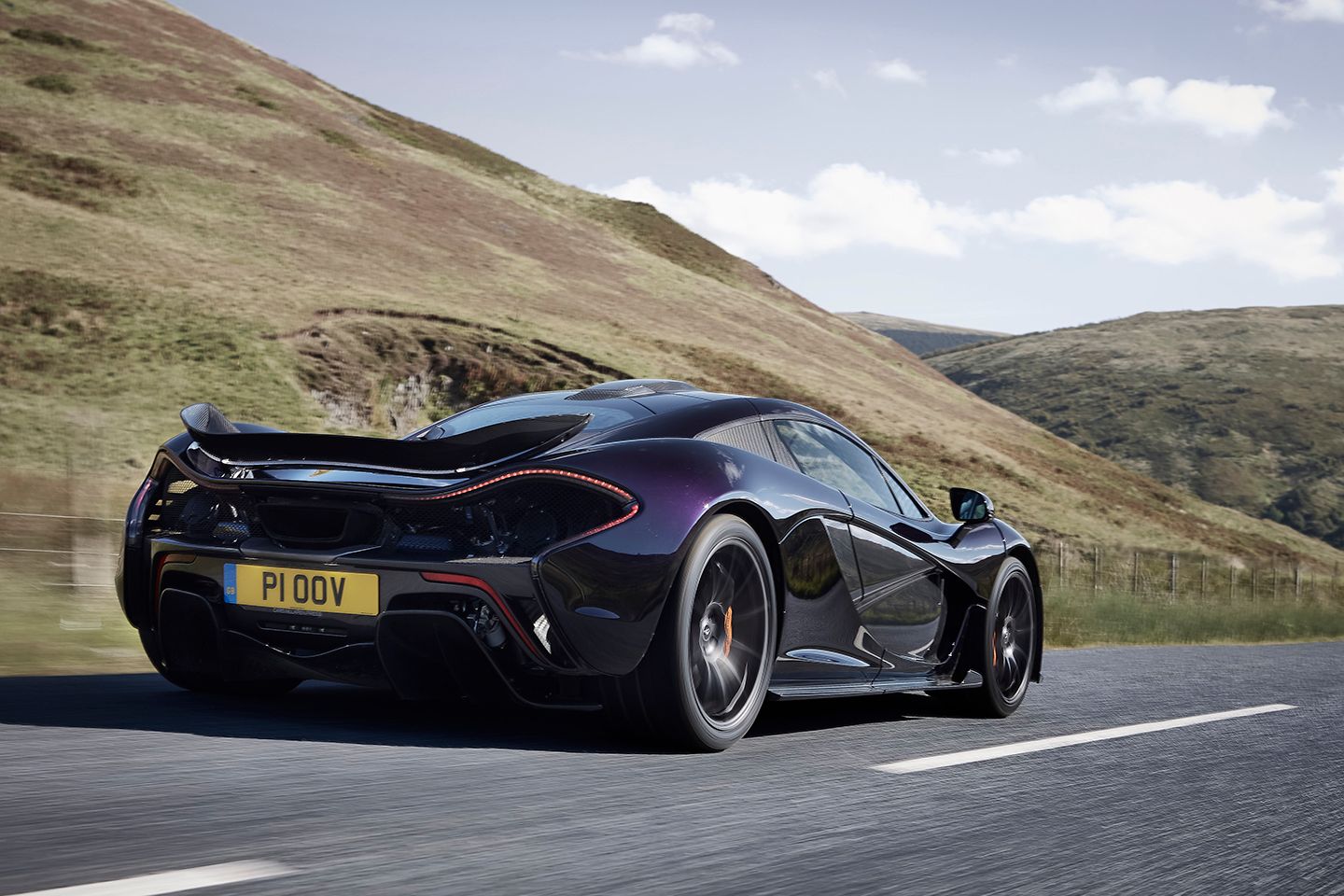 There's never quite been a motor show like it before or since. In Switzerland 10 years ago – back when the Geneva show was the biggest deal around and actually took place in Geneva – the McLaren P1 was revealed. The first McLaren hypercar since the F1, it promised a whole new world of performance possibilities thanks to electrification. It would have been a big debut on its own, but Geneva 2013 didn't become legend for just one hybrid hypercar with basically a thousand horsepower. It became infamous because there was three of them, the McLaren shown at the same time and in the same place as the Ferrari LaFerrari and Porsche 918 Spyder. Not until the Covid lockdowns was the word 'unprecedented' used so much, with three once-a-decade ultimates all revealed simultaneously. It was incredible.
Now that memorable Geneva motor show is 10 years ago, the PH news story of the reveal dated March 6th 2013. McLaren is marking the occasion with a little P1 retrospective, to remind us all of what an epic thing the car was – and remains to this day. The Porsche and Ferrari debuts were cool, but they had a long and illustrious history of genre defining hypercars. Though nobody was going to forget the F1, McLaren Automotive as we now know it was only launched in 2010. Going toe-to-toe with the establishment on a hybrid hypercar was an epic achievement.
Even now, with the EV hypercars boasting twice the power and raising the bar yet further, the P1 is an incredible engineering feat. We're still here in 2023 whingeing about hybrids that weigh too much, and the McLaren came in at under 1,500kg DIN with a little bit of EV range (19 miles NEDC) from its 4.7kWh battery that the Ferrari lacked. It's lighter even than the latest Artura, itself admirably slender for a PHEV supercar. To achieve the headline 1,490kg figure (or 1,395kg dry), McLaren stopped at nothing to take weight from the P1, fitting a 3.2mm thick windscreen (saving 3.5kg over the 4.2mm glass used in the 12C), never fitting sound deadening and denying customers of its million-pound masterpiece the luxury of carpet.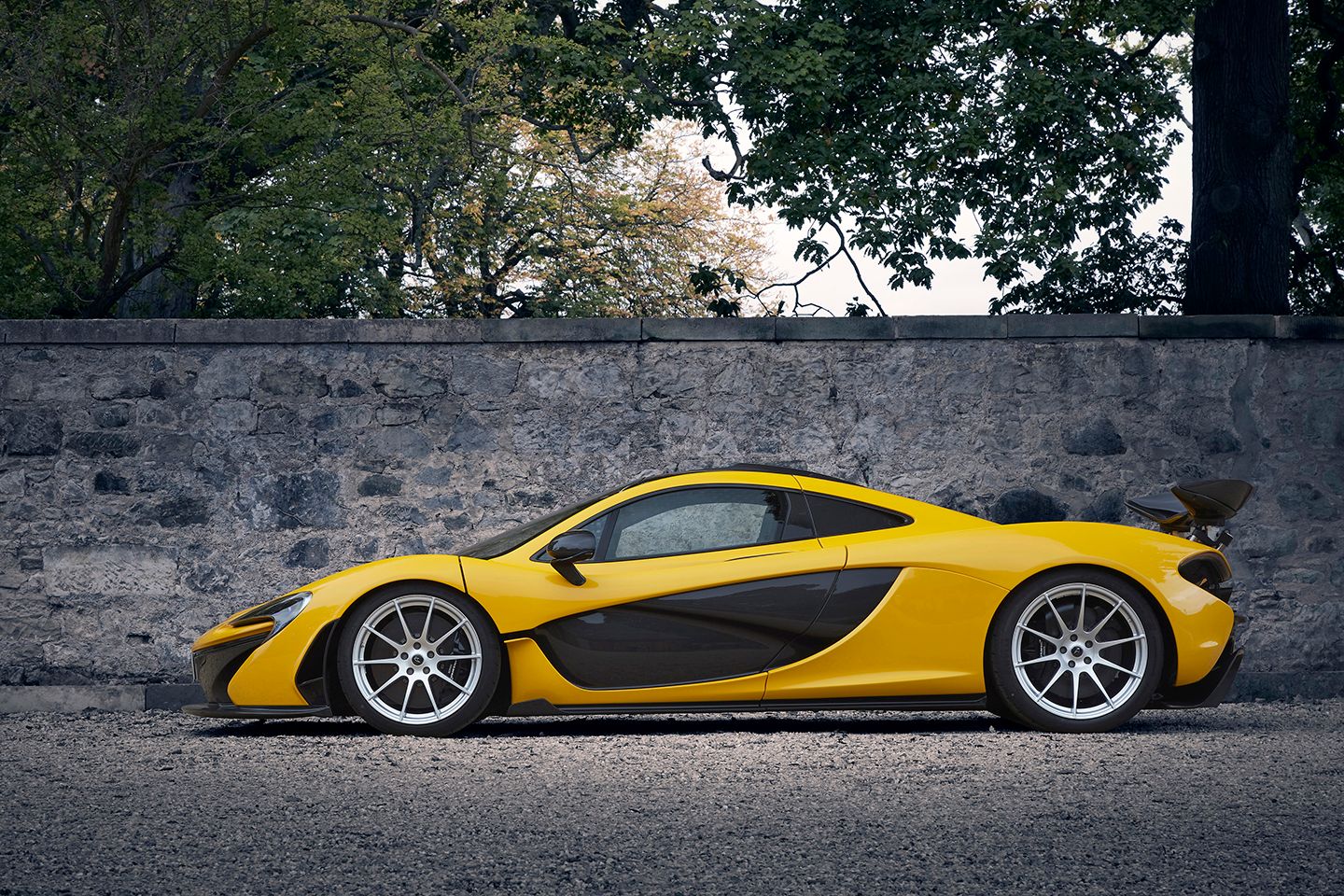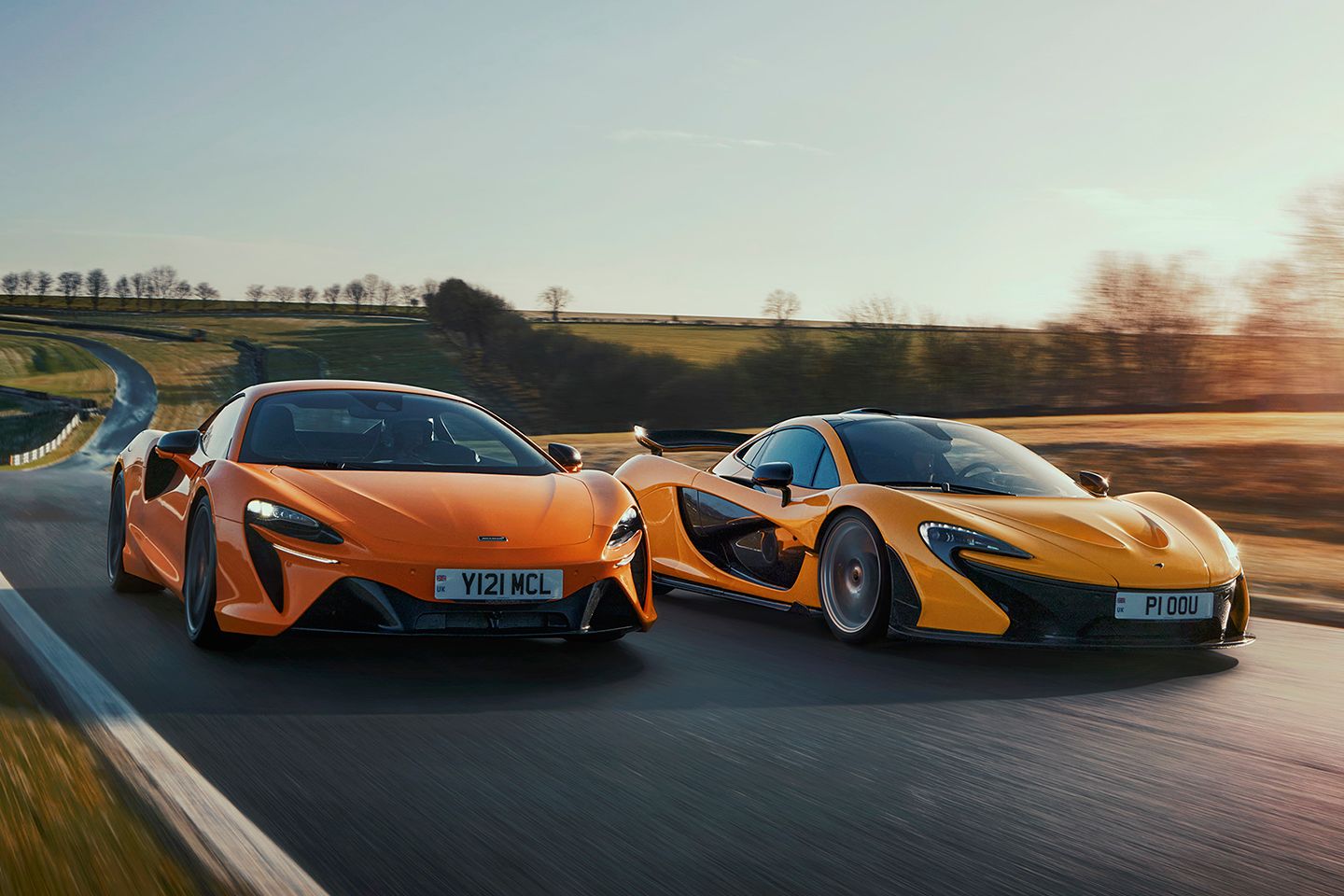 It was a raw, stripped out, uncompromising sports car in the best British tradition, only one with a 737hp, twin-turbo V8. And a 179hp electric motor to help it along. And the ability to reach 186mph in 16.5 seconds. No wonder all 375 sold out so fast; the McLaren Production Centre built every single one between September 2013 and December 2015, with each one taking 17 days from start to finish.
The P1's numbers remain staggering 10 years later, because nothing else like this existed before 2013 – and then three cars did. We've subsequently seen a Race mode in cars like the Ford GT, but a setting that dropped the car five centimetres, stiffened the springs by 300 per cent and made more than 2g in corners possible was science fiction back then. 600kg of downforce at 160mph wasn't to be sniffed at, either. And that battery pack weighed just 96kg; you'll say that's a lot for not much range, but bear in mind the new C63's battery isn't much bigger (6.1kWh), not much lighter (89kg), a little more powerful (201hp) and only gets the (admittedly heavier) saloon eight miles on electric and it's clear how pioneering the P1 was. But just 10 years since the McLaren we have a C63 with superior battery tech. Imagine how things will look come 2033…
Anyway, we digress. The McLaren P1 was a spectacular hypercar a decade ago, and time has surely only further burnished its reputation. That its legacy continues in the Artura – the McLaren High Performance Hybrid strategy in slightly more attainable form – will only enhance its standing. This being PH, moreover, there are P1s for sale in the classifieds for those that want to mark the big birthday in the best way possible, from the first customer car delivered to a box-fresh GTR. Plus the Porsche and the Ferrari, of course…