Karun Chandhok feels Lando Norris will be eyeing Ferrari switch in 2025
Following the poor start to the 2023 Formula 1 championship for McLaren, former F1 driver and current television presenter Karun Chandhok believes Lando Norris' disappointment regarding the direction is team is taking based on the performance in the Bahrain Grand Prix will determine him to look for different options regarding his Formula 1 future.
After the winter pre-season testing session at the Bahrain International Circuit, the British team admitted that they were not able to achieve the targets set for the development of their MCL60 car, but at the same time McLaren wanted to downplay the negative headlines that their current situation had led to ahead of the start of the new season.
However, a double retirement in the season-opening event at the Sakhir circuit last weekend, in which Lando Norris narrowly avoided a Q1 exit based on a regulation had several key F1 figures expressing their concerns for McLaren and its future.
British motorsport commentator and columnist Jolyon Palmer admitted to being "a bit sad" for Lando Norris having to fight at the back of the field, while Karun Chandhok believes that the current situation and lack of prospects in McLaren could see the driver weighing up his options for the following years:
"I tell you who will be thinking about a move to Ferrari or Red Bull though, is young Lando Norris," he pointed out in a recent discussion for the Sky Sports F1 Podcast – "Looking at where they're [McLaren] at, and we were talking before the season of McLaren locking him in and Zak [Brown] doing an amazing job of contracting him in for that four-year period. I do wonder, and if they're smart they would have created some sort of exit clauses. For example, McLaren don't finish in the top four of the Constructors' Championship two years in a row, is there an option for Lando to look elsewhere? "Because outside of the traditional top three teams, you've got Fernando [Alonso] and Lando who are your top two drivers on the grid aren't they? And the fact he [Norris] is fighting to even get a car into Q3, there's got to be a bit of frustration there I would imagine." – he added.
Show your support for Scuderia Ferrari with official merchandise collection! Click here to enter the F1 online Store and shop securely! And also get your F1 tickets for every race with VIP hospitality and unparalleled insider access. Click here for the best offers to support Charles and Carlos from the track!
Karun Chandhok, who competed for Hispania Racing in Formula One in 2010, previously expressed the same view regarding the future of Lando Norris, predicting that it was only a matter of time before the British driver would start to evaluate other options, such as Ferrari. Charles Leclerc and Carlos Sainz both have a contract that is currently available until the end of the 2024 Formula 1 championship. While the Spanish driver will have to improve his performances in order to receive a new deal, the Maranello team would clearly like to sign a contract extension with the Monegasque, but as things stand it is Charles Leclerc who may have doubts regarding his future with Ferrari, given the step backwards which the Italian side seems to have made as compared to the previous season.
Mercedes is also a possible option for Lando Norris, in case Lewis Hamilton decides to leave the sport at the end of the 2024 F1 campaign. In an interview before the Bahrain Grand Prix, Karun Chandhok pointed out that if McLaren couldn't get it right and Mercedes will be looking to replace Lewis Hamilton then Norris have a great chance of receiving an offer:
"His options are to go to Mercedes when Lewis Hamilton stops because George [Russell] isn't going anywhere," Karun Chandhok said, according to Autosport. "He can stay at McLaren I think until that happens basically. I think McLaren can safely hold onto him until that happens. But, let's say we get to the end of this year and Lewis suddenly decides 'I've had enough, I'm gone'. Then I feel like it's going to be quite a complicated process because no doubt about it Lando has got to the number one pick, he's got to Mercedes' number one pick to replace Lewis." – the Sky Sport F1 expert concluded.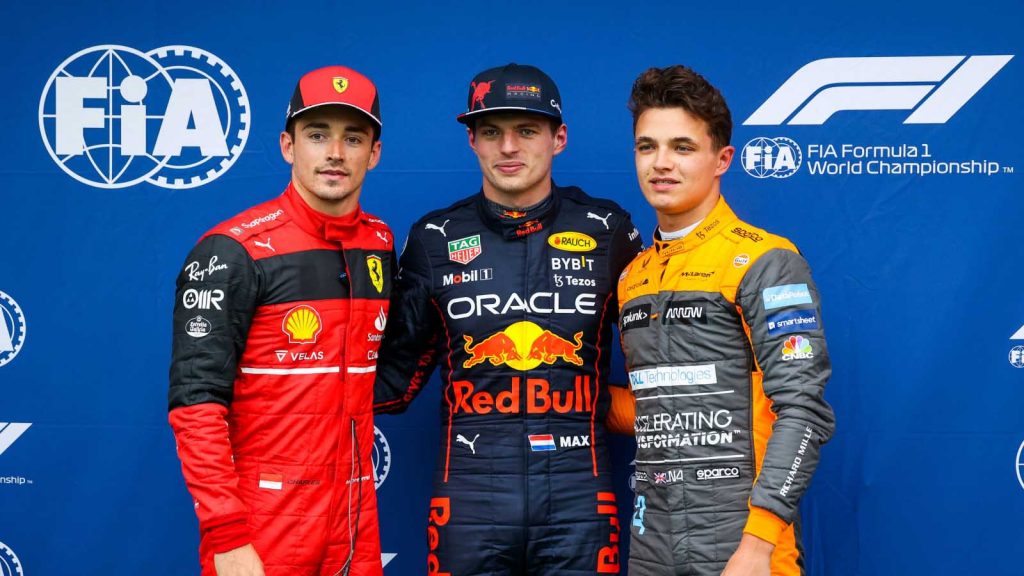 Scuderia Fans