Former Ferrari driver Kimi Raikkonen confirmed for NASCAR outing at COTA
Former Scuderia Ferrari driver Kimi Räikkönen will again enter a NASCAR Cup Series race, this time at Circuit of the Americas, the venue where the 2007 Formula 1 world champion secured his final race victory in his last season with the Maranello team, before he moved to Alfa Romeo where he ended his Formula 1 career.
Kimi Räikkönen will again race for Trackhouse Entertainment Group in its special Project91 entry which has the goal of offering a seat in NASCAR to drivers from others disciplines. The ex-Ferrari man made his Cup Series debut in 2022 for Trackhouse at Watkins Glen, where he had a solid performance before being involved in a crash:
"I had a fantastic time in NASCAR," Kimi Raikkonen explained – "There was a lot to learn in a very short amount of time, but everyone was very helpful, the competition was a big challenge. This time I get to race on a track I am familiar with so there won't be as steep of a learning curve. I want to have fun, but also do as well as we can." – he added.
Kimi Räikkönen has made eight career Formula 1 appearances at Circuit of the Americas and his victory on the Texas road course five years ago for the Scuderia was the last of his 21 career wins. The 2007 Formula 1 world champion has two career podiums at this venue.
Kimi Räikkönen will drive the No. 91 Chevrolet, a car Trackhouse Racing has created specifically for non-NASCAR drivers. Project91 only ran Watkins Glen in 2022 and and passed on an opportunity to enter four-time Indianapolis 500 winner Helio Castroneves in the Daytona 500 in order to work on its full-time entrants.
Show your support for Scuderia Ferrari with official merchandise collection! Click here to enter the F1 online Store and shop securely! And also get your F1 tickets for every race with VIP hospitality and unparalleled insider access. Click here for the best offers to support Charles and Carlos from the track!
Trackhouse fields Chevys for Ross Chastain and Daniel Suarez, who both made NASCAR's playoffs last season. Chastain advanced to the championship race and finished second in the standings to champion Joey Logano.
"When we announced Kimi last year I said he was the global superstar I had in mind when we created PROJECT91," explained Trackhouse team owner Justin Marks. "I think you saw the fan reception across the world and Kimi's performance in the car was proof of the concept. Kimi's following is massive and it's great for NASCAR and Trackhouse, plus I think Kimi really enjoys our racing." – he added.
The former Ferrari driver will visit the North Carolina shop before the event which is scheduled to take place on March 26. However, the Finn will not get the chance to test the car, as was the case in 2022 at Watkins Glen.
"I'm sure there are a lot of drivers that would like to have a chance to try NASCAR. t's not very easy, so maybe it will open some doors in the future for more chances to try and get more Europeans into the sport." – Kimi Raikkonen added.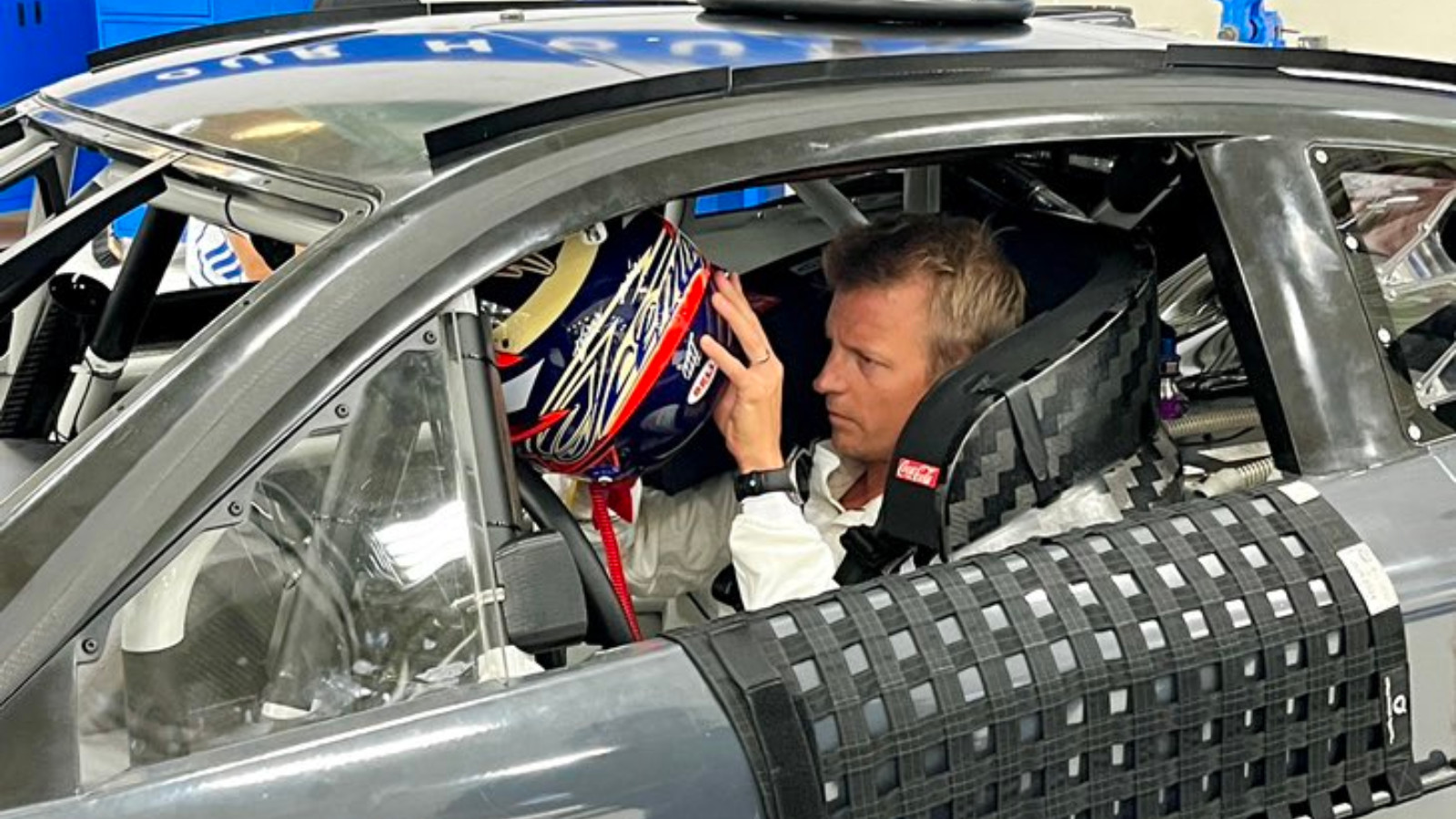 Scuderia Fans