2024 Hyundai Kona Electric specs released
In January Hyundai released the specs for the gas-powered versions of the 2024 Kona and now we have the specs for the new Kona Electric. The fully electric Kona will be offered with two battery options.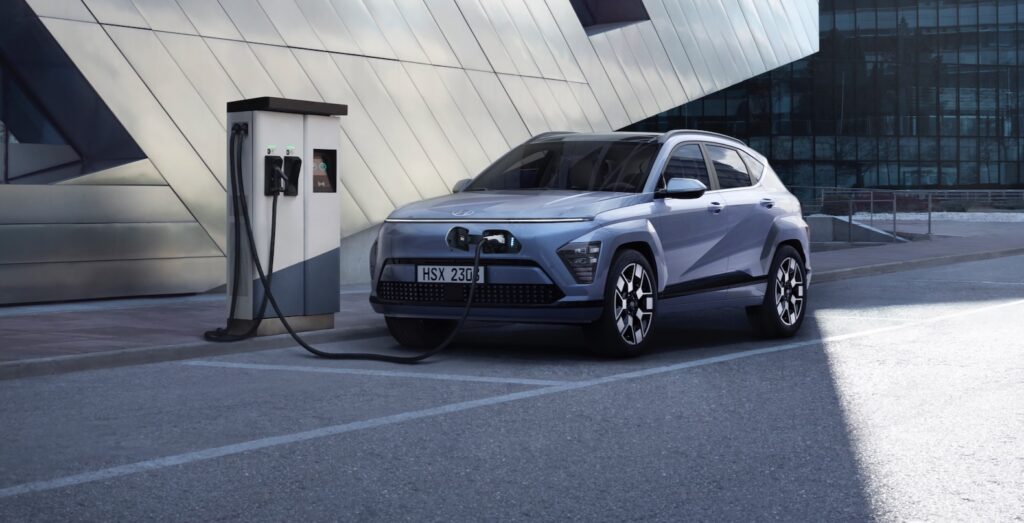 The 2024 Kona Electric is powered by a single electric motor that comes in two power outputs. The most powerful version has 215 horsepower, while the base version has 154 hp. Buyers will be able to choose from two versions, the Standard Range, which is powered by the less powerful electric motor and the smaller 48.4-kWh battery. The Long Range version gets the more powerful electric motor and a larger.65.4-kWh battery.
Unlike the Ioniq 5 or Ioniq 6 that are based on an 800-volt architecture, the Kona Electric is based on a 400-volt platform. This means that it will take a little bit longer to fully charge the Kona Electric. Charging it from 10 percent to 80 percent takes 41 minutes. Hyundai says that the Kona Electric has a range over 300 miles with the larger battery on Europe's WLTP cycle. We don't have the EPA specs yet, but we can expect it to have less than 300 miles of range in the U.S.
The Kona Electric features a bi-directional onboard charge, the Vehicle-to-Load (V2L) function that can power any device or charge electrical equipment.
Inside there are dual 12.3-inch screens and a head-up display. There's also a Surround View Monitor that displays on the infotainment screen to show you what's surrounding you on the outside.