Battista claims title of fastest accelerating car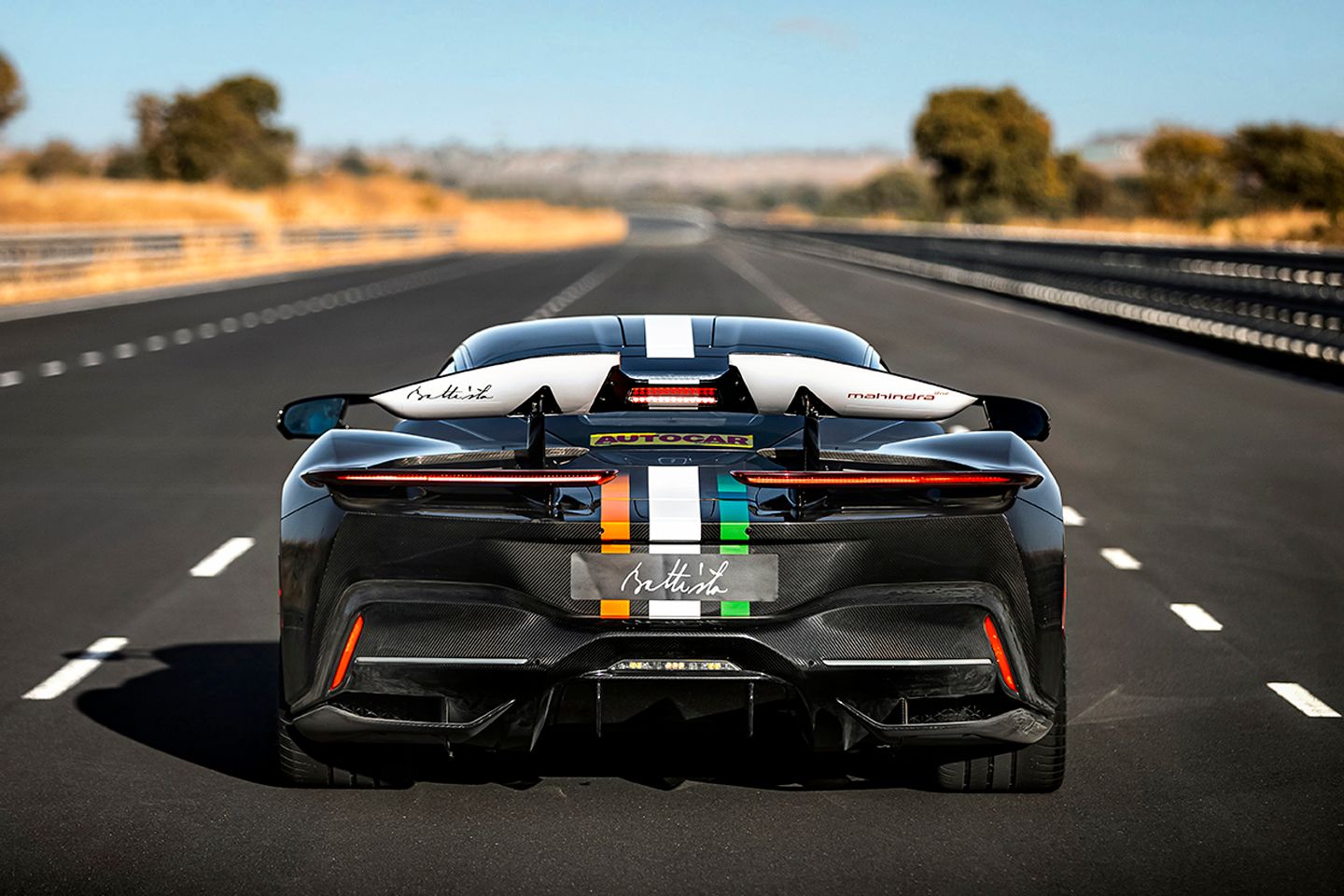 Automotive engineers like to talk about fine margins when discussing performance. It speaks to the exactness of their job. And these days the margins can be very fine indeed. Take the production car 1/4 mile sprint record just claimed by Pininfarina for its electric hypercar. Tested at India's Natrax proving ground, the 1900hp Battista clocked 8.551 seconds over the blue ribbon distance. That's preposterously fast, of course (when Autocar tested a Porsche 918 Spyder from a standing start, it took 9.81 seconds, and a McLaren P1, 10.2 seconds) but Pininfarina did have to concede that it had only bested the previous record holder by an infinitesimally small 0.031 seconds. 
It's not entirely clear if that time was based on a two-way average, although it's probably not worth getting bogged down in the details: no one much doubted the 1914hp Rimac Nevera was capable of the 8.582-second time it set on a drag strip in California back in 2021. That the Battista – wearing stickier Michelin Pilot Sport Cup 2R tyres, it must be said – is a match for it, doesn't amount to a huge surprise. Nor does the fact that the electric hypercar broke the tape at very nearly 168mph, although that too is a remarkable speed. 
Pininfarina didn't stop there either. In the company of journalists from Autocar India, it also set a 13.38-second 1/2 mile time which it reckons cements the Battista's place as the world's fastest accelerating production car. Certainly that tallies with the initial performance figures it released last year which claimed a 0-62mph time of 1.86 seconds and a 0-124mph in a frankly silly 4.75 seconds. But doing it for the camera is always a nice way to reiterate the message. 
Especially for a new audience after production of the Battista kicked off in Italy last year, and to the satisfaction of a shareholder (namely, Mahindra & Mahindra). "This year, new Battista owners are excited to explore the unprecedented performance of this design and engineering masterpiece," said Pininfarina boss, Paolo Dellachà. "These speed records – and independent tests – have validated our ambition to create a new generation of hyper and luxury car leading with Battista, whereby electric power delivers performance that is simply unachievable in the world of ICE powertrains." True enough, Paolo – although let's not forget the highest (albeit it unofficial) top speed still belongs to car that features a quad-turbocharged W16. Go figure.