[VIDEO] That's One Way to Quiet Your C8 Corvette Stingray on a Cold Start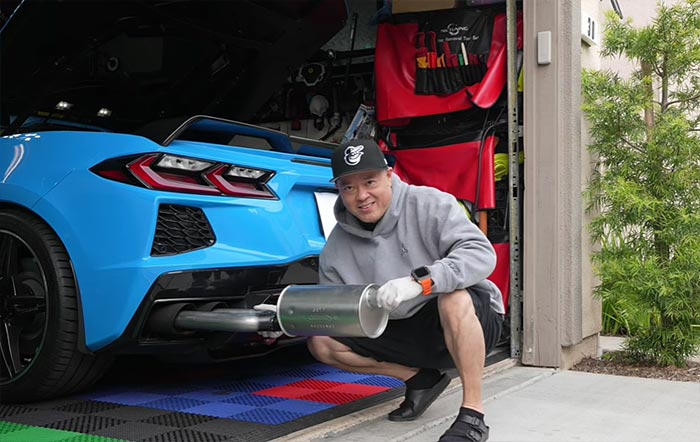 One of the features coming up on the all new 2024 Corvette E-Ray is Stealth Mode, which Chevy says is perfect for starting up and leaving the neighborhood without waking everyone up. But what to do about the C8 Stingray and its 495-hp start up bark in the mornings?

As we know, the C8 Corvette Stingray's LT2 V8 sounds great on a cold start and it growls pretty good before the O2 sensors kick in and it becomes quieter. But one owner named Larry Lee came up with a solution for even quieter start-ups that looks straight out of "Pimp My Ride." We can imagine Xzibit saying, "Yo dogg, I hear you wanted a quieter Corvette, so I put an exhaust system on the exhaust system!"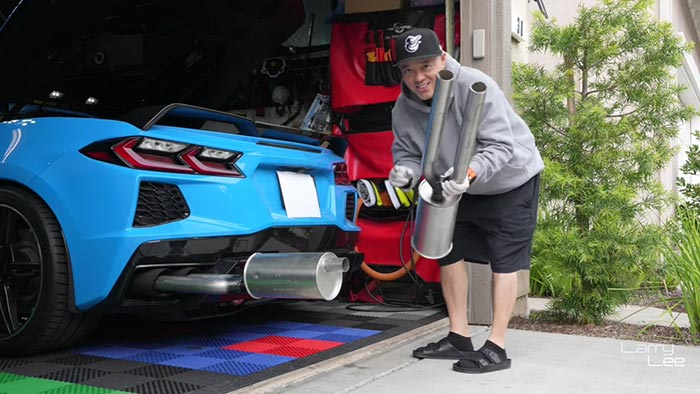 The crazy thing is that they do appear to quiet the car, although Larry should have done the Cold Start first, and then shared what it sounds afterwards with the exhaust suppressors in place.

He says in the comments the set up cost him $400 to create, and if he's happy with the results (as well as his neighbors), then good for him!

Via Larry Lee on YouTube:
I had to do this… This might be the craziest project I've ever done…
Source:

Larry Lee / YouTube


Related:

[PIC] Got OCD? Don't Look Too Closely at this Z06 Exhaust Setup

C4 Muffler Eliminators from Corvette Central Add Great Sound and Performance to Your 1984-1996 Corvette

[VIDEO] This is What a 2023 Corvette Z06 with a Straight Pipe Exhaust Sounds Like (IT'S LOUD!)