Geely launches Galaxy sub-brand, promising seven cars by 2025
Geely has launched a new luxury sub-brand, Geely Galaxy, as a showcase of its latest technological advancements.
Galaxy, described by the Chinese giant as a "high-end electrified product series", is planned to offer seven cars by 2025: four long-range hybrids and three EVs.
The first of them, the Galaxy L7, is a plug-in hybrid SUV scheduled to go on sale this summer. It will be followed by the L6 plug-in hybrid saloon in the autumn.
All Galaxy PHEVs will be based on the E-CMA platform, which Geely co-developed with Volvo and already underpins models including the Lynk&Co 01, Polestar 2 and Volvo XC40 Recharge.
The sub-brand's first EV, the Galaxy E8, will also go on sale before the end of the year. It will use what Geely has called a "dedicated smart electrified architecture", expected to be derived from the firm's SEA platform. The SEA underpins models as varied as the Lotus Eletre, Smart #1 and Zeekr 001.
The E8 is likely to be the model previewed by the Galaxy Light concept: a sleek fastback similar in profile to the Porsche Taycan, featuring a tech-laden interior and rear-hinged and butterfly doors.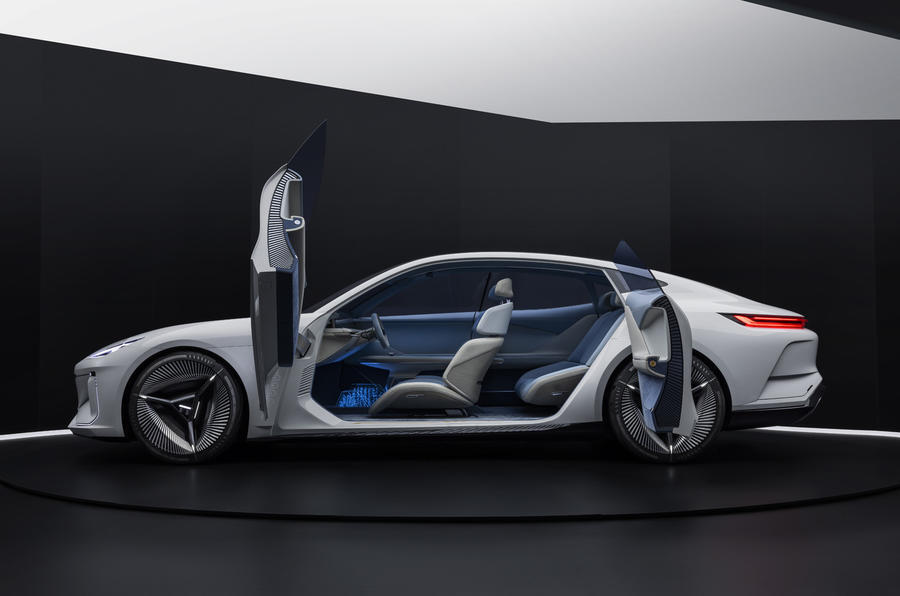 Geely also detailed a variety of new technologies: the Aegis battery safety system, Nordthor 8848 hybrid powertrain and Galaxy N-Operating System software.
Aegis is claimed to offer the highest level of user protection throughout its lifespan, protecting against direct impacts in crashes and predicting thermal runaway – when the battery generates more heat than it can dissipate. Aegis can increase battery life by 20%, according to Geely.
The Nordthor powertrain uses a predictive energy management system to improve fuel economy by up to 15%, giving the Galaxy L7 a claimed fuel economy of 54mpg.
Supporting these technologies will be the new operating system, which uses a Qualcomm Snapdragon 8155 chip to connect the car to Geely's satellite network and perform cloud computing operations. That network – using 72 satellites – is expected to be launched by 2025.