UK Commission Says Remote Driving Shouldn't Be Legal Just Yet
Remote driving isn't exactly a new idea. It's been around for a while in certain formats. If you're not already familiar with the concept, it's also not hard to grasp. Since it's going to be really hard to get true self-driving cars on the road, one solution could be to have a bunch of remote workers ready to take over any time the car thinks it needs help. But at least in the United Kingdom, there are concerns about whether such a system should be legal, especially if the remote driver who takes over is located in another country.
The BBC reports that the Law Commission, which describes itself as "a statutory independent body that keeps the law of England and Wales under review and recommends reform where it is needed," has reviewed current laws and believes remote driving is currently in a "legal gray area." That's because, technically, there is no law that requires drivers to actually be in the vehicle they're operating. As the commission's report puts it, "It is neither prohibited nor expressly allowed."
Among the concerns that the commission raised were remote drivers being less aware of the situation when being asked to take over, situations where a car loses its connection with the remote driver, and the potential that a driver or passenger wouldn't be available to deal with the fallout of a wreck. Also, while it was completely unrealistic in Fast and Furious 8 (sorry, The Fate of the Furious), there's also the very real possibility that someone could hack into remotely controlled cars and take over.
On the legal front, the commission had concerns about issues that may arise with remote drivers being located in other countries. If the remote driver hits another car, local authorities might have no path of recourse, since the person operating the car is overseas, beyond local or national government reach. And if a remote driver were to drive drunk, they'd almost definitely have sobered up by the time police were able to figure out who was responsible, preventing a field sobriety check.
Citing "difficulties in enforcement," the commission suggested that remote driving from other countries should be made expressly illegal until the necessary international agreements are worked out. It also suggested that companies looking to operate vehicles remotely beyond their physical line of sight should have to get one of two new licenses for the technology.
G/O Media may get a commission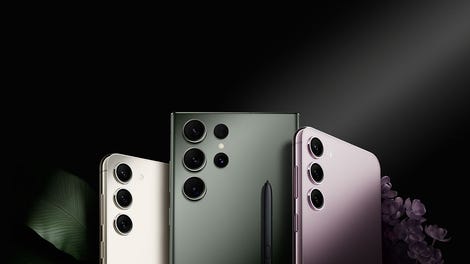 Available Now
Samsung Galaxy S23 Series
Free $100 credit or gift card.
Samsung's newest line of Galaxy phones—the S23 Ultra, S23+, and S23—are available now. Receive a free $100 credit or gift card with your purchase.
In a statement, the Law Commission's Nicholas Paines KC said, "Remote driving is an exciting technology, but before we see remotely operated cars on UK roads, we must address safety concerns through strong regulation."