Trade in Your Car with a Loan for Cheaper Car
For many drivers, financing a car makes vehicle ownership more affordable. As long as the monthly payments work for your budget, financing can be a great option.
However, that doesn't mean monthly car payments are always cheap. If your monthly payment is too high, you might find yourself in a tricky situation.
If you can't afford your auto loan payment, you have a few options, like trading in your current vehicle for a cheaper one.
Looking for an auto loan that works for you? Easily compare rates from lenders below.
AUTO FINANCING
Your one-stop shop for comparing car loans.
Enter your information to see your auto loan options.
What Happens if You Can't Afford Your Car Payment?
If you can't afford to make your car payments, a few things might happen.
Maybe you've missed one or two payments and have received notice from your lender that you're delinquent. In this case, you may be able to catch up with only minor penalties.
However, if you've missed multiple payments, it's usually a more serious matter. At this point, your lender might assume that you've defaulted on the loan, which means you have stopped making the payments completely.
When you have an auto loan, the lender reports your missed payments to the credit bureaus. Because payment history is one of the factors that impacts your credit score, missing multiple loan payments can cause your credit score to drop significantly.
If you're unable to afford your car payments, and you default on the loan, your lender will repossess your vehicle. This allows them to sell the car and recoup the money you owe.
Trading In Your Car for a Cheaper One
If you're having trouble making your car payments, it's best to take action before you run into issues with delinquency or default on the loan. One of the most effective ways to get a cheaper car payment is to trade in your current vehicle for a less expensive one.
The process of trading in your vehicle is pretty simple. Here are the steps you should follow:
Request a Trade in Value
The first step is to visit a dealership and get a trade-in offer. The dealer will consider a few factors when calculating your offer, including:
The vehicle's make and model
The vehicle's mileage
How long you've owned the vehicle
The vehicle's condition and whether it has any damage
Create a Budget
Before you start shopping for new vehicles, it's a good idea to set a budget for yourself. Otherwise, you might end up in the same situation again. Figure out how much you can reasonably afford to pay each month to set a suitable price range based on your preferred loan term and estimated interest rate.
Shop for New Vehicles
Once you've received the trade-in offer and set your budget, you can start shopping for new vehicles. If you're in the market for a cheaper car, make sure to account for ownership costs besides the sticker price of the vehicle.
For example, do some research into the average cost of maintenance and repairs for cars you're interested in. You might also get a car insurance quote to see how much specific vehicles will cost to insure.
Use Your Trade-in Credit to Purchase a New Car
After you've found a suitable car, you'll be able to purchase the vehicle using the trade-in value as a credit toward the cost.
For example, if your trade-in credit is $6,000 and your new car costs $15,000, you would only have to pay $9,000 (plus taxes and fees). You can also talk to the dealership about securing another loan to fund the new car purchase.
Trading in a Financed Vehicle
If you want to trade in your financed vehicle for a cheaper one, it helps to have positive equity.
When you trade in a car that you have equity in, the dealer will pay the remainder of the loan and subtract the equity from the price of the less expensive car. If the equity of your trade-in exceeds the price of the car your trading for, the dealer will cut you a check for the difference.
On the other hand, if you owe more than the car is worth, that means you have negative equity. Having negative equity makes it more difficult (and more expensive) to trade in your financed car for a cheaper one.
If you have negative equity in your vehicle, you can either pay the difference out-of-pocket, or ask the dealer to roll the difference into a new loan. However, if you have too much negative equity, taking out a loan might not be the best option. You'll have a much higher monthly payment, which could defeat the purpose of trading in your current car.
Things to Consider Before Buying a Cheaper Car
When you're struggling to afford your car payments, swapping the current vehicle for a cheaper model can seem like a great idea. However, there are a few things you should consider before you take this option.
First, determine if you even need a car in the first place. If you're able to rely on public transportation, or can borrow a friend or family member's vehicle, not having a car might be your best bet. You won't be responsible for any car-related payments, including maintenance, parking, and insurance.
If you do have to buy a car, make sure to choose a model that makes sense for you. For instance, if you're on a tight budget, avoid purchasing a very old used car that might require you to spend money on frequent repairs. You should also consider the cost of gas and insurance when purchasing a cheaper car.
Most importantly, always shop with your budget in mind. Choosing a cheaper car doesn't have to be a permanent solution, but it can help you get your finances back on track.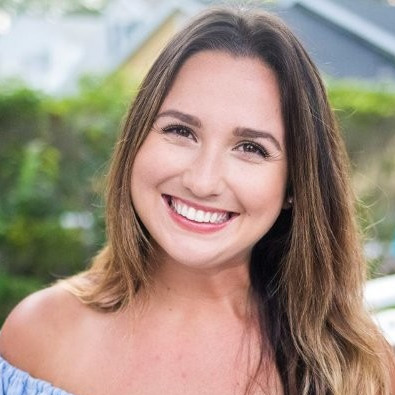 Finance & Insurance Editor
Elizabeth Rivelli is a freelance writer with more than three years of experience covering personal finance and insurance. She has extensive knowledge of various insurance lines, including car insurance and property insurance. Her byline has appeared in dozens of online finance publications, like The Balance, Investopedia, Reviews.com, Forbes, and Bankrate.