SpaceX close to securing FAA license for Starship launch debut
A senior SpaceX director expects the United States Federal Aviation Administration (FAA) to grant a license for the first orbital launch of its next-generation Starship rocket in the "very near future."
Speaking at the 2023 Space Mobility Conference, SpaceX Senior Director of National Security Space Solutions Gary Henry also indicated that Starship remains on track to launch as early as March 2023. Six weeks ago, CEO Elon Musk tweeted that SpaceX had "a real shot at [a] late February" Starship launch, adding that a "March launch attempt [appeared] highly likely." February is now out of reach. But March may still be a viable target, according to Henry.
SpaceX has made significant progress towards Starship's first orbital launch attempt in early 2023. On January 23rd, Ship 24 and Super Heavy Booster 7 were filled with around 4800 tons (~10.6M lbs) of propellant and completed Starship's first full wet dress rehearsal, simulating a launch attempt up to the moment before engine ignition.
Two and a half weeks later, SpaceX attempted to ignite all 33 of Booster 7's Raptor 2 engines. 31 engines ignited as planned, producing 3580 tons (7.9M lbf) of thrust – the most powerful static fire test in the history of rocketry. SpaceX and CEO Elon Musk have been relatively quiet about the test, merely noting that Starship may have still been able to reach orbit if it had lifted off with 31 of 33 engines.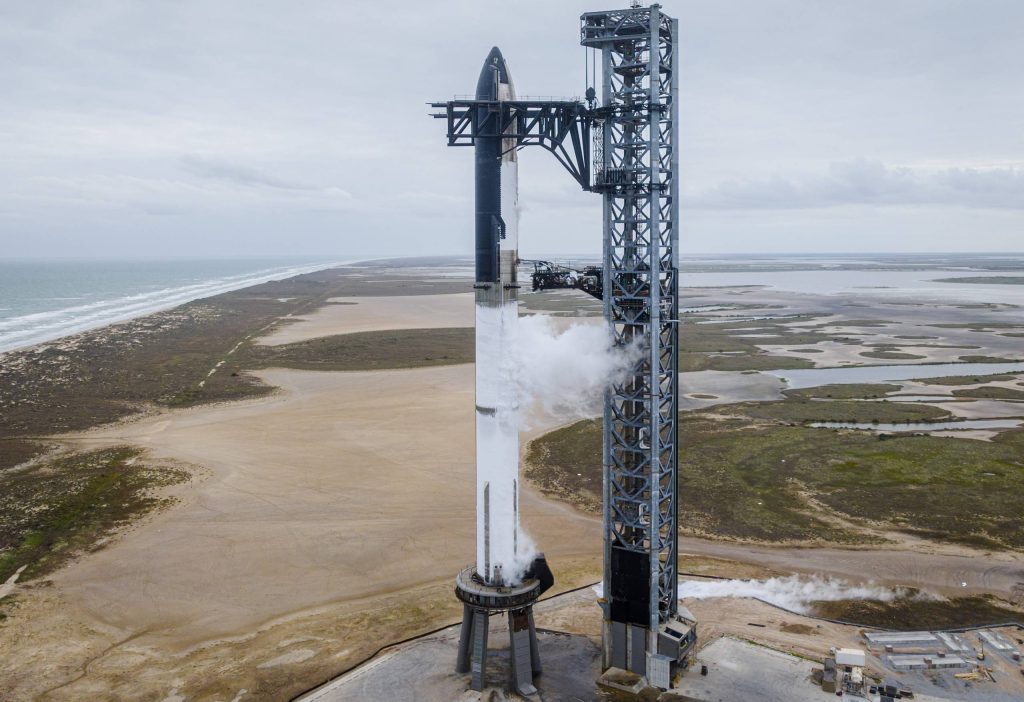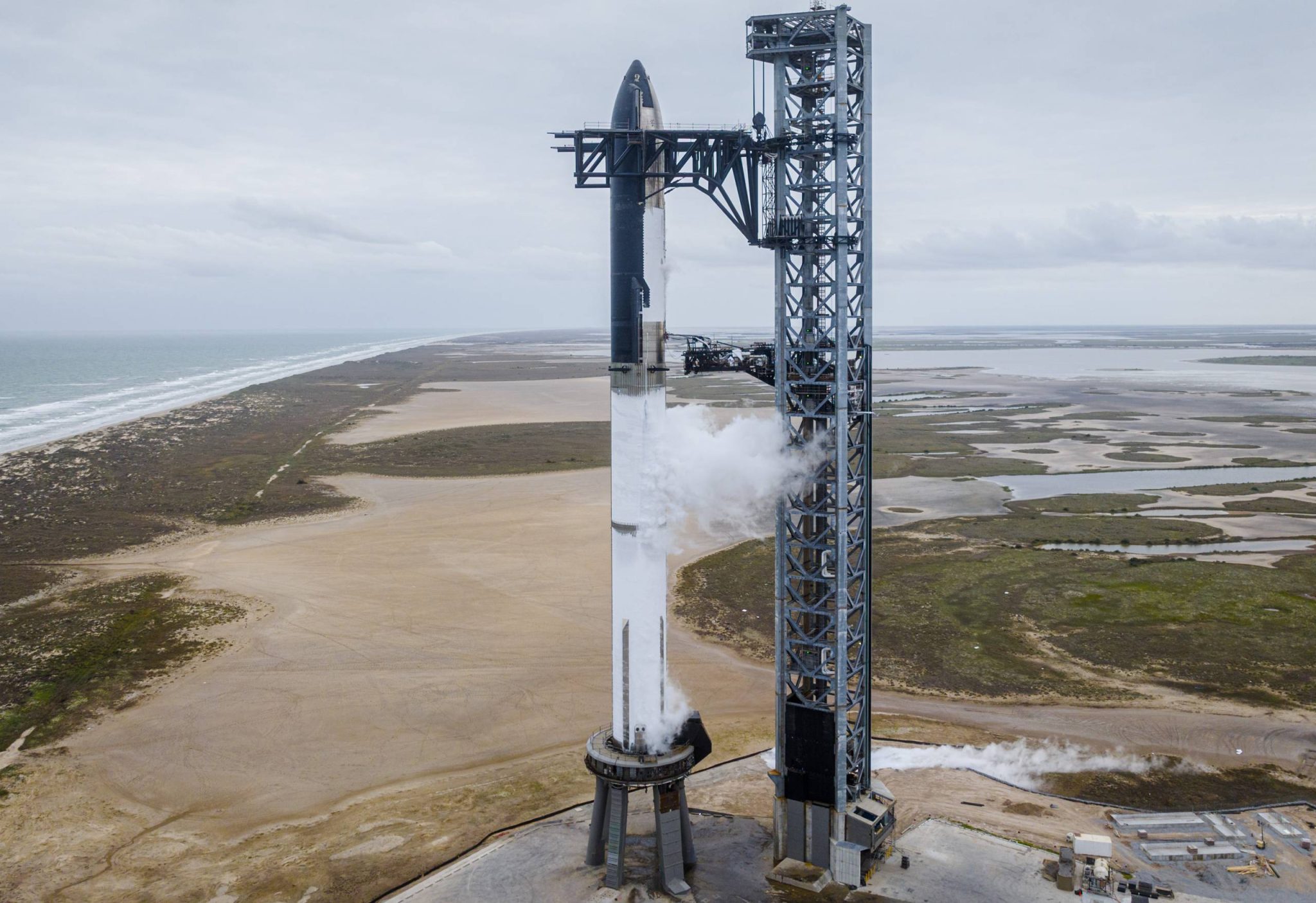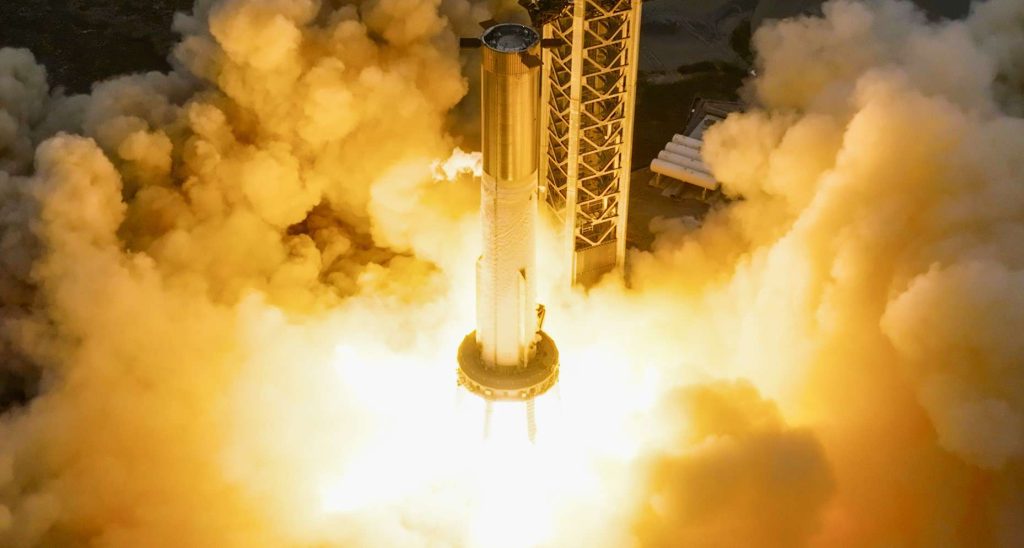 By all appearances, the test was a spectacular success for SpaceX. 94% of Super Heavy's Raptors ignited on the first attempted 33-engine test. The booster – standing as tall as an entire two-stage Falcon 9 rocket with a payload fairing – then safely drained its tanks. Booster 7 suffered no apparent damage, and SpaceX hasn't removed or replaced any of its Raptor engines, potentially indicating that all 33 are healthy enough to stay on the booster for Starship's first orbital launch attempt. That in itself is a major achievement.
On February 21st, SpaceX's Gary Henry confirmed that Super Heavy Booster 7 and the launch pad that supported its record-breaking static fire test are in "good shape." Counter to virtually all other large rockets in history, Starship's first orbital launch pad has no water deluge system, flame trench, or thrust diverter to suppress or redirect the incredible amount of energy the rocket's engines can produce. Despite that ommittance, the flat concrete directly below the pad appeared to survive almost eight million pounds of thrust and brutal heat with only minor spalling and damage.
The concrete adjacent to the orbital launch mount fared less well, but may eventually be replaced with the same high-temperature Fondag concrete that was added under the mount. If the launch mount and its surroundings are in "good shape" after experiencing about half of Starship's full thrust, it's possible that SpaceX will be ready to launch in the near future.
In the meantime, SpaceX is already installing a water deluge system that will eventually make its South Texas Starship launch site much more capable of withstanding the stress of Starship tests and launches. Installing that system and building a sufficiently massive water supply will take months, however, and would likely preclude a March launch attempt, indicating that SpaceX's first orbital Starship launch attempt will happen without it.
SpaceX has, however, begun installing a final layer of shielding on Starbase's orbital launch mount. That task will likely need to be completed before the launch attempt and could take a couple weeks.
The strongest sign that Starship's first orbital launch attempt is imminent will be Ship 24's return to the pad and reinstallation atop Booster 7, as well as SpaceX's receipt of an FAA launch license. With testing mostly behind SpaceX, that license to launch may now be the biggest source of uncertainty for Starship's orbital-class debut. If, as Gary Henry and spaceflight journalist Christian Davenport have indicated, there are no major hurdles standing in the way of that FAA license, Starship could be ready to launch in a matter of weeks.
SpaceX close to securing FAA license for Starship launch debut