[ACCIDENT] C5 Corvette Crashes Into the Side of a Tennessee Home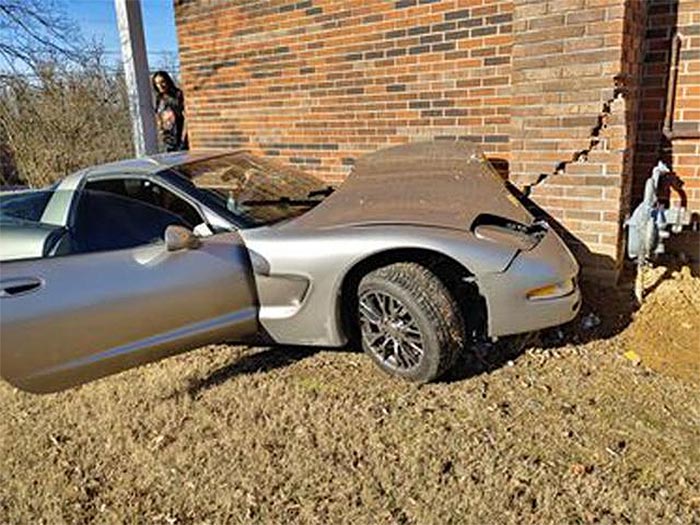 A 22-year-old Tennessee man faces multiple charges after crashing his 1999 Corvette coupe into the side of a house Tuesday morning.

The driver – Terry Dalton of Talbott – lost control of the Corvette about 9:38 a.m. in a curve on Greenbriar Road in Talbott (a small town northeast of Knoxville), ran through a yard, and slammed into a house, damaging the foundation and cracking the chimney bricks.

Now besides having a Corvette with major damage on the driver's side, the Tennessee Highway Patrol has charged Dalton with failure to signal for turn, improper lane usage, reckless driving, failure to exercise due care and speeding.

After a trip to Hamblen County Jail, Dalton was eventually released on a $1,500 bond. No word on any injuries.

The homeowner says she's been asking for action to cut down on speeding near her home. Now it's a case of too little, too late.

Source:

citizentribune.com


Related:

[ACCIDENT] C8 Corvette Driver Crashes into Two Police Cars, Alcohol May be to Blame

[ACCIDENT] A C4 Corvette on Fire is Chased Down by Police Officers

[ACCIDENT] C5 Corvette Driver Sends Car Down a Steep Embankment and Into a Creek