TikTok 'Dumb Ways to Die' Song Began as a Railroad Safety PSA
If your TikTok feed is anything like mine, you've probably spent your weekend scrolling through clips of cute penguins, bagel hacks and videos of skiers failing in various risky situations. When those videos of skiers or other regular people doing dumb stuff pop up, have you notice they're all soundtracked by the same song? Well, prepare to have it stuck in your head once again, as we're uncovering the history of "Dumb Ways to Die."
You know the video format by now: Someone wades through a river and tries to pick up a snake, then the clip freezes and the words "dumb ways to die" flash up on screen, accompanied by a jaunty little tune. It's a perfect format that has, so far, covered everything from winter sport mishaps to people playing with deadly animals on the beach.
But do you know where that catchy little tune comes from? I didn't, and having had it playing through my head all weekend, I figured it was time to find out. And, dear Jalopnik readers, it turns out the track was written as part of a public safety campaign in Australia.
The film was created by Metro Trains in Melbourne, Australia. And while you might think its purpose is to stop people from picking up deadly radioactive capsules that you might find in Australia, it's actually all about staying safe on the city's railways.
Dumb Ways to Die
The full three-minute track — and adorable accompanying video that you can see above — follows a group of jellybean-like creatures exploring the world around them. Along the way, each of them encounters an unfortunate end. Things like poking a grizzly bear with a stick, inviting a psycho-killer inside or even dressing up like a moose during hunting season all warrant an early grave for the creatures.
G/O Media may get a commission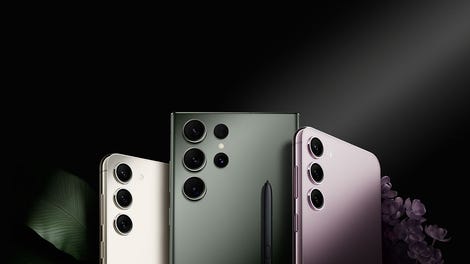 Available Now
Samsung Galaxy S23 Series
Free $100 credit or gift card.
Samsung's newest line of Galaxy phones—the S23 Ultra, S23+, and S23—are available now. Receive a free $100 credit or gift card with your purchase.
After reeling off a whole heap of unlikely scenarios, like taking your helmet off in outer space, things get real. The song sings:
"Stand on the edge of a train station platform. Drive around the boom gates at a level crossing. Run across the tracks between the platforms.

"They may not rhyme but they're quite possibly, the dumbest ways to die."
That part of the song doesn't usually make it onto TikTok, but it's the whole reason it was written in the first place. It was penned to highlight the dangers of ignoring safety precautions around Melbourne's railways. And by all accounts, it's done a pretty good job at that in the years since.
Metro Trains reported a 30-percent reduction in near-miss incidents following the launch of this PSA campaign, and millions of people pledged to act more responsibly around railways.
On top of that, the campaign's organizers also claim it's the most-shared public safety film of all time, and it has so far racked up more than 275 million views on YouTube, as well as countless plays on TikTok as well. Admittedly, most of those TikTok posts aren't exactly what you'd call safety-oriented, but at least we know the origin of this incredibly catchy song now.