Tesla narrows in on Mexico facility location
Tesla has reportedly narrowed in on the location of its upcoming production facility in Mexico.
Tesla's drive towards ever higher production numbers combined with the sky-high demand for its vehicles in North America has brought the automaker to Mexico, where it plans to place its newest vehicle production facility. However, until recently, it has remained unclear where Tesla's newest facility would be set in the country. Now, insider sources on the deal have told Mexican news site El Horizonte Tesla has finally narrowed down its production facility's location.
Still located within the State of Nuevo Leon in North Eastern Mexico, El Horizonte states that the Tesla facility will be placed in the industrial area of Santa Catarina. The source states that the massive 250 to 400-hectare plot could be announced at Tesla's upcoming Investor Day at the beginning of next month.
While the location has not been confirmed by Tesla or the Governor of Nuevo Leon, El Horizonte reports the state official mentioned yesterday that "many" automakers were looking at the state to establish production facilities.
Besides the fact that Tesla was already looking to establish the facility within Nuevo Leon, there are a couple of reasons to believe this location is chosen.
Foremost, the city of Santa Catarina sits just outside of Monterey and already hosts numerous other major industrial plants. Some of the most notable include Caterpillar's production facility, Siemens' office and manufacturing park, and lubricants manufacturer Lubral's chemical plant.
Second, the city, and subsequent industrial park location, have immediate access to two major highways, the first going between Monterey and Saltillo, heading towards the nation's capital, and the second heading directly North toward the U.S. border, where Tesla vehicles could be easily imported.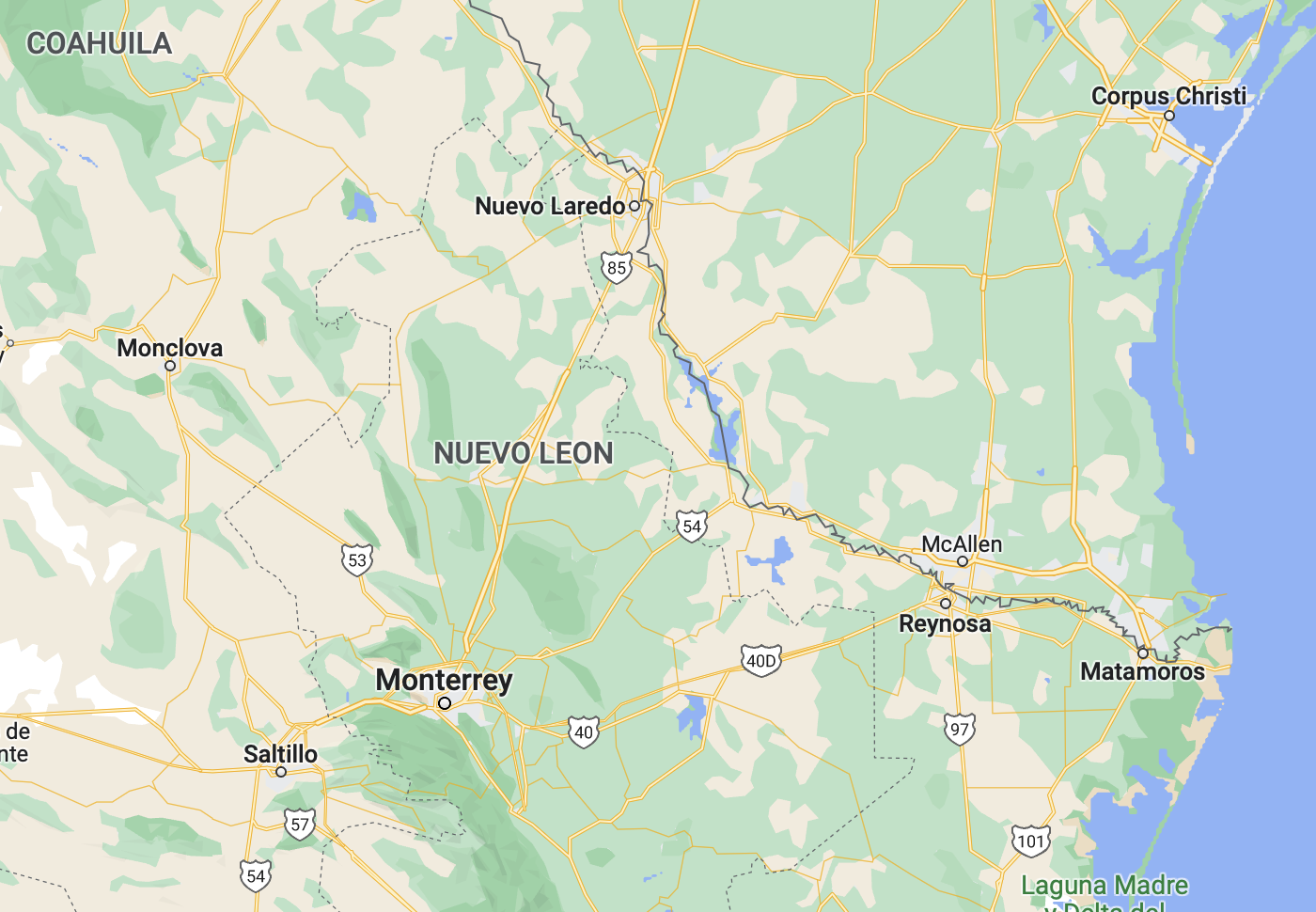 While rumors circulated earlier this month that a lack of dependable power could drive Tesla to place its facility farther South, the company would match similar moves from other notable automakers by staying closer to the U.S. border and simply building out its own power generation systems.
With Tesla's Investor Day just around the corner, answers to questions surrounding the Mexico facility may finally be answered. Hopefully, wherever the facility is placed, it can come online quickly and aid Tesla's mission to electrify mobility as soon as possible.
What do you think of the article? Do you have any comments, questions, or concerns? Shoot me an email at william@teslarati.com. You can also reach me on Twitter @WilliamWritin. If you have news tips, email us at tips@teslarati.com!
Tesla narrows in on Mexico facility location